Aboriginal and Torres Strait Islander readers are warned that the following article contains the names of people who have died.
No one would deny, the arts profession is tough. So when major milestones roll around, the cause for commemoration is all the more meaningful. They offer a moment to celebrate, but they also mark time by offering a point of reflection.
ArtsHub takes a look at some of the arts organisations, festivals and prizes that are celebrating a major anniversary in 2023.
90+ the stuff of legends
While not strictly and arts organisation, The Australian Women's Weekly has shaped popular Australian culture for 90 years. It is being celebrated in an exhibition at Bendigo Art Gallery (27 May – 27 August).
Also worthy of mention is Tweed Regional Gallery and Margaret Olley Art Centre, which is celebrating the 100th anniversary of Margaret Olley's birth with three exclusive exhibitions in the Margaret Olley Art Centre this year. Gallery Director Susi Muddiman OAM explains, 'Olley wanted to be remembered first and foremost as a painter and so this is all about celebrating Olley through her greatest legacy – her art. Audiences of all ages are invited to enjoy the free exhibitions and we invite everyone to join the celebrations.' Visit the planned program.
Celebrating 80
Joining the ranks of some of the longest running organisations in Australia, Regional Arts Australia celebrates 80 years of regional practice and support. The peak organisation was established in 1943 as the Council for the Encouragement of Music, to promote regional arts engagement. To mark its 80 years, Artlands 2023 will bring together 80 practitioners from across Australia to reflect at a part conference/part festival at the National Gallery Australia in Canberra, 6-8 September.
75 and counting
The Australian Youth Orchestra (AYO) celebrates its 75th anniversary this year. Professor John Bishop OBE and Ruth Alexander convened the first National Music Camp Association in 1948, which has gone on to presents tailored training and performance programs each year for aspiring musicians, composers, arts administrators and music journalists aged 12 to 30.
70 – creating legacies
Sturt Pottery (NSW) celebrate its 70th anniversary this month. It is one of Australia's oldest pottery studios and teaching institutions, and will look at that history in the exhibition Terra Nova – 70 years of breaking ground at Sturt Pottery (28 May – 16 July). Master potters from all over Australia will converge at the Sturt Gallery in Mittagong (NSW) on 28 May for talks.
The Art Gallery of NSW Members are celebrating their 70th anniversary. A celebration dinner will be held on 27 May. The Members have been pivotal in acquiring works for the collection over that seven-decade period.
Swinging into 60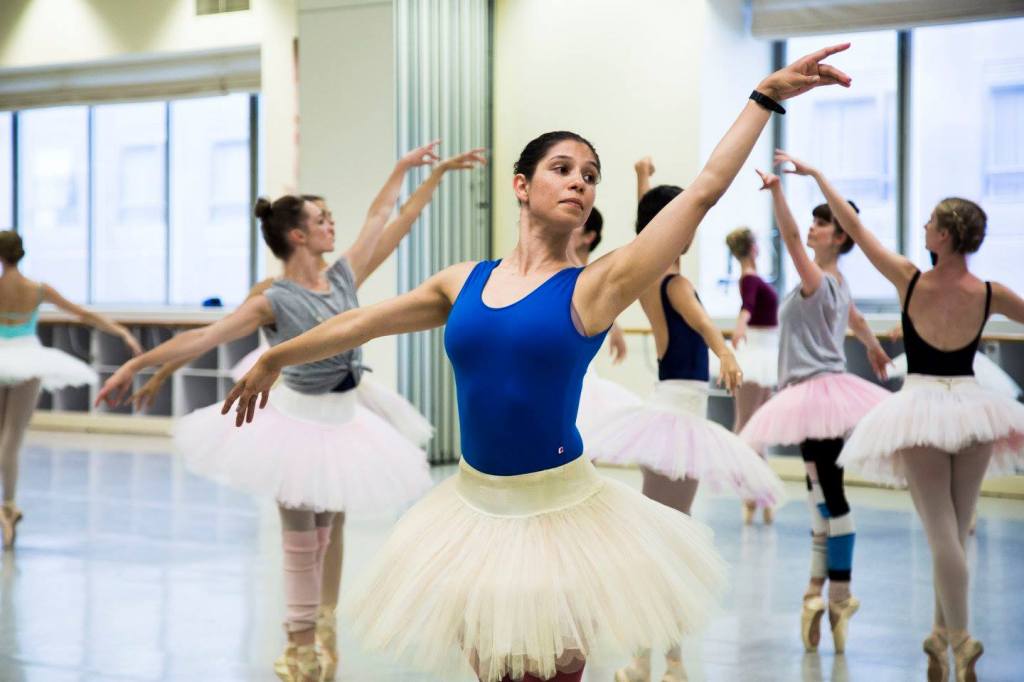 The Australian Ballet reaches a major milestone in 2023, celebrating its 60th anniversary. 'When The Australian Ballet was founded in 1962, its charter stated that, alongside international repertoire and visiting international choreographers, it must engage Australian choreographers and produce Australian works,' says writer Yvette Grant. This year also marks the 20th anniversary of the Telstra Ballet Dancer Awards.
The Australian Theatre for Young People (ATYP) also turns 60 this year. It was established in 1963 after a series of meetings arranged by playwright, Eleanor Witcombe, with the aim to establish a company to produce, professional theatre for young people. During the last six decades, it has become a talent incubator, with notable students including Nicole Kidman, Toni Collette, Jacki Weaver, Rose Byrne and Grant Bowler, among others.
Last year, ATYP took up residence in the Walsh Bay Arts Precinct with their very own 196-seat performance space: The Rebel Theatre, made possible by a generous $1m donation from ATYP alumna Rebel Wilson.
50 – the half-century
Sydney Opera House is throwing the biggest party this year – all year long – for its 50th anniversary. It has developed an incredible program of events and performances, but also celebrates the creatives who have been pivotal in shaping this Australian icon, since its sails became a feature on Sydney Harbour in 1973.
Similarly, the Adelaide Festival Centre has been the home of culture in South Australia for five decades, but is described as 'the first major arts centre to open in the country'. It was opened on 2 June 1973, by the then Australian Prime Minister, Gough Whitlam, along with South Australian Premier, Don Dunstan, and Lord Mayor of Adelaide, Robert Porter. The first performance was a classical gala concert and opera excerpt at Festival Theatre. Adelaide Festival Centre was designed by architect John Morphett and the complex took almost three years to construct.
In a formal statement Prime Minister Anthony Albanese said: '50 years ago, two great Labor leaders, Prime Minister Gough Whitlam and SA Premier Don Dunstan, stood shoulder to shoulder and launched the first arts centre in Australia, Adelaide Festival Centre. Both leaders were adamant believers in the power of culture to strengthen society, and bringing us all together. Half a century on, my government believes and acts on the same convictions.'
The Centre will present a special celebration concert on 2 June at Festival Theatre, hosted by Libby O'Donovan OAM.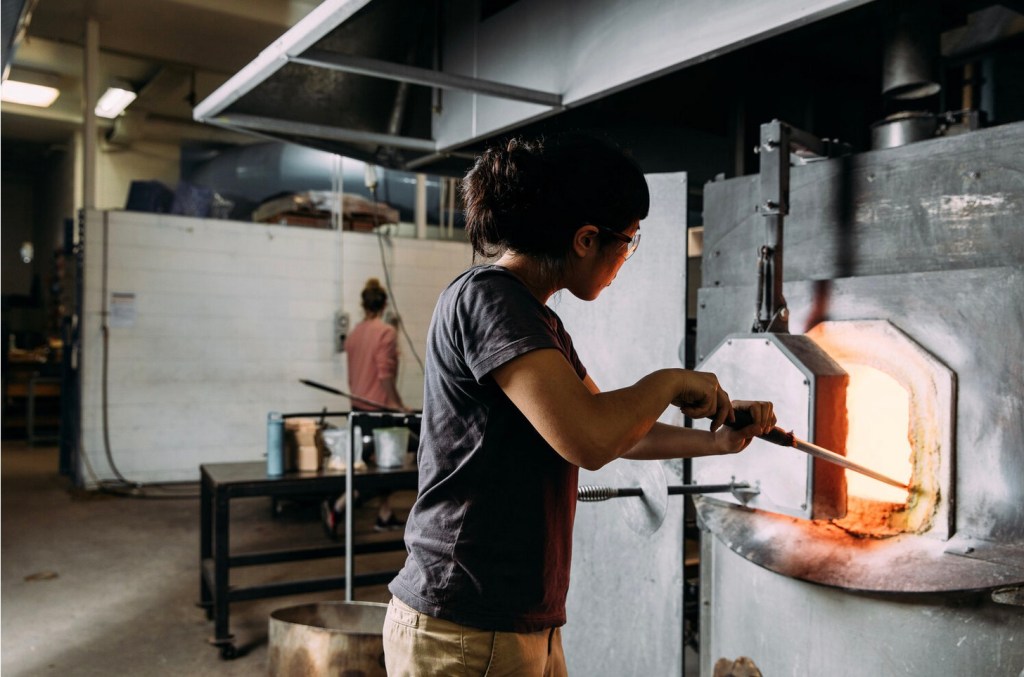 Across town, Adelaide's' JamFactory is also celebrating its golden anniversary in 2023. JamFactory Chief Executive Officer Brian Parkes says, 'For half a century JamFactory has provided a vibrant creative hub, championing emerging and established creatives, developing unique products and delivering engaging programs.' It will be presenting a celebratory exhibition in June, with the theme gold.
Read: The tricky dollar discussion around skill
Norman Lindsay Gallery in Faulconbridge (Blue Mountains, NSW) is among the jubilee organisations this year. It is Australia's longest operating artist house museum, and sits under National Trust custodianship. In 1973, the Gallery was opened by then Governor-General, Sir Paul Hasluck, and marked the successful conclusion of a nationwide campaign for the National Trust to acquire the property of the important Australian artist. In 1969 Norman Lindsay had made a bequest to the National Trust (NSW), stipulating that it had to acquire his Blue Mountains home to house the bequest. The Gallery celebrated the anniversary in February.
The Australian Film, Television and Radio School – more affectionately known by its acronym AFTRS – is celebrating five decades of teaching and leaving an incredible legacy. Its website says, 'In 1973, Barry Jones' opening remarks as the founding Chairman of AFTRS Council declared, "The School must act as a revolutionary force." He went on to say, "There can be no half-measures. We must create one of the world's great schools or we must abandon the project at once. We cannot be a hothouse for mediocrity".' AFTRS continues this revolutionary spirit with a year-long program of celebrations.
In 1973, the Nimbin Aquarius Festival was created in collaboration with the Nimbin community. This month it celebrates its 50th edition (12-21 May).
45 – the new middle aged
Circus Oz was incorporated in December 1977 in Melbourne and funded by the Australian Performing Group, with its first performance season in March 1978. Collectively, Circus Oz has almost 100 company members who span diverse generations and skill sets. The company faced some 'ruffles' in recent years, but has come back stronger with a new direction and is ready for its next chapter, signalled by its anniversary celebrations.
Read: The rebuilding of Circus Oz begins
40 – Ruby Anniversary
Performance Space celebrates its 40th anniversary in 2023 with the celebratory programming to be led by guest Co-Artistic Directors Rosie Dennis and Daniel Mudie Cunningham. Across 11 days in October, Liveworks Festival of Experimental Art (NSW) will transform Carriageworks with performances, installations, parties, workshops and conversations marking the moment, as the organisation's signature event.
Griffith Regional Art Gallery is celebrating its 40th anniversary this year, with a special event on Saturday 9 September – its inauguration anniversary – with an exhibition of artworks, historical information and other ephemera, highlighting the Gallery's 40-year history.
The WA Youth Jazz Orchestra (WAYJO) celebrates 40 years of outstanding artistic and professional opportunities for emerging jazz artists over a weekend of celebrations starting 27 May. The State Theatre Centre's Studio Underground and Foyer will be taken over by WAYJO.
Stonnington Symphony is a not-for-profit, registered charitable organisation based in Melbourne's south-eastern suburbs. It celebrates 40 years of community music-making this year. To mark the occasion it is calling for Expressions of Interest to compose a new work for the orchestra, which will be performed at its 40th Anniversary Gala on 18 November.
35 years strong
Since 1988, Utopia Art Sydney has exhibited Indigenous and non-Indigenous artists in a contemporary context, in particular the representation of leading members of Papunya Tula Artists, Gloria Petyarre from Utopia, and contributed to the emergence of Aboriginal artists into the mainstream of Australian art, such as Emily Kame Kngwarreye. The gallery's Principal is artist Christopher Hodges.
In 2023 Brisbane's iconic The Tivoli, located in Fortitude Valley, will have spent 35 years as a music and performing arts venue, presenting comedy, live music and dinner theatre. The site has a long and varied history. A few years back, the Art Deco-style venue was placed up for sale, earmarked for development, but then saved. The building dates back to 1917 and has been operating as a music and performance venue since 1988.
30 – mature and middle-aged
Bundanon – Arthur Boyd's gift to the nation located on the Shoalhaven River (regional NSW) – turns 30 this year. Speaking of that gift, Rachel Kent, Bundanon CEO, tells ArtsHub, 'Between history, legacy, present day and nurturing activity, that conversation is important now as we remember.'
She continues, 'The artist in residency program … has always been the most incredible part of Bundanon in terms of generating new practice and bringing to fruition the vision that Arthur Boyd had to support artists working in the present day. And then you also have the historic homestead. I would say this is one of the greatest cultural treasures in this country … this is a new chapter with the new infrastructure and it has opened up full-time to the public.'
The team has curated the 30th anniversary exhibition season, fantastic forms (1 April – 18 June) and the homestead, where the Boyd family lived, reopened this month after a major 12-month restoration project.
Keeping it fresh since 1993, Craft Victoria last month marked the 30th anniversary of the career-making awards and exhibition – Fresh! – showcasing the next wave of talent in contemporary craft and design.
Also celebrating thirty in 2023 is West Space — a huge achievement for a not-for-profit arts organisation. The milestone will be celebrated throughout the year from May until December, with the first instalment a Fundraiser Exhibition from 13–20 May.
Established in 1993, West Space is the leading independent visual arts space in Melbourne's inner-north. With beginnings in Melbourne's Western suburb of Footscray, followed by two CBD locations, West Space has been housed in multi-arts precinct Collingwood Yards since 2020. West Space supports the next generation of artists in Victoria and Australia, bringing people together around contemporary art and ideas.
Pumping at 25 years
In 2023 the John Curtin Gallery is celebrating its silver anniversary year. Opening in 1998, the university-based Gallery focuses on truth-telling. Its anniversary, however, is two-fold, with 2023 also being the 10-year anniversary of the return of the Herbert Mayer Collection of Carrolup Artwork from Colgate University New York, to Noongar Boodja in Western Australia. This collection forms the foundation of the Carrolup Centre for Truth-telling, which is currently under development. The current exhibition Kalyagool Karni-Wangkiny [Telling Truth Always] A Decade of Carrolup (12 May – 9 July) marks the two anniversaries.
Read: New Centre for Truth Telling gives home to Stolen Generations
Sculpture by the Sea, Bondi will celebrate 25 years as the world's largest, free-to-the-public outdoor sculpture exhibition when the exhibition returns to the 2km Bondi to Tamarama coastal walk on 20 October, 2023. To mark this significant milestone, event sponsor Aqualand will increase its major acquisitive award from $70,000 to $100,000 for this year.
National Multicultural Festival celebrated its 25th anniversary with its February edition, earlier this year.
20 – two decades strong
Artspace Mackay is celebrating its 20th anniversary with a suite of in-house curated exhibitions and community art projects that draw attention to the Mackay Regional Council Art Collection, which also holds the largest collection of artists' books in Australia. Its purpose-built gallery officially opened in February 2003 after much lobbying from passionate local community members keen to see Mackay join the ranks of regional Queensland cities expressing their unique identities through dedicated art galleries and exciting creative programs.
Read: Giving agency to community voices for 20 years
10 – entering the milestones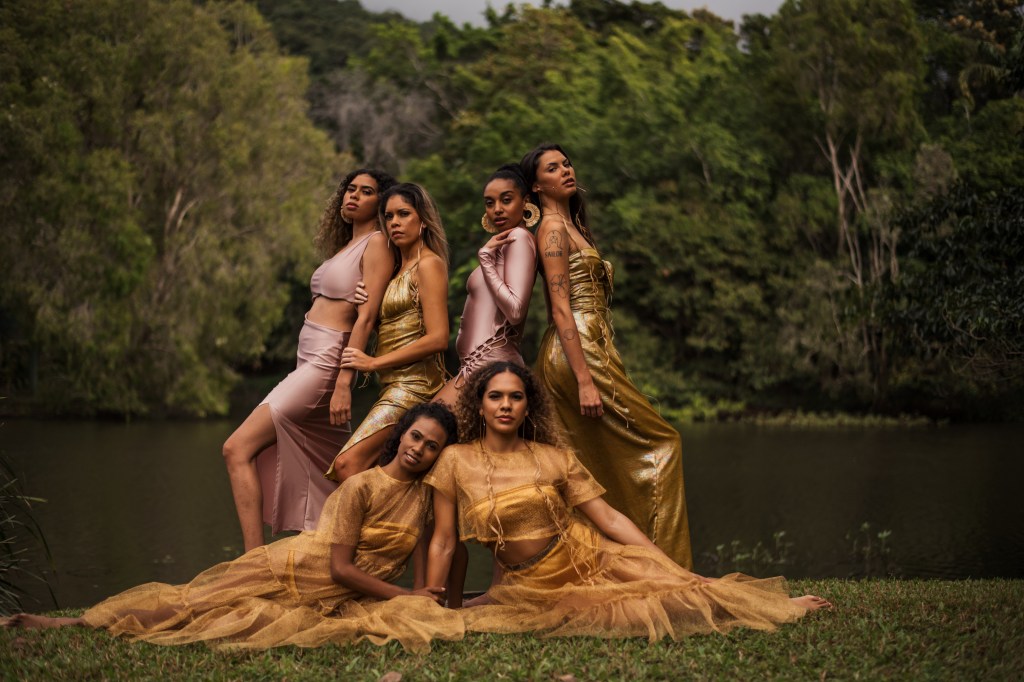 Cairns Indigenous Art Fair (CIAF) celebrates 10 years of its iconic fashion performances promoting Queensland contemporary Indigenous design, diversity and inclusion. For 10 of CIAF's 14-year history it has has played a significant role in growing the First Nations Fashion sector. The show will be presented in this anniversary year on 13-14 July at Tanks Arts Centre.
Read: 'In 2023, CIAF is a movement'
Cementa – the regional arts festival held in Kandos (NSW) – turns a decade old in 2023. 'It's been a rollercoaster of a decade and we are proud of having established Cementa as one of the most significant regional art events in the country,' says Alex Wisser, Cementa Creative Director.
Read: They said no, but we still bought the building
This year MPavilion will present its tenth pavilion, an initiative of The Naomi Milgrom Foundation. The first nine MPavilions have welcomed more than 1,250,000 visitors and hosted more than 3,500 free events in Queen Victoria Gardens in Melbourne, since its establishment in 2014. The tenth pavilion will be designed by Pritzker Prize-winning Japanese architect Tadao Ando. At the end of each MPavilion season, the Naomi Milgrom Foundation gifts the pavilion to the people of Victoria and relocates it to a new, permanent, public home in the community.
In 2023, Ballarat International Foto Biennale celebrates its 10th edition running 26 August to 22 October. was founded in 2005 and attracts significant international and Australian photographers as one of Australia's pre-eminent photographic festivals. It is a not-for-profit event that immerses the historic town of Ballarat in photographic art.
The Australian Catholic University (ACU) Prize for Poetry, one of Australia's richest poetry prizes, is celebrating a decade this year. The prize has become a highly anticipated and respected annual event in the nation's literary scene, and supports the emergence of new Australian poets. The theme for the 10th anniversary prize will be 'Love'. Entries close 3 July.
The National Arboretum Canberra opened its gates to the public 10 years ago, and over six million people have watched the attraction grow. The site offers a sculpture walk, and often exhibitions and performances – such as one by didgeridoo virtuoso William Barton for its anniversary gala.

Art Gallery of SA celebrates the 10th anniversary of its space, The Studio, an immersive and hands-on space within the Gallery to attract visitors of all ages. The Studio is themed to current exhibitions or curated by of-the-moment artists.
If your arts organisation is celebrating an anniversary in 2023, let us know at editor@artshub.com.au