I have never jumped to my feet as quickly as I did at the Adelaide Festival last month. William Barton had just performed the world premiere of his composition The Rising of the Mother Country with CHINEKE! Chamber Ensemble. The piece was commissioned by CHINEKE! director Chi-chi Nwanoku for the ensemble's first tour of Australia with a grant from the Patrons Board of the UK/Australia Season. While the performance itself was magnificent, the moment also represented years of tenacity on the part of the festival and company teams to see these great musicians on stage together.
One week earlier, MACRO premiered at Adelaide Oval to a crowd of 7,000 people, bringing together Gravity & Other Myths and Djuki Mala with five Celtic musicians and a youth choir. This also happened to be the very first work the British Council supported for the UK/Australia Season. Three years ago, when I told Rob Brookman, Adelaide Festival's then-Executive Director, about our plans, he returned with an ambitious idea from Artistic Directors Neil Armfield, Rachel Healy and Fergus Linehan to combine UK and Australian artists in residence to develop a joint Opening Night. Little did they know what was around the corner.
The fact that the UK/Australia Season even exists in the context of the pandemic is extraordinary. Yet here we are, reaching out from opposite sides of the globe to share experiences, to collaborate, to re-imagine. Adelaide Festival, Adelaide Fringe, Writers Week and partner institutions and companies delivered nine UK and Australia collaborations this year, reaching more than 50,000 people.
These were not just presentations of British work. There were co-creations, like the Sky Song collaboration between First Nations artists and UK drone designers, innovation partnerships like Electric Dreams Festival, and the day-long event Climate Crisis in the Arts. These were among the more than 150 events in Australia asking the central question of the UK/Australia Season: Who Are We Now?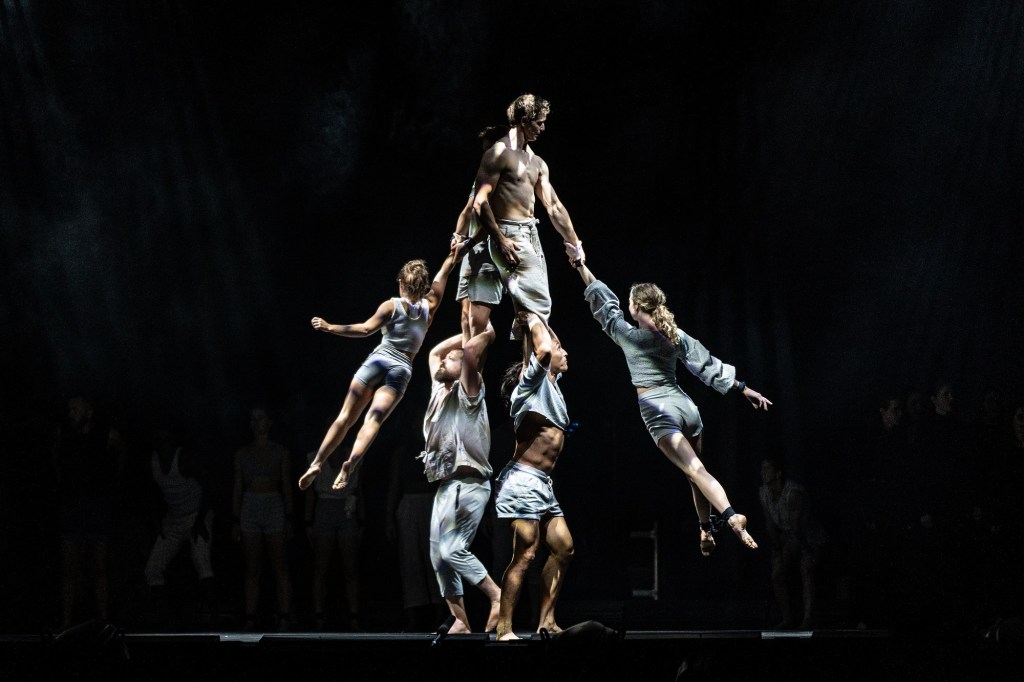 We have seen artists, producers, educators and festival directors show steely tenacity to collaborate, explore our history, reflect on our present and imagine who we might be in the future. They re-formed time and again in our ever-changing context to make this happen.
I am in awe of our sector.
In March, British Council celebrated the end of the UK/Australia Season program in Australia. We have delivered 150 arts and higher education events reaching every state, and I am proud to now hand the baton to my DFAT colleagues, who will support Australian work across the UK until end 2022.
It was apt that this handover, and the success of the Season thus far, was celebrated this month at Government House in Adelaide. South Australia has been central to the UK/Australia Season, and the commitment of its government, institutions, companies and artists has been extraordinary.
MACRO and CHINEKE! are now on their way to Scotland, central to what may be the biggest ever Australian line-up in Fergus Linehan's final program for the 75th Edinburgh International Festival, part of DFAT's UK/Australia Season program in the UK. Other work includes Counting and Cracking from Belvoir and Co-Curious, You Know We Belong Together from Black Swan, The Pulse from Gravity & Other Myths, Brett Dean and the Hebrides Ensemble, and the Australian World Orchestra.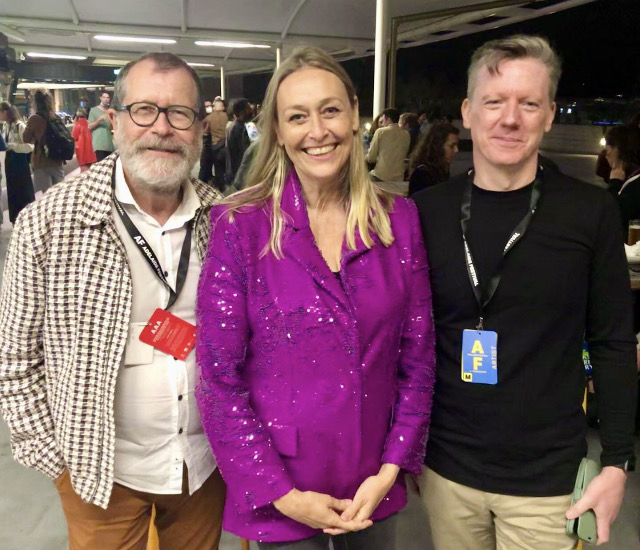 Alongside the Festival will be the first bilateral Cultural Leadership Dialogue in the UK/Australia Season, part of the International Culture Summit led by Sir Jonathan Mills, former EIF Director and Australian composer. The second leg will bring together cultural ministers and arts leaders in Australia in September.
We have also just seen a thrilling duo take up residence in Adelaide: former Edinburgh Fringe boss Kath Mainland as Chief Executive alongside UK Artistic Director Ruth Mackenzie, formerly the Director of Scottish Opera. But the Edinburgh/Adelaide relationship goes back a lot further than this.
The Adelaide International Festival and Adelaide Fringe were founded soon after Edinburgh, their sister festivals. There is a professional camaraderie and knowledge exchange, the movement of staff, as well as a symbiotic relationship in the co-production of work. For 20 years the British Council took a cohort of Australian festival and venue directors to our Edinburgh Festival Showcase, which was designed to feature work of particular interest to international programmers. During my tenure, Australia and China have always been the biggest cohort, with Australian producers taking more UK work than any other country. In reverse, UK programmers flood Adelaide Festival and the Fringe's Honey Pot program.
The critical mass of activity around Festival season is central to the flow of independent artists and companies between our two countries. British artist Briony Kimmings noted before the pandemic that one third of her income came from touring in Australia.
We cannot underestimate the value of these connections, particularly after the financial decimation of our sectors during COVID-19. Edinburgh is an established international platform for Australian artists, while Australia, despite our small population, is the third largest market for UK arts and culture, after the USA and EU, and the biggest market in the Indo-Pacific.
Perhaps most important, however, is the way in which artists, programmers and curators from Adelaide to Edinburgh continue to tell the story of who we are to each other. The UK artists we funded to come to Adelaide this year shared a contemporary experience we don't often see in this country. In fact, two thirds of the successful companies in British Council's EOI process had never worked in Australia before.
Similarly, the Edinburgh Festival program, announced this week, has the potential to challenge assumptions and to facilitate difficult conversations. Like the British Council, the Edinburgh Festival was founded after World War II to deepen mutual understanding. We have so much yet to hear and learn from each other, and I look forward to what continues to ripple out from this exchange.
Archived recordings of events from the past six months are available at UK/Australia Season.