As the year has ticked over into its second chapter – and programming is settled and smooth in our post-pandemic push forward – ArtsHub checked in with curators across Australia to find out which artists are on their watch list.
1. Ipeh Nur
Selected by: Rachel Cieśla, Lead Creative Simon Lee Foundation Institute of Contemporary Asian Art, Art Gallery of Western Australia (WA)
Why: The paintings and drawings of Ipeh Nur depict elaborate worlds filled with a multitude of characters, both real and imagined, and carefully crafted stories. Her works negotiate the complex intermingling of historical memory and tradition in Indonesia – with great warmth and generosity – while simultaneously offering a raw and unfiltered view of the artist's personal experience of contemporary life.
Nur was recently included in ART JOG 2023. She lives and works in Yogyakarta.
Follow Ipeh Nur on: Instagram @ipehnurberesyit
2. Heather B Swann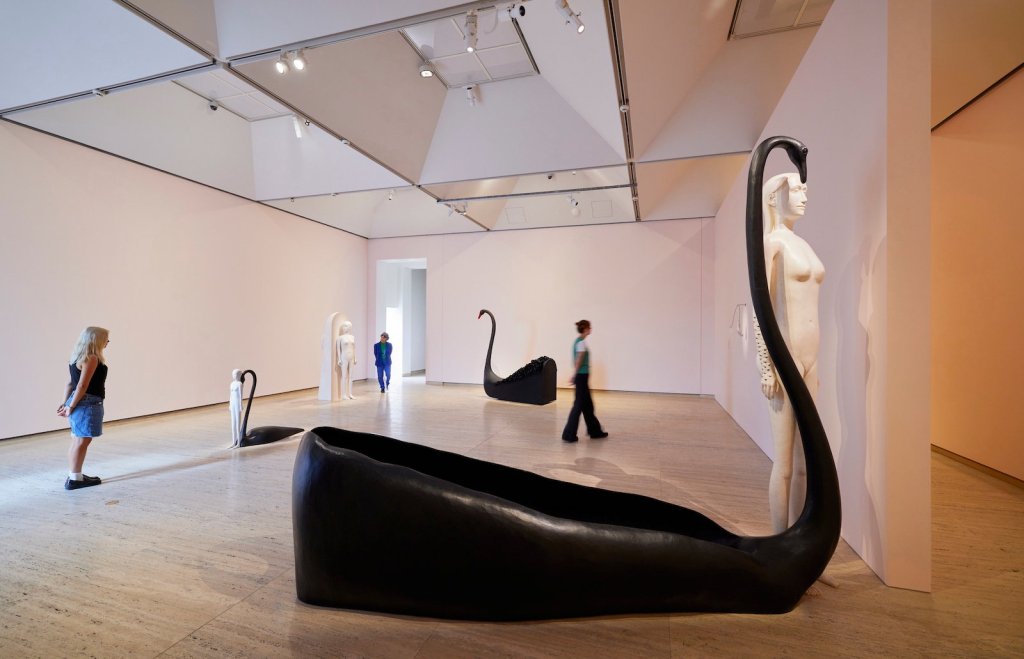 Selected by: Beatrice Gralton, senior curator, Brett Whiteley Studio, Art Gallery of New South Wales (NSW)
Why: Heather B Swann is having a moment. For over three decades the Hobart-based artist has worked rigorously and ambitiously between drawing, sculpture, painting performance and installation, and we are now beginning to see her work consistently included in major exhibitions around the country. I've known her for 20-something years and had the privilege to include her series of works, 'Leda and the Swan' in The National 4.
The years that it takes Swann to produce a body of work is testament to her endurance and commitment as an artist. It is a long road, and her work is a complete surrender to the process of making art. There is something exhilaratingly vital and expansive about this journey, inviting us below a surface of perfection to embrace our own messy and physical selves.
Right now, Swann has work in the exhibition Twist at the Tasmanian Museum and Gallery and is working towards the National Gallery of Victoria's Triennial in December, as well as some other major (and, as yet, unannounced) projects for 2024. She shows with Station Gallery.
Follow Swann on: Instagram @heatherbswann
3. Pony Cam
Selected by: Sophie O'Brien, Head of Curatorial and Learning, Bundanon (NSW)
Why: This exciting collective of performance-makers represents a wonderfully experimental energy that continues to thrive in Australia – an impulse that often emerges from a devised theatre-making context, but draws on other performance disciplines to fuel its explorations. They prove cultural organisations and arts schools to still be essential in providing meeting places for artists who will go on to collaborate or connect for many years into the future.
Often celebratory in nature and irreverent in performance, the group relishes non-theatrical spaces, collaborating with intergenerational communities. Borrowing from the live art field to put the audience at the centre of the work, the group creates spaces that feel risky and alive.
They are comparatively emerging, having only formed after training together a few years ago, but have already started winning awards with Green Room and Melbourne Fringe Festival. They describe their practice as 'instinctive, physical and highly playful' – that is, offering us all a sense of unrepeatable, uplifting joy.
Follow Pony Cam on: Instagram @ponycamcollective and its website.
4. Josh Foley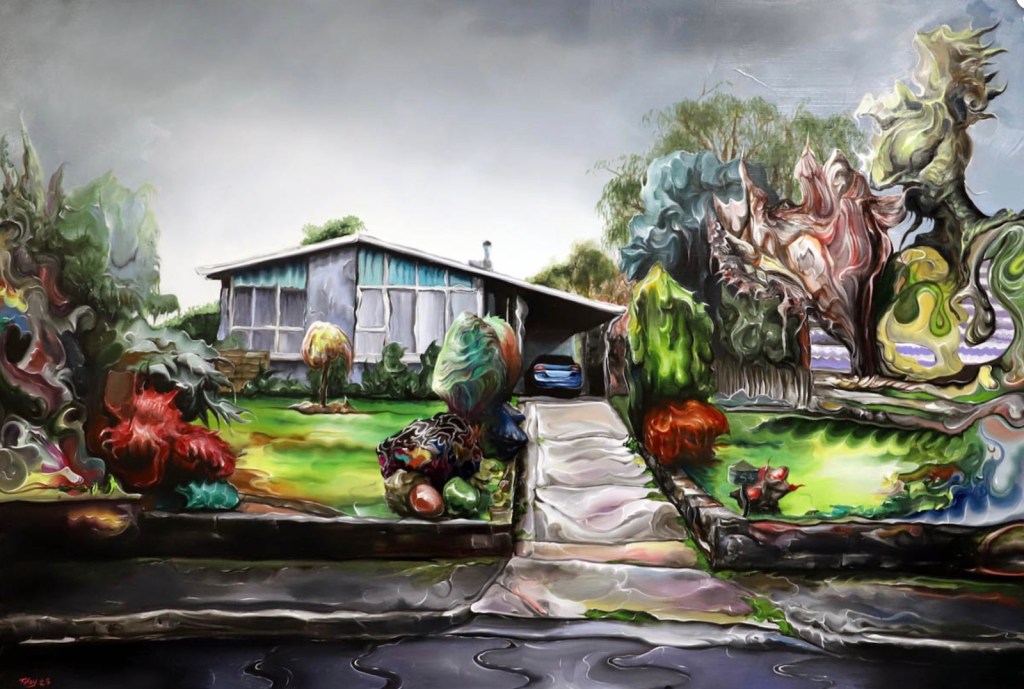 Selected by: Francis E Parker, Curator – Exhibitions, Monash University Museum of Art (MUMA) (VIC)
Why: It's hard to comprehend in reproduction, but Josh Foley often creates a simulation of impasto in a totally flat surface, like a kind of trompe l'œil, so passages that look loose and spontaneous are actually the result of meticulous work. That kind of contradiction fascinates me. Being from just outside of Launceston myself, I also detect a Tasmanian sensibility in some of his paintings.
In 2011 Foley won the John Glover Prize, which was then the richest landscape prize in Australia. Winning this award at the age of 27, he remains the youngest person to achieve this.
Josh Foley currently has a show on at Despard Gallery in Hobart.
Follow Josh Foley via Despard Gallery or his website.
5. Alicia Frankovich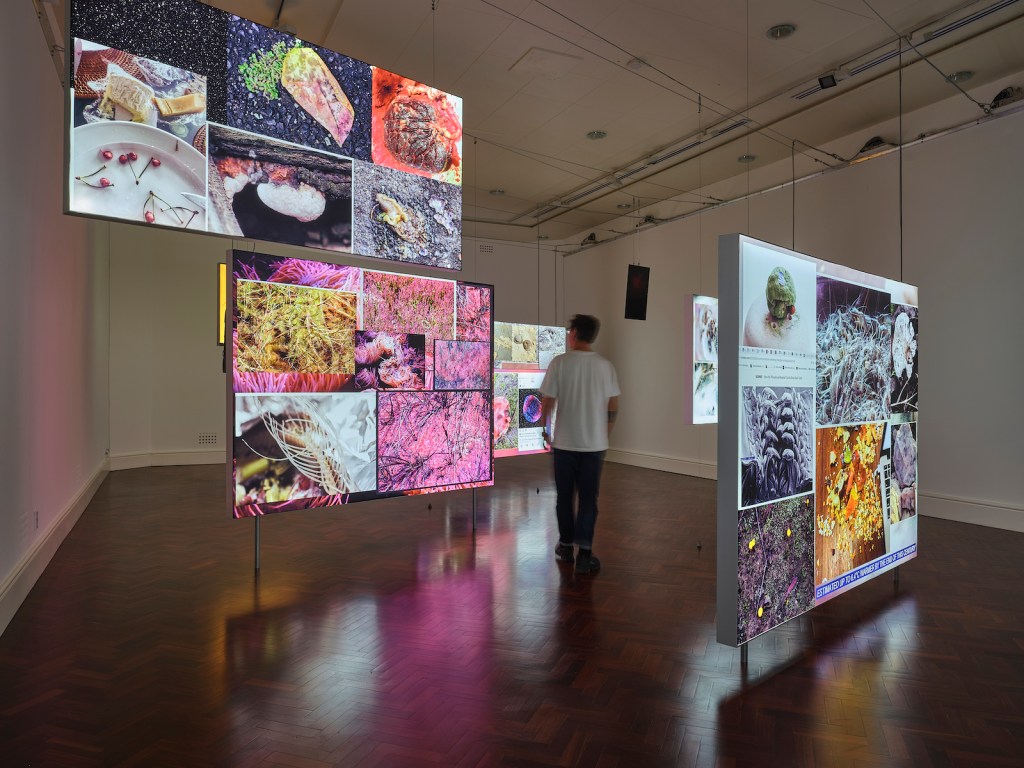 Selected by: Anna Briers, Curator, UQ Art Museum (Qld)
Why: A creative to watch right now is Alicia Frankovich, a Naarm/Melbourne-based artist originally from Aotearoa/New Zealand, and previously located in Berlin. Frankovich has an impressive track record working across performance, sculpture, video and photography. Her practice is the kind of thing I'm drawn to at the moment. She's an artist who is critically engaged with current discourses, but who has developed an artistic methodology that is visually arresting and compelling on an embodied level – a practice that is open and generous to audiences.
Her work is collaborative and relational, and she works with a diverse array of professional and untrained performers to tease out the important questions of our time through dance. Most recently, in March, I saw Atlas of Anti-Taxonomies (2019-22) at the Gus Fisher Gallery in Tāmaki Makaurau/Auckland, a work which developed as part of the artist's PhD research.
The work undertakes a reordering of Western knowledge systems, drawing on thinking by Māori scholar Linda Tuhiwai Smith and art historian Aby Warburg. Presented as an installation, it consists of a series of illuminated suspended screens depicting images of flora, bacteria, symbiotic organisms such as lichen, fungi growths and their mycorrhizal networks, climate phenomena and so on. It speaks to our entanglement with ecological planetary systems, which are in fact borderless – anti-taxonomical if you like. It resists the separation between nature and culture, decentres the notion of human supremacy and affirms the relational interconnectedness of all things. It is the severing of these entanglements that got us into this mess.
She also recently developed a major choreographic installation in response to the Australian bushfire crisis in the summer of 2019-20 entitled AQI2020 for the Auckland Art Gallery Toi o Tāmaki, which oddly hasn't been presented in Australia yet.
Frankovich is included in Melbourne Now at the National Gallery of Victoria, and has an upcoming solo exhibition at 1301SW, Melbourne in February 2024. She is also developing a major new performance work for a UQ Art Museum group exhibition for 2025.
Performers in Rich in World, Poor in World, 2023 (pictured top): LJ Connolly-Hiatt, Mara Galagher, Shelley Lasica, Shian Law, Enzo Nazario, Erin O'Rourke, Lana Šprajcer, Angelita Biscotti, Jesse Gall, Erin Hallyburton, Alexis Kanatsios, Daniel R Marks, Rajdeep Puri. Music: Igor Kłaczyński.
Follow Alicia Frankovich via her website.
6. Jacquie Meng
Selected by: Con Gerakaris, Curatorial Program Manager, 4A Centre for Contemporary Asian Art (NSW)
Why: With a brazen palette and effortless style, Jacquie Meng conjures vivid parallel universes populated by folkloric tales both historic and contemporary. Meng equally draws upon lived experiences and whimsical situations to present an ever-changing visual lexicon of cultural symbology, rendered in caricatured figures in a flattened perspective borrowed from woodblock prints. Objects of the everyday and treated with the same importance as universal signifiers of Chinese heritage: the Bic lighter is as fundamental as the carved jade chamber within which a joss stick burns. Her exalted avatar traverses the divide between real and imaginary, a post-human protagonist mythologising the idyllic daydream of driving a flame-decal monster truck down Northbourne Avenue, phosphorescent Nalgene in hand.
Jacquie has just completed a residency at Kunstraum, Brooklyn New York (01 April – 30 June), and is currently undertaking one at Pilotenkueche, Leipzig (4 July – 23 September).
Follow Jacqiue Meng via Instagram @jacquiemeng or her website.
Check out our 2022, 2021 and 2020 iterations of curators on artist to watch.