The arts has been schooled in embracing a 'pivot' over the past two years. There is no more significant a pivot than choosing to leave a job. For many COVID has allowed the pause to rethink the next step – perhaps seeking a better work balance or using the opportunity of shifting deck chairs to take on a new role.
We take a look at some of the significant career closures over 2021.
20 YEARS +
Lesley Reece, The Literature Centre
Director and Founder of Fremantle-based youth arts organisation The Literature Centre, Lesley Reece AM moved on from the organisation after 29 years in June. She championed and promoted Australian literature, inspiring many thousands of students, teachers and young adult authors and illustrators through stimulating programs, since establishing the centre in 1992. In 2010, Reece was awarded the Children's Book Council of Australia's Nan Chauncy Award, and in 2015 she was appointed a Member of the Order of Australia.
Lindsay Brookes, Art Gallery of South Australia
Retiring after 34-years at Art Gallery of South Australia, Lindsay Brookes was Executive Assistant to five state gallery directors (Daniel Thomnas, Ron Radford, Christopher Menz, Nick Mitzevich, Rhana Devenport). While that position affords her some great anecdotes, it also demonstrates the importance of capturing an organisation's history when it comes to succession. She gives a nod to the need to celebrate those 'scaffold roles' that are the armature of an organisation, holding it up – and holding it together. Read her exit interview.
Melissa McCabe, West Australian Ballet
After a 20-year professional dance career, including 13 years at West Australian Ballet, demi-soloist Melissa McCabe (nee Boniface) retired from the stage this year, after one final season performing as Lucy in Dracula this August, a role created on her in 2018. She dance with The Australian Ballet, West Australian Ballet and did a five-year stint at Alberta Ballet in Canada.
Elizabeth Ann Macgregor, MCA
As the MCA celebrates its 30th anniversary, its director of 22-years, Liz Ann Macgregor, stepped away from her job at the helm. When Macgregor joined the gallery in 1999 it was financially challenged, attendances were waning and many either viewed contemporary art as elitist, or with a kind of contempt. She turned it around, adding that free access was key to doing so. Read our interview with her reflecting on legacy, funding, politics, partnerships and the future.
Robert Love, Riverside Theatres
After 20 years at Riverside Theatres Parramatta, Robert Love stepped down in August. He believes it's time to shift his focus and look for new challenges. 'After 20 years, you sort of begin to reflect and think, and also, I need to lift my gaze – to start to look beyond what's happening in Parramatta.' He was made a Member (AM) in the General Division of the Order of Australia in 2017. Love reflects on his career and considers his future.
'It's been a bit of a marathon, so what I can say is that I'm looking forward to a little bit of a rest and a break.'

Robert Love
Rachel Kent leaves MCA for Bundanon
After shaping the MCA's curatorial vision for two decades, Rachel Kent makes the leadership shift from Chief Curator to CEO of Bundanon Trust. At the time the gallery was struggling. 'I came shortly after Liz Anne, and the gallery was under siege on every front. It was a really tough time to come into that role, and people would say to me, "Why are you taking that risk?" It paid off. She has worked with international artists such as Grayson Perry, Yinka Shonibare MBE, Tatsuo Miyajima, David Goldblatt, Cornelia Parker and Doug Aitken, and leave an incredible curatorial legacy. Read her exit interview.
15 YEARS +
Deborah Ely, Bundanon Trust
Deborah Ely has been a visionary leader, taking Bundanon Trust from a sleepy regional organisation to a national powerhouse over a 15-year journey. It was Ely's ambition that realised a masterplan for artist Arthur Boyd's gift, Bundanon Trust, one that attracted an $8.5million dollar NSW Government grant in 2019, and laid the pathway for the organisation's next chapter with a new gallery and expanded facilities (due to open this month). 'If it hadn't been for the environmental challenges to do with looking after the landscape, and all the learning that involved, I might have moved on earlier,' she told ArtsHub. 'Bundanon is genuinely something really complex in itself – I stayed fresh by its new challenges.' She leaves a proud legacy. We talked with Ely on the eve of leaving.
'I have never had that narrow idea of what I could bring to the arts. It is really important to understand how to be relevant to other people – apart from echo chamber of the arts.'

Deborah Ely
Elizabeth Rogers, Regional Arts NSW
Leading with tireless energy, Elizabeth Rogers has grown Regional Arts NSW over her 15-year tenure – a fifth of the organisation's 75-year history. In October she took her boundless energy to take up the role of CEO of Canberra Glassworks. Rogers said: 'I haven't been to my office since April, and you are right, that does make you do a bit of consideration, and I decided it is time to park the car for a bit.' And she means literally; Rogers has traversed the state persistently, growing the visibility and strength of regional arts practice. Read our exit interview with Rogers.
Read: The rise in First Nations arts jobs
Jenny Ryssenbeek, ex-Executive Director, VAPAC
After 15-years as Executive Director of the Victorian Association of Performing Arts Centres, Ryssenbeek has stepped across into a part time role with the organisation. The peak body for performing arts centres in Victoria and with over 65 member venues, some based in Tasmania, began in 2006. 'By the middle of next year is when we're visualising that things will start to become much clearer. But there's still a lot of uncertainty as to where we're really going to be,' she said. Read more.
Nicole During, Mona
Speaking with Nicole Durling on the eve of leaving the landmark Hobart arts institution, the Museum of Old and New Art (Mona), where she was Senior Curator and Director of Collections & Exhibitions, she was quick to admit that she has no 'formal' curatorial qualifications, and yet her name has become synonymous with the institution. After fifteen years – the first five of which she worked with a small foundation team to shape the direction of David Walsh's iconic art museum – she has become pivotal in contributing to Mona's strategic business development, staff management, publications and promotion. She moved on to take up the helm as CEO of Craft Victoria. We spoke to her about what motivated the shift.
Jami Bladel, Kickstart Arts
Tasmania's leading community arts and cultural development company, Kickstart Arts, saw the departure of long serving CEO Jami Bladel this year. She leaves Kickstart Arts ten times the size it was when she commenced in the role 16 years ago. Bladel has been a fearless advocate for the arts sector.
Under her leadership, Kickstart Arts was thanked in 2012 by a Motion of Parliament for promoting positive mental health in regional Tasmania through the Happiness Project. Over the last five years Bladel has led the development of projects and programs in which 5,000 Tasmanians have participated and which were attended by an audience of over 84,000.
Tim Munro, Theatre Royal
After 26 years at Hobart's 'grand yet intimate' Theatre Royal, including 17 years as CEO, Tim Munro has decided it's time to move on. 'We've come from being a broke, small arts organisation that thought it was all about an old building, to having a diverse audience and a building project that's almost complete … The organisation is stable, the program is diverse and it's now focusing more on Tasmanian work and artists,' he said. Read the full interview.
'Leave while you've got fuel in the tank and you're still happy, you know? Don't wait 'til that day comes when you're bitter and can't face it anymore and then leave.'

Tim Munro.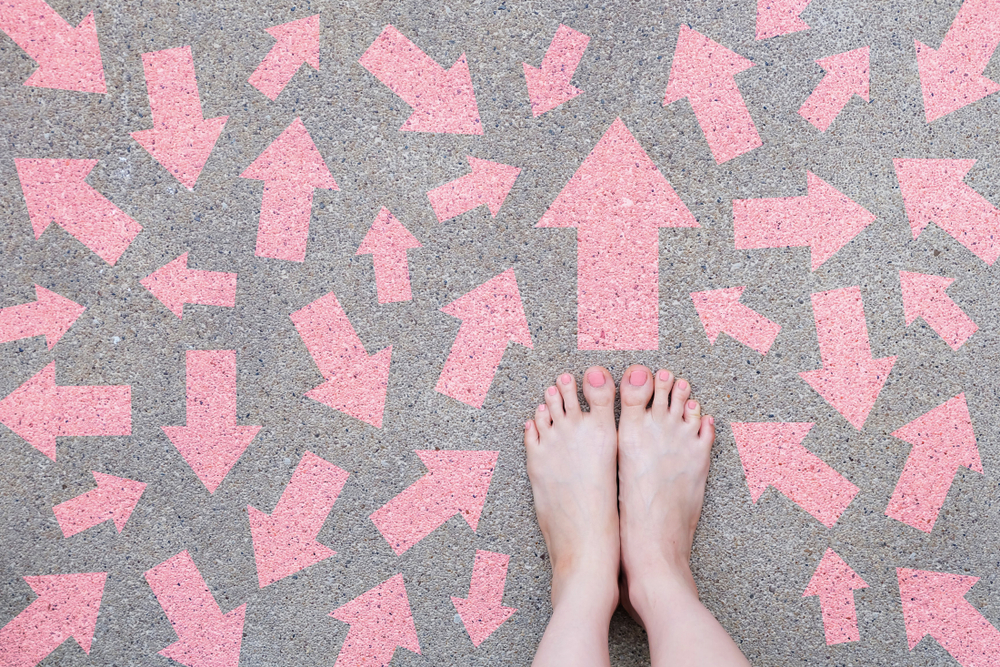 10 YEARS +
Graham Sattler, Mitchell Conservatorium
Bathurst's Mitchell Conservatorium farewelled their Director/CEO Graham Sattler, after his eight year tenure, to take up the role of CEO of Christchurch Symphony Orchestra in New Zealand. Sattler came to Mitchell Conservatorium in late 2013 after 12 years as Director of Orange Regional Conservatorium, having contributed a total of 20 years of leadership and advocacy in Regional Music Education.
Sean Pardy, Brown's Mart Theatre
In his time at Brown's Mart Theatre, Sean Pardy has witnessed the Northern Territory's arts ecology strengthen and expand, describing he is 'a big fan of change'. He held the position of Artistic Director for almost nine years. He believes it was important to walk away while he was still enjoying the role, rather than wait until he was 'maybe a bit disgruntled or when I was no longer giving 110%.' Read our closing interview with Pardy.
'Change makes things healthy and gives people opportunity and keeps things fresh.'

Sean Pardy.
Adam Suckling, Copyright Agency
After six years as CEO of Copyright Agency, Adam Suckling decided not to renew his contract for a further three-year term. Suckling will leave the organisation in February next year, ending a very successful period of leadership. During his tenure the organisation has recast its strategy, completed a major digital transformation program, advocated for fair and balanced copyright policy, and made record payments to members for use of their work.
Suckling said, 'I love this role; copyright and Copyright Agency are so critical to helping make the big things happen: facilitating access to the world's content, supporting journalism, helping our talented writers create great novels or inspiring education works, helping publishers invest and employ Australians, and contributing to the practice of Australia's extraordinary visual artists.'
OTHER BIG MOVES OF NOTE
Brett Sheehy, MTC
After nine years as Melbourne Theatre Company's Artistic Director, Sheehy has stepped down from the role after 9 years. He said the decision to step down has been on his mind for some time. 'I always thought that about eight to 10 years would be about right,' he explained, and was planning an exit strategy when COVID hit. 'It didn't feel the right time to cut and run,' he added. Sheehy is firmly of the opinion that 10 years should be the maximum tenure for the Artistic Directors of major state institutions like the MTC. Read our exit interview with Sheehy.
'I actually have a pretty radical belief that that all artistic director and creative director contracts for flagship companies … should be a 10-year term limit, and I think that because in any city, there's a line-up of astonishing visions that people have….I've watched gallery directors hang in there for 20, 25, 30 years at state galleries, and no one else gets to look in. I just think that's really inappropriate for the public and our public institutions.'
Kris Stewart, Brisbane Powerhouse
After eight years and 2,5000 productions, Kris Stewart has left the Brisbane Powerhouse in May to take on a new role as CEO of QMusic. He reflected on his tenure, legacy and his plans for the future.
Kate Torney, State Library Victoria
After six years at the helm of the fourth busiest library in the world, Kate Torney has taken on a new challenge: supporting research into cancer as CEO at the Peter MacCallum Cancer Foundation. It is not surprising; when Kate Torney was announced as the new CEO of the State Library Victoria (SLV) in 2015 she was an outsider. The first non-library trained CEO of the organisation, coming from 20 years with the ABC. With the pandemic came the need to re-assess not just the library's vision but also Torney's personal vision. For her, it represents a continuation of her storytelling with purpose. She finished up in September. Read our interview with Torney.
Dr Wendy Were, Australia Council
From international engagement strategies to showing how Australian's value culture, Dr Wendy Were has ushered in new research for change in her role as Director Advocacy and Development, Australia Council – a position she held for more than seven years. Were will take up a new senior executive role at the Greater Sydney Commission, as Executive Director of Thought Leadership and Engagement. Her time was bookended by a new Australia Council Act 2013 and a revision of the Council's first International Arts Strategy (released July 2020). Read her reflections on data and engagement and its value for the arts.
Rachael Coghlan, Craft ACT
In five years, Rachael Coghlan has turned Craft ACT around from drained coffers to secure organisational funding, and created a sustainable festival – Design Canberra – which is now 70% self-sustaining and has a national profile. She puts that recovery down to a supportive community. Read more. Coghlan explained: 'It was a bit tough in that first year when I arrived, and Craft ACT was facing some challenges. But I said, "This significant organisation is not going to fold on my watch!" I had this really strong desire to secure the future of Craft ACT, and to make sure that the practice of craftsmanship and design excellence could be sustained into the future.' Her advice to anyone was to 'love the journey.' She has taken up a new position at Parliament House leading cultural strategy and experience.
Rebecca Coates, Shepparton Art Museum
In perhaps the surprise of the year, within a week of opening Shepparton Art Museum's new $50M home, Rebecca Coates stepped down as its Director and CEO. Coates held the role for six years. 'I had three goals when I commenced in the role,' Coates said. 'First, to build the artistic exhibitions, collection, and engagement so that it earnt the participation of the local community and a national reputation. Second, to build a genuinely world-class new building that would attract visitors, enable a first-class museum operation, and be a symbol of civic pride. And third, to build a stronger community in Shepparton, with the museum as an agent for social change, celebrating diversity and fostering inclusion. All three goals have been well and truly achieved.'
The SAM collection has grown through Coates' tenure, adding 588 artworks valued at $3 million. Coates set up the museum's first Indigenous curatorial position through a one-year residency funded by Creative Victoria, and in the last 12 months SAM has secured over $250,000 in RISE funding from the Federal Government to create nine new Indigenous traineeship positions. She also secured funding of $500,000 from the Buckland foundation and has supported a new Ambassadors and Volunteers program, engaging 60 young people over five years to work with SAM.
Read: 'Temple of culture' opens in regional Victoria
'It's been six big years, and the past two years have involved the triple challenge of pivoting through a global pandemic, transitioning the governance of the organisation from being part of Council to becoming a stand-alone not-for-profit organisation, and opening a new world-class museum with a much larger footprint,' said Coates. 'I am now looking forward to a well-earned rest.'
Elaine Chia, Adelaide Festival
Elaine Chia has resigned from her role as Executive Director of Adelaide Festival, which she took up as recently as March 2020. She delivered a full 17-day international multi-arts festival which surpassed box office, sponsorship and philanthropy targets, generating an estimated gross expenditure of $42.5 million for South Australia – despite numerous pandemic-related challenges. Chia will take on a new role as CEO of a major interstate cultural project.
Jane Haley, Ten Days on the Island
After leading the organisation for six years, CEO Jane Haley will step down from her role leading the Ten Days on the Island Festival. Haley returned to Tasmania in 2014 (after a 30-year absence), initially working with the University of Tasmania to develop its cultural policies and collections strategies. But the lure of the arts was compelling and, after completing a major review of Ten Days on the Island for the Board, in 2015 she accepted the role of CEO.
During her tenure, Haley led Ten Days through some momentous changes, including rebuilding government trust and funding, relocation of the organisation from Hobart to Burnie, recruitment of Lindy Hume as Artistic Director and with Hume, the establishment of the highly successful three weekend model for the Festival.
Marcus Westbury, Collingwood Yards
After five years and one month as the Director of Melbourne's newest arts precinct, Collingwood Yards, Marcus Westbury is looking forward to some downtime now that the long-awaited venture has opened its doors to the public at last. 'This is the longest full-time job I have ever had, where I focused on one project all the way through,' Westbury tells ArtsHub.
The founder of Renew Newcastle and Renew Australia, a former Festival Director and television host and a dedicated urbanist, Westbury says he's very happy with the community mix of cultural organisations that have taken up residence at Collingwood Yards to date. 'The site is working really well, I think,' he said. Read the full interview.
June Moorhouse and Monica Kane, CAN
Six years ago, Perth-based arts manager June Moorhouse was asked to help WA arts organisation Community Arts Network (CAN) and their then General Manager Monica Kane negotiate a transition period following the long-term CEO's departure. But in 2016, when Moorhouse and Kane went from CAN's interim co-general managers to its permanent co-directors, they faced some big decisions to ensure these arts opportunities in communities continued. They talk about those milestone changes.
Fiona Sweet, Ballarat International Foto Biennale
Artistic Director and CEO Fiona Sweet announced her departure from Ballarat International Foto Biennale (BIFB) in December, ahead of her contract closure in February 2022. Sweet raisied over $20M for BIFB and to support the build of a permanent home for photography in Australia – the National Centre for Photography, during her tenure, assuring the future of the festival. She took on the role in 2016.
The 2021 Ballarat International Foto Biennale was due to close on 24 October but has been extended until 9 January 2022. Chair of the BIFB Board, Stephen Jurica, said: 'It has been a challenging year for the Ballarat International Foto Biennale, as it navigates Victoria's COVID-19 situation. Fiona and her team have worked tremendously to bring BIFB to life in this complex environment, opening and closing twice.'