Teaching young people about gender, sex and sexuality has long been controversial.
The most recent debate is over Dr Melissa Kang and Yumi Stynes' Welcome to Sex: Your no-silly-questions guide to sexuality, pleasure and figuring it out, which has been withdrawn from sale at Big W stores this week, after 'multiple incidents of abuse' of its staff by angry critics of the book. However, Big W 'stands by' Welcome to Sex, which it calls 'educational, age-appropriate and inclusive'. The department store will continue to sell it online.
Two sides to the debate are playing out.
One side argues the book is a graphic sex guide that's 'teaching sex' to young children. Critics have taken particular issue with small sections of the book that address inclusive sexual practices beyond penetrative sex, including 'fingering', 'oral sex', 'scissoring', and 'anal sex'.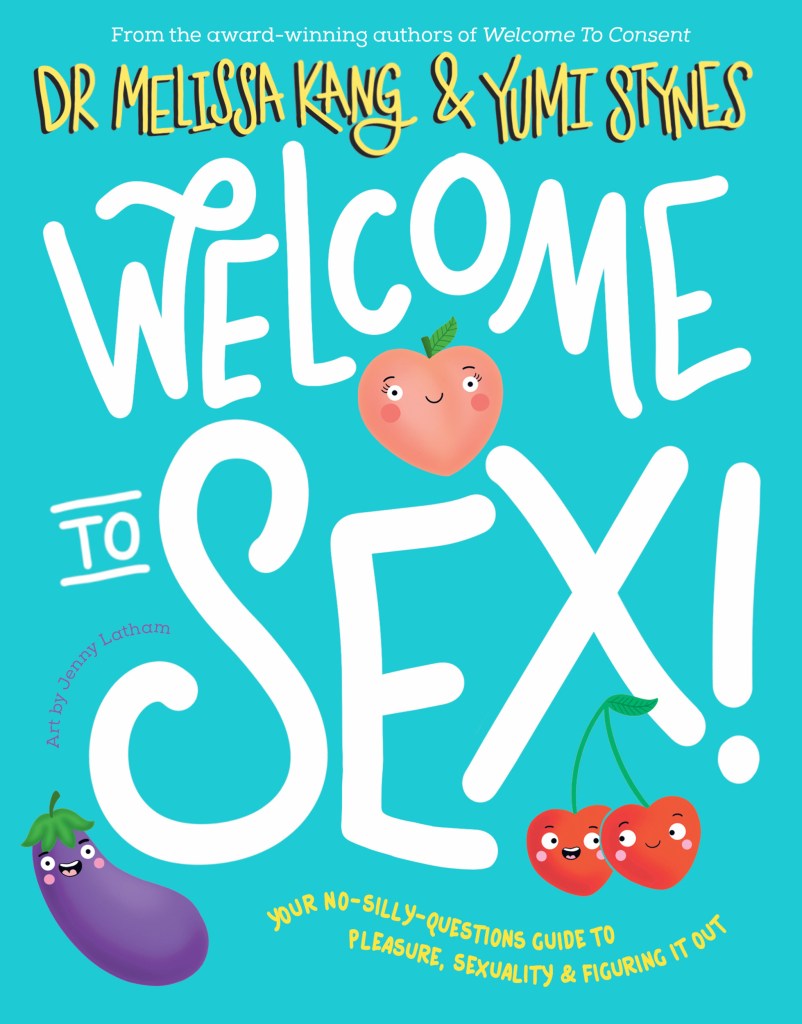 They are also critical of the inclusion of what they term 'gender ideology'. Others are accusing the authors of 'grooming' children – a term that is increasingly misused.
The other side is celebrating Welcome to Sex for providing comprehensive and inclusive sex education. Many are saying they wish they had access to this kind of book growing up.
The book describes itself as a 'frank, age-appropriate introductory guide to sex and sexuality for teens of all genders […] inclusive, reassuring and all about keeping sex fun, real, and shame-free'.
I am a researcher on texts for young people that deal with issues around sex, sexuality and gender. With my colleague, Dr Paul Venzo, we have been examining the rise of (and demand for) books that provide an inclusive, safe and engaging way to discuss the essential topic of sex for young people.
Sex education books aren't new
Sex education books for young people aren't new. Non-fiction picture books from the 1970s like Peter Mayle's Where Did I Come From? (1973) and What's Happening to Me? (1975) began the trend of introducing young people to sex in direct and detailed ways.
Paul Venzo's research shows there are now more than 1000 sex education books for young people, in English alone.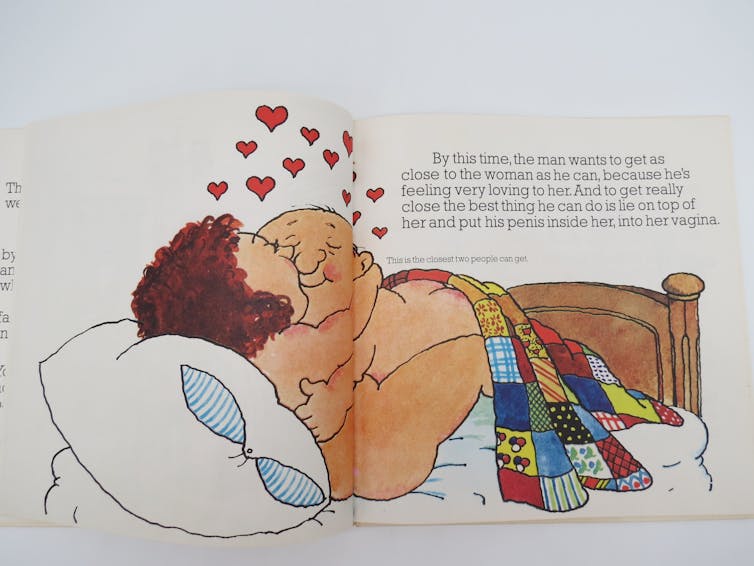 While books like Where Did I Come From? present sex and gender in binary and heterornomative ways, sex education books have expanded to include diverse sexualities and genders – with a greater focus on race, disability, culture, and religion.
Many books now include discussions of consent and are careful to not only focus on the 'risks' of sex, such as pregnancy and sexually transmitted diseases, but also on pleasure, safety and communication.
Sex education for young people is valuable
Sex education books can be used by parents and caregivers to guide tricky conversations about puberty, sex, gender and sexuality.
At what age should young people learn about sex? It's difficult to say. Context and nuance is important. It depends on the identity and life experience of the young person, their education and maturity levels, their religious, geographical or cultural background, and the wishes of their parents or caregivers. So we should be careful about making generalisations.
However, the basics of sex education, such as bodily autonomy and consent, can be taught to primary-school aged children – and younger.
Yumi Stynes is quoted saying she'd 'be happy with a mature eight-year-old having a flick through'. Many critics are using this to say the book is targeted at readers as young as eight.
But while a parent might make an informed decision about whether to make the book available to their younger child, Welcome to Sex is clearly targeted to a teen audience. This is evident in the length, design, complexity, marketing, language and age of the teen contributors inside the book (the youngest is 17).
Read: Why queer comic books are the next target of the culture wars
Some critics are arguing the book teaches young people how to perform sex acts. But we know young people are not ignorant about sex. Whether it's through the internet, media, or friends, young people access sexually explicit material from a young age, with many learning about sex from pornography in harmful ways.
A 2019 research report from the Australian Institute of Family Studies shows that 53% of boys in the study and 14% of girls intentionally viewed pornography before the age of 16. A UK study reported that 53% of 11–16 year olds had watched pornography, most before the age of 14.
Comprehensive and inclusive sex education that begins at a young age can prevent child sex abuse, decrease rates of domestic violence and intimate partner violence, and reduce homophobic bullying.
Sex education texts play a vital role. They can be given to young people to navigate with a parent or caregiver, or as an individual resource.
So, what's in Welcome to Sex?
Welcome to Sex is the latest in the 'Welcome' series by former Dolly Doctor Melissa Kang and broadcaster and mother Yumi Stynes. The series also includes Welcome to Your Period, Welcome to Consent and Welcome to Your Boobs.
The book's introduction states, 'Welcome to a book about sex and being a teen!' Its two key sections are teen-centered, leading with questions and reflections from young people. Despite claims the book is a 'sex manual', most of it is centered around the tricky emotions, concerns and questions young people might have about sex.
In the first section, teens are introduced to 'safe learning'. Chapters cover definitions (of both sex and body parts), communication, relationships, sexual and gender diversity, myths about sex, and reasons to not have sex.
The second section explores getting intimate with someone. Importantly, though, it tells teens: 'It's totally OK if you're not ready for any of that.' This section focuses on things like consent, pleasure, intimacy, cheating, safety, and different ways people might have sex.
Welcome to Sex treats teenagers seriously and meets them where they are. It intersperses sex education with young people's reflections, questions for the 'doctor' and facts from experts. It uses clear language and inclusive imagery.
The important thing for concerned parents to remember is that sex is an important topic we can't ignore. Sex education books combat misinformation – and empower young people with essential information to keep them informed and safe.

Emma Whatman, Subject Coordinator in Gender Studies, The University of Melbourne
This article is republished from The Conversation under a Creative Commons license. Read the original article.