Back in 2017, ArtsHub published the article Fighting the slaughter of arts journalism, after a succession of sharp, quick cuts to specialist arts journalists across various media outlets, with Fairfax and the ABC seemingly leading the push.
At the time, Elissa Blake, a freelance arts journalist and regular Fairfax contributor, noted that, by her research, 3000 journalists had been made redundant in the previous five years alone (2012-2017) in Australia.
That same year (May 2017), Fairfax staffers went on strike as successive redundancies came into play. Here we are, six years on, and we are having a déjà vu moment. The bigger problem, however, is that the specialist sector of arts journalism didn't bounce back or grow in those ensuing years. Rather, these most recent cuts sit atop those earlier cuts, further decimating quality arts reportage.
An ever-shrinking landscape of specialist journalists
In June this year ArtsHub reported that among the ABC's recent shuffle – with an eye to ramping up its digital activities – two senior arts journalist were made redundant, Arts Digital Editor Dee Jefferson and Managing Editor Arts Edwina Throsby.
Read: Taking a machete to the ABC … again
'This is a significant loss… The job of coordinating and curating arts stories nationally will now fall to just two remaining arts journalists with no specialised editorial support,' NAVA (National Association for the Visual Arts) Executive Director Penelope Benton told ArtsHub. 'At a time when interest in the arts in Australia has never been higher, it makes no sense for the ABC to diminish its specialist editorial staff.'
The ABC has undergone three restructures since 2016, each chipping away at the arts.
Within weeks of the ABC cut, The Canberra Times announced that the redundancy of Senior Art Critic Sasha Grishin – one of Australia's most respected arts journalists, who was even honoured with an AO for his contribution to the discipline.
Like Grishin, Elizabeth "Lou" Fortescue – a journalist at the top of her field – was made redundant from her position as Arts Editor at the Daily and Sunday Telegraphs in August 2021 – a media outlet for which she had delivered arts content for 35 years.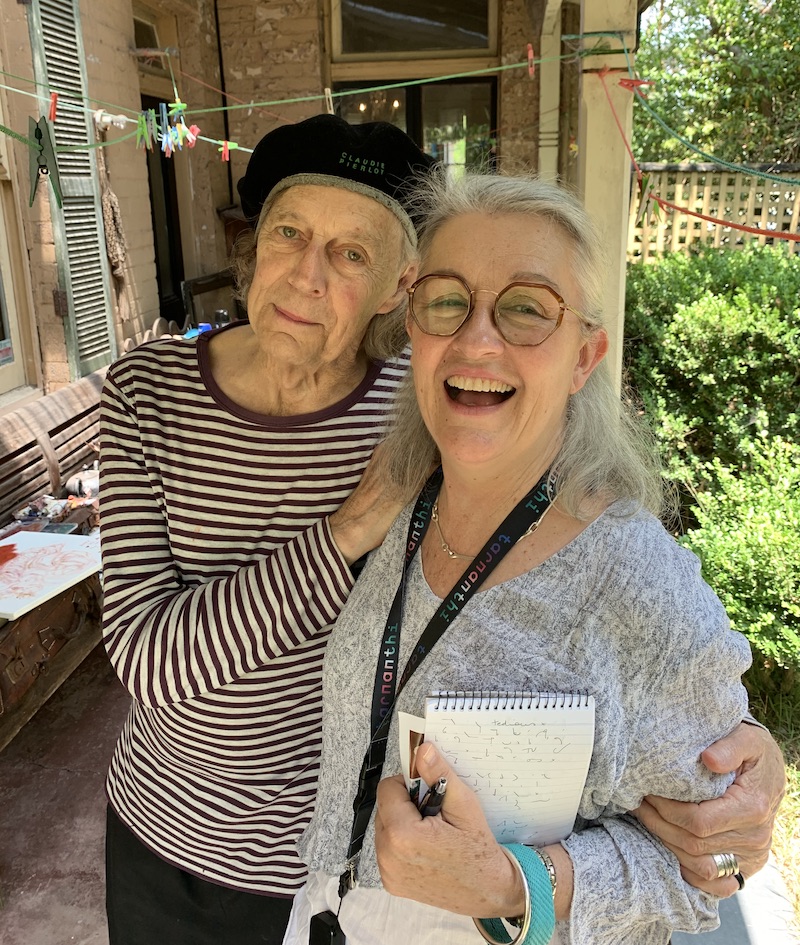 'The position had felt shaky from the onset of COVID. My weekly arts page was scrapped not long after COVID, and was never reinstated,' she says.
'These redundancies are already having a serious impact. The arts don't receive the same amount of intelligent, critical, interested coverage they once did. This matters because the arts are essential to a civilised, respectful society.'
It is a view shared by Grishin. 'The arts sector in Canberra has lost its dedicated voice in The Canberra Times, which has been active and vital for more than 70 years. Over this time professional dedicated reviewers had been contributing regularly to the paper in many areas of the arts – visual arts, photography, crafts, theatre, dance, music, book reviewers… This is Canberra, after all, and it is possible to find professionals with specialist qualifications to write in all of these areas; for example, Dr Michelle Potter AM writing on dance. While there are various online platforms, they have limited coverage and lack an established authority and tradition.
'Artists may not agree with what you write, but they value the feedback, and Canberra was one of the few places where exhibitions, serious concerts and theatre were likely to be professionally critiqued,' says Grishin.
These compounded blows against the profession of art journalism are hitting hard, and we are all suffering from the outcomes as a dearth of cultural commentary eats into mainstream media.
How do media outlets and mastheads report the arts when there are no specialist journalists?
Fortescue says, 'Newsroom teams do their best to fill the holes left by the departure of specialist journalists. This is what journalists always do, because they care. But arts coverage has shrunk to the point where it is almost invisible in much of the mainstream media.'
Grishin is, perhaps, a little more cynical: 'The answer is that it would be done, where necessary, by staff reporters – basically, the media release plus possibly an interview with the curator, performer etc. In other words, there will be a limited number of previews that could contribute to the BOS (bums on seats) count, but no critical reviews.'
Back in 2017, Culture Editor, Guardian Australia and founder of Junkee.com, Steph Harmon was already predicting the impact: 'The great consequence is that we are losing all our experts, those journalists who have followed a playwright and director for their career and can compare their latest play.'
The 'arts criticism is f!*%ed' trope is fairly well-established now, wrote writer Jane O'Sullivan in her take on the crisis (2017). 'What's clear is that, today, arts coverage is in its own silo. It survives off the strength of art-related advertisers only… There's an interesting question here. If we redefined the idea of who "funds" this sort of coverage – by, for example, accepting that art has a social utility outside the confines of the art world – could we bring it back in from the cold? But somehow I think publishers may have more pressing concerns on their hands.'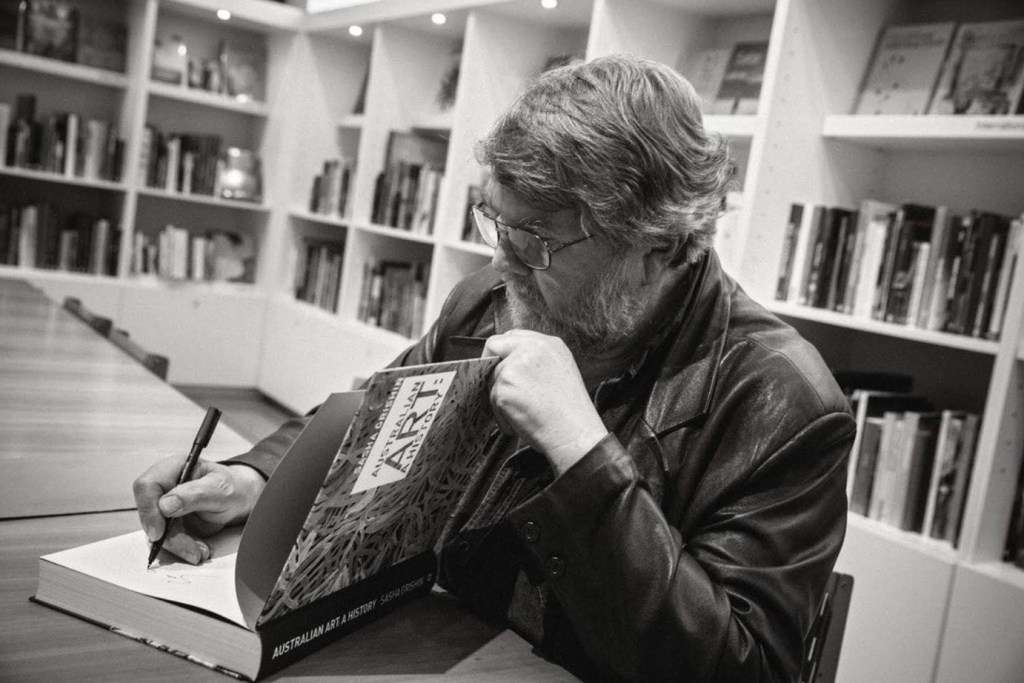 Is there anything that can be done to safeguard reporting of the sector?
'If there is a cure, I'm unaware,' Fortescue says flatly. 'The attrition of our sector has been going on for many years and is clearly continuing.'
Grishin adds: 'With the great majority of readers now digital, there is no real pressure on space and as payments to critics in the arts is token (less than stocking shelves in a supermarket) the real economic savings are insignificant.
'Newspaper management argues that there is limited interest in the arts and cutting it is an easy option with limited consequences. If more Canberra Times readers do not renew subscriptions, perhaps there will be a rethink. As it is, the paper is very thin on content.'
Both Fortescue and Grishin say they experienced pressure to take on other jobs ahead of their redundancies. For Fortescue it had been taking on the newspaper's letters editor role, while for Grishin there was pressure to generally 'cut back on the number of crits, book reviews and art-related articles'.
He adds that the decision had been brewing for a while. 'A few years ago, the paper abolished the post of Arts Editor and it fell under the supervision of the Features Editor, Sally Pryor, who was born two years after I was appointed as the Senior Art Critic, and has no expertise or great interest in the arts and my instructions from her were to write only on Canberra exhibitions.'
Grishin was appointed as the Senior Art Critic with The Canberra Times in late January 1977, and wrote for over 46 years, 'continuously and without any lengthy breaks,' he tells ArtsHub. That appointment was terminated in mid-May 2023.
Fortescue says that she has been lucky post redundancy. 'I went freelance,' she says. 'Luckily for me, numerous newspapers and journals were keen to run my stories. I have also finished a book on Wendy Sharpe, the Australian artist, which will be released later this year by Wakefield Press.'
In ArtsHub's 2017 story, Elissa Blake suggested that if we want to save arts journalism we need to be more proactive – tell people a show is good and recommend to go. We shouldn't just "like" it on Facebook, but click through to the page and say why we are sharing that story.
'People are hungry for personal recommendations,' she said, adding that she believes there is still a demand for content, but that much more than a hashtag or a feel-good campaign is needed in the future to save arts journalism.