At a time when the truth seems more contested than ever, one festival is taking a stand for non-fiction and giving voice to First Nations people.
'I think people increasingly want to go beyond the bubble of their social media feed and clickbait news reports, and delve more deeply into issues and stories,' says Rochelle Smith, Festival Director for the Geelong Regional Library Corporation's Word For Word Festival.
Now in its sixth year, this year's theme is Nyaal, a word meaning 'Open Your Eyes' in the language of the Wadawurrung people, Traditional Owners of Djilang (Geelong).
'We've been working with Traditional Owners on this festival,' says Smith, 'not only because it's the International Year of Indigenous Languages, but because giving voice to indigenous issues and indigenous people and bringing those First Nations issues to the fore has been an emerging theme of the festival in the past few years.'
'But the first step in that journey must always be sitting down and speaking with the Traditional Owners and coming from a place of respect and, above all, a willingness to learn.'
Rochelle Smith, Festival Director Word for Word
As with all collaborations, this year's Word For Word Festival started with an open conversation. 'I think there are a lot of people presenting First Nations voices and culture in the arts and literature space right now, and that is fantastic to see,' says Smith. 'But the first step in that journey must always be sitting down and speaking with the Traditional Owners and coming from a place of respect and, above all, a willingness to learn.'
The result is a wide range of First Nations speakers and subjects, including Uncle Archie Roach AM in conversation with Dr Lou Bennett AM, Derek Rielly discussing his biography of Uncle David Gulpilil, Sarah Madison talking about the issues raised by her book The Colonial Fantasy; why white Australia can't solve black problems, and novelist Katherine Johnson discussing her book Paris Savages.
'That's the only work of fiction on our program this year,' Smith says. 'It's based on her PhD research about an actual situation where three indigenous people from Fraser Island were taken to Europe in 1882, then their remains were placed in a museum in France. We're really excited to have local anthropologist Heather Threadgold talking to Katherine about her book.'
Under the Dome
Nyaal has a special meaning for the GRLC, as it's also the name given to the floor which houses non-fiction in the recently constructed, state-of-the-art Geelong Library and Heritage Centre (known locally as The Dome), where most of the Festival events will take place.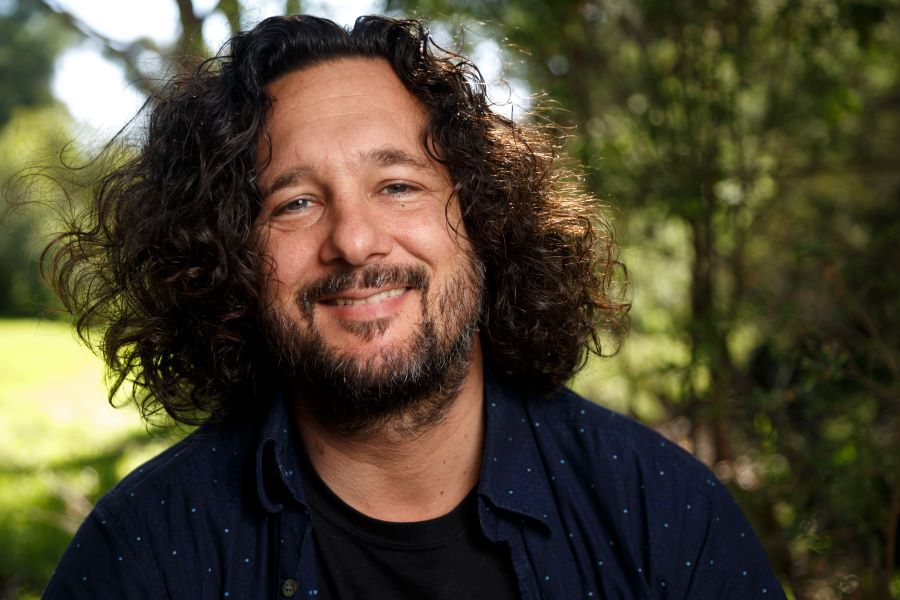 Opening night will see Tyson Yunkaporta discussing his book Sand Talk: How Indigenous Thinking Can Save the World. Image supplied.
'It's such an amazing building,' says Smith. 'We like to call it the vertical festival because we have the festival spread across the whole five floors.'
The Festival kicks off on Friday November 15 with a range of daytime workshops at libraries across the Geelong region. Right from the start language is central, with a session 'Wurru-ki (To Speak)', where Wadawurrung woman Corrina Eccles will provide a practical introduction to the language and culture of the Wadawurrung people.
'This will be the first language workshop of its kind for this festival, but I hope it will be something we can continue to offer into the future.' says Smith. 'Corrina is a Traditional Owner and generously shares her passion and knowledge widely throughout the community through her role as a Cultural Education Coordinator. I know that people who attend this session will get so much more from it than just learning some words.'
Corrina Eccles is also part of the opening night celebration, providing an address in the Wadawurrung language before Harriet Gaffney sits down with Tyson Yunkaporta to discuss his book on the importance of long-term thinking to Indigenous Knowledge, Sand Talk: How Indigenous Thinking Can Save the World.
'Sand Talk is an unconventional book to say the least,' says Smith. 'I love it when an author totally flips our expectations. Tyson is a senior lecturer at Deakin University's Institute of Koori Education so I expect we will all learn something and we are in for a very interesting opening night for this year's festival.'
Fifty Events Over Three Days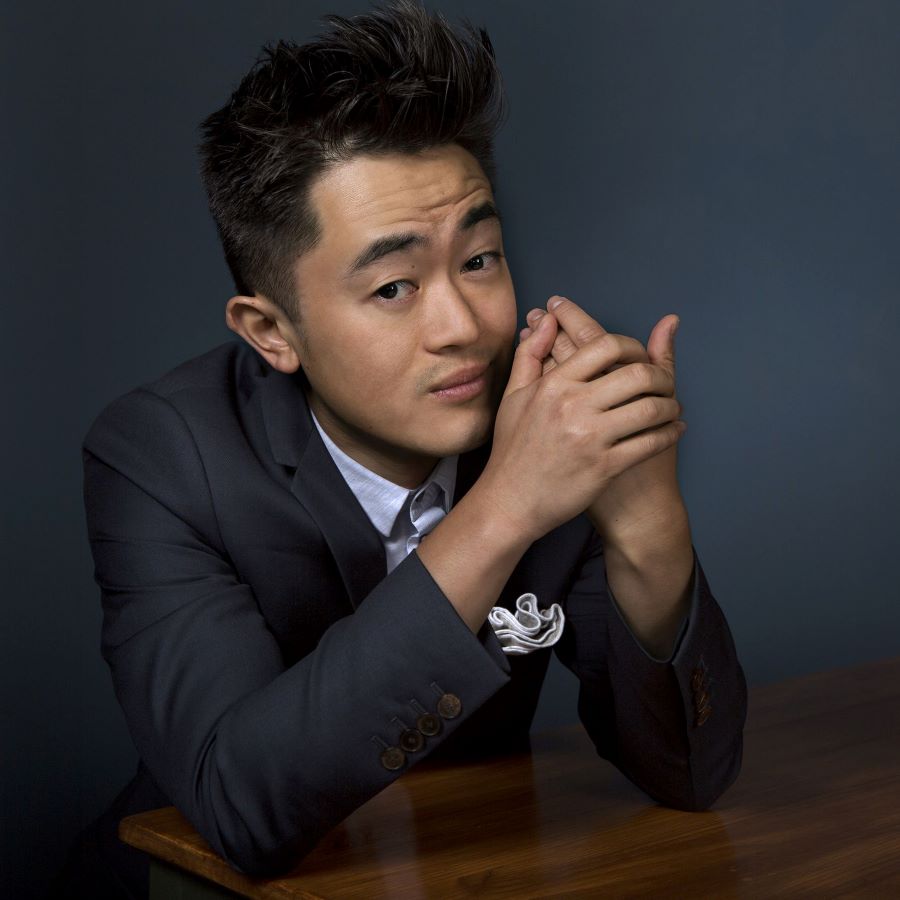 Benjamin Law will be talking about his latest anthology, Growing Up Queer in Australia. Image by Paul Harris.
What follows across the weekend is a wide range of talks and panel discussions covering all aspects of non-fiction. Speakers include the Reverend Tim Costello, Jane Caro, Ruby Hamad, Dr Ranjana Srivastava OAM, Professor Ron McCallum AO, Clare Bowditch, John Marsden, Neal Drinnan, and Mary Moody.
There will be sessions on everything from how to find comedy in personal stories to dissecting the findings of the recent banking royal commission. Children aren't left out either, with a new stream this year featuring special author events, including Aunty Fay Muir and Sue Lawson, the co-authors of Nganga: A Dictionary of Aboriginal and Torres Strait Islander Words and Phrases, providing an entry-level introduction to First Nations languages.
'We have a lot of panels around anthologies as well,' says Smith. 'with Growing Up Queer in Australia, we have editor Benjamin Law and two of his contributors coming.'
'We also have a panel for We Are Here, about homelessness and the importance of having a place to call your own,' says Smith. 'That's a really important and relevant one for libraries.'
If all of this sounds like a lot to take in, Smith has good news. 'We have a new ticketing structure where for the first time we have a festival pass. It's a way of seeing a little bit of everything, you can curate your own program and have a look at a lot of different subjects.'
Running at the Geelong Library & Heritage Centre on 15-17 November, tickets for Word For Word National Non-Fiction Festival are on sale now.