The artistry, rigor, and dedication of the next generation of Australian theatremakers will soon be displayed for all to see in a series of new productions being staged by the National Institute of Dramatic Art (NIDA).

Four productions, each drawing on the skills of the current student cohort from across a range of NIDA courses, are being staged with each production able to be viewed as part of NIDA's 2022 Open Day on Saturday 18 June.
'There are final year students from the BFA courses in acting, design, costume, props and objects, technical theatre and stage management, and scenic construction and technologies,' explained Artistic Director in Residence David Berthold.

'There will probably be around 130 students involved in total, including those from first and second years and students from the MFA in Directing working as assistant directors. But all four productions are led by professional directors,' he told ArtsHub.
On Open Day, potential NIDA students can participate in person but will also be able to access course information via virtual information sessions, and in the same way one of the four productions will be live-streamed, making it available to audiences across Australia.

'Our version of Picnic at Hanging Rock is also part of a vast regional program called NIDA Connect, which is supported by the Australian Government through RISE,' Berthold explained.
'Picnic will be shown in regional and rural areas in six states and territories, in communities and in schools.' Ensuring access to the production is part of NIDA's commitment to the regions, Berthold explained.

'We already have workshops all around the country, but through NIDA Connect we wanted a way of embedding ourselves in regional communities much more long-term. In this one aspect of NIDA Connect, the live stream of Picnic at Hanging Rock will be complemented by workshops in schools and communities,' he said.

Berthold himself is directing one of the upcoming productions: the musical Falsettos, which had a Broadway revival in 2016. He described it as a 'good fit for the times and for students' learning … it's about how you build queer families, how men grow up or don't grow up, and all of the complexities involved in that. It also has an incredibly complex and almost subversive score and lyrics. And it's great to have music director Michael Tyack and choreographer Kelley Abbey with us, both among the nation's best.'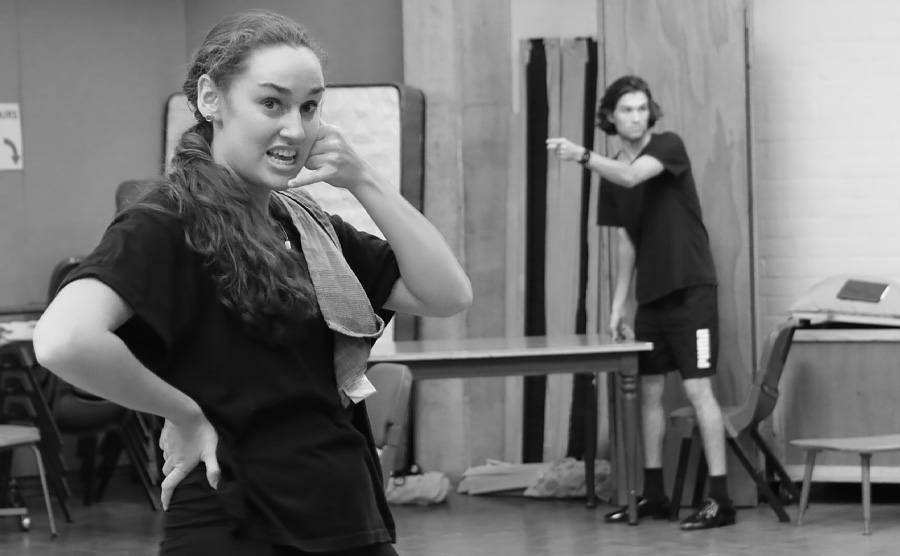 Berthold is adamant that productions staged for NIDA's Open Day shouldn't just be good – they should also speak to contemporary trends and concerns.
'How I Learned to Drive is another contemporary classic of the American theatre that's actually on Broadway at the moment. Its themes of grooming and sexual abuse are very current of course – just ask Grace Tame. And it's great that we have Tasnim Hossain directing."'
Anton Chekhov's The Seagull sits alongside Picnic at Hanging Rock in the season, and each features innovative approaches to the staging and script.
'Joan Lindsay's novel Picnic at Hanging Rock is embedded in the Australian imagination, and in Tom Wright's theatre adaptation the story is told and interrogated by five school girls who unpack it as myth and its relationship to colonialism. Director Claudia Osborne has shaped a sharp and scary production.' Berthold said.
'The Seagull is a version of Chekhov from director Ben Schostakowski that plays with narrative form and utilises the exciting form of live cinema. This is part of our growing interest in digital forms of storytelling.'
All four productions will be staged during NIDA's Open Day on 18 June.
In addition to viewing the cumulative result of NIDA training in the performances, which showcase the collective talents of students from all creative streams, prospective students at Open Day can learn more about the institution's short courses, degrees and scholarship programs, as well as attend a free workshop by industry specialists and tour the NIDA campus.
Register for NIDA's Open Day and attend productions of Falsetto, How I Learned to Drive, The Seagull and Picnic at Hanging Rock.
Check out the NIDA June Production Season 2022.