Rediscovering delights on our own doorstep and the richness of local culture has been one of the great joys of pandemic life. It turns out you don't have to board a long-haul flight in order to have a rich and rewarding cultural fix; you can travel locally instead.
Bendigo, located on Dja Dja Wurrung and Taungurung Country some 153km north of Melbourne, has become renowned for its rich mix of year-round cultural events, including a writers' festival, live music of every description, and a world class gallery. Simultaneously, its rich history and heritage – including 60,000 years of First Nations culture and the wealth generated during the Gold Rush – are reflected in its architecture and illuminations, and celebrated by local artists.
Initiated by the City of Greater Bendigo Council, this focus on cultural tourism has resulted in a carefully curated array of complimentary events and activities occurring year-round.
'Bendigo today is a leading cultural destination, and developing that has been a deliberate strategy,' explains Tourism Marking Manager Glenn Harvey.
'We're an attractive destination year-round, and with autumn coming up in particular, there's a vast variety of events and experiences people can get involved in, many of which you won't get anywhere else in Australia.'
One such event, the latest in a string of exclusive exhibitions at Bendigo Art Gallery, is Elvis: Direct from Graceland (running 19 March – 17 July 2022). Reflecting Elvis's unique and influential personal style and his impact on popular culture, the exhibition features a wide range of costumes and clothes, vintage memorabilia and other unique items from Graceland, the museum located in Presley's former Tennessee home.
As Bendigo Art Gallery Director Jessica Bridgfoot explains, 'The show is coming directly from Graceland and our team have been working closely with the archivists there. We've been granted what appears to be unprecedented access to the archives, which is wildly exciting.'
From Elvis and Priscilla's wedding outfits and dazzling Vegas jumpsuits to more intimate items, such as a box of crayons Elvis owned when he was in first grade, Elvis: Direct from Graceland promises to fascinate and delight. And as Glenn Harvey explains, 'If you're a fan of Elvis it's either here or Graceland to see these items – over 300 pieces will be on show.'
While Elvis's music is loved by some, traditions of a different sort are celebrated at the Bendigo Chamber Music Festival (2-6 February), performed by the stars of Australian chamber music within some of Bendigo's most beautiful heritage buildings.
'The Sacred Heart Cathedral of Bendigo is a magnificent gothic cathedral – you can't miss it when you come to the centre of Bendigo – and it will be hosting the Bendigo Chamber Choir this year. A lot of other estival performances are at the The Capital Theatre and the Ulumbarra Theatre, a thousand-seat theatre converted from the old Sandhurst Gaol, which was originally built in the late 1800s. That's a unique venue in itself and then you've have these amazing performers in it as well,' said Harvey.
Bendigo's ancient past is acknowledged nightly by a recent addition to the city's cultural calendar, the Djarra Lights. Featuring projections and illuminations coupled with augmented reality along the Bendigo Creek, the work by artists Troy Firebrace and Drew Berick pays tribute to the Dja Dja Wurrung people by exploring the six seasons experienced on local Djandak (Country).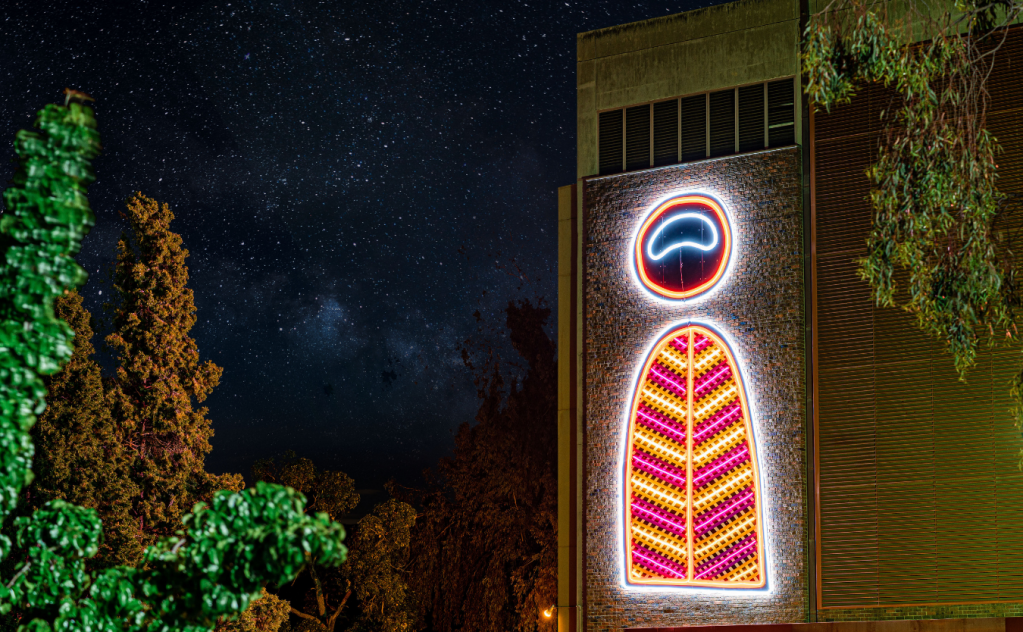 More recent history is the focus of the Lost Trades Fair (19-20 March), at which traditional crafts are showcased. A celebration of the handmade and skills earned over decades, the Fair has a particular focus on sustainability and durability instead of items that are mass-produced and disposable, and features more than 150 artisans, markers and craftspeople every year.
Tradition is also a mark of the Bendigo Easter Fair (15-18 April), which this year celebrates its 150th anniversary. 'The Fair is Australia's oldest-running community festival, and will run over the four days of Easter,' Harvey explains.
'It's a fantastic event, particularly for families. There's lots of low cost or free events over that weekend, and of course everyone comes to see the world's longest processional dragon, Dai Gum Loong.'
At 125m long and boasting more than 7,000 handmade scales, Dai Gum Loong is Bendigo's third processional dragon, a history that dates back to the Gold Rush. 'A few years ago they retired Sun Loong [our second dragon] and Dai Gum Loong has only been out on the streets once, when he took over the role. He's still a very new dragon and a lot of people will be excited to see him out on the streets for the Easter Fair.'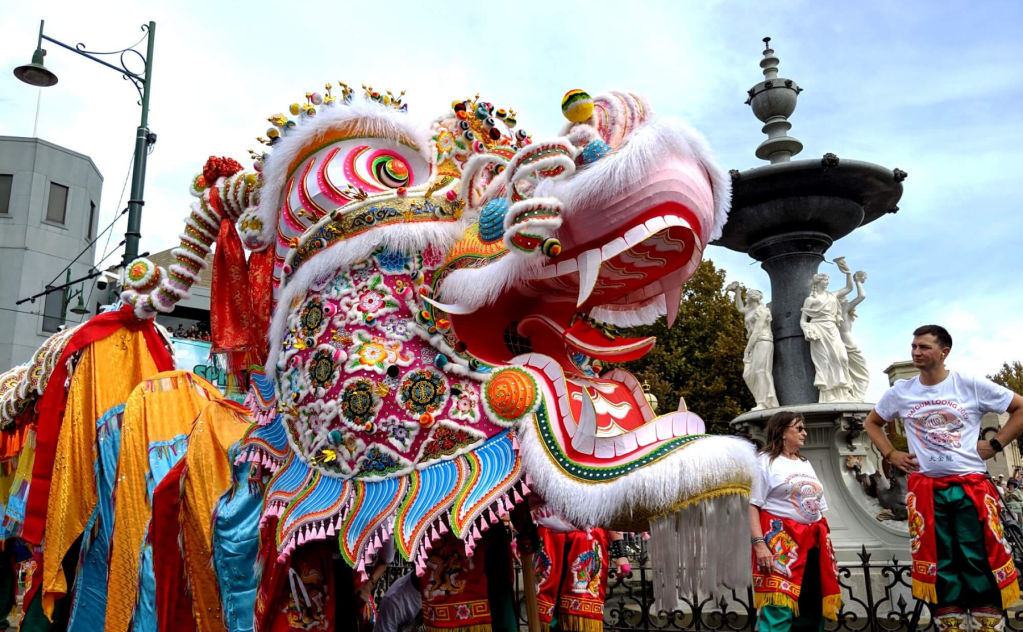 While history and tradition play a key role in shaping Bendigo's culture, the city is equally focused on the contemporary.
Established in 2001, Bendigo Writers Festival (12-15 May) keeps its fingers on the pulse of literature and ideas, with national and international guests joining local authors in robust discussion and debate. The changing demographics of regional life are reflected in the annual Bendigo Pride Festival (18 March – 3 April), which highlights Bendigo's LGBTIQA+ communities, while the exhibition Da Vinci's Machines (22 February – until June) acknowledges the important role played by science and technology in our daily lives.
'The Discovery, Science & Technology Centre Bendigo are hosting this exhibition, which features recreations of Da Vinci's machines – and some of his paintings – by the acclaimed artisans of Florence, Italy. It's very hands on, it's very educational, but it's also a lot of fun,' Harvey said.
The collaboration between art and science which Da Vinci's Machines represents encapsulates Bendigo's attitude and its forward-thinking approach.
'Particularly after the last couple of challenging years, I think collaborating and working together to attempt solutions are going to be the way that we all move forward for the future,' said Harvey.
A focus on the local is also important, he added. 'You will see that many of these exhibitions and events in the coming months have really got Bendigo's stamp on them in some way'.'
In 2019, Bendigo was recognised as Australia's first UNESCO City of Gastronomy, making the regions foods and beverage offerings yet another local attraction.
'We're very fortunate that a long time ago, Bendigo was set up so that it's a very walkable city and so easy to get around. So you can come to all these festivals but you can also try some amazing food and beverage options from the region while you here, and soak up the sense of community at the same time – it's all really complimentary,' Harvey concluded.
Key dates for your diary:
Djarra Lights (ongoing)
Bendigo Chamber Music Festival, 2-6 February
Da Vinci's Machines, Discovery, Science & Technology Centre Bendigo, 22 February – 1 June
Elvis: Direct from Graceland, Bendigo Art Gallery, 19 March – 17 July
Lost Trades Fair, 19-20 March
Bendigo Pride Festival, 18 March – 3 April
Bendigo Writers Festival, 12-15 May
150th Bendigo Easter Fair, 15-18 April
Visit Bendigo Tourism to learn more.