So – now what?
Big political upheaval can mean even bigger uncertainty for the creative community. And while no official deal has been struck and the special votes are still being counted – we know the next New Zealand government will be made up of, at least, National and ACT.
There has been plenty of emotional takes, name-calling and mud-slinging going on throughout social media since the election on Saturday 21 October (and let's face it, before and during as well) as emotions run high.
But it's time to get the pulse of the creative community through The Big Idea's Arts Voices series.
We approached creative thought leaders from a diverse range of backgrounds to get their views, asking them all the same question.
What does a National/ACT government mean for the creative community and what do you think should be their arts, culture and heritage priority?
These are their responses.
Elise Sterback – Embodied Researcher/PhD candidate (Waipapa Taumata Rau | University of Auckland), Trustee (Te Taumata Toi-a-Iwi)
Gosh – am I excited for the opportunities that this new government will offer arts, culture and creativity? No.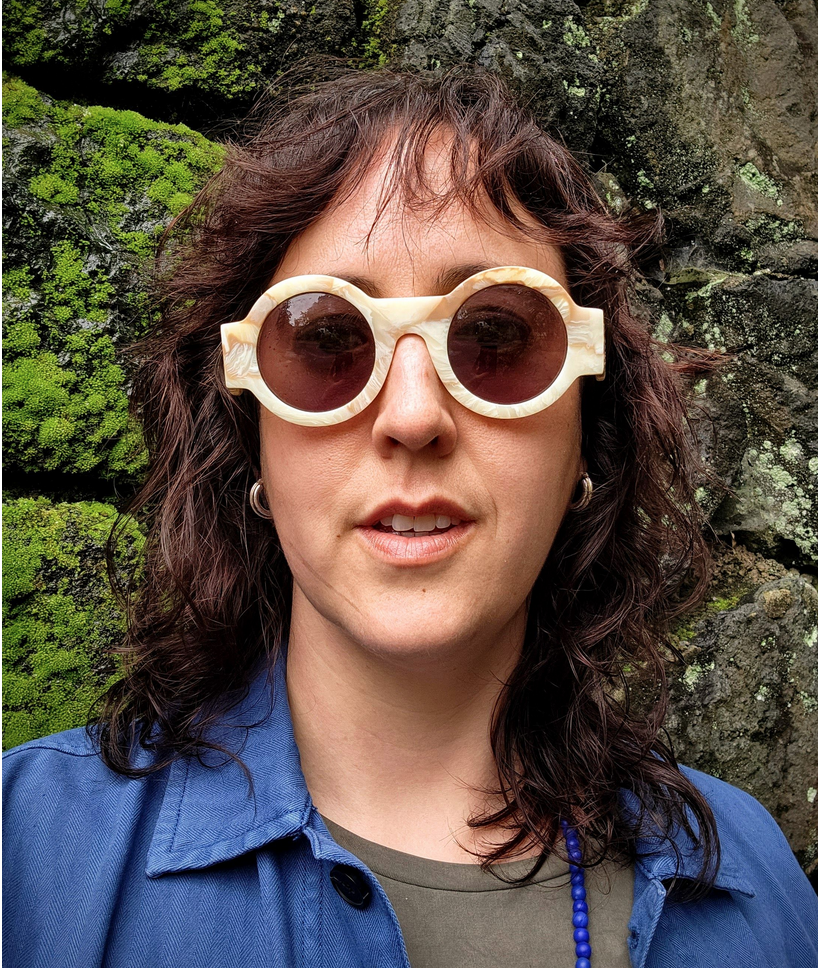 But you know what – this is absolutely a chance to further strengthen the collective voice of our arts ecology. We all know creativity loves a limitation and something tells me we're about to experience even more of them.
The difference between now and the creative starvation of the Key decade is that we are organised. There has been a massive wave of connecting up, research and strategic and systemic thinking across our arts community and we are in a better position than we have ever been to make our worth known.
I think we let Labour off too lightly because we were under the impression that they had our back, when – in reality – very little changed to support the long-term resiliency of artists in Aotearoa.
Not this time.
It's time to harness our full might as activists, storytellers and agents of transformation to redesign and take ownership of the structures that shape arts practice.
If [Christopher] Luxon, [David] Seymour and [Winston] Peters want to get on board and show they're more than just squares in suits, they can empower Manatū Taonga to engage with our community in developing the first arts, culture and creativity strategy NZ has ever had (which, for example, could involve spreading access to creativity all across the motu through regional arts hubs and whare toi). Wouldn't that vex Helen and Jacinda? Maybe it would even distract the nation from the gutting of welfare, climate progress and Mana Motuhake that is surely about to unfold. Perhaps we can use our creative activism towards those causes too?
Ngahuia Te Awekotuku (Te Arawa, Tūhoe, Ngāpuhi and Waikato) – Emeritus Professor
This loaded coalition demonstrates the majority of the voting public's desire for change – for revision, adjustment and renewal. However, behind that election result is another expression – the surge of Māori sensibility, the rise of an articulate generation of young Indigenous people inspired by the notion of Aotearoa Hou.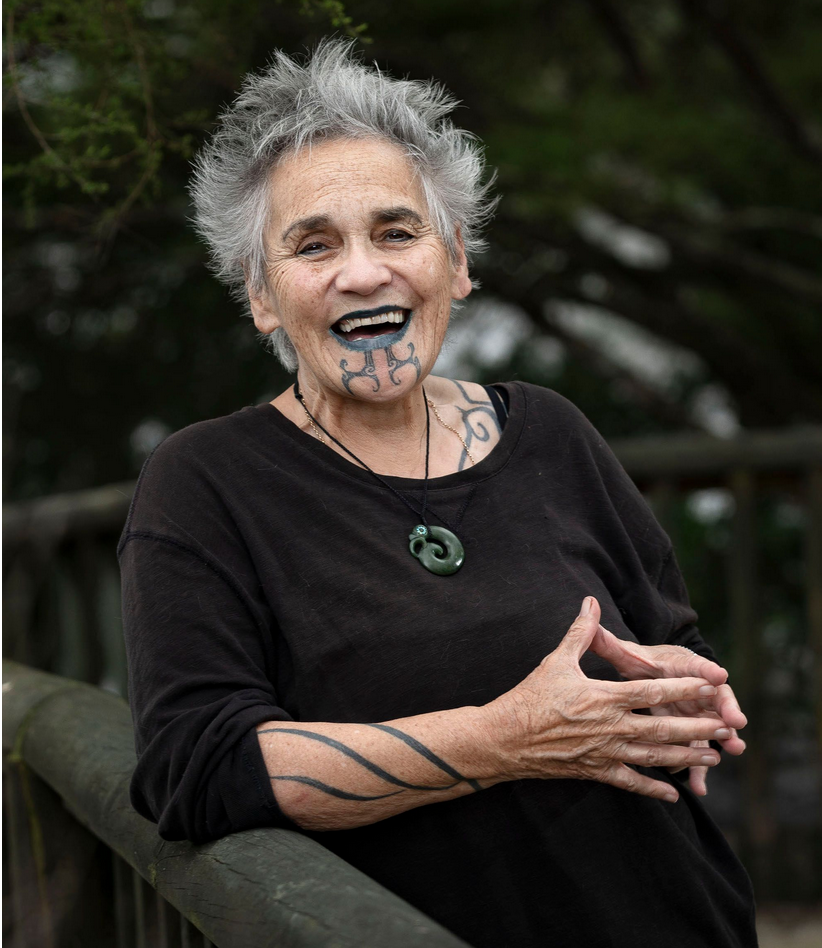 Arts, culture and heritage offer an opportunity for meaningful engagement across such divergent political lines, in the defining and calibrating of our national identity, and its projection to the world. Beyond sport, beyond screen – how do we project ourselves?
For the incoming policymakers – if their intention is to revive and rebuild the nation, then they need to sit with and listen to people across our creative communities. They must engage even at the most humble levels, regionally and locally, outside the grander institutions and the bigger cities.
They need to understand how the nation defines itself.
And they need to invest more funding in public, accessible artworks. How much art of transcendent visual excellence is commissioned for public spaces – hospitals, police stations, schools, courthouses, government buildings in the provinces and the bigger cities?
How extensive is the local storytelling ornamentation of new highways, tunnels, railway systems? In the projected rebuilding of post-cyclone regions, will the healing power of art – through visual installation, theatre, composition and performance – feature in their budgets?
How do we – as Māori, Pasifika, migrant and settler Pākeha – actually see ourselves?
I hope this coalition embraces this meaningful opportunity. I really do. It's early days; no portfolios confirmed yet. Kia kaha tatou.
Courtney Sina Meredith – author, cultural leader
I am scared for what this government may mean for Indigenous people – there's no guarantee we will have even one Pacific person in government.
Thankfully the artist finds the light regardless – because they are the light, and BIPoC (Black, Indigenous, and People of Colour) creatives especially carry generations of fortitude from ancestors who struggled through far worse; for this reservoir of strength we are exceedingly blessed.
I am expecting to see a lot of lateral thinking and diversifying over the next few years – arts organisations that forge strong partnerships across sectors likely will, in my crystal ball, fare best.
If I were still at the helm of an arts organisation, I would be strategically attuning my vision with a wide-toothed comb right about now. This doesn't mean that anybody need change their plans or sell their soul – but under this government, we will need to be smarter about the language we use to communicate who we are as an industry and how we navigate change; not just for safe passage – but on our way to abundance.
Jane Yonge – theatre director and creative catalyst, Te Taumata Toi-a-Iwi
The incoming government is likely to be made up of at least two parties – neither of which has made arts, culture and creativity a priority in pre-election messaging and policy statements. This suggests that they don't see the current and potential value of the sector.
This presents a huge challenge for the creative community and will see us engage with the new government so that it is clear on the value of arts, culture and creativity, the current state of the sector, and what is needed to sustain and shape it for the future.
And this challenge means that now more than ever there is a need for collective action, so Te Taumata will be working with RANA (Regional Arts Network Aotearoa) to continue the mahi of Arts Action Now.
We hope the next Minister for Arts, Culture and Heritage will be prepared to be a real champion for this portfolio. We've seen across the ditch the efficacy of this kind of leadership, with Minister Tony Burke getting Australia's National Cultural Policy – Revive: a place for every story, a story for every place – across the line, thereby injecting an extra $286 million for the sector.
Our primary advice to the incoming Minister will be to give priority to working with the sector to develop an Aotearoa arts, culture and creative strategy with a corresponding investment strategy, including Māori-led investment and investment in the regions.
We'd also like to see the Minister advocate for the wider value of the creative sector. Arts, culture and heritage don't only exist within Manatū Taonga – there is so much room for creativity to help grow, support and innovate across multiple Ministries.
Kim Morton – Director, Ōtautahi Creative Spaces
The absence of an arts policy from National and ACT in the lead-up to the election – and the scant evidence of the parties' understanding or insight into our sector – gives us an idea of how arts, culture and creativity will be prioritised. And it means we need to get to work to change this – articulating the value to our communities, the challenges our sector faces and what's needed to overcome those challenges.
Two areas are at the top of our list: a more equitable funding system for arts culture and creativity, and support for community well-being through the arts. The National/ACT government agenda will make many people's lives a whole lot harder, and pressure on people working in the arts sector will ramp up in the years ahead.
Let's make some noise – get in front of the new MPs now, both in our regions and in portfolios where arts culture and creativity make an impact that largely flies under the radar: health, social development, corrections and education, to name a few.
In our case, we'll be telling them about the unique role artists play in addressing gnarly health problems, offering an alternative to our swamped mental health system.
When things feel really tough, we'll keep our sights set beyond this government and this election cycle, on a distant horizon where arts culture and creativity are seen as a public good, and essential to thriving communities.
There's always hope! I'm buoyed by the success of Te Pāti Māori and the Green Party, which deeply understand the power of arts, culture and creativity and Ngā Toi Māori. Arts Action Now has kicked off work to create a national arts strategy – the time for collective action is now.
Roger Horrocks – Emeritus Professor, University of Auckland
The key question is who National will choose as the new Minister of Arts, Culture and Heritage.
Hopefully, that person will not also be loaded down with a number of other portfolios, as happened with Carmel Sepuloni. National has had the occasional MP with a genuine interest in the arts, such as Chris Finlayson.
There have been many recent public controversies over Creative NZ (CNZ) and Ministry for Culture and Heritage (MCH) decisions, and artists are also critical of the time-consuming and bureaucratic application processes. I think the arts community would welcome a decision to review them. But such a review needs to be done properly and not be simply an excuse to downsize their budgets.
We are unlikely to see any big, positive initiatives – like those Australia recently introduced – but even small changes can make a difference.
As an example of the good work that an Arts Minister can do, I think of how Judith Tizard created the very successful PACE scheme in 2001 to assist artists on the benefit.
There are plenty of other good ideas around, such as how our tax system could be more supportive of the arts, or guaranteed incomes for artists (as in Ireland), or the strategies promoted by the NZ Society of Authors, among others.
Both National and ACT have expressed their interest in education, and change in that area should be a top priority. Arts education is vital to maintaining a smart, innovative, creative culture, yet over recent decades it has been seriously run down at all levels.
Ruth Buchanan (Pākehā, Te Atiawa, Taranaki) – artist and Kaitohu Director, Artspace Aotearoa
Given the global terrain in which our Election Day took place, I think what we can all take away from this is the urgent need for deeper and more fulsome coalition within our sector and between our sectors.
All of us have the right to experience the mana of being recognised for the types of labour we carry out, and indeed that within all types of labour, both politics and imagination play out.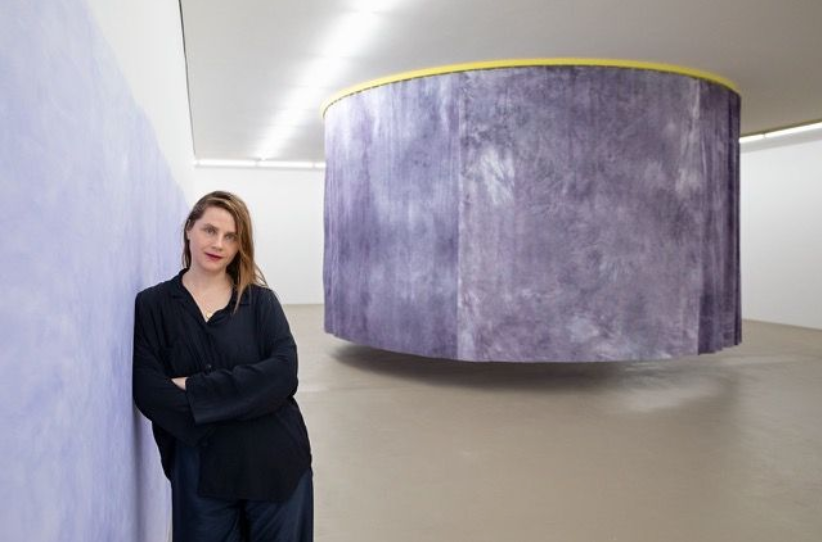 I invite us to all consider ourselves as doing advocacy work, expanding our understanding of where and how this happens, and also encourage the cultural community to act together with others who see the need to harness the full potential held in the invitation of Te Tiriti, who have very real concerns about labour precarity, and who value textured and lively debate.
To the parties engaged in forming coalition on a governmental level, I invite them to think with ardent curiosity about what a nuanced and flourishing set of strategies could be that act into the co-dependencies of social, economical, political and cultural well-being.
Meg Williams – Chair, Toi o Taraika Arts Wellington
A change in government means that the creative community will need to continue to communicate, educate and advocate actively with the governing coalition and opposition parties – and support each other through more uncertainty.
While we await the outcome of the negotiations, it's a good time to find out who our local Members of Parliament are and make connections with them to ensure they understand the value of arts, creativity, culture and ngā toi Māori for Aotearoa – and to share your ideas to see New Zealanders benefit from a stable and thriving creative ecosystem.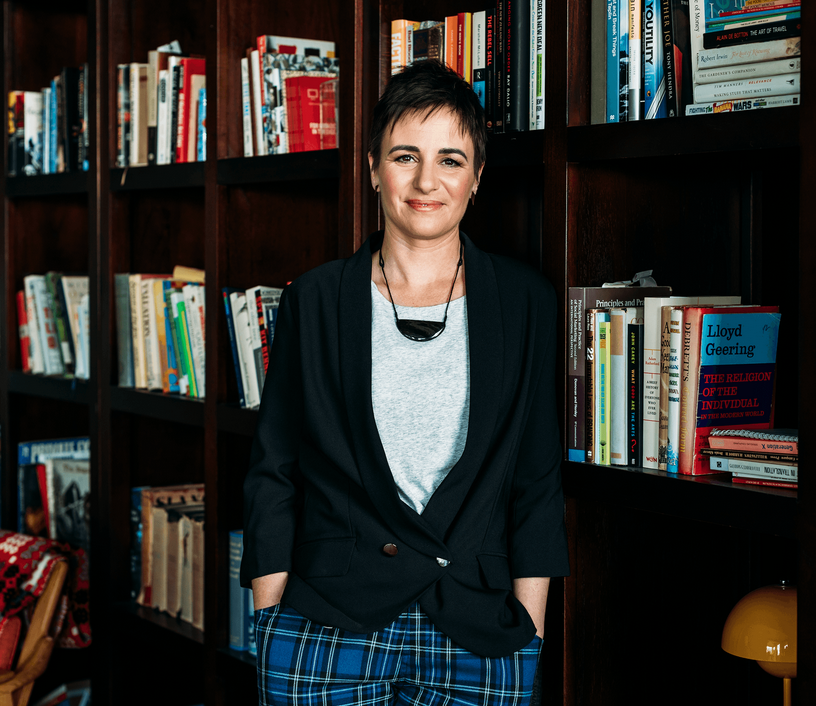 If you don't want to approach an MP yourself, you can connect with a local advocacy group (RANA network is one option, DAMN another) – they will likely be doing this and putting together some information for the incoming government and Ministers once that is all confirmed.
Whatever the final election count results, some of the most useful numbers for us to know now is from this 2020 government research on arts, creativity, culture and ngā toi Māori, which told us that 60% of New Zealanders support public funding, 66% agree that these things play a vital role in the future of where they live and 72% agree the arts should reflect New Zealand's cultural diversity. And from this study, we know that 96% of New Zealanders are in the market for (and interested in experiencing) arts, culture, creativity and ngā toi Māori.
This is powerful data because it means the creative community has a strong majority of public support for the work of artists and the creative community, and for government investment.
I think the incoming Minister's first priorities should be to build relationships broadly across the diversity of the creative community, listen to what they are hearing, and make a commitment to go out and experience arts, creativity, culture and ngā toi Māori as much as they can.
Dr Jeremy Mayall – Creative Waikato CEO and composer
While it can be tempting to speculate what a new National-led government might mean for the creative ecosystem, it seems more productive to share a vision for what it could be with any government.
We strongly suggest that the ideal future for the community exists in a long-term cross-government approach for arts, culture, creativity and ngā toi Māori that will benefit the country and the people. For Creative Waikato, we are calling for the incoming government to prioritise and invest in the creative ecosystem as part of a vision for bringing communities back together.
There is vast evidence to support the measurable benefits that investment in the creative ecosystem will have more broadly for things like education, business and community connection.
The priority approach should be to build upon strengths to enable vibrant and diverse arts, culture and creativity that is supported through local community activity and develops into sustainable creative careers. It should see arts and creativity integrated into all components of education as a driver of positive change. It should include a commitment to strengthening regional activation and capability building for the wider arts, culture, creativity and ngā toi Māori sectors. It would ideally increase baseline investment and support ongoing regional accessibility.
Ultimately, we would like to see all New Zealanders have the ability and opportunity to access creativity in their communities every day. We hope that the incoming government will work proactively with the sector to support people throughout New Zealand to flourish.
Paula Browning – Chair, WeCreate
Ahead of the election, WeCreate published a document with an "ask" for a Minister for the Creative and Cultural Economy.
Our genesis as an organisation was to be a voice for the economic value of Aotearoa New Zealand's creative economy and our advocacy is still very focused on this, while acknowledging and supporting the fact that arts and culture is where creative talent grows.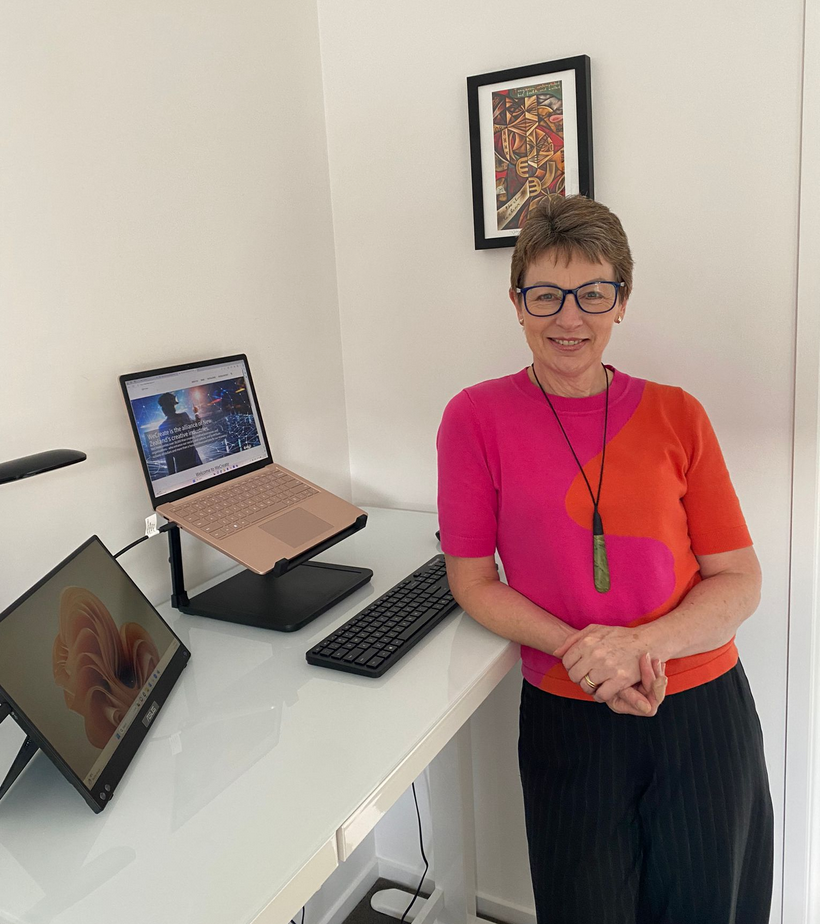 A few weeks ago, National announced its intention to have a Minister for Technology, which we saw as a positive signal that they're looking to the future. The innovation and productivity inherent in the creative sector – especially via its digital products and services – also has a role to playing in helping to diversify our economy, including what we export and where we export it to. This means trade policy that is fit for purpose in the digital age will need to be high on the new government's agenda.
Regulation that supports economic growth for creators and creative businesses, including finalising the Copyright Act Review and addressing the impact of Artificial Intelligence, are areas where we're keen to work with the new government. Licensing solutions that generate income for creators will be an important outcome.
We'd also expect to see a National/ACT government prioritising business and employment. In order to grow this in our sector, creative education in schools must be embedded in the school system, along with post-school skills and training opportunities that keep up with and respond to the rapid pace of creative technology development.
Judy Darragh ONZM – Artist Advocate, Educator, Arts Makers Aotearoa
I'm really concerned about the lack of any policies around arts and culture from National and ACT. If you do some research into their policies there is not much there; it means we are not on their radar.
It is more important than ever to form a National Arts Strategy for Aotearoa. Post COVID, Australia published a five-year plan to revive their arts; we are behind with this thinking. There is a strong will to form an arts policy across the motu, so as a community we can develop this ourselves and present it to the government.
Arts Action Now is an advocacy body and has started this process.
Steph Walker – WORD Christchurch Executive Director
The days of arts funding being better at any particular point on the political spectrum were a long time ago.
Increases to arts funding have been rare since Helen Clark was Prime Minister over 20 years ago. With this in mind, I'm hopeful that a National-led government will see the value of sustaining and growing our arts, culture, creativity and ngā toi Māori sectors, so that our communities thrive.
These are the sectors that kept our spirits high through COVID, they continue to sustain us through hard times and it's often these vital sectors that are first on the chopping block.
The thing is, there isn't anything left to chop off. All the fat has gone.
I want to see our communities, our sector valued – and valued beyond lip service. We want to be treated as professionals worthy of international export, of engaging in soft diplomacy and of increasing our country's well-being, with opportunities for grassroots participation to grow our talent and develop pathways. We'd like to be treated as seriously as other sectors, with further opportunities for cross-ministry initiatives because we know that our sector benefits so many parts of society.
Creativity is important, it's for everyone and it's for every day. At the very, very least – I'd like to see an inflationary increase to all arts, culture and creative funding across all funding avenues. I've tried to imagine a world where artists and creators go on strike for a 7% increase in funding.
It seems impossible because arts, culture, creativity and ngā toi Māori are so embedded in our everyday lives.
Simone Anderson – Founding Director, The Incubator Creative Hub Tauranga
Let's manifest some progressive action where National will prioritise finding the bandwidth to design an ambitious strategy that maps and implements a creative future.
A strategy with wholehearted commitment and informed by the needs and appetite of the people across the entire country. A strategy that reflects the strong characteristics of the sector – innovative, courageous, agile, progressive and committed.

If the National Party aligns with ACT's desire to see arts funding invested more diversely for all inclusively, and making the commitment to see the funds dispersed more equitably to the regions, to demographics that historically have been underrepresented and with fewer bureaucratic roadblocks – then we can be optimistic of some great change to our entire ecosystem.

Arts, culture and creativity are essential nutrients to which every New Zealander should have access and we urge National to support ACT's desire to improve arts in education. This is a critical priority. Get arts and creativity back in our schools, Kura and communities where it nourishes us all from day one onwards. It's crucial for not only skill development, but for the wellness of our people.
Hit the ground running to catch up and dissipate the current crises. Implementing some concrete "catch-up" measures now.
Close the gap by moving away from the outdated funding criteria favouring of "excellence" and elitist arts, over fair and equitable investment into of grassroots arts where there is tangible value.
Yes, season the entire pie, not just one slice of it, please!
Graeme R Bennett – executive producer/creative entrepreneur
A National/ACT Government's impact on the creative community remains uncertain but if their arts policy diverges too far from the norm, it will undoubtedly face universal disapproval.
As artists, we must advocate for policies that support our vision for an independent, self-sufficient creative future – free from political constraints.
Our national identity and a national arts policy are intertwined with Te Tiriti o te Waitangi. So, any threat of a referendum concerning the treaty undermines the cohesion of arts policy.
Furthermore, the current arts delivery model has failed to ensure fair pay and job security. National/ACT have shown no initiative to address these issues.
The fate of CNZ's funding initiatives is also uncertain under Nat/ACT. They might reshape it to align with their "we are one" philosophy, potentially overlooking the needs of a diverse and creative community.
It's doubtful that Nat/ACT will allocate new funds for arts, culture and heritage, let alone provide an artists' wage, suitable housing, maker spaces or venues. They may be more inclined to support a commercial venture to unlock investment capital for arts infrastructure, although this too remains uncertain/unlikely.
Ultimately, the creative community's future hinges on our capacity and ability to articulate and advocate for our priorities.
To ensure a thriving creative ecosystem, we must press for the adequate funding and development of arts infrastructure. We must press for the recognition of the arts' invaluable role in cultural enrichment, community engagement and economic growth.
Or maybe we just press for independence … and do it ourselves!?
Teremoana Rapley – Matriarchitect, The Hefty Agency
I think the overall impact of this government means witnessing and experiencing the undoing of human-centric logic eight-plus years in the making within central government agencies that have also collaborated with a wide range of partners to serve our people, differently than before.
This loss will impact all social cohesion efforts, initiatives and programming – whether sustainable housing, employment, business or environmental.
Specifically within the creative sector – over the past six years, I have observed the real-time traction gained towards those levers of influence who needed to know why and how critical the creative arts sector is to society's health and well-being.
In turn, this would require an expansion of the sector's current cultural and economic value proposition, while focusing on self-sustainable infrastructures.
We could look at these consequential challenges as an opportunity for those creatives who have gained an insight into what a political movement of like-minded peoples look like – and those who are already in those lever-influencing spaces to continue to hold the door open for others to come through; we need them to open the door, and hold it open.
The above does not rely on government per se – but the people who are public servants to continue to serve the people, by staying close, listening and continue the shifting of power back into the hands of the people they serve.
You see, if we rely on government only to deliver what we think we need while also knowing the system is broken – that acknowledgement alone should permit an alternative approach to "how" we are doing "things".
Imagine purposeful, interconnected behaviour with shared human-centric value propositions, partnerships and collaborations as our norm, and together.
I think government's priority for the arts, culture and heritage sector should be to – let others who are doing or have done the work be held in a safe space, in order to demonstrate their understanding of the interconnected ecosystem for government's ears to see, their eyes to hear and their hearts to understand with deep comprehension and meaning how best to serve the people of Aotearoa to live a decent life – simple really.
Professor Peter O'Connor – Director, Centre for Arts and Social Transformation, Waipapa Taumata Rau​ University of Auckland
I remember my real excitement six years ago when a Labour-led government saw the Prime Minister, Deputy Prime Minister and Minister of Finance and Minister of Social Development share the Arts portfolio. Many of us in the arts community felt the same way.
I attended a WeCreate symposium within weeks of the election, which drew artists and arts groups together to dream of what might be. It was an exciting day and the new PM spoke passionately and with knowledge about the role and possibilities of the arts.
I, and many others that day, hoped.
Over the coming years, the rhetoric never matched the action, and the promise of real and meaningful commitment to the arts was frittered away.
Disappointment and frustration replaced a sense of optimism. COVID hit the arts really hard and as horse racing was resurrected, the arts languished. The ultimate endpoint was that, by 2023, Labour had no arts policy, no plans for the future and was unwilling even to commit to a national strategy for moving forward.
It is hard to know what the new government's plans for the arts are. None of the potential coalition partners have any policy for – or seemingly any interest in – the arts, culture and heritage.
When the group I was part of met with Simon O'Connor, the then National Party spokesperson for the Arts (who didn't make it back to parliament), about his party's arts policies, we asked if maybe it was worth talking to Christopher Luxon. He scoffed and said, 'I don't think so; he's not interested in the arts.'
So, I imagine with the possible appointment of Paul Goldsmith as Minister for the Arts, a return to what Maggie Barry wrote of her time in that role: 'So I'll go to the orchestra or the ballet. I always talk to the sponsors. I'll do a little speech… Part of my role as Minister for the Arts is to be the chief cheerleader.'
My fear is that the sector that generates NZ$15 billion in GDP (more than agriculture), employs over 115,000 people and accounts for nearly 6% of New Zealand businesses will continue to be treated as an unimportant frippery, something government cheers on from the side.
The new government will continue to talk about funding the arts instead of recognising that it's about investing in the most vital and energy-giving sector of our economy. The funding models will continue to rely on the vagaries of gambling income rather than from central funds, and the well-established cultural icons of the past will continue to get money in a system that is designed to reduce artists to squabbling over ever-diminishing resources.
The long-held dream that the arts may inform housing, tourism, prison and education policy will not materialise. The World Health Organisation's increasing interest in the physical, social and emotional health benefits of the arts will continue to be ignored. As the word "well-being" disappears from the political landscape, the possibilities of the arts in building a kinder, gentler more democratic country is something we now will only get to look back on.
If there remains hope for the sector – it is in the passion, skills, drive and willingness to persevere of our incredible arts community. Not only will we survive the years ahead, but artists will find ways – as they have always done – to thrive through their ingenuity, their willingness and ability to adapt, to reach out to others and help.
There is still reason to hope.
This article by the Big Idea Editor was first published by The Big Idea NZ. Read the original article.