With Prime Minister Jacinda Ardern's announced resignation, it behoves us to consider her contributions to the arts and creativity as Minister for the Arts, Culture and Heritage.
Normally, when the PM takes on the Arts, Culture and Heritage portfolio – as Helen Clark did in 1999 – it usually signals that the arts are going to be treated as a serious concern and receive proper policy consideration.
Clark, while tending to be a bit elitist in her priorities, left behind her an enviable legacy for what she did for the culture sector.
Clark's government made cultural investment key to their vision, noting in 2000 that the cultural sector provides NZ$4 billion to New Zealand's annual GDP.
Under Clark, TVNZ was restructured away from privatisation, the TVNZ Charter was created – though sitting at odds with commercial needs, Māori Television was created, a quota for New Zealand music on commercial radio was established, and dozens of new institutions were nurtured into being – the Film Archive, the Film Production Fund, the Music Commission, the Arts Laureate and Christchurch Art Gallery.
There were also significant funding increases in the form of an arts recovery package for institutions such as Te Papa, Creative New Zealand, the New Zealand Symphony Orchestra and New Zealand On Air.
Now of course, it would be grossly unfair not to acknowledge that Ardern had a hell of a lot going on as Prime Minister – the Christchurch Mosque attacks, the eruption of White Island/Whakaari, COVID – so her other roles would quite rightly take a back seat.
That said, Ardern hasn't been hugely active in her arts portfolio.
It's mostly been passive (i.e. turning up), such as giving anodyne speeches, representing New Zealand designers on the world stage, or her appearance at WoW (World of WearableArt Awards).
By and large, though, the big ticket items have been reactions to events rather than any sort of planned out strategy for the arts sector.
The most significant of these interventions was the NZ$175 million package for arts and music COVID recovery.
It would be churlish not to acknowledge this was a huge and much-needed boost for the sector at a difficult time. But given the arts in Aotearoa are always having a difficult time, it does raise the question of what the Government would have done about this if it wasn't dealing with COVID – and it was nothing new, being nearly identical to what Clark had done with a broader focus.
Most of this funding went to administrators. It doesn't seem to me that this would have as much of an impact at the coalface as might, for example, a revival of the Clark era 'artist's wage'. If one is merely going to imitate one's predecessor, that would be a very good thing to recycle.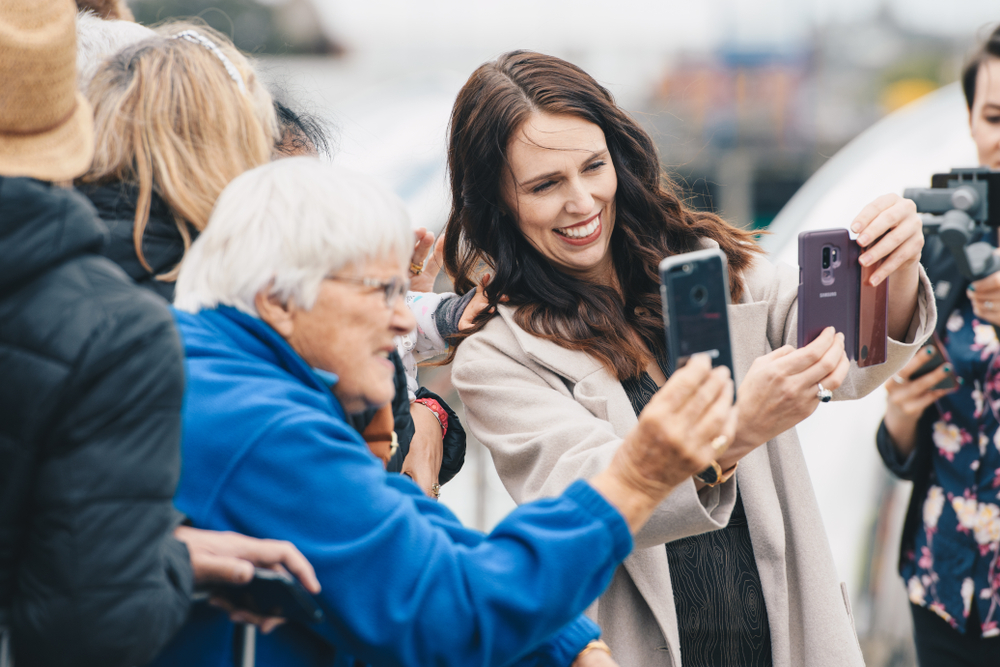 I think we can intuit something of that from Ardern's response to the Creative New Zealand (CNZ) bother around the Sheilah Winn Shakespeare Festival – which was basically to find money in the Education budget because it had become a public hot-button topic.
Ardern jumped into action, second-guessing the decision of an independent Public Crown Entity, because it had become an issue for the electorate, not government policy.
Arguably the more sensible thing to do would have been to stay out of it – unless the Government is going to cough up dosh for every rejected CNZ application (a very long list), correct the massive reduction in CNZ's budget (which is probably the biggest issue) or call for an enquiry into CNZ's efficacy as a public funding agency.
The arts and culture sector deserves a more reliable and comprehensive strategy, not ad hoc responses.
Looking over the available policy documentation, it's all very inoffensive and says the right things, but doesn't really take a stand on anything, and hasn't been updated since October 2019.
Since 2020 the lead Minister for the Arts, Culture and Heritage has been Carmel Sepuloni, but in my opinion, she has been largely invisible for the portfolio.
Actually that's not entirely true – she gave an impassioned speech to the UN in 2020 on the subject of 'Heritage and Cultural Diversity in Crisis' with a focus on Indigenous peoples, to tout that NZ$175 million COVID package.
And this interview in 2022 in which Sepuloni's most significant statements to the topic of creatives' lack of sustainability and shockingly low median wage was to say, 'It is very difficult,' and 'There's lots of angles that we need to come at it from. But I'm certainly committed to that.'
Two policies that have emerged since Sepuloni became lead minister have been an historical ring-fenced NZ$18 million injection into creative spaces for people who otherwise struggle to access mainstream creative activity, which is fantastic, and the Creative Careers initiative to train creatives to be more commercially viable and business-minded.
Now that Sepuloni has been appointed to Deputy PM to incoming PM Chris Hipkins, it's not yet clear whether she will be retaining the Arts, Culture and Heritage portfolio.
But back to Ardern. I wish her well in her future endeavours, but my report card for the arts is a resounding 'meh'. Lacklustre. Means well but could have been more engaged.
By Andrew Wood. This article first appeared in The Big Idea NZ. Read the original article.
It has been slightly amended to align with ArtsHub style guidelines.