In recent years, opera as an artform has been criticised for expensive ticket prices, for the presentation of classic works with misogynist stories and for failing to engage more widely with contemporary and younger audiences. Cinema and television have demonstrated what is possible on our stages technically and dramatically, while stand-and-deliver productions with implausible heroines or heroes are a thing of the past.
Following many cancelled performances due to COVID-19, it is also apparent that embracing new programming at this time is potentially risky, both financially and artistically. 2023 sees our opera companies make a gallant return to normality, while walking a tightrope between the tried and true, and a forward-looking vision designed to challenge audiences.
Predictably, 2023 offers audiences mostly standard operatic productions, in both new and revitalised works. Some were scheduled for 2020 and 2021, but are only now seeing the light of day. And, as audiences are still to return to theatres in greater numbers, ticket sales are imperative. Yet, at the same time, it's heartening to see an emerging vision that bodes well for the future.
It is intriguing to note that we will be seeing not one but two complete Wagner Ring Cycles in 2023. His Der Ring des Nibelungen is the summit of opera presentation, the Everest that any reputable company aspires to conquer. In the recent past Australia has presented two entire and separate Ring Cycles in both Adelaide and Melbourne (the latter by Opera Australia), but never two distinctly different Cycles in the same year in different towns, so this is an important milestone.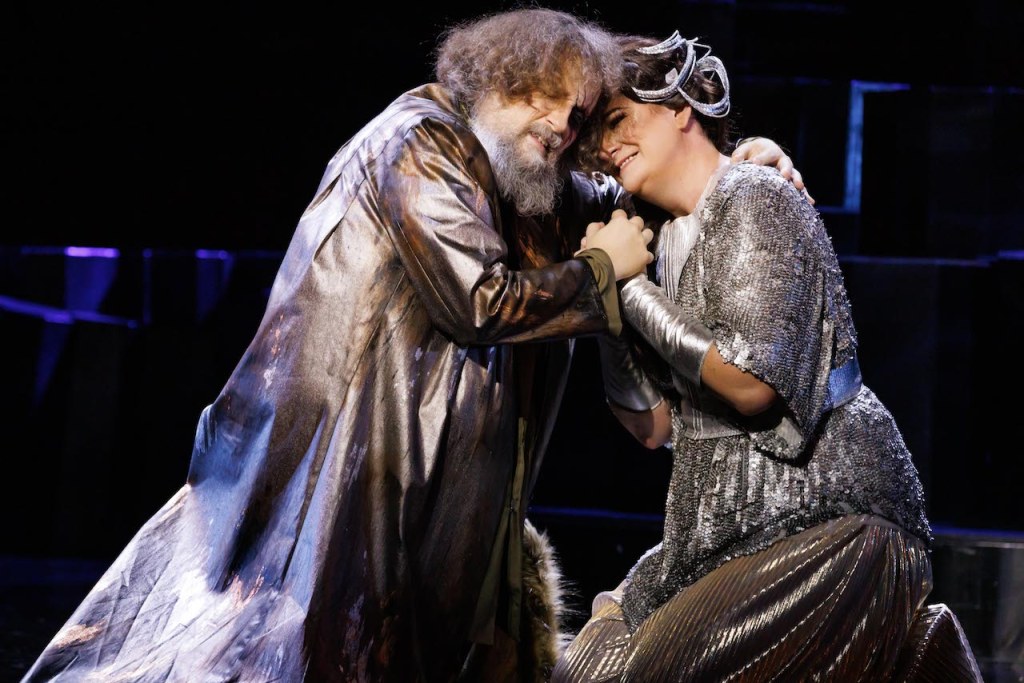 Melbourne Opera, which staged Die Walküre in Melbourne last year, is now staging three full Cycles in Bendigo, regional Victoria, in March and April. Directed by Suzanne Chaundy with musical direction by Anthony Negus and David Kram, the Ring Cycles offer an all-Australian cast including Warwick Fyfe as Wotan, Simon Meadows as Alberich, Bradley Daley as Siegfried and Lee Abrahmsen as Sieglinde. It is a terrific achievement for the company.
Opera Australia will finally present its twice-delayed production of the Ring for three Cycles in Brisbane in December. Director and designer, Chen Shi-Zheng, stages his much anticipated digitally-designed and futuristic production, conducted by Philippe Auguin. It will star a mix of Australian and international singers with Daniel Sumegi as Wotan, Lise Lindstrom as Brünnhilde and Stefan Vinke as Siegfried, among others.
Additionally, Simone Young, the new Chief Conductor of the Sydney Symphony Orchestra (SSO), is presenting concert performances of Das Rheingold in November, the first year of her planned concert Ring Cycle with illustrious international guest singers that include Wolfgang Koch and Falk Struckmann.
Opera Australia (OA)
Lyndon Terracini's final season as Artistic Director of OA offers a pretty safe mainstream program in Sydney with no new commissions, contemporary opera or First Nations work. Revivals of La Bohème and Rigoletto start the year. David McVicar's 2014 Don Giovanni also returns in a revitalised production by Warwick Doddrell, the title role being sung by exciting Ukrainian bass-baritone Andrei Kymach. Davide Livermore's Aida in Sydney in July will then be revived as a co-presentation with Opera Queensland (OQ) in Brisbane, scheduled around the Ring performances.
There are two new productions. The Tales of Hoffmann, in which superstar Australian soprano Jessica Pratt sings all four female roles, plus Francesco Cilea's Adriana Lecouvreur starring the outstanding diva Ermonela Jaho in the title role and tenor Michael Fabiano, vocally her match, as Maurizio.
Concert performances include Amilcare Ponchielli's rarely staged La Gioconda featuring star tenor, Jonas Kaufmann, and Gaetano Donizetti's Roberto Devereux. There are recitals by Jessica Pratt, singing many of the 'mad' soprano roles, plus another by admired international bass, Ferruccio Furlanetto. The Handa Opera on Sydney Harbour will be a revival of Madama Butterfly in the excellent La Fura dels Baus staging.
The OA Melbourne season lacks any staged operas this year, though both Furlanetto and Fabiano will give recitals, plus there are two concert performances of Tannhäuser with Stefan Vinke in the title role and Amber Wagner as Elisabetta. An interesting addition will be Indian-Australian tenor, Shanul Sharma, performing in a concert version of Philip Glass' Satyagraha.
Sydney Chamber Opera
As part of the Sydney Festival, Sydney Chamber Opera is presenting Antarctica by composer, Mary Finsterer, and librettist, Tom Wright, at Carriageworks in January. Premiered at the Holland Festival in 2022, Antarctica is presented in conjunction with the Dutch music ensemble Asko|Schönberg. Directed by Imara Savage and designed by Elizabeth Gadsby and Alexander Berlage, it is described as an epic opera on a chamber scale, and is an exciting and contemporary offering.
Pinchgut Opera
One of our most exciting opera companies, Pinchgut concentrates on revitalising the ever-popular Baroque repertoire with its opportunities for countertenor and contralto voices. Unearthing rare Baroque gems staged in sharp, contemporary settings and with brilliant singers is what the company does best.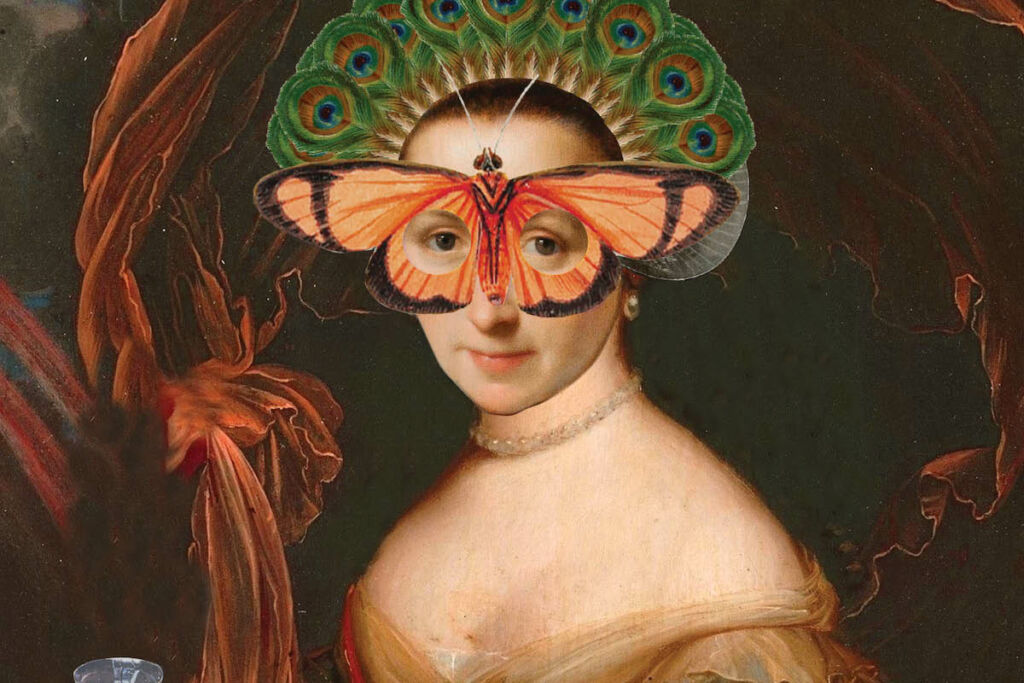 This year Artistic Director and Conductor, Erin Helyard, has rediscovered Giovanni Legrenzi's Giustino, first staged in 1683 in Venice and based on the life of Emperor Justin I. Direction is by Dean Bryant and the cast includes three countertenors – Nicholas Tamagna, Owen Willetts and Russell Harcourt.
The second choice is Rinaldo, Handel's first fully staged opera and a splendid work. Directed by Louisa Muller, this new production will star countertenors Jake Arditti in the title role and Carlo Vistoli as Goffredo. Emma Pearson is the sorceress Armida, while the delightful soprano, Stacey Alleaume, is Almirena.
Victorian Opera (VO)
Opera Australia may have blotted its copybook with a failure to deliver any fully staged operas as part of its annual 2023 Melbourne season, but Victorian Opera has risen beautifully to the occasion with a powerful season of classical and contemporary works. In his last season as Artistic Director Richard Mills has curated many exciting firsts, with a total of eight works featuring two contrasting and engaging world premieres, The Visitors and Galileo.
Set on Gadigal land and seen from a First Nations viewpoint, The Visitors offers a considered insight into the arrival of the First Fleet. Composed by Christopher Sainsbury with a libretto from playwright and Muruwari woman, Jane Harrison, the production will be directed by Noongar man, Issac Drandic, and conducted by Victorian Opera's Head of Music, Phoebe Briggs, with a predominantly First Nations cast.
Mills' own composition is the second world premiere, with libretto by Malcolm Angelucci and video text by Jamie Clennett. Conducted by Mills, Galileo will be brought to life musically by the joint forces of La Compañia and Orchestra Victoria, and stars young baritone Samuel Dundas as Galileo. Fittingly the work will be the closing production of the year and, directed by incoming Artistic Director, Stuart Maunder, ushers in a harmonious changing of the guard.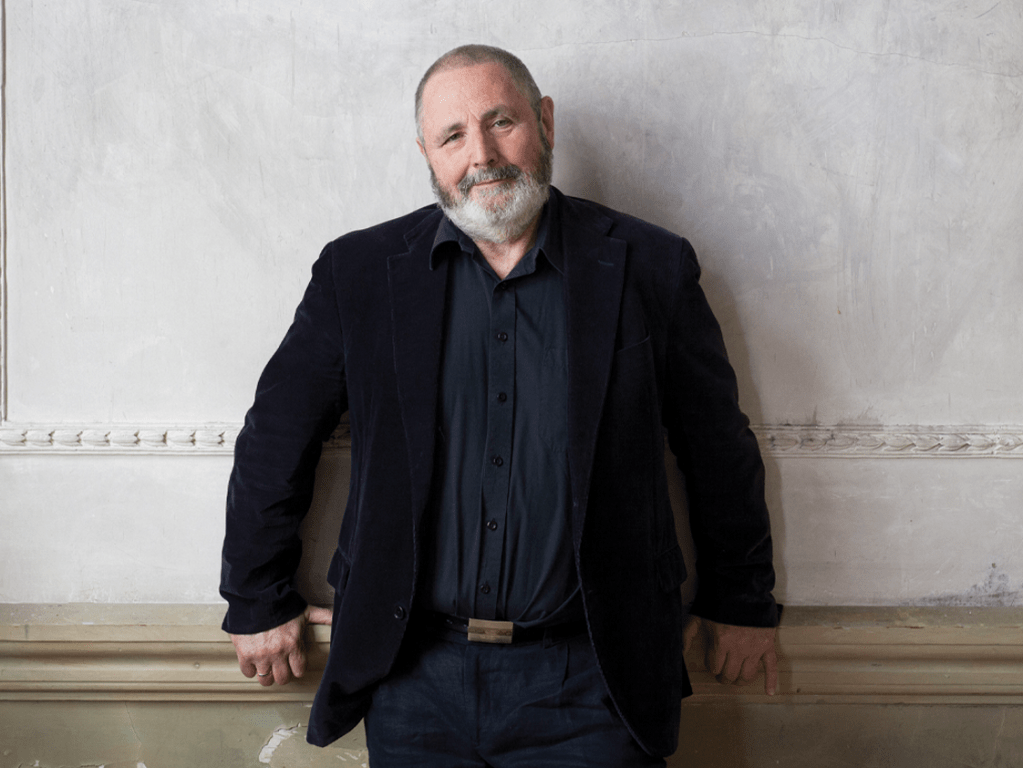 The year also consists of a landmark new production of Mozart's Idomeneo directed by Emma Muir-Smith and conducted by Benjamin Bayl, with accompaniment from the Melbourne Chamber Orchestra. And in a fascinating repertoire choice, the Soviet-era Shostakovich work, Melbourne, Cheremushkiby, will be updated as a tongue-in-cheek fully-staged operetta.
For younger viewers, the children's opera, The Grumpiest Boy in the World, follows young hero Zachary as he discovers an imaginary world of giants, hairy creatures and flying things. Three major concert performances include In Concert with Jessica Pratt, Rossini's La Cenerentola (Cinderella) and Richard Strauss' Capriccio, the latter conducted by Simone Young with the Australian National Academy of Music, and featuring Lithuanian-born soprano Vida Miknevičiūtė.
Stuart Maunder's final year as Artistic Director of SOSA, sees the presentation of some of his favourites from the repertoire. An expert on the works of Gilbert and Sullivan, Maunder has boldly curated a 10-day G&S Fest in Adelaide in May, the first of its kind for many a year. It will be a celebration of British comedic operetta at its very best.
Three full operettas will be staged – The Pirates of Penzance and HMS Pinafore directed by Maunder, under the baton of Anthony Hunt and James Pratt respectively. Trial by Jury, with direction by Meredith Shaw, is already sold out, with additional performances offered through a collaboration with the Adelaide Fringe Festival. Some of the best Australian G&S and musical theatre stars have been engaged for the festival including Ben Mingay, who will play both the Pirate King and Sir Joseph Porter.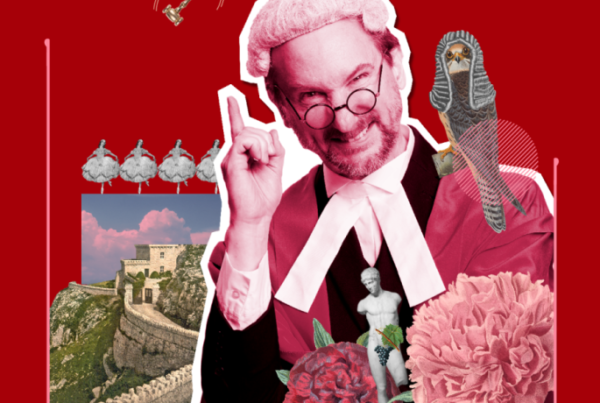 In addition to the operas, there is a long lunch event with the artists, a G&S Quiz Night, two film nights and the Big Sing, welcoming anyone to join in a choral performance of G&S's The Sorcerer. Anthony Hunt, Choir Director at St Peter's Cathedral, is also curating a choral evensong of Arthur Sullivan's sacred music. Finally Mad Songs of Englishmen sees Maunder presenting a nostalgic journey of song and cabaret accompanied on piano by Anne-Maree McDonald.
Outside of the Ring and Aida programs at the end of the year, OQ is staging one new main stage production of Così Fan Tutte with a youthful cast of singers as the four lovers. OQ stalwarts Leanne Kenneally and Shaun Brown respectively play Despina and the scheming Don Alfonso. Artistic Director, Patrick Nolan, will direct with Zoe Zeniodi conducting the Queensland Symphony Orchestra (QSO).
A concert performance of Verdi's Macbeth with José Carbó and Anna-Louise Cole as the protagonists, will be conducted by the new Chief Conductor of the QSO, Umberto Clerici. Additionally, OQ continues its series of studio concerts.
School and adult tours feature prominently. A reimagined production of La Bohème for young adults in 2024 will be given an advance performance in the studio this year. For younger audiences, OQ is bringing back its schools' production of FIZZ! based on Donizetti's Elixir of Love. Both productions are delivered in collaboration with shake & stir theatre co.
Lady Sings the Maroons is this year's adult regional touring program showcasing the Queensland song-book and celebrating its artists, presented by local artists Irena Lysiuk, Jess Hitchcock and Marcus Corowa.
OQ also continues its highly successful winter Festival of Outback Opera in both Longreach and Winton as part of the Queensland Music Trails program. Two concerts in the outback alongside pop-up performances and panel discussions are part of the overall mix. Artists include Emma Matthews, Milijana Nikolic and José Carbó, and conductor Vanessa Scammell.   
WAO has an interesting mix of programs, starting with an outdoor performance of Carmen to be staged at the WACA (Western Australian Cricket Association) as part of the Perth Festival, featuring a cast of 150 performers. Rescheduled from 2022, it stars Ashlyn Tymms as Carmen and Paul O'Neill as Don José.
The company will stage three major productions over the year, commencing with an exhilarating production of Sondheim's Into the Woods from Northern Ireland Opera. Directed by Australian Cameron Menzies, who is the company's Artistic Director, the Perth season will see Jen Winley, courtesy of WASO, as Music Director. The cast includes acclaimed local artists Peter Coleman-Wright as the Narrator and Alexander Lewis as the Baker.
Harry Kupfer's OA production of Otello, only recently restaged in Sydney, will see WAO's Artistic Director, Christopher van Tuinen, conduct with Paul O'Neill in the title role and José Carbó as Iago. The final production of the year is a new La Bohème to be staged by Matt Reuben James Ward, in a co-production with OQ, and starring Elena Peroni as Mimi and Rachelle Durkin as Musetta.
In an exciting first, WAO is continuing to tour its First Nations opera, Koolibardi wer Wardong, around the state. Composed for young people and sung in the Noongar language with English surtitles, it was written by Gina Williams and Guy Ghouse. Due to considerable interest in this work, the duo has since been commissioned by WAO to write a new work for 2024 entitled Wundig wer Wilura and set in Ballardong Country.