Some of the nation's largest galleries have again been COVID-closed. As vast public spaces with no public allowed, this once-strange reality feels eerily routine. But when galleries reopen, how exactly do we feel? Do we flock back as before? Which works draw us in?
Three major gallery directors reveal that emotions are high as we yearn for the sanctuary their spaces provide.
MUSEUM OF CONTEMPORARY ART: A PLACE OF SOLACE
For Elizabeth Ann Macgregor, Director of the Museum of Contemporary Art Australia (the MCA), 2020 was a wild guessing game filled with financial uncertainty.
'When COVID hit in March 2020 we were running something like 22 different scenarios of what might happen and how we might manage it,' she said. 'Our venues business collapsed, which is a third of our income… and like most galleries, our majority cost is our staff… so I cannot emphasise how much JobKeeper was a lifesaver.'
Once JobKeeper kicked in Macgregor and her team worked hard to keep audiences connected online. But she admitted that after 88 days closed, the public were itching to get back.
'Of course our visitor numbers were way down because we didn't have as many interstate or internationals, but there was definitely a feeling of euphoria from local audiences,' she said.
The MCA's reopening show was a retrospective by Australian artist Lindy Lee. Entitled Moon In a Dew Drop, Macgregor described it as being passionately embraced by local audiences.
'We got really amazing feedback for doing that. There was a feeling of "Let's really look after our artists", and not in a terribly nationalistic way – it was more like, yes, this is the moment when we turn to the local.'
While showing a lot of love for the artists, locals also proved generous, with unprecedented level of MCA philanthropic support in 2020.
'[It was] phenomenal,' she said. 'Last year we had our highest annual [philanthropic donations] appeal ever. It went through the roof.'
But Sydney's current lockdown which has seen the MCA closed again for 32 days so far, is revealing a different mood.
'I think there's fatigue,' Macgregor said. 'It's still been good… but not as good as last year.'
They really, really want that physical connection, and that's what the gallery offers them… It's a meaningful social experience, as well as a physical one.'

-Elizabeth Ann Macgregor, MCA.
'It's tough this time,' she continued. 'Because people are just so tired of the online thing. They really, really want that physical connection, and that's what the gallery offers them… It's a meaningful social experience, as well as a physical one.'
'Museums can be very important places of solace,' she concluded.
NATIONAL GALLERY OF VICTORIA: AN ANCHOR FOR PEOPLE
After an eye-watering number of closed days since March 2020 (over 6 months all up), Director of the National Gallery of Victoria (NGV), Tony Ellwood knows how much the public relish the gallery space, and why.
'What we were seeing every day [before Melbourne's most recent lockdown] was that people were so determined and enthusiastic to be back in a place that anchors them,' he observed.
Read: Lockdown care package: resources you need to know
He said that when the gallery reopened in late November 2020, their Melbourne Triennial was a particularly strong draw.
'Our Triennial exhibitions achieved over 500,000 visitors, even with the restricted capacities,' Ellwood said. 'It means that whatever [number] we were able to allow in, we were meeting.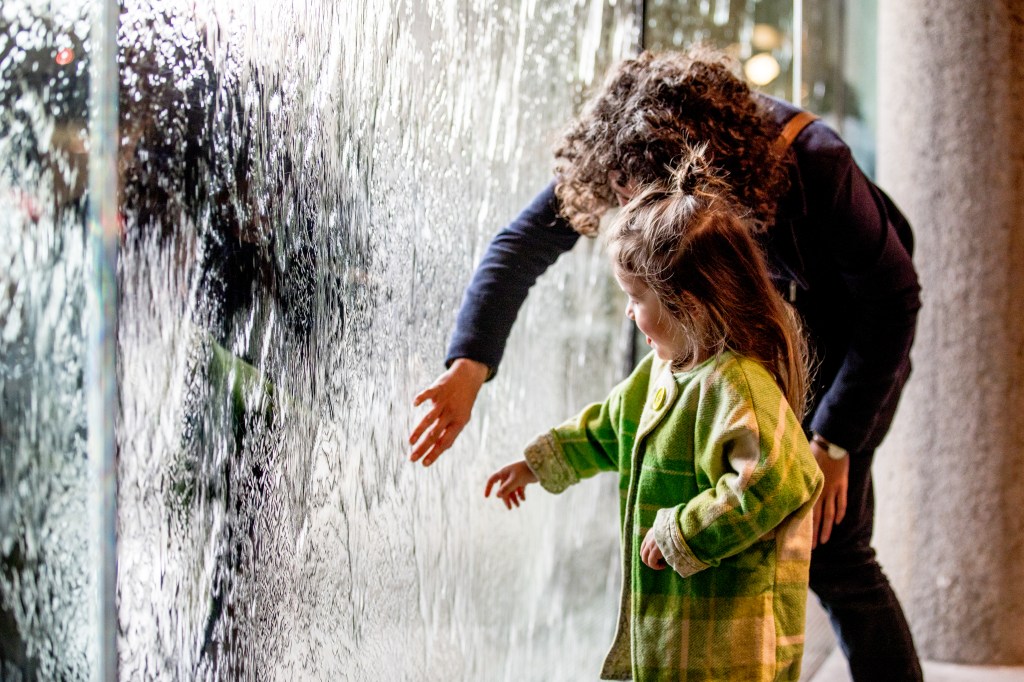 'Half a million people for a contemporary show during this time alone would be extraordinary,' he went on. 'But with all the conditions imposed around that, it makes it even more remarkable… and when you also realise that was drawn from a local audience [with no interstate or internationals included], it does show a degree of heightened enthusiasm.'
Ellwood has also seen changes in audience demographics during NGV's reopening phases.
'There's a diversity in our audience, and that's apparent wherever you look,' he said. 'You see different nationalities and different age groups in every space across both our galleries. It's palpable… And that is different to pre-COVID,' he remarked.
With new groups being pulled towards the NGV spaces, what might lie behind these burgeoning trends? Ellwood hinted that gallery's role as a space of refuge and imagination might play a part.
'It's a space that is safe, that is tolerant, that is educational, but it's also fun and playful… It fills a big gap for many people,' he said.
ART GALLERY OF SOUTH AUSTRALIA: COMFORT IN QUIET WORKS
Director at the Art Gallery of South Australia (AGSA) Rhana Devenport has also seen locals' need for their State galleries through this pandemic year, but she also knows that as a South Australian based gallery (with 80 closed days since March 2020), they've been lucky.
'The situation internationally is very challenging, and the 2020 calendar year saw an average 77% drop in visitation to museums across the world compared to 2019… 230 million visitors to museums [in 2019] dropped to 54 million in 2020,' she said. 'But our visitation only dropped by 16% in the 2019-2020 financial year compared with 2020-2021 financial year… So we've fared well.'
'Our visitation only dropped by 16% in the 2019-2020 financial year compared with 2020-2021 financial year… So we've fared well.'

– Rhana Devenport, AGSA.
Devenport also revealed that unexpectedly, the gallery's recent exhibition of a collection of modest works has been a record-breaking success. AGSA's February-March 2021 exhibition, Clarice Beckett: The present moment offered as part of the Adelaide Festival, showed 160 small-scale works from this forgotten Australian modernist, and achieved double the gallery's estimated visitors.
Beckett's work captures familiar scenes of her 1920s and 30s Melbourne life – a place she never left until her death in 1935, aged 48. Her output lay hidden from view for around three decades until being salvaged by art historian Dr Rosalind Hollinrake and brought into the light.
Devenport said Beckett's work embodies a quiet magnetism that is ripe for the times.

'At a time of regrowth and re-calibration here were these incredibly modest, and physically small paintings that possessed tremendous power,' she explained. 'It's been our most successful ticketed solo exhibition by an Australian artist… We call it our velvet blockbuster.'
The present moment highlighted a depth of engagement from locals, and showed the gallery as sanctuary for them at the time.
'So often, for museums, it's all about the metrics and the numbers. However, when people were stopping me in the street, or across the gallery to thank me for that exhibition, you realise the value is about other things,' she said.
'I think it met the needs of people as they were coming out of lockdown and their sense of needing solace, their sense of being able to be safe in a space, to be alone together, and to find unexpected meaning in that space,' Devenport concluded.