The Kimberley Art and Photographic Prize (KAPP) is a unique opportunity to showcase the landscapes, culture and people of the region.
Offered since 1973, making it the second-longest running art prize in Western Australia, the KAPP awards an acquisitive prize to the major overall winner and has built a significant collection of local stories by artists around Australia.
With the recent flood disaster in the Kimberley there is now an even greater need to support locals and acknowledge the changes the region is going through. Art can pave a way towards advocacy, and artists play an important role as a witness of history. To become part of the KAPP Collection is to share stories with future generations.
This year marks the 52nd iteration of the KAPP, which in 2022 saw over 200 entries across 13 categories.
Amanda Dexter, CEO of the Shire of Derby West Kimberley, was on the ground in Fitzroy Crossing assisting flood recovery when she spoke with ArtsHub.
'We are working very hard to try and find a way to get back to some sort of new normal and reaching out to communities that are cut off by road and bridge damages. These are all the people that are the main participants of our art prize,' she says.
'Throughout the history of KAPP, the entries we've received have been so unique and interesting, and we've had lots of different stories. It forms an incredibly eclectic collection with a number of sculptures and larger pieces of art, as well as a mix of Aboriginal and non-Aboriginal art that show how the cultures interact with each other.'
The majority of entries come from Aboriginal communities, from the Great Sandy Desert to the top of the Broome Peninsula. Programming such as workshops and residencies are held during the prize exhibition, which now runs for two weeks and welcomes community and travelling visitors alike.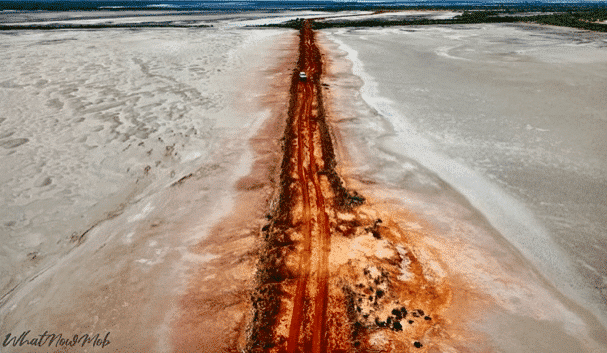 The KAPP has been pivotal to the career of several WA artists including Joshua Cocking, Mark Norval, Denise Walker and the late Donny Woolagoodja, whose work was a feature of the Sydney 2000 Olympics opening ceremony.
Dexter says: 'Our patron Christine Simpson Stokes AM has played a significant role in linking these artists with the national art scene. Christine and Kerry [Stokes], they've got a passion for Aboriginal communities in the Kimberley and their philanthropy has created great opportunities for us.'
A total of $38,000 worth of prizes are on offer, with two overall winners, the acquisitive Art Prize and Photographic Prize, taking home $10,000 and $5000 respectively.
Looking to the future of KAPP, Dexter hopes to see how the prize can grow with new technologies and allow those outside of WA, both nationally and internationally, to build connections with the Kimberley.
Entries to the Kimberley Art and Photographic Prize are open and close 26 May. Artworks must be received at drop off points by 16 June.
The Kimberley Art and Photography Prize exhibition will be open from 2-16 July with an awards presentation.