The ability to work across traditional genre boundaries and outside clearly defined artforms is a boon for the professional writer.
Such adaptability has 'enabled the COVID pivot,' explains writer, director and performance artist Harriet Gillies, but has benefits that stretch well beyond the current crisis.
'If you want to make art professionally in this country, very few people do that in only one way. The people who are most successful can jump between artforms, presentation models and outcomes in ways that doesn't inhibit them, but which actually facilitates greater creativity,' she said.
Gillies is one of a range of tutors helping deliver the Master of Fine Arts (Writing for Performance) at the National Institute of Dramatic Art (NIDA).
The course is open to writers of every stripe, from playwrights and screenwriters through to those aligned more with the world of games and cinema.
'We get all sorts of people from all sorts of backgrounds. Forget the traditional association that people have of a writer sitting at a typewriter bashing out their magnum opus,' Gillies said.
Like the students they teach, NIDA tutors also come from a diversity of disciplines, ensuring plenty of opportunity to consider what performance writing is and who it is for.
In her own sessions, Gillies explains, 'I'm interested in unpacking the canon and looking at alternative voices or approaches to writing and art-making through a queer and feminist lens … My most rewarding experiences are when I meet someone who is curious about that idea, and the sessions we do together allow them to find a new perspective and to start making art from a new angle or direction.'
Rather than a beginner's level writing course, the Master of Fine Arts (Writing for Performance) is very much pitched towards the professional seeking to expand their creative horizons.
'I think some people come into this course thinking they'll get taught how to write, that it will be a simple, YouTube-style 10-step course for people who don't know how to write at all,' Gillies said.
She is quick to disabuse people of that notion, instead describing the Masters as 15-month opportunity to experiment with different writing styles.
'The way I like to look at the course is that it's offering the tools to assist you in your own creative endeavours. People who already have a clear passion and hunger for expression and creativity can get a lot out of the course by trying on different techniques and styles to size over the year, seeing what works and what doesn't,' Gillies explained.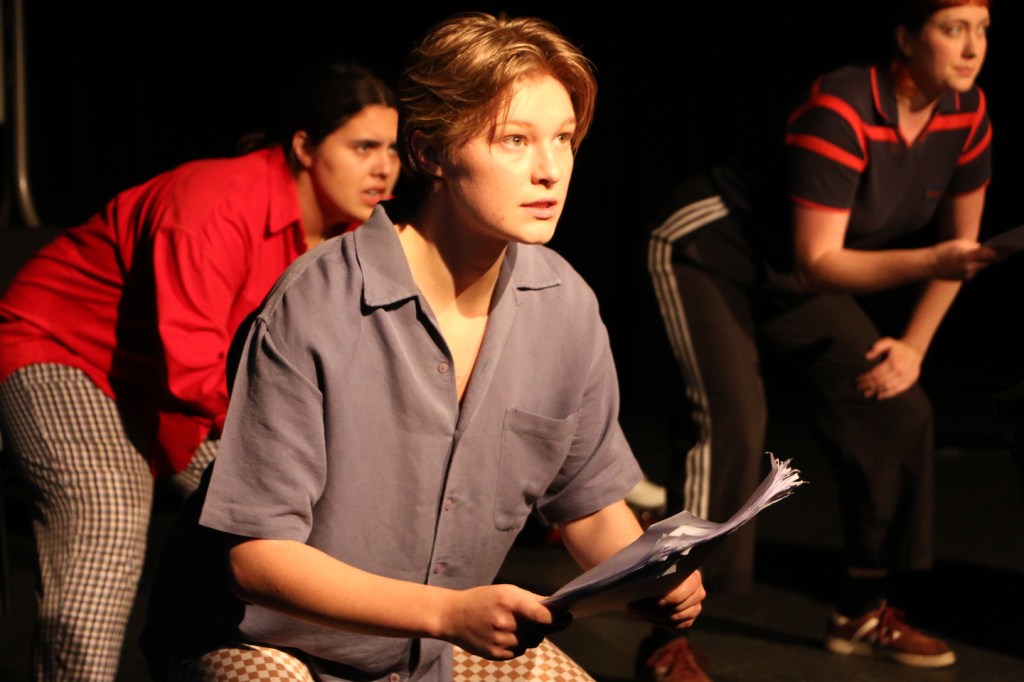 Students enrolled in the Master of Fine Arts (Writing for Performance) course have the opportunity to learn from an array of guest tutors and industry professionals throughout their studies, ensuring that their minds are match-fit for the writing careers that await them.
'I consider myself as kind of a strength and conditioning coach who helps people tackle some of the practical assessments and collaborations they'll undertake within the year – equipping them with the right curiosity to tackle a range of embodied learning experiences,' said Gillies.
Additional experiences come through field trips to theatre companies, TV channels and festivals in Sydney and interstate, exposing Masters students to new and challenging ways of making and staging work.
'It's about finding your tribe and finding people who inspire you – and at an industry level it's about finding and understanding industry pathways and presentation models that sit outside the box.'
The Master of Fine Arts (Writing for Performance) also guarantees stimulating discussion and debate with your student cohort, Gillies added.
'This is a Master's course, it's not high school. We have pretty wonderful conversations. And they're not necessarily easy conversations or conversations that leave you feeling like you've just been given a warm hug. But I think they're the kinds of conversations that happen all too infrequently within the industry and are really formative in helping you understand what drives your passions and values as an art-maker.'
Hear the 2021 MFA Writing for Performance students!
Live streamed over five nights in February, experience excerpts from stage plays, screenplays and television scripts in a wide variety of genres. The works touch on many of the themes of contemporary life and reflect the passions and concerns of the individual writers. Free. Book now.
Learn more about NIDA's Master of Fine Arts (Writing) course.