For those who dream about studying art in a supportive, creative environment, the National Art School (NAS) offers focused degrees delivered by practising artists to prepare students for a sustainable practice.
Head of Undergraduate Studies, Lorraine Kypiotis tells ArtsHub: 'We realise here at NAS that being an artist is not just about what happens in the studio – we key students into the whole experience of being an artist.'
NAS invites prospective students to attend career expos, learn more about the opportunities on offer and meet like-minded peers. A great opportunity will be at the School's centrally-located campus on Open Day, 2 September 2023, which will include course explanations, hands-on demonstrations and individual portfolio reviews.
NAS offers three degrees, Bachelor of Fine Art (BFA), Master of Fine Art (MFA) and Doctor of Fine Art (DFA), and the NAS cohort ranges from younger to mature-age students.
When it comes to the style of teaching at NAS, Kypiotis says it's all about engaging students in an intensive, studio-based curriculum, taught by experienced, practising artists and supported by the outstanding Art History and Theory faculty. It's also understanding the essential practicalities of an art career, such as building relationships with curators and galleries, and how to promote your work. 
All BFA first-year students at NAS participate in a five-week rotation through all the major disciplines – ceramics, painting, printmaking, sculpture, photomedia and drawing. This helps students choose their major for their second and third years.
First Nations arts and culture is a foundation of NAS courses. Head of First Peoples Programs, John Waight said in an earlier ArtsHub interview: 'Regardless of their background, we want our students to be aware of their own environment and all the nuances that go with their practice. That includes an equitable representation of Australia's histories, so our students are able to navigate past and future together.'
Kypiotis also observes increased interest from regional students: 'I think a lot of them feel assured that being an artist is a real job. Many students at NAS go on to become arts administrators, critics, curators and more – there are a lot of career pathways.'
For post-graduate studies, the MFA develops graduates to a higher level of professional expertise, while the DFA allows candidates to pursue critical research topics. In addition, NAS offers two international residencies, at La Cité Internationale des Arts in Paris and the British School at Rome, open to current students and recent alumni.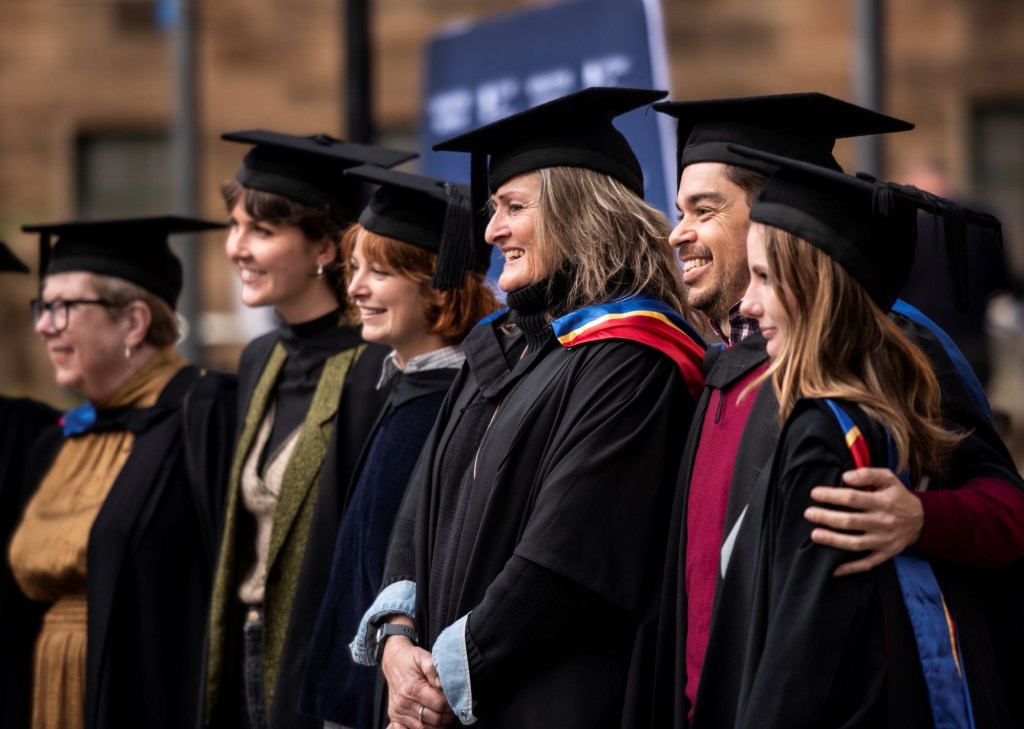 NAS also plays an important role in Sydney's cultural landscape, taking part in major arts events including the Sydney Festival, Sydney Gay and Lesbian Mardi Gras, the Biennale of Sydney and upcoming Vivid Sydney.
The free monthly Culture Up Late event NAS NEO lights up the campus on 8 June with On Print, featuring live music, art, hands-on printmaking workshops, food and more.
These events and exhibitions engage students  with the city's wider cultural life, and also with other artists and art forms. 
NAS also supports and celebrates its graduates throughout their career through the School's vibrant alumni community. NAS promotes alumni exhibitions, presents recent alumni at the major art fair Sydney Contemporary and welcomes many alumni back to teach or work on campus. 
Kypiotis concludes: 'The connections you build at art school are so important – it's people you'll be exhibiting with, working with and who will support your career. They really are connections for life.'
Find out more about the courses and exhibitions at NAS to start your creative journey today.