Established in 2006, the Bowness Photography Prize has quickly become Australia's most important photography prize. Presented by Monash Gallery of Art (MGA), and an initiative of the MGA Foundation, it aims to shift our lens on photography as a medium, pushing its boundaries and supporting artists working across this dynamic contemporary practice.
What perhaps makes this prize different from others is that it is extremely open: it has no size restrictions on entries; no thematic restrictions, no rigid genres, and brings together those new to the medium alongside established artists shaping photography today.
MGA Director, Anouska Phizacklea told ArtsHub: 'It is such a vital artform, and the more profile photography gets within the broader public, showing just how powerful and integral it is to everyday life and as a way to communicate the topics that shape our lives, the better.'
As an ongoing judge of the prize, Phizacklea said the prize is an anchor to the gallery's annual program.
'There are plenty of prizes out there, but the bonus of the Bowness Photography Prize is that it seeks to continue to engage with artists, not only with acquisitions to our collection, but through the Wai Tang Commissioning Award.'
As an entrant to the prize you can be in the running for the major $30,000 acquisition prize, a generous $5,000 People's Choice Award, and the $10,000 Wai Tang Commissioning Award to develop a new body of work.
The benefits of entering
Simply the best benefit of any prize, is your work being seen.
'The works are put in front of us, and as a collecting institution, we get to see artists who we don't know, who we don't see perhaps because they are regionally based, or not represented. This in turn leads to a broadening of our exhibition program,' said Phizacklea.
Every year we look at the prize and ask how do we want to work with these artists, and how do we want to develop our collection for the future?

Anouska Phizacklea
She continued: 'As judges you have to collaborate as a panel, to bring those hundreds of entries down to 50 – 60 finalists. We all have to agree upon what gets through, so there is an element of discussion. And with different judges every year, that diversity changes up the conversation and makes sure new perspectives come into the prize.
'…it also means that your work is being place in front of some of the top photography curators, directors and artists in Australia,' Phizacklea added.
She reminded that there is scope for all the finalists to be part of that prize pool thanks to a generous Smith & Singer People's Choice Award.
'It is significant at $5,000; that actually makes an impact to an artist, and people need to realise how much voting in the prize can really help an artist's practice and allow their work to grow,' Phizacklea explained.
While $5,000 is incredible to win, '$30,000 is a game changer,' she continued of the main prize, 'and it goes a long way for an artist!'
She added that while such wins allow works to be made, it also allows the time and space to just pause, 'something they can't manage otherwise financially.'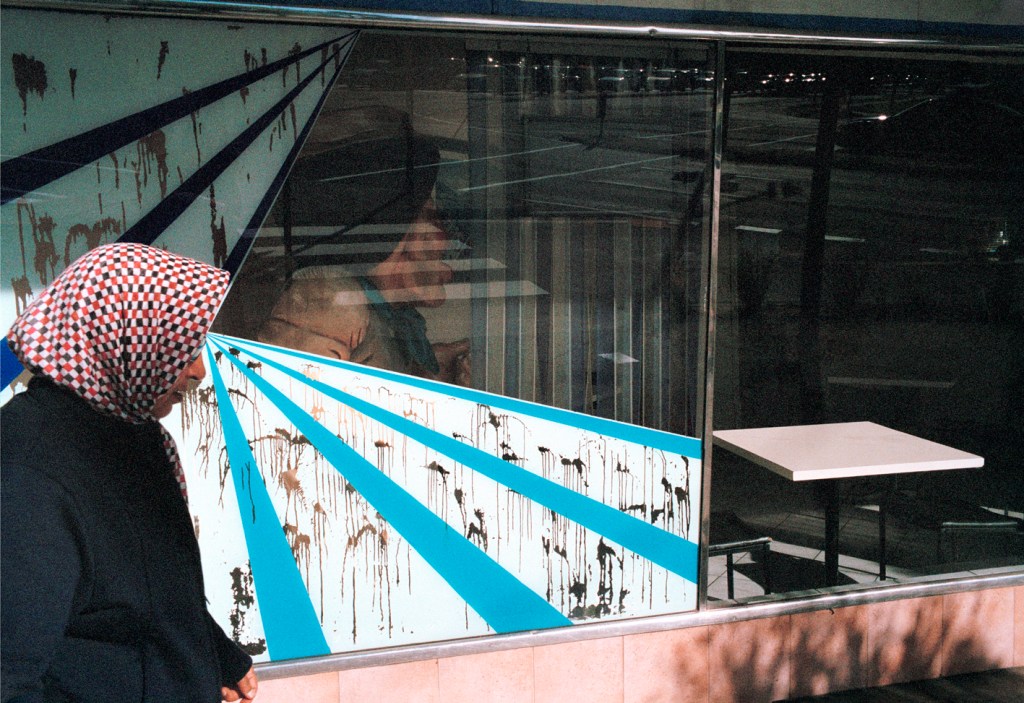 Exhibition opportunity
Additional to wins on the table, the Wai Tang Commissioning Award is a golden professional development opportunity for a photographer, at any stage of their career.
MGA's curatorial team will nominate four artists from the 2022 Bowness Photography Prize exhibition to be considered for the award. One will be awarded a $10,000 commission to develop a body of work for exhibition at MGA in 2023.
'The Wai Tang Commissioning Award is really exciting! We wanted to have another element to the prize that would support an artist's practice,' Phizacklea told ArtsHub.
Wai Tang served on MGA's Management Board (2018-2020). Phizacklea said the commission in her name captures 'her passion for photography and contemporary art. She has been witness to the whole journey of the prize with the organisation. We really wanted to pay homage to that by supporting an artist to take the next step.'


Advice on entering
With regard to trends observed over recent years, Phizacklea said: 'Obviously works that respond to current issues – the psychological, the social and the environmental always come out.' She added that during these past two years, a lot of artists were restricted in their practice.
'They couldn't do what they usually to do, for example working with live photographic models, or lockdowns forcing them to work in domestic interiors. As a result, many have experimented with other forms of photography; some have moved back into the dark room, while others have taken on a digital form.'
Phizacklea said they have also seen shifts as technologies have changed, helping audiences rethink what photography is today.
'We've witnessed a change in scale and scope as it has become less expensive to do things, such as big wallpaper works. Artists continue to adopt and adapt, and that is the key to the prize,' she added.
This is where the value of this prize's acquisitive foundation comes into play. Through it MGA have amassed one of the most interesting collections of contemporary photography in Australia, as a pulse for the medium.
Her advice? 'If you feel that your work is powerful and resolved, then just give it a go!'
Need to know
Entries open: Wednesday 11 May 2022
Entries close: 5pm (AEST) Wednesday 29 June 2022
Finalists announced: Thursday 28 July 2022
Exhibition dates: 29 September – 13 November 2022
Award announcement: Thursday 6 October 2022
Prizes include: an acquisitive cash prize of $30,000 for the winning work; a People's Choice Award of $5,000 supported by Smith & Singer, and the 2023 Wai Tang Commissioning Award for an exhibition opportunity.
The prize is open to all Australian citizens or residents working in still photography, and with a work created in the past 12-months.
To read entry specifications and find the answers to your questions.