Kitty Flanagan: Kitty Flanagan Live!
★★★★★
Fresh off the back of the wonderful Fisk (seasons 1 and 2 both currently streaming on ABC iView), Flanagan is back with a standup show that is an absolute mistress class in fabulous and acute observational humour, superb timing and consummate stagecraft.
Brilliantly funny, she barely lets up for the entire run of the show, with only a few carefully orchestrated calmer moments to give the audience time to catch its breath. She really is that good.
And she can sing. Her duet with sister Penny, in which they laud the qualities of generously-sized underpants is funny enough on its own, but their sweet harmonies could actually cut the mustard in a very different sort of show altogether.
I could go on, but there's really not much else to say without giving away too much content and ruining the jokes for those yet to have the pleasure. Kitty Flanagan – if she hasn't been designated a bona fide national treasure by now, surely it's way past time?
Kitty Flanagan, Kitty Flanagan Live! is playing at the Athenaeum Theatre until Sunday 23 April. Tickets $54-$59.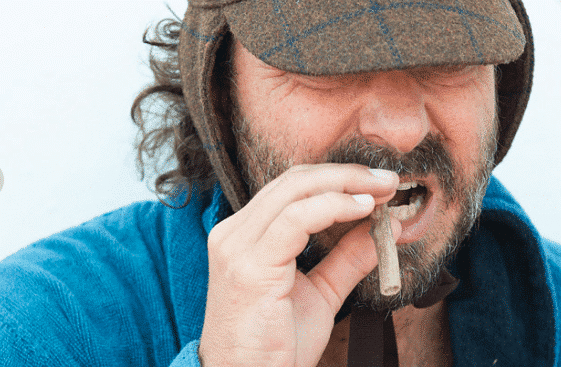 Dr Brown Beturns
★★★ ½
If you're thinking that's a typo, it's not. Instead it's a perfect example of the approach of this bold and bizarre performer. Appearing in two shows during the festival, this one and a children's show with the jolly title Dr Brown Brown Brown Brown Brown and his Singing Tiger, Dr Brown is a performer prepared to push his audience further than they may feel comfortable with. And then a little bit further.
In Dr Brown Beturns, he takes a good 10 (15? I wasn't counting) minutes before he even appears on stage, leaving totally dead air for longer than most would dare, and then spending an extended period messing around behind the curtains before finally arriving on stage. What this does do, however, is soften the audience up, so that they know they're in for something unexpected.
This huge preamble does, of course, risk something of an anticlimax when we finally do get to see him, but it's a move he's clearly confident of pulling off. And he does.
Read: Comedy review: Risky Spizzness, Nat's What I Reckon, Yeah, Righto, MICF
A mime artist without the striped vest or white face of a Marceau, Dr Brown is a previous 'Most Outstanding Show' winner, with his anarchic and adventurous approach to physical comedy.
And he certainly knows how to pick the right assistants from the audience… the two game souls on the night this reviewer attended were charming enough to have their own shows.
Dr Brown Beturns is playing in The Tower at the Malthouse, 113 Sturt Street, South Melbourne until 23 April. Tickets: $25-$35.