We are writing to you in response to your recent ArtsHub article regarding Swinburne University of Technology's recent announcement that it is pausing enrolments for the NICA (National Institute of Circus Arts) Bachelor of Circus Arts in 2024, and wish to offer our perspective.
As current students at NICA completing the Certificate IV in Circus Arts this year, and who intend to go on to the Bachelor of Circus Arts next year, you can imagine this was a huge shock to us. We have been forced to reevaluate our futures.
We have received no explanation of what Swinburne University means when it says it has "paused" enrolments, and we can find no precedent of such an action being taken before.
Our class includes students from all over Australia, as well as several international students, ranging in age from 17 to mid-30s. We come from a variety of circus, physical theatre, dance and movement backgrounds, and our circus specialisations run the gamut from ground acrobatics to aerial arts to juggling. We're each feeling the effects of Swinburne's decision in different ways, but we all agree: we feel ripped off.
To begin with, the majority of our class intended to enrol in the Bachelor program in 2024. Our Certificate IV course is explicitly advertised as a stepping stone to the Bachelor program. Though the Cert IV is technically its own course, this one year of training is nowhere near sufficient to launch a circus artist into the industry. If we want to become marketable performers, we need more training. For decades, NICA has provided a clear path for artists like ourselves to enter the industry, and we chose to attend the Cert IV program because we trusted that track record. This pathway is being taken away from us, and from all of Australia's burgeoning youth circus artists who had their eye on NICA as their next step.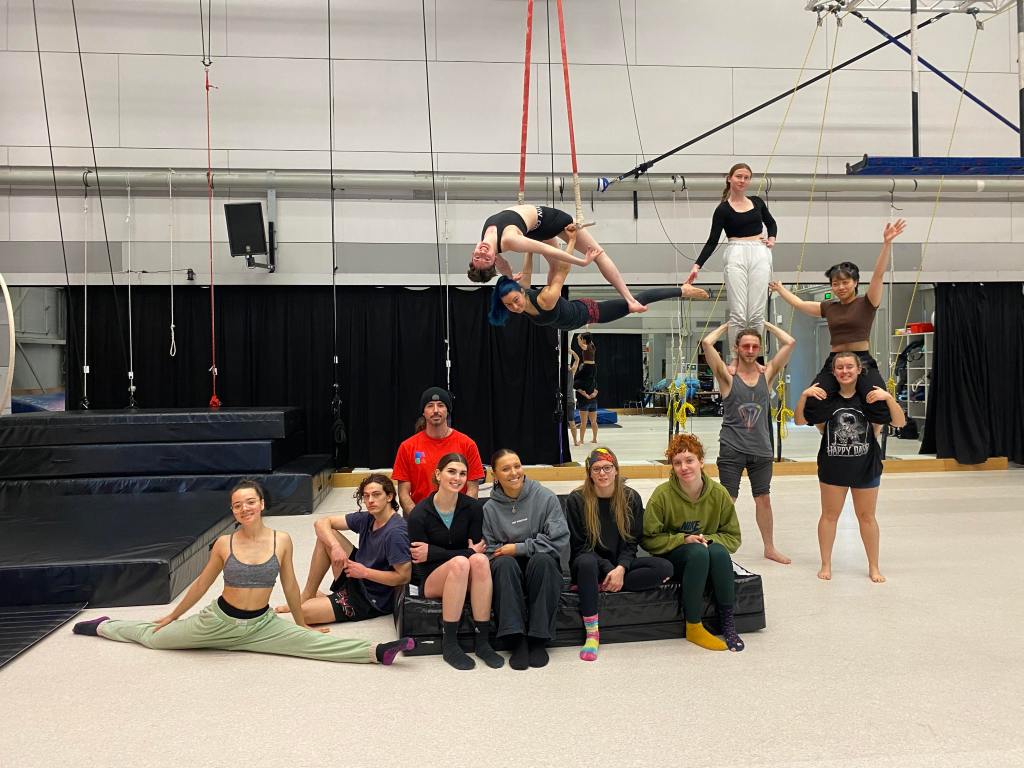 NICA is the only elite-level circus training program for adults in Australia, and one of the best in the world. Without it, we will need to look elsewhere for full-time training.
For Australian students, this means shouldering the cost of moving internationally, thousands of miles away from our families and communities. While some of us may be able to manage this, for others it's simply not feasible. These talented, promising circus artists will have no choice but to give up circus arts as a tenable career path – a heartbreaking prospect, as we've already put years of time, money, physical energy and academic study into pursuing this art form.
For international students, the loss of the Bachelor program comes at an arguably even higher cost. These students have already invested in an international move, separated by oceans from their homes, uprooting their entire lives to come here.
For instance: Naruha, a student from Japan, made the biggest decision of her life when she moved to Australia alone in August of 2022. In order to get here, she took the IELTS [International English Language Testing System] tests, took ELICOS to study English, answered dozens of questions, submitted a statement to the Australian Government attesting to her willingness to study here for four years, not just one, and she received a four-year visa.
Naruha received an official offer from Swinburne for the Bachelor of Circus Arts for 2024, conditional on her successful completion of the Certificate IV course. This offer – and the student visa granted to Naruha – were a promise that Swinburne University and the Australian Government made to give her four years of education at NICA. Yet now, after she and her entire family have invested (financially, emotionally, in time and energy and resources) in this dream, she's received the gut-wrenching news that she'll either have to do it all again somewhere brand new, or else give up.
Read: Circus sector shocked as Swinburne freezes 2024 NICA intake
When we enrolled as Certificate IV students, we all chose to invest in NICA as a stable institution, not just for this year, but for the foreseeable future. We trusted in NICA's reputation as the hub of Australian circus arts, an institution that had the support of the government and the benefit of resources associated with that support. We believed that NICA would help us launch our careers, and that it would be able to continue to support us as alumni. The loss of the Bachelor program calls all of this into question: without the support of Swinburne University and of Australia's arts sector, NICA cannot give us what we need.
Pausing the intake of students in the Bachelor program at NICA is also going to have a devastating impact on the future of circus in Australia. No elite-level circus training in Australia means no next generation of highly skilled Australian circus artists. If we are forced to move overseas to pursue our dreams of becoming professional circus artists, all our industry connections will be made there, not here in Australia. The reality is, we would likely have to stay overseas to get work after our graduation, as we would have built all our industry connections overseas, leaving the Australian circus industry bereft.
Before this announcement, the future of circus in Australia was looking bright. The calibre of NICA's performances and graduates was ever-increasing, the recent Third Year show Oneiric a huge sold-out success. Sitting in the audience, watching Oneiric, we saw how high these talented circus artists have set the bar as the future of Australian circus. This made us all excited and eager for when it would, in a few years' time, be our turn out there on the stage.
And now that dream has been ripped away from us.
Kind regards
Sophia Laidlaw, Jana Cohen, Maddie Hewitt, Sam Holden, Naruha Ohta, Tilly Jenkins, Capri Palmer, Paige Gilbert, Talizyn Little, Mallory Silva, Jessica Robinson, Levi Dan, Kitanna Geiger, Elle Durrant, Anisah Collins, Shayne Mastriano, Quinn Marsh-Trombelli, Miranda Shapcott
The 2023 cohort of NICA's Certificate IV in Circus Arts.