Image via Shutterstock
Three Fridays ago, 61 delegates gathered at Back to Back Theatre in Geelong for the Victorian Theatre Forum (VTF) 2017: NO SUCH THING AS A FREE LUNCH, organised by Theatre Network Australia (TNA).
Of the 61 delegates, 35 were independent artists, 30 were under 40 years of age, 25 have never been to a VTF before, and 27 lived and worked in regional Victoria. Nine people identified as being from a Culturally and Linguistically Diverse background, eight identified as LGBTIQ+, one identified as Aboriginal and Torres Strait Islander, and one identified as a person with disability.
These figures matter – because in many previous sector forums and meetings, I have often observed attendees being frustrated and asking each other – who isn't in the room?
Appropriately so, VTF2017: NO SUCH THING AS A FREE LUNCH flipped the format of forums, swapping keynotes and panels for roundtables and working groups. As a continuation of that process, I propose that we as a sector need to urgently pay attention to who exactly is at the table – and what it is that is being said or asked.
What questions do we find ourselves asking when the hierarchy of discussions begin to be dismantled? When half of the room is made up of independent artists?
Some of the questions asked in Geelong included:
What does an arts co-operative bank look like?
What does collective ownership in housing look like? Not just for artists, but in response to housing security for all at a time of soaring housing and rental prices.
What is the role of the arts in bridging the gap between rich and poor, and in tackling systemic poverty?
How do we challenge our social welfare structures?
How do we engage and start conversations with people outside our network/outside the arts?
How do artists engage with and approach issues of First Nations people?
How do we move artists up the food chain?
(For a summary of key discussion points and action plans at VTF 2017, see TNA's Storified summary of tweets, here.)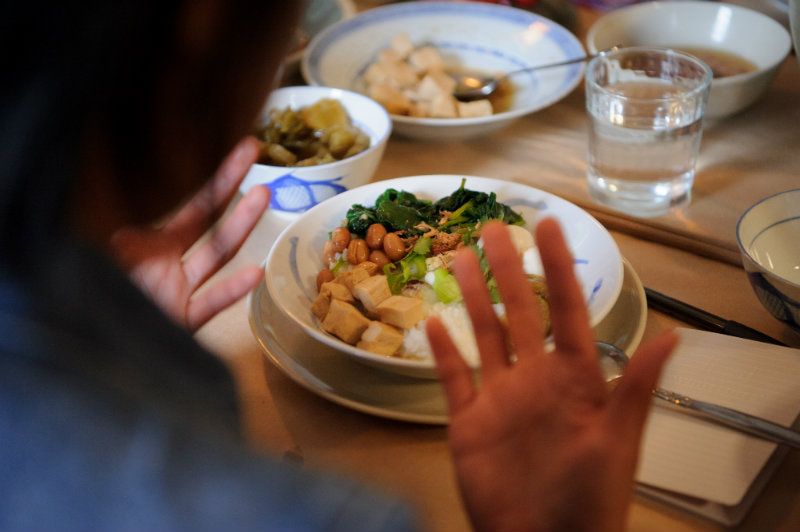 Dinner and conversation form part of Jamie Lewis' creative practice. Photo by Sarah Walker
In November 2016, I ran a series of Artists Dinners as part of Arts Front in conjunction with Arts Front 2030. These dinners were a part of The Artist as Driver, a research process that I had instigated for myself. The Artist as Driver came about as a response to what I saw as my challenges as an independent artist in this quickly changing climate of arts and culture in Australia. I continue to ask, 'What would leadership, governance, and advocacy look like if it were artists who led the conversation?' and 'How can artists continue to lead these conversations?'
The questions and discussions at the Artists Dinners are not dissimilar to the questions and discussions at VTF2017. Over the three days at Arts Front 2030 in November, working groups that I found myself in were also headed in that direction.
It is a direction that seems reflective of a shift within the sector, or of a lens which the sector is looking through; it is no longer just looking at itself, but as it should, it is beginning to look at the world outside of the arts. And when it is looking at itself, it is looking at the cracks – at the parts that aren't working anymore.
From what I am observing there are a good chunk of us at the table who instead of maintaining and preserving the status quo, are actually really ready to widen those cracks, sit in that uncertainty, and chart alternative pathways as artists, and as an arts sector.
For many independent artists, that uncertainty is where we reside as we negotiate the tensions between artistic projects and work within and outside of the arts, the challenges of financial insecurity, and the very creative process in itself.
As a cis-gender woman artist of colour, and an adult migrant born of an interracial marriage in a city like Singapore (exhales), I recognise the unknown path that I have been negotiating daily from the day I was born.
The case for independent artists, women, people of colour, people with disabilities, queer folk, youth, and the elderly to be at the table when it comes to the leadership of the arts sector is not merely about representation. These are the people who traverse the spaces between – and from that provide insights through multiple perspectives: insights that span breadth and depth, that are sensitive and nuanced, gentle but fierce.
In a time where creative thinking around the models that we work within is very much needed – the rulebook needs updating – these are the people who are changing the rules on a daily basis, because they have to.
In these tumultuous times, as VTF2017: NO SUCH THING AS A FREE LUNCH so highlighted at the start of the day's conversations, my questions then, are: 'Who best to engage with in charting the future of the arts sector than the most adaptable and resilient of us?' and 'Just when will the current artistic leadership put another seat at the table already, for another one of us, before the sector itself slips through the cracks and finds itself irrelevant?'