Your guide to the best new shows and films to stream in Australia in November.
1 November
The Great British Sewing Bee – (BritBox)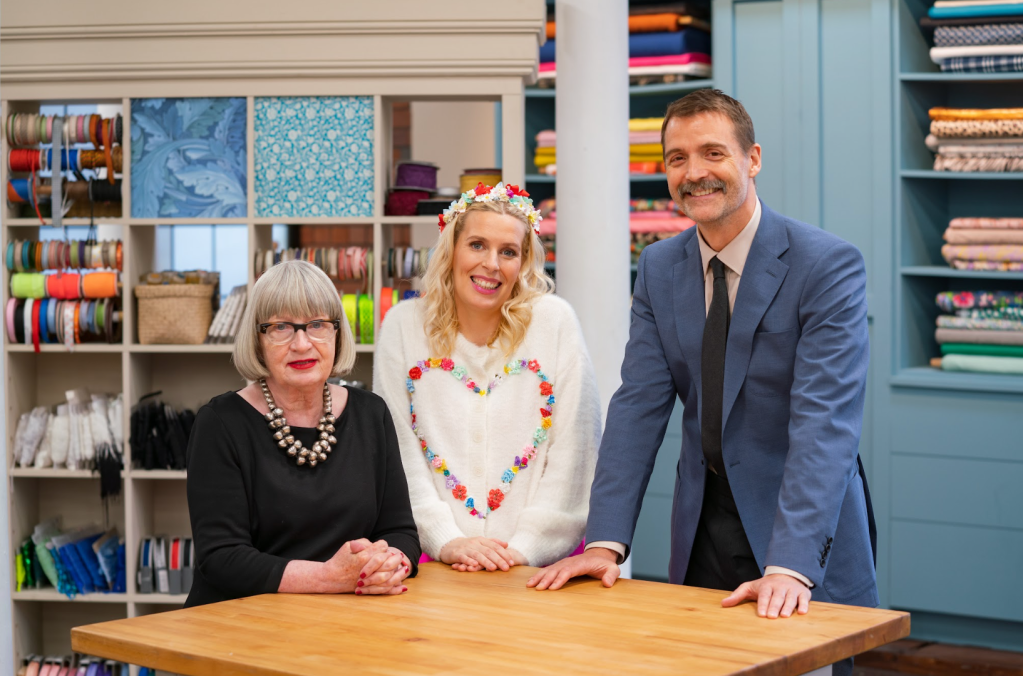 'The Great British Sewing Bee'. Image: BritBox.
Sewing enthusiasts take on challenges as they compete to be named Britain's best home sewer. Comedian Sara Pascoe takes over as host and is joined by Esme Young and Patrick Grant.
Meet the Neighbours – (SBS On Demand)
SBS and Blackfella Films' new three-part documentary series Meet the Neighbours follows eight households from diverse cultural backgrounds as they leave the city behind and seek to live and work in the small town of Maryborough, Victoria, for three months.
Alone UK – Season 1 (SBS On Demand)
We've had the US, Denmark, Norway, Sweden and of course Australia. Now it's the UK's turn to take on the toughest survival competition.
Black Cake – (Disney+)
In the late 1960s, a runaway bride named Covey disappears into the surf off the coast of Jamaica and is feared drowned or a fugitive on the run for her husband's murder. In present day California, a widow named Eleanor Bennett, loses her battle with cancer, leaving her two estranged children, Byron and Benny, a flash drive that holds previously untold stories of her journey from the Caribbean to the US.
Paw Patrol – Season 10 (Paramount+)
The pups return for more action-packed rescue missions and adventures, whether it's deep in the unexplored regions of the jungle or trouble in Adventure Bay.
Rubble & Crew – Season 1 (Paramount+)
Set in the community of Builder Cove, a neighbouring town to PAW Patrol's Adventure Bay, Rubble & Crew centres on Rubble, the funny and optimistic leader of the construction crew.
Ink Master – Season 15 (Paramount+)
Some 15 new artists enter the shop to battle in the ultimate tattoo competition, where they will compete in gruelling Flash Challenges and epic Elimination Tattoos in hopes of walking away with $250,000 and the title of Ink Master.
2 November
All the Light We Cannot See – (Netflix)
Based on Anthony Doerr's Pulitzer Prize-winning bestseller, this series focuses the final days of WWII, when the paths of a blind French girl and a German soldier collide.
Better Things – Seasons 1–4 (SBS On Demand)
In this dramedy, a single, working actor with no filter raises her three daughters, Max, Frankie and Duke, in Los Angeles.
World on Fire – Season 2 (SBS On Demand)
Season 2 takes viewers from the war-torn streets of Britain deep into Nazi Germany, the resistance within occupied France, and the brutal sands of the North African desert – where troops struggle to adapt to a very different kind of combat.
Hidden: Firstborn – Season 1 (SBS On Demand)
Based on Filip Alexanderson's critically acclaimed novel Förstfödd, this series follows Jonas, whose life is turned upside down after an accident at the construction site where he works unveils his supernatural powers.
Knuckle Girl – (Prime Video)
A promising female boxer risks her life to rescue her sister from a criminal underworld gang. Stars Ayaka Miyoshi.
3 November
Fingernails – (Apple TV+)
This film follows Anna (Jessie Buckley) and Ryan (Jeremy Allen White) who have found true love, as has been proven by a controversial new technology. There's just one problem: Anna still isn't sure. Then she takes a position at a love testing institute and meets Amir (Riz Ahmed). This is the second feature and first English language film from director/writer/producer Christos Nikou, whose directorial debut was the critically acclaimed Apples (2020).
Orphan Black Echoes – (Stan)
Starring Krysten Ritter and Keeley Hawes, this sci-fi thriller series is set in the same universe as Orphan Black and explores the scientific manipulation of human existence. Set in 2052, it follows Lucy (Ritter) and a group of women as they weave their way into each other's lives and embark on a thrilling journey, unravelling the mystery of their identity as they try to find their place in the world.
Assassins Club – (Paramount+)
An elite assassin is given his final contract and must kill seven people around the world, only to discover the targets are equally skilled assassins hired to kill him. Stars Henry Golding, Noomi Rapace and Sam Neill.
John Wick: Chapter 4 – (Binge)
Keanu Reeves returns as John Wick, intent on uncovering the way to defeat the High Table.
NYAD – (Netflix)
Based on an extraordinary true story, this Netflix original follows 60-year-old athlete Diana Nyad as she commits to achieving her life-long dream: a 110-mile open ocean swim from Cuba to Florida. Stars Jodie Foster and Annette Bening.
Sly – (Netflix)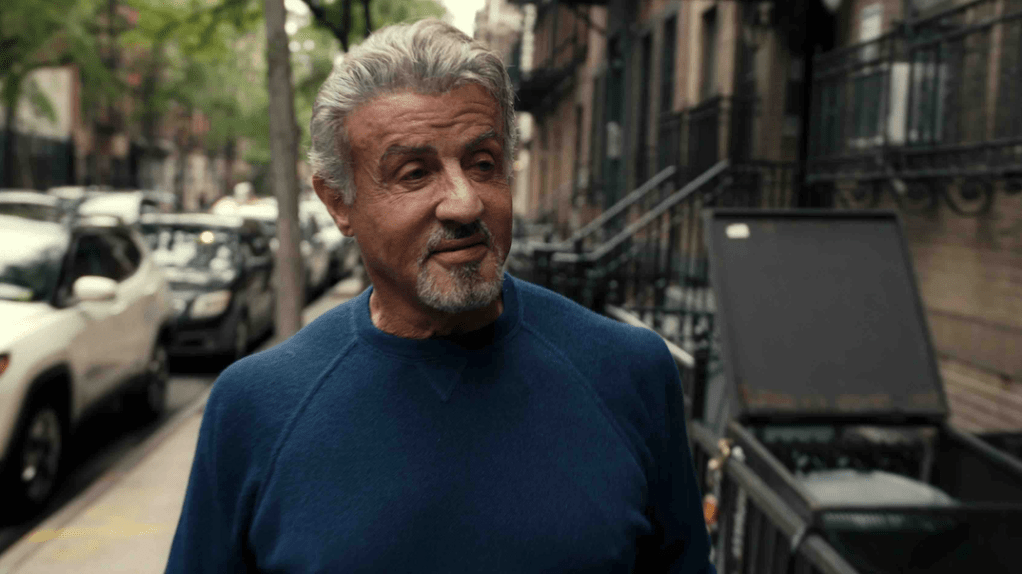 Sylvester Stallone in 'Sly'. Image: Netflix.
In this new documentary, Sylvester Stallone explains how his love of film began as an escape from an, um, rocky childhood.
Under the Vines – Season 2 (ABC iview)
Romantic comedy drama: Sydney socialite Daisy Monroe and ex-London lawyer Louis Oakley try to run a struggling vineyard in southern New Zealand.
LA Confidential – (ABC iview)
Beneath the glamorous veneer of 1950s Hollywood is a crime-ridden city corrupt to its core. While investigating a brutal murder, three very different detectives discover a common bond of integrity. This 1997 film stars Kevin Spacey, Russell Crowe, Kim Basinger and Guy Pearce.
Film Stars Don't Die in Liverpool – (Britbox)
Director Paul McGuigan's 2017 film, starring Annette Bening and Jamie Bell, follows a romance between a young actor and a Hollywood leading lady.
Quiz Lady – (Disney+)
A brilliant but tightly wound, game show-obsessed young woman, Anne (Awkwafina), and her estranged, trainwreck of a sister Jenny (Sandra Oh), must work together to help cover their mother's gambling debts.
Invincible – Season 2 (Prime Video)
The return of the animated series for adults about a teenager whose father is the most powerful superhero on the planet.
Romancero – Season 1 (Prime Video)
Cornelia and Jordan flee from powerful supernatural creatures … and even from themselves.
4 November
Unwanted – Season 1 (Binge)
This new series tells the story of one of the world's largest cruise ships. After taking 28 shipwrecked refugees on board, the ship is taken hostage by the desperate migrants.
5 November
The Super Mario Bros Movie – (Binge)
Chris Pratt and Anya Taylor-Joy star in this big screen take on the famous Italian plumber and his brother.
Lawmen: Bass Reeves (Paramount+)
David Oyelowo stars in this new anthology series that follows the journey of Reeves (Oyelowo) and his rise from enslavement to law enforcement as the first Black US Marshal west of the Mississippi.
Monster High – Season 1 (Paramount+)
Clawdeen Wolf, Draculaura, Frankie Stein and Deuce Gorgon have to discover who they are, embrace their differences, and learn to be fierce and fearless at the one place they all belong: Monster High.
6 November
My Adventures with Superman – Season 1 (Binge)
Animated series in which Clark Kent builds his Superman identity while, of course, falling in love with Lois Lane.
The Real Housewives of Potomac – Season 8 (Binge)
We return to the lives and dramas of six women living in Potomac, Maryland.
Nam June Paik: Moon is the Oldest TV – (DocPlay)
A portrait of the life and times of Nam June Paik, often referred to as the father of video art, who coined the phrase Electronic Superhighway. Directed by Amanda Kim, with Steven Yeun as the narrator.
8 November
The Buccaneers – (Apple TV+)
This 1870s-set series follows a group of wealthy young American women who are trying to find a posh English husband during the London debutante season.
Robbie Williams – (Netflix)
A quarter of a century into his record-breaking solo career, Williams looks back on his younger self and reflects on a lifetime spent in the spotlight.
Australian Epic – (ABC iview)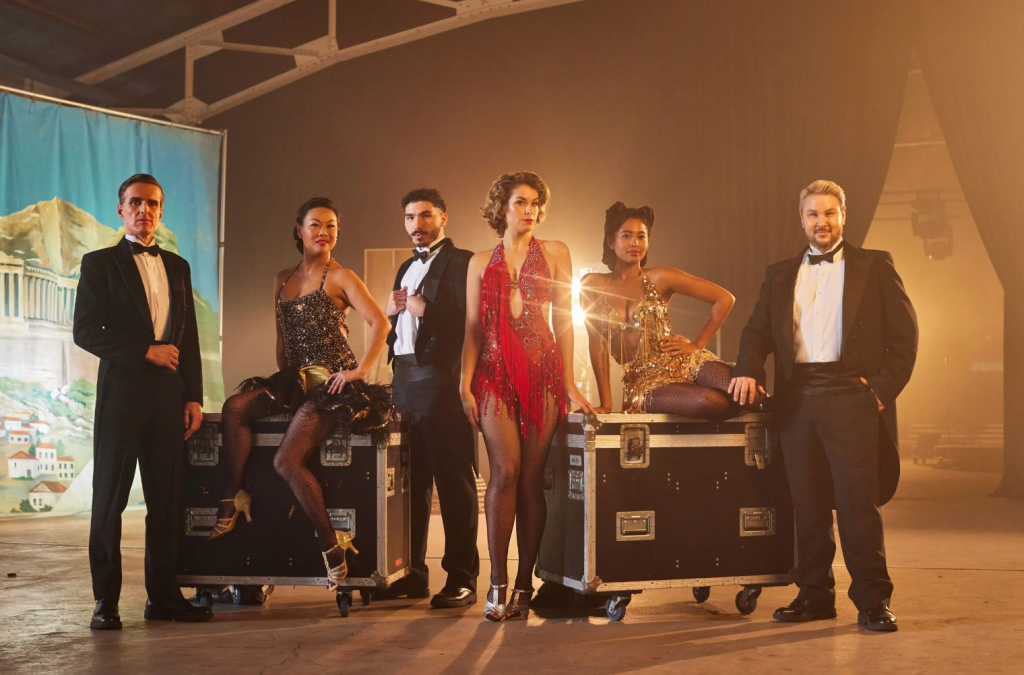 'Australian Epic'. Image: ABC.
In this documentary-meets-musical series, six of Australia's most defining stories are retold as musicals, starting with the story of Australian sport's greatest ever triumph over adversity.
Danger Force – Season 3 (Paramount+)
A superhero and his inventor recruit four children to attend their Swellview Academy for the Gifted. The crimefighters-in-training try to harness their frequently troublesome and sometimes uncontrollable superpowers as they learn to work as a team.
The Loud House – Season 7 (Paramount+)
Follows Lincoln Loud, a middle child and the only son in a family of 11 children. Alongside his right-hand man Clyde, Lincoln every day finds new ways to survive in such a large family.
The Patrick Star Show – Season 1 (Paramount+)
This spin-off of the animated series SpongeBob SquarePants follows a younger Patrick Star living at home with his family, where he hosts his own variety show for the neighbourhood from his television-turned-bedroom.
Blue's Clues & You – Season 4 (Paramount+)
Puppy Blue invites viewers to join her and Josh on a clue-led adventure to solve a puzzle. With each paw print, the viewer is inspired to interact with Josh and Blue to figure out Blue's Clues.
The Santa Clauses – Season 2 (Disney+)
Spinning off from the film series, after 28 years of life as Santas Claus, leader of the North Pole and Christmas, Scott Calvin is looking at retirement. With his family by his side, and his elves at the reins, Scott has to contend with a changing world to keep the spirit of Christmas alive for a new generation.
Spider-Man: Across The Spider-Verse – (Prime Video)
Animated film in which Miles Morales catapults across the Multiverse, where he encounters a team of Spider-People charged with protecting its very existence.
9 November
Rap Sh!t – Season 2 (Binge)
A female rap group from outside of Miami tries to make it in the music industry.
Threesome – Season 2 (SBS On Demand)
Swedish couple David and Siri have known and loved each other since school. When they meet the French art student Camille on a rainy night, however, a threesome seems to be the next most logical step.
57th CMA Awards – (Stan)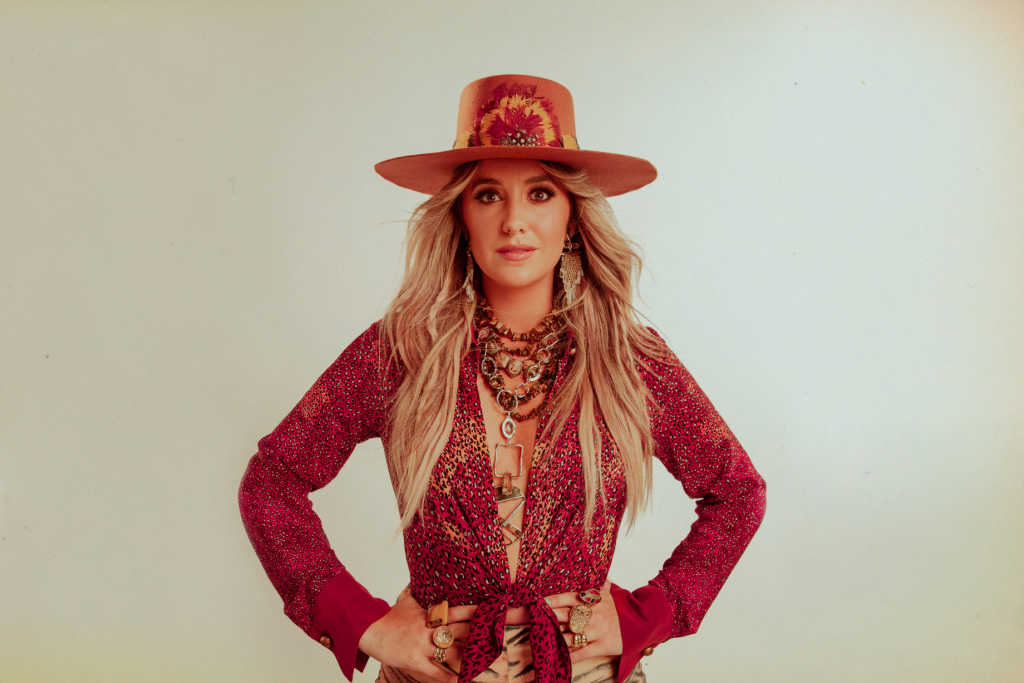 The 57th Annual CMA Awards broadcast live from Nashville. Co-hosted by country music star Luke Bryan and former footballer Peyton Manning, the CMA Awards is the longest running annual music awards program on US network television. This year, nominees reflect some of Country's biggest stars including Lainey Wilson, Luke Combs, Morgan Wallen, Carrie Underwood and Ashley McBryde.
The Longest Goodbye – (DocPlay)
Social isolation is problematic for most of us … not least a group of astronauts bound for Mars in the next decade. A NASA psychologist is given the job of protecting these explorers, who have to balance extreme travel goals and the very human need for others.
Comedy Island: Indonesia – Season 1 (Prime Video)
Comedians in Indonesia take part in bizarre role-playing games to amuse the local inhabitants.
BTS Yet To Come – (Prime Video)
Showcasing the Korean pop band's massive free show at Busan's World Expo in October, with more than 50,000 people in the audience.
WACO: The Aftermath – (Paramount+)
A new series focusing on the fallout of the Waco disaster: the trials of the surviving members of the Branch Davidian sect and the rise of homegrown terrorist, Timothy McVeigh.
10 November
For All Mankind – Season 4 (Apple TV+)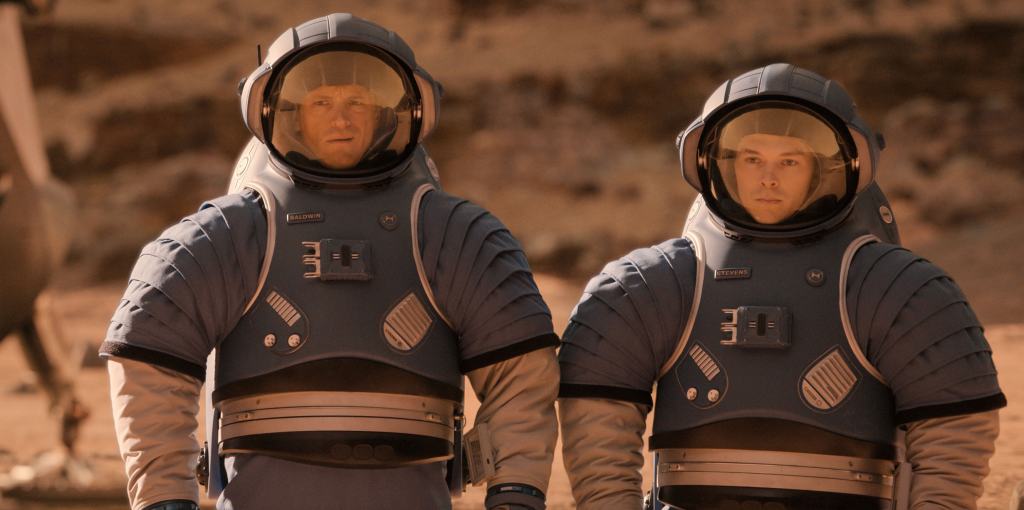 'For All Mankind'. Image: Apple TV+.
The new season delves back into an alternative version of the space race, one where the USSR got to the moon first. Stars Joel Kinnaman, Jodi Balfour, Krys Marshall, Cynthy Wu and Edi Gathegi.
The Killer – (Netflix)
An assassin battles his employers and himself on an international manhunt. Directed by David Fincher and starring Michael Fassbender, with a cameo from Tilda Swinton.
FBI – Season 5 (Binge)
The return of the drama series about the inner workings of the FBI's New York office.
NCIS: Sydney – Season 1 (Paramount+)
The first ever international series from the NCIS franchise outside of the US sees rising international tensions in the Indo-Pacific. The brilliant and eclectic team of US NCIS agents and the Australian Federal Police (AFP) are grafted into a multinational taskforce, to keep naval crimes in check, in the most contested patch of ocean on the planet.
Magic Mike's Last Dance – (Binge)
Channing Tatum and Salma Hayek star in this Steven Soderbergh film.
Churchill – (BritBox)
Brian Cox and Miranda Richardson star in this 2017 film focusing on the 96 hours leading to the World War II invasion of Normandy.
007: Road To A Million – Season 1 (Prime Video)
Nine pairs of everyday people are unleashed on an epic global adventure through a series of Bond-inspired challenges, for a shot at winning a life-changing £1 million prize. Stars Brian Cox as the 'villain'.
11 November
The Curse – (Paramount+)
Starring Emma Stone and Nathan Fielder, this new series explores how an alleged curse disturbs the relationship of a newly married couple as they try to conceive a child while co-starring in their new home improvement show.
12 November
Big George Foreman – (Prime Video)
Khris Davis and Jasmine Mathews star in this film about the former World Heavyweight champion.
13 November
Evacuation – (ABC iview)
The exclusive and moving inside story of Operation Pitting: the British Military's life-or-death race to bring thousands to safety in the evacuation from Afghanistan.
Their Finest – (BritBox)
As the Blitz pummels London, a scriptwriter for British propaganda films joins the crew of a major film production in this 2016 drama starring Gemma Arterton, Sam Claflin and Bill Nighy.
Crimes That Changed the World – (DocPlay)
A three-part history/crime series examining infamous crimes that attracted international attention, including Lincoln's assassination, Jack the Ripper, the Dreyfus affair and the murder of Sharon Tate.
14 November
The Great British Bake Off – Season 14 (Binge)
Who will be Britain's (latest) best amateur baker? The hit reality series returns.
Arctic Circle – Season 3 (Stan)
The Finnish-German crime drama returns for an icy third season.
Pay Or Die – (Paramount+)
Nearly two million Americans rely on insulin for their survival but, for some, the financial cost is too high … so what does it mean to have a chronic illness in the US today?
Rose Gold – (ABC iview)
A behind-the-scenes journey with renowned Australian sportsman Patty Mills and the Australian basketball "Boomers".
Ghosts – Season 5 (ABC iview)
The supernatural sitcom returns, following the comedy chaos of an unlikely house-share between the living and the dead.
All Creatures Great And Small – Season Finale (BritBox)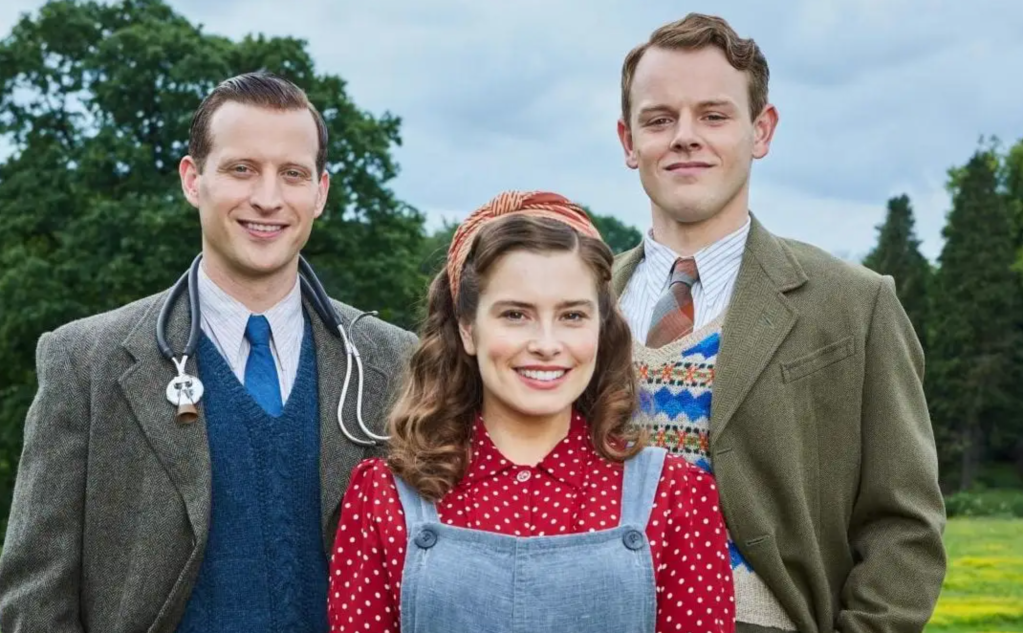 'All Creatures Great and Small'. Image: BritBox.
The adventures of a countryside veterinarian practice in 1930/40s Yorkshire come to a head, for now, in the season finale.
FX's A Murder at the End of the World – (Disney+)
A mystery series with a new kind of detective at the helm – a Gen Z amateur sleuth and tech-savvy hacker named Darby Hart.
Trevor Wallace: Pterodactyl – (Prime Video)
This comedy special sees Wallace discuss male birth control, smoking oregano, his distinctive birds-and-bees talk, and the worst thing you could ever order on a date.
15 November
Brawn: The Impossible Formula 1 Story – (Disney+)
Hosted by Keanu Reeves, this four-part series offers exclusive first-hand insights from racing legends, providing the drama both on and off the track.
The Lazarus Project – Season 2 (Stan)
Starring Paapa Essiedu, Anjli Mohindra, Vinette Robinson and Rudi Dharmalingam, this time-bending sci-fi thriller follows George (Essiedu) as he relives the same day over and over again. In Season 2, the Lazarus agents find themselves trapped in a unique loop. This time, George and the team must exchange their mind-bending loops for the thrills and adventures of true time travel.
ARIA Awards 2023 – (Stan)
For the first time ever, Stan brings the ARIA Awards live to Australian audiences. The full show will also be available on demand on Stan following the official livestream.
16 November
The Crown – Season 6 Part 1 (Netflix)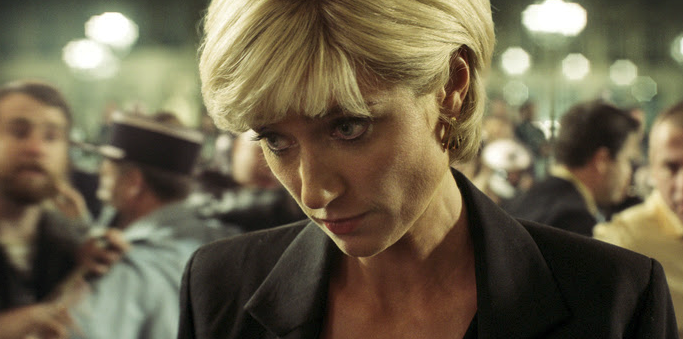 'The Crown'. Image: Netflix.
Queen Elizabeth II reflects on her legacy and lineage as Diana dazzles the public in the final weeks of her life and the monarchy faces a reckoning.
Scrublands – (Stan)
Luke Arnold, Bella Heathcote and Jay Ryan star in this crime thriller based on the bestselling novel by Chris Hammer. Set in the isolated and struggling town of Riversend, the series begins with the town's charismatic and dedicated young priest Byron Swift (Ryan) as he calmly opens fire on his congregation, killing five parishioners.
Julia – Season 2 (Binge)
The return of Daniel Goldfarb's series Inspired by Julia Child's extraordinary life and her show The French Chef.
16 November
Anderson Spider Silva – (Paramount+)
Based on real-life events, Anderson Spider Silva tells the story of the fighter in Curitiba, where he lives with his aunt and meets the love of his life. With a child on the way, he begins to struggle professionally and finds his true calling.
Das Boot – Season 4 (SBS On Demand)
Siblings Hannie and Klaus Hoffmann are poles apart as the season begins, before a shared tragedy brings them closer together.
17 November
Monarch: Legacy of Monsters – (Apple TV+)
In this series, two siblings follow in their father's footsteps to uncover their family's connection to the secretive organisation known as Monarch. Clues lead them into the world of monsters and ultimately down the rabbit hole to army officer Lee Shaw (played by Kurt Russell and Wyatt Russell), taking place in the 1950s and half a century later where Monarch is threatened by what Shaw knows.
Pamela's Garden of Eden – Season 2 (Binge)
Season 2 of the reality show starring Pamela Anderson and son Brandon Lee.
Scott Pilgrim Takes Off – (Netflix)
In this animated series, Scott Pilgrim meets the girl of his dreams, Ramona Flowers, but learns he must defeat her seven evil exes in order to date her.
Phoenix Rise – Season 1 (ABC iview)
Six outsiders learn the only way they are going to survive school is by sticking together … they hope.
The Inbetweeners – Season 2 (ABC iview)
In this second series of the beloved comedy, the gang gets a taste of the "real world" during work experience week and experience the joys of community service.
Dungeons & Dragons: Honor Among Thieves – (Paramount+)
This year's blockbuster film inspired by the game of the same name, starring Chris Pine and Michelle Rodriguez.
Le Week-End – (BritBox)
Can a return to Paris many years after their marriage bring fresh life to the marriage of a British couple in this 2013 film? Stars Lindsay Duncan, Jim Broadbent and Jeff Goldblum.
Windows of Wonder: Inside the Disney 100 Myer Christmas Windows – (Disney+)
In celebration of Disney 100, the Myer Christmas Windows in Melbourne, Australia are transformed –transporting audiences through time and across the decades, with the creation of six windows that define the history of Disney.
Twin Love – Season 1 (Prime Video)
Ten sets of twins are divided into two houses with identical casts, where they will start a search for love.
18 November
Sort Of – Season 3 (Stan)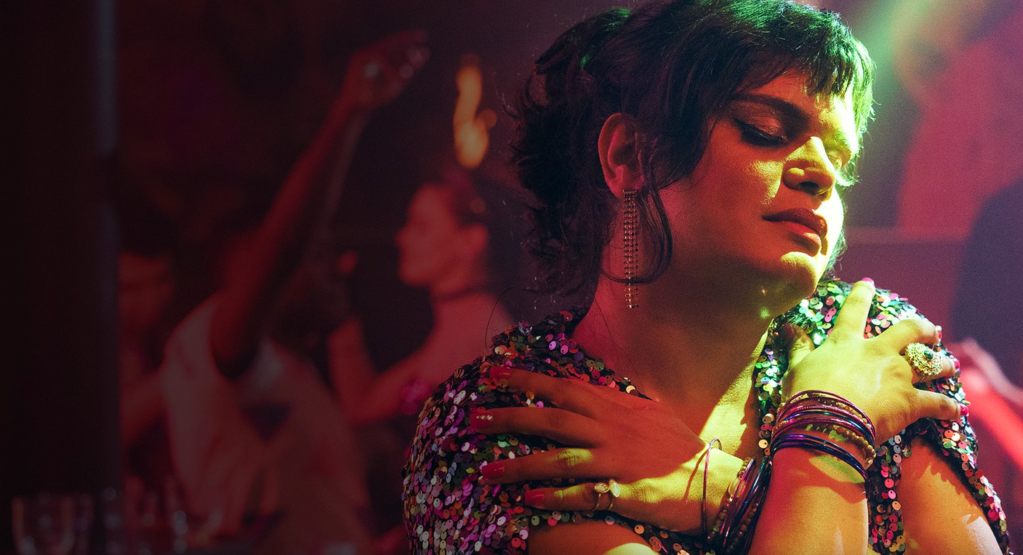 'Sort Of'. Image: Stan.
Created by and starring Bilal Baig, the coming-of-age story returns for its final season. The series follows Sabi Mehboob, a gender fluid Millennial who straddles various identities, from sexy bartender at an LGBTQ bar to the youngest child in a large Pakistani family, to the de facto parent of a downtown hipster family.
19 November
Bill Bailey's Wild West Australia – (ABC iview)
The British comedian heads to Western Australia to take in the beauty … and have some laughs.
21 November
Leo – (Netflix)
Adam Sandler voices a lizard named Leo in this coming-of-age musical comedy about the last year of elementary school as seen through the eyes of a class pet.
Yakka: Australia At Work – (ABC iview)
From working the land, to digging up minerals, from manufacturing to the services industry, this series explores how work has shaped Australia from World War II to the present.
The Way We Wore – (ABC iview)
Hosted by Celeste Barber, this new series uncovers the cultural and historical significance of Australian fashion.
22 November
Hannah Waddingham: Home For Christmas – (Apple TV+)
Emmy-winning Hannah Waddingham rings in the holidays as she welcomes special guests for a musical extravaganza at the London Coliseum. The special was recorded live in front of an audience, and audiences around the world will be able to join Waddingham in celebrating her favourite time of year as she performs festive classics accompanied by a spectacular big band.
The Velveteen Rabbit – (Apple TV+)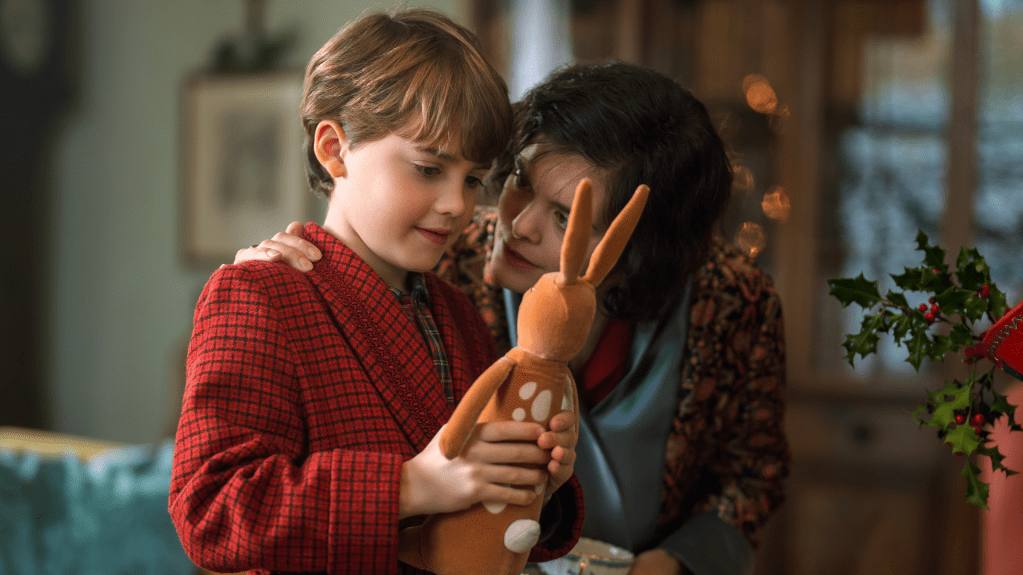 'The Velveteen Rabbit'. Image: Apple TV+.
Based on the treasured, classic children's book by Margery Williams, The Velveteen Rabbit celebrates the magic of unconditional love. When seven-year-old William receives a new favourite toy for Christmas, he discovers a lifelong friend and unlocks a world of magic.
Squid Game: The Challenge – (Netflix)
There are 456 players, $4.56 million, one winner. The global phenomenon comes to life with games inspired by the original series and all new challenges.
Fargo – Season 5 (SBS On Demand)
Fargo's fifth instalment is set in Minnesota and North Dakota, 2019. After an unexpected series of events lands Dorothy "Dot" Lyon in hot water with the authorities, this seemingly typical Midwestern housewife is suddenly plunged back into a life she thought she had left behind.
Comedy Island: Japan – Season 1 (Prime Video)
Popular comedians arrive on a mysterious, and cursed, island, and must prove their improvisation skills while facing unexpected challenges.
23 Nov
Irvine Welsh's Crime – Season 2 (BritBox)
In the second season of Crime, Ray Lennox is ready to return to the fray at Edinburgh Serious Crimes, keen to prove he is fully recovered from his breakdown induced by bringing Mr Confectioner to justice.
Jones Family Christmas – (Stan)
Starring Heather Mitchell, Ella Scott Lynch, Max McKenna, Neil Melville and Nicholas Denton, this Stan original film is billed as a warm-hearted multigenerational comedy told through the lens of an Australian family whose Christmas is impacted by bushfires.
Good Burger 2 – (Paramount+)
This film sequel follows Dexter Reed (Kenan Thompson) and original cashier Ed (Kel Mitchell), as they reunite in the present day at fast-food restaurant Good Burger with a hilarious new group of employees.
Payback – Season Finale (BritBox)
Lexie Noble is entangled in a police operation to bring down a notorious crime lord – but what will happen in this season finale?
Raven – Seasons 1–3 (SBS On Demand)
An investigative police officer is called to work on a smuggling case in the village in the north of Poland where he grew up. While he's on the trail of the smugglers, a young boy disappears in the village.
24 November
The Viceroy's House – (BritBox)
The 1st Earl Mountbatten of Burma must oversee the transition of British India to independence – but it doesn't go smoothly, in this 2017 movie starring Hugh Bonneville, Gillian Anderson and Manish Dayal.
Of An Age – (Prime Video)
In 1999, a 17-year-old Serbian-born Australian amateur ballroom dancer embarks on an unexpected 24-hour romance with a friend's older brother. A 2022 festival circuit hit from director Goran Stolevski.
25 November
All Creatures Great and Small – Season 3 (ABC iview)
It's spring 1939. As a potential World War II looms, all of the Skeldale family have to consider their purpose in Darrowby and beyond.
26 November
Doctor Who: Specials – (Disney+)
The three specials, titled The Star Beast (26 November), Wild Blue Yonder (3 December) and The Giggle (10 December) reunite the Fourteenth Doctor (David Tennant) and Donna Temple-Noble (Catherine Tate) as they come face-to-face with their most terrifying villain yet.
Faraway Downs – (Disney+)
A series remake of Baz Luhrmann's Australia. English aristocrat, Lady Sarah Ashley (Nicole Kidman) travels halfway across the world to confront her wayward husband and sell an unusual asset: a million-acre cattle ranch in the Australian outback called Faraway Downs.
29 November
Slow Horses – Season 3 (Apple TV+)
The return of the darkly humorous espionage drama about a dysfunctional team of British intelligence agents who serve in a dumping-ground department of MI5 known un-affectionately as Slough House. In season three, a romantic liaison in Istanbul threatens to expose a buried MI5 secret in London. When Jackson Lamb and his team of misfits are dragged into the fight, they find themselves caught in a conspiracy that threatens the future of not just Slough House but MI5 itself.
The Artful Dodger – (Disney+)
Set in 1850s Australia, in the lively colony of Port Victory, Jack Dawkins is the Artful Dodger, whose fast, pickpocketing fingers have turned into the skilled hands of a surgeon.
30 November
Obliterated – (Netflix)
From the creators of Cobra Kai, this high-octane action-comedy series sees an elite special forces team faced with thwarting a deadly threat in Las Vegas.
Mafia Mamma – (Apple TV+)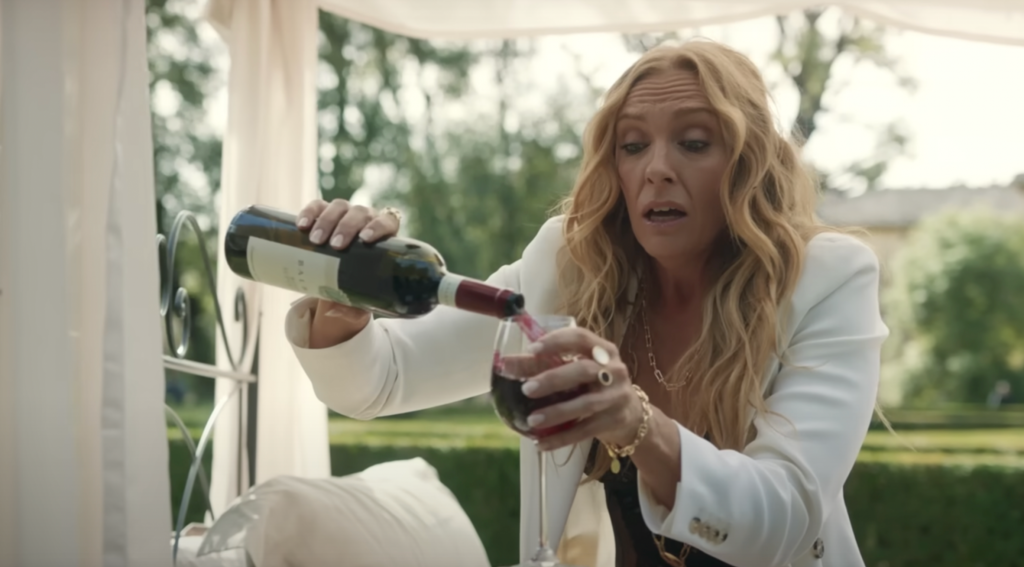 Toni Collette and Monica Bellucci star in this comedy about a mild-mannered suburban mom who is thrust into an unexpected inheritance: her late grandfather's mafia empire in Italy.
Rush: Beyond The Lighted Stage – (Paramount+)
Covering their humble beginnings in Toronto to their status as enduring progressive rock icons, this 2010 film provides a deep dive into the lives and enduring friendship of Rush band members Geddy Lee, Alex Lifeson and Neil Peart.
Bookie – Season 1 (Binge)
Veteran bookie Danny has to adapt to a new world order with sports gambling set to be legalised. Stars comedian Sebastian Maniscalco.
Squaring the Circle: The Story of Hipgnosis – (DocPlay)
Anton Corbijn directs this 2022 documentary about the album art design studio, Hipgnosis, which created some of the most iconic and influential album covers of all time, including Pink Floyd's Dark Side of the Moon. Interviewees include Paul McCartney, Roger Waters, Robert Plant and Noel Gallagher.
Hope Street – (BritBox)
The warm-hearted police drama set on the stunning Ulster coastline is back this time for an extended run of 15 episodes. Port Devine's new detective, the beautiful and mysterious Jo Lipton (Karen Hassan), hits the ground running. Meanwhile, Inspector Finn O'Hare's world falls apart.
The Brigade – Season 1 (SBS On Demand)
Former Special Forces soldier Saïd is the new leader of the BRI, an elite unit of young and fiery police officers who fight organised crime and terrorism. He's taking over the role from Patrick, an old-fashioned cop who learned everything he knows by spending too long in the company of criminals.
Hunters – Seasons 1 and 2 (SBS On Demand)
Rolf Lassgård reprises his role as crime detective Erik Bäckström in this crime series spin-off of the 1996 hit film The Hunters (Jägarna) and its 2011 sequel False Trail (Jägarna 2).
Furia – Season 2 (SBS On Demand)
It's been two years since Ellen and Asgeir stopped the terror attack in Berlin. Ellen is back home caring for her elderly father, while Asgeir and his daughter live in Lofoten, in hiding from the relentless and lethal Ziminov.