'There is a lot of business wisdom in the creative industries,' according to Dr David Court, founder of the Compton School, Australia's first creative business school, established by people from the screen industry. 'This wisdom is not generally written down. It's embedded in people's practices, processes and systems, and our mission at Compton is to unearth and teach that wisdom.'
'Improving the hit rate of creativity' is another way that Court puts it. A rigorous thinker and generator of ideas with extensive hands-on screen industry experience, he is passionate about fostering 'creativity at scale' and improving the intergenerational transfer of creative businesses so they don't just disappear when the founders move on.
Established in 2017, initially running short courses and programs in Australia, New Zealand and Canada, Compton now has a partnership with the University of Canberra, one of Australia's top-10 universities. In 2021 the first cohort of 45 students completed the fully accredited one-year Graduate Certificate in Creative Business, and is now open for 2022 enrolments.
Curriculum and People
The course teaches creative professionals how to start, grow, fund and manage their creative business.
The core curriculum at Compton focuses on leadership, finance, strategy and decision-making – all through the 'prism of innovation'. This is taught by academics, teachers and mentors (or 'Creative Fellows' as Compton calls them) who are all actively creative. They include Piers Grove, publisher of The Betoota Advocate and The Daily Aus; Kylee Ingram, filmmaker, cross media developer and entrepreneur; Sue Maslin AO, producer and rights entrepreneur; Dr Chris Stevens, creative psychologist; and Denise Eriksen, founder of Media Mentors and former SBS and ABC executive.
Chloe Rickard, partner and Head of Production at Jungle Entertainment, is another of the course mentors. Deeply embedded in a successful screen business with productions that include Wakefield, Mr Inbetween and No Activity, Rickard said: 'The course inspires creative leadership. It asks writers, directors and actors to participate actively in the business of creativity. It also asks business leaders to think outside the box when it comes to how things have always been done.'
Of the need for this education at right now, Rickard said the Australian screen sector has seen an uptick in activity since the pandemic.
'Off the back of this mini boom, the sector should be aiming to realise an increase in the value of our product in the international market. Much like Israel experienced following the success of Tehran [the Israeli spy thriller which has just won the International Emmy for Best Drama]. To do this, we need to lean into a highly authored model that elevates world-class creatives. This means breaking down the barriers between the writers' rooms, project management, financing and sales.'
Who is Dr David Court?
As well as being founder and Executive Director of Compton (along with fellow exec Andy Pontin, advertising veteran and former Clemenger CEO), David Court is very much an active teacher within the Graduate Certificate, teaching Creative Decision-Making and Entrepreneurship.
With a PhD in Political Economy, he has long been interested in the intersection between creative screen production and the finance and structures that underpin it. He is known as the policy architect of the Film Finance Corporation and did the feasibility study which led to Fox Studios in Sydney. As an educator, he was previously Head of Screen Business at AFTRS, where he established and led the Masters of Screen Arts and Business program.
'I've been teaching for the best part of 15 years and what I've seen is that business becomes a consideration for people in their careers, usually a few years in. Maybe they're having some creative success, but they're knocking their head against the wall wondering how they grow the business, or get better at it, or actually make some money. That's when they become our students and they're very motivated.'
Compton's students and alumni
Sue Maslin AO is a key teacher and mentor. She said, 'Having delivered numerous Creative Leadership courses for Compton, I have witnessed the transformation first hand when it all comes together for participants and seen their careers quickly develop as a result.'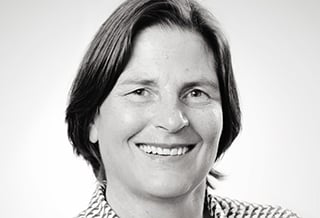 For Maslin it is the alumni that make it worthwhile. 'I am enormously proud of graduates such as Tony Briggs and Damienne Pradier who went on to set up Typecast Entertainment and in addition to building a successful production slate, have delivered Birrarangga, the first Indigenous film festival in Australia; Lee-Ann Woon, an outstanding film marketing executive with Madman Entertainment who is leading the way with diverse and innovative campaigns that connect independent films with audiences or Kylie Pascoe who has successfully made the transition from her strategic marketing business to co-producing a busy slate of feature films with The Steve Jaggi Company. These are just a small selection of the highly talented participants who have realised their creative dreams and business goals following the Compton program.'
How do you teach students to improve the hit rate of their creativity?
According to Court, this can be summarised as:
Choice. How do you choose what you're going to put your time and effort and money into, bearing in mind that there are so many possible things you could do? 'You need to bring a little bit of science to how you choose. People use intuition, which is sometimes good, but intuition is only as good as the experience that informs it.'
How do you bring people to your great idea? How do you validate it and determine its value?
How do you think creatively about the money? 'With a little bit of creativity and chutzpah sometimes you can influence the financing in ways that benefit your business or your team. We try to arm people to do that, and not to give away too much of their intellectual property just because they are so grateful to have a project up.'
Just as important as the theory and case studies taught, is Compton's unique ability to help students develop networks and contacts within the screen industry. After all, creativity at scale is a social endeavour.
Enrolments are open for the Compton School Graduate Certificate in Creative Business, commencing in February 2022. 
ScreenHub, GamesHub, and ArtsHub subscribers also receive $500 off enrolment. Hurry, as this offer ends December 31.