Acting is a notoriously competitive industry, and it can be hard to know how to get your foot in the door. From Method to Chekhov to Classical, there's a wealth of knowledge out there, and countless ways to approach the art and business of acting. But for aspiring actors, the question remains: how do you know what course will be right for you?
For Glen Hamilton, head of Acting at the Academy of Film, Theatre and Television, the answer comes in three parts: excitement, challenge, and achievement. These are values that structure AFTT's acting course, which has recently expanded beyond its Sydney campus through a partnership with JMC Academy. The course will now run on JMC Academy campuses in Brisbane and Melbourne, bringing AFTT's interdisciplinary, industry-focussed approach to new cities and students. If you want more information about Acting at JMC Academy's Melbourne or Brisbane campus, you can contact JMC Academy via email.
Here are Hamilton's top tips on what to look for in an acting course.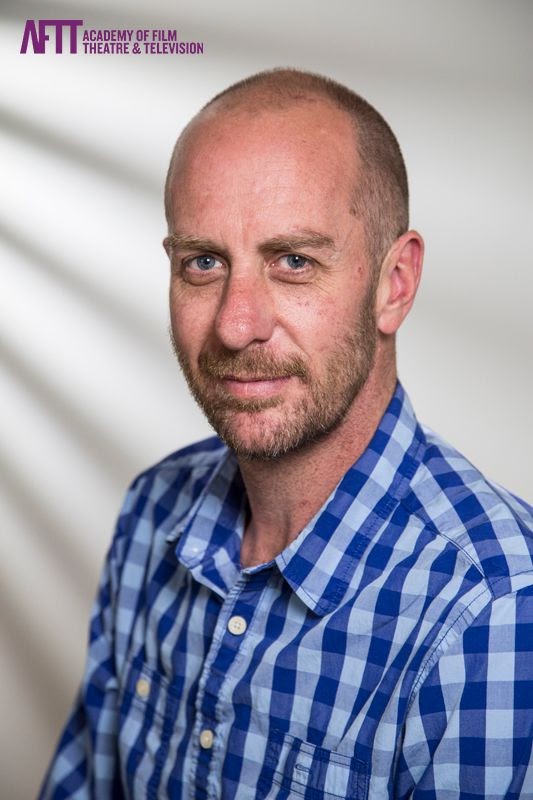 TRAINING FOR A CHANGING FIELD
Aspiring actors usually harbour dreams of appearing on the silver screen or stage, but a good acting course should prepare you for a broader field of work: 'I think a young person should first of all consider the changing face of the acting industry and the many new opportunities that are now presented,' Hamilton said.
Hamilton underscores the importance of teaching skills that are applicable to a broad range of projects, so that students will be well prepared to take on roles across the industry – including in areas they might not expect. At AFTT students are prepared to work in a variety of new media forms, including videogames and animation.
And it's not just important to dream big: students at AFTT also get a wide variety of hands-on experience, including experience with motion capture, multi-cam TV work, and voice over.
THE BUSINESS OF SHOW BUSINESS
There are many essential skills that go into maintaining an acting career outside of acting itself. Hamilton underscores the importance of understanding the business side of things. 'Acting is challenging, and so is managing a career, so an acting course should teach students how to be more resilient, to have an independent process,' he said, adding that people skills are key: '[students should] consider how their advanced communication and collaboration skills can be utilised in other areas to support their portfolio careers.'
To this end, schools like AFTT also maintain a wide range of industry partnerships that help students get a foothold in the competitive industry. Hamilton described the academy as a 'microcosm of the industry,' with working artists in teaching roles, and assessments that give students a practical boost, like the Showreel Project, which sees students develop a showreel with a professional crew that is then published on AFTT's website. It offers units that provide opportunities for students to create their own work, like Actor as Filmmaker, Devised Theatre Production, and The Entrepreneurial Actor. The campus also hosts film and theatre production courses, and students routinely collaborate.
Hamilton also recommends looking for a course with strong partnerships with the industry itself. AFTT's acting course is partnered with the Belvoir St Theatre, providing a key connection between the academy and the Sydney theatre industry.
RESEARCH IS ME-SEARCH
Ultimately, the kind of school that works for you is a personal decision as much as a professional one. Hamilton has two simple questions for actors to ask themselves when visiting a potential acting school: 'Do these people care? Do they seem to know their industry and understand creative education?'
AFTT's course is primed for the introspective actor, who will be supported in developing their own process. The first trimester is focussed entirely on self-exploration, allowing students to self-reflect through the lens of different characters. 'This means freeing the actor to be open – available – responsive – expressive,' Hamilton says. This reflection creates a strong foundation that the course's skills-based units can build on.
So long as an aspiring actor is given practical opportunities and encouraged to be resilient, they'll learn how to forge their own path: 'something that works with the perfect uniqueness of them,' Hamilton ends.
Drive your passion for Acting, Film or Theatre at Academy of Film, Theatre and Television Open Day on Saturday 18 September.
Register now
.