While the seemingly rarefied world of art museums and commercial galleries can feel worlds apart from an emerging artist's studio or an artist-run initiative, they're all part of the same ecosystem – an interconnected art world in which networks and connections run deep.
'It's all related. We're all one big art community when you really get down to it,' explained commercial gallerist Kerry-Anne Blanket.
The owner and director of two brick and mortar galleries in the Sydney suburbs of Pymble and Terrigal respectively, Blanket is intimately attuned to the many layers and levels of the art world and the ways they feed into one another locally, nationally and internationally.
'I handle and I see firsthand a wide variety of art,' she said. 'I've got a broad scope over the market and the different styles of art being made and the different trends that are going on.'
Such a perspective means Blanket keeps a close eye on the world of contemporary Australian art. Nonetheless, she confesses to being 'a little surprised' at being invited to help judge the 11th edition of the Hornsby Art Prize. 'But at the same time I was very excited,' Blanket told ArtsHub.
Operating as she does in the commercial gallery sector, Blanket keeps a careful eye on 'art market relevance' among the artists she represents, but said such priorities will inform rather than hinder her approach to judging the Hornsby Art Prize.
'When I'm judging the Art Prize, what I'll be bringing to the table is a keen eye – I'll be looking for artists who are doing something fresh overall, rather than something specific to a medium that I may be familiar with, or a subject that I may be familiar with,' Blanket explained.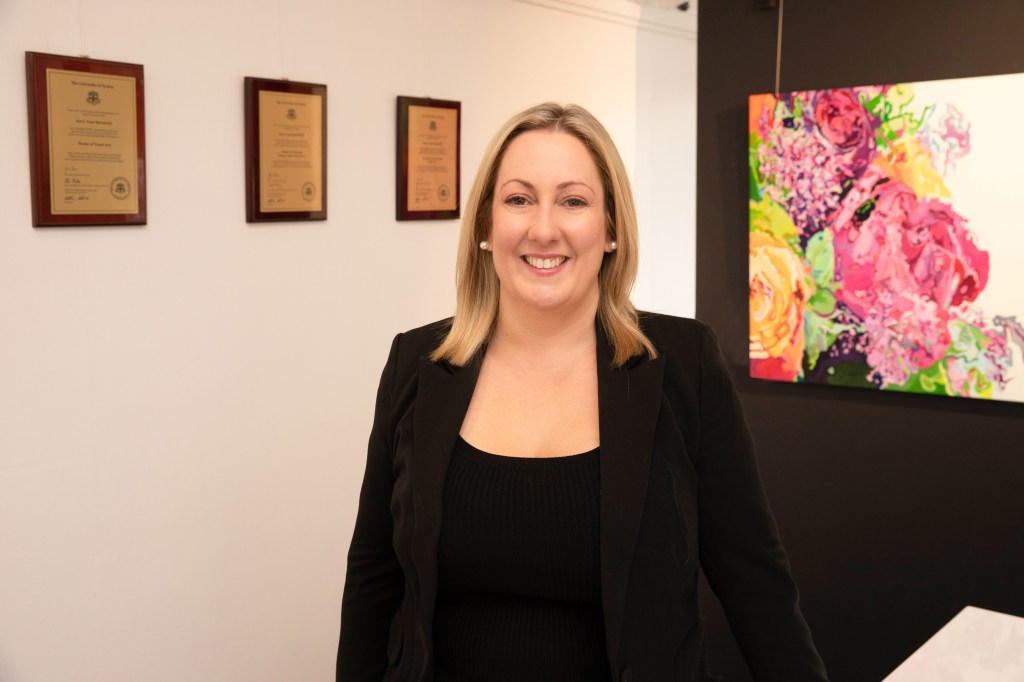 Organised and sponsored by Hornsby Shire Council, and delivered in partnership with the Hornsby Art Society, the Hornsby Art Prize is open to artists from across Australia. There are five different entry categories: Painting, Drawing, Printmaking, 3D Works and Digital Art – Stills, with $1000 awarded to the best work in each category.
Joining Blanket in judging the entries for this year's edition of the Hornsby Art Prize are sculptor Col Henry and photographer/sculptor Janet Tavener, both successful independent artists as well as art teachers and educators.
Blanket is looking forward to the robust and informed debate that will accompany the judging process. 'I'm anticipating some really rigorous conversations with the other judges once the art is before us,' she said.
Together, the three judges will be responsible for selecting the winner of the major, non-acquisitive prize of $10,000, sponsored by Hornsby Shire Council.
Two other awards are offered to local artists: the Hornsby Shire Emerging Artist Award and the Wallarobba Outstanding Local Artist Award. Each offers a $3000 cash prize as well as a supported solo exhibition at Wallarobba Arts and Cultural Centre in 2023.
Why you should enter the Hornsby Art Prize
Entering the Hornsby Art Prize or an equivalent competition is a valuable step in any artist's career. Even those who enter but don't make the shortlist can find the process helpful, Blanket said.
'Every applicant needs to review their own work for themselves, critique their own work for themselves [and] decide which artwork to enter. Every applicant wants to put their best foot forward when they enter an art prize, so they're already looking at their work and they're critiquing their overall body of work before they make their submission. That's actually a really valuable experience and a really great process for any artist,' she told ArtsHub.
'From the very beginning – creating your submission, writing your artist statement, selecting and critiquing your work as an artist and then entering it and putting it before a panel of judges – that's a very big deal, and I think for any artist it's a huge step to put your art out there ready for critique.'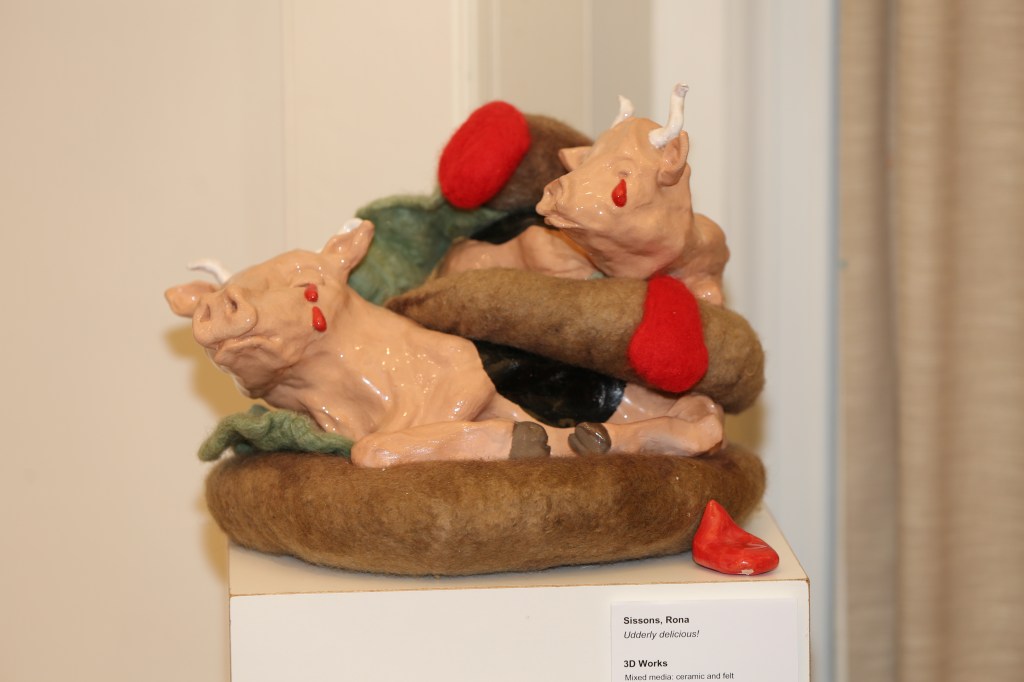 Importantly, entering a competition like the Hornsby Art Prize can ensure one's work is seen by new eyes and fresh audiences – including commercial gallerists like Blanket herself.
'When artists are selected as finalists, not only do they gain that sense of merit and credit and confirmation that comes with achieving a finalist position, it also ensures their work is put in front of an audience that may not have necessarily been seeing their work prior. It's an opportunity for a lot more people to see their art,' Blanket said.
As a judge, she's especially excited about seeing the work of artists who are not currently on her radar and who are pushing the boundaries of what's possible or expected in the art world.
'For this prize in particular, I'm going to be looking for people who are not only doing great things but doing them in a really great way,' Blanket said.
'People who have a fresh, new approach and who are breaking boundaries. I'm going to be looking for high achievers, really, which is the whole point of the prize. I'm really looking forward to that.'
Key dates for the Hornsby Art Prize
Entries close: Sunday 31 July
Finalists announced: Monday 12 September
Main drop off for artworks: 5pm – 7pm, Sunday 16 October
Exhibition opens to public: Wednesday 19 – Sunday 30 October
Award Night: 6pm, Saturday 22 October
Learn more about entering the Hornsby Art Prize. Entries close at midnight AEST on Sunday 31 July 2022.