If COVID has taught us anything, it's a deeper awareness of ourselves and the importance of enjoying life in the present.
Theatre director Katie Cawthorne said drama classes can provide you with the tools to facilitate a healthy relationship with oneself and others. She brings a wealth of experience and passion to the National Theatre Drama School, where she teaches youth drama and adult short courses.
Previously the Artistic Director of Canberra Youth Theatre and co-founder of theatre company The Anchor, Cawthorne's approach allows students to shine.
'I'm really interested in ensuring that young people have a platform for their voice to be heard, because often it's a voice that can be a minority in the world we live in,' said Cawthorne.
'The development that I see in young people when they can tell their own story is unbelievable. I love seeing them actually feel confident in their own body, with their own opinions and their own thoughts,' she added.
Cawthorne expects the return of in-person classes at The National Theatre to further fuel the enthusiasm that young people have for drama in the presence of their peers and expressing themselves in a safe space.
Youth drama classes usually involve skills building in term one, which are then incorporated into a performance in term two. The performance theme is always developed in collaboration with the students in order to explore social and political issues they feel strongly about.
'The aim is always to try to build towards a performance where they can practice those skills and look at how they can affect an audience,' said Cawthorne, adding that 'parents and friends usually come along'.
BRINGING OUT YOUR BEST
Adult short courses attract beginners who just want a taste of acting as well as professionals seeking to propel their careers.
The Adult Intro to Acting class is one which Cawthorne finds especially rewarding: 'I loved teaching that class because people were very honest with me at the beginning.'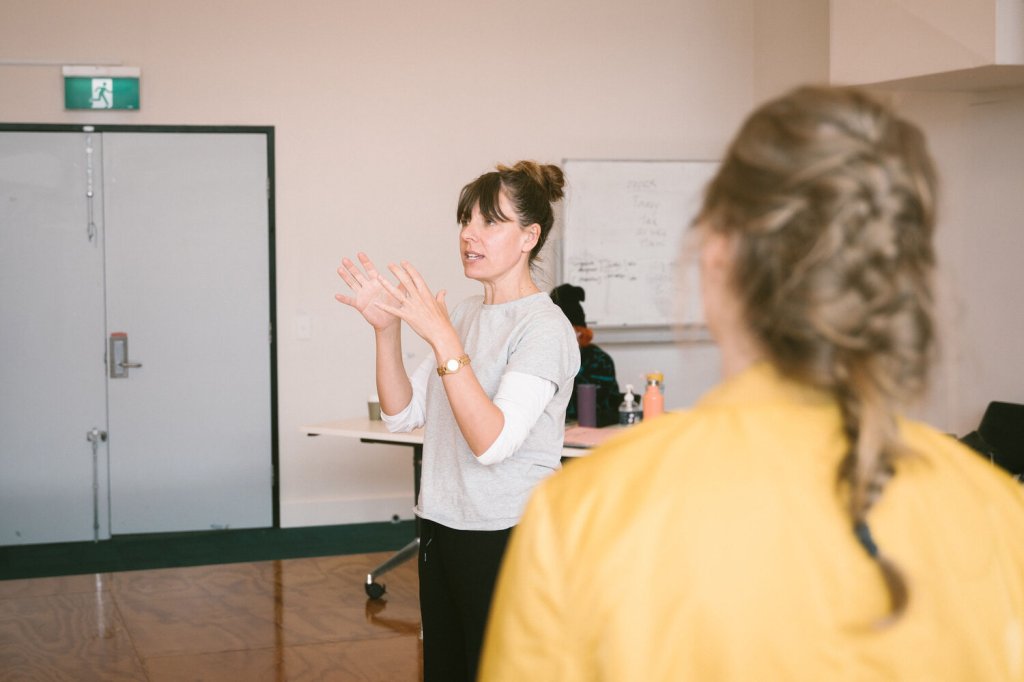 For some, entering the unfamiliar terrain of drama may be nerve-wracking, but Cawthorne guides them through a process where they can feel more confident and learn the tools to release their tension.
'All of them just really wanted to be more present and by the end of the course they all agreed that they felt that way … they were prepared to be silly and not take themselves so seriously, which was lovely because that's my whole life.'
Cawthorne continued: 'As adults, we do forget that we're allowed to play because we get into this very serious work world.
'One of the things that people don't think about when taking care of their mental health is how helpful it can be for you just to be able to release tension, to allow yourself to be more open.'
Noting that there may be some social anxiety around reopening after prolonged isolation, Cawthorne said this was where drama classes can help.
'It's an opportunity, in a structured space, to re-practice those social skills – it's great fun. We laugh a lot, we dance a lot.'
In-person classes have resumed at the National Theatre Drama School and enrolments are open for 2022.