There are few greater joys than watching one's children thrive and grow thanks to a combination of a nurturing environment and skilled and passionate teachers.
For Perth resident Alison Tasker, that joy came from seeing her young daughter engage with the classes offered by Stagecoach Performing Arts.
'She wasn't very sporty when she was little, and so I think in a school environment, sometimes she struggled to find her place. Whereas when she was in Stagecoach, it always felt like that was her place – somewhere that she could shine,' Tasker said.
With alumni including actors Jamie Bell and Emma Watson, it's clear that the educational framework offered by Stagecoach – an extra-curricular performing arts network with schools across the UK as well as Canada, Germany, Gibraltar, Malta and Perth – has significant benefits for the young people who participate in its age-appropriate performing arts training.
More than 50,000 students around the world benefit from Stagecoach training every week. As well as learning to dance, sing and act, participants develop a range of performance and stagecraft skills as a result of their part-time classes. They also learn skills which will benefit them later in life.
'They develop confidence through being able to speak to people of different ages and working in teams,' said Tasker.
'In drama and other disciplines, quite often the students are asked to work collaboratively with other members of the group, and in dance they're encouraged to come up with their own choreography and moves based on a theme – creative approaches which encourage them to think outside the box.'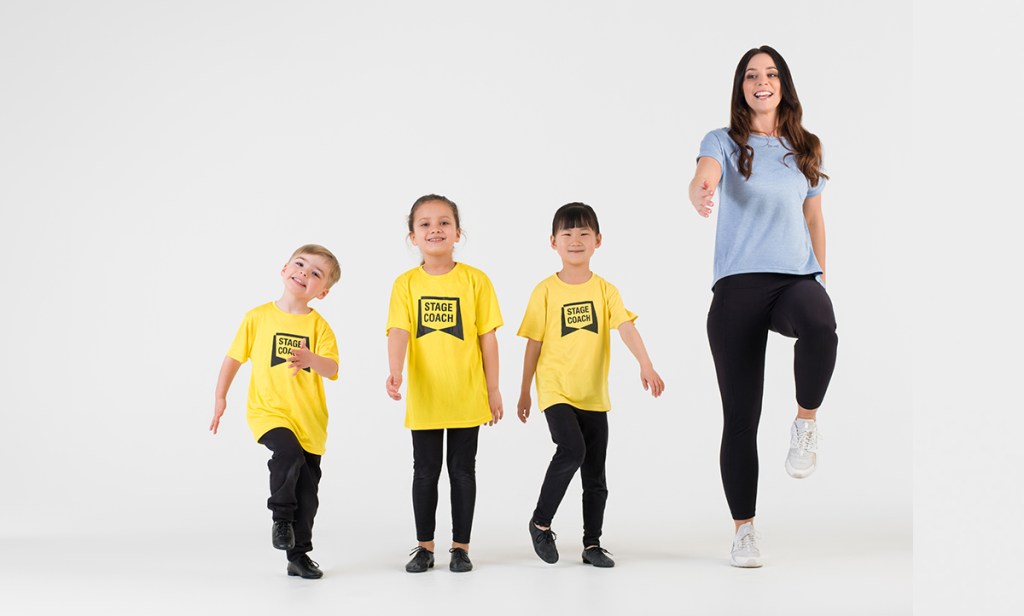 Watching her daughter's development in Stagecoach classes in the UK, where they originally lived, and later in Perth, to which the family emigrated in early 2013, encouraged Tasker to become a Stagecoach franchisee.
'It wasn't something that I thought of immediately, but I was in a new country, and I was feeling my way, and I think I'd got to a point where I sort of regretted not working in the arts,' said Tasker, who today is the Principal of Stagecoach Perth South.
'It felt like the right opportunity, so I contacted head office and started having some informal chats. I always found head office really helpful and supportive, and all the way through the training process as well, even now that I've become a franchisee and principal. They were brilliant, really approachable. It's been a great experience for me,' she said.
Having recruited a range of talented teachers to work at Stagecoach Perth South, Tasker takes great delight in watching the children under their tutelage shine.
'I know we've done a great job when we see kids come in who are really shy, and we watch them grow and come out of their shells as the term progresses, and through subsequent terms after that,' Tasker said.
'It's amazing how they grow and improve their confidence and step up their game. They go from an hour and a half early stages program with one teacher and a teaching assistant, to a three-hour program in which they're moving between three disciplines with three different teachers. It can be quite a big step up, but I'm always amazed how the young people do step up and rise up to the challenge.'
Tasker is equally keen to see new franchisees rise to the rewarding challenge of opening new Stagecoach Performing Arts schools across Australia.
'If you've got a passion for the arts and if you enjoy building a business, it really is a career move you should consider,' she said.
'You get enormous support from Stagecoach head office and it's a great opportunity to learn on the job; you learn so much and so quickly. It's great having someone that you can always turn to, to ask for advice and help with anything.
'So, I would say to anyone considering a career or a franchise in Stagecoach, go for it. But please be committed – committed to the brand and committed to the kids, because then everyone will get a lot out of it,' Tasker concluded.