After more than a decade on the cultural landscape, Bleach* Festival is showing no signs of ageing as it unleashes a program promising to redefine expectations of the Gold Coast. Artistic Director Rosie Dennis believes that the, 'I think our read on who and what the Gold Coast is, is outdated.'
Events in the festival occur across venues from Burleigh Beach to the state-of-the-art Home of the Arts (HOTA) to the historical suburb of Mudgeeraba. And Dennis is keen to have a festival that celebrates all of these spaces. 'We have an incredible Botanic Gardens up here that is under-utilised. We presented a concert there last year which was really successful so have built a bigger program of live music there for 2021.
This year the Gold Coast Regional Botanic Gardens will play host to Sarah Blasko with live orchestral backing from the Queensland Conservatorium of Griffith University. On another night, jazz heroes The Necks will change the tempo with their smooth sounds playing through the gardens. The Song Company will bring twenty 'compact compositions' to the stage showcasing the work of 19 different composers and 8 vocalists unified by conductor Anthony Pitts.
Part of the secret of the programming success is that Bleach* has the momentum of a successful 2020 event. It was one of a few arts festivals that went ahead despite COVID limitations, so while other events are re-starting, the Gold Coast is expanding on the previous year and bringing back favourites.
First Light and First Nations
Dennis drew on the experiences of Bleach* 2020 to expand on the First Nations programming. 'We had significant First Nations programme last year which was positively received by audiences. In fact, when we surveyed our audiences, one of the top three reasons that more than half came along to the festival was to experience our First Nations programme. For me, this is exciting and tells me our audiences here are ready to ambitious conversations about place, identity and culture.'
Buoyed by the audience feedback, Dennis continued one of the most popular events from last year. 'Our festival opens with an event called First Light. It takes place on the sands of Burleigh Beach just ahead of the sun rising. Audiences see an hour-long performance to the rising sun, which is First Nations-led and First Nations-performed and this is directed by our First Nations curator Jo-anne Driessens.'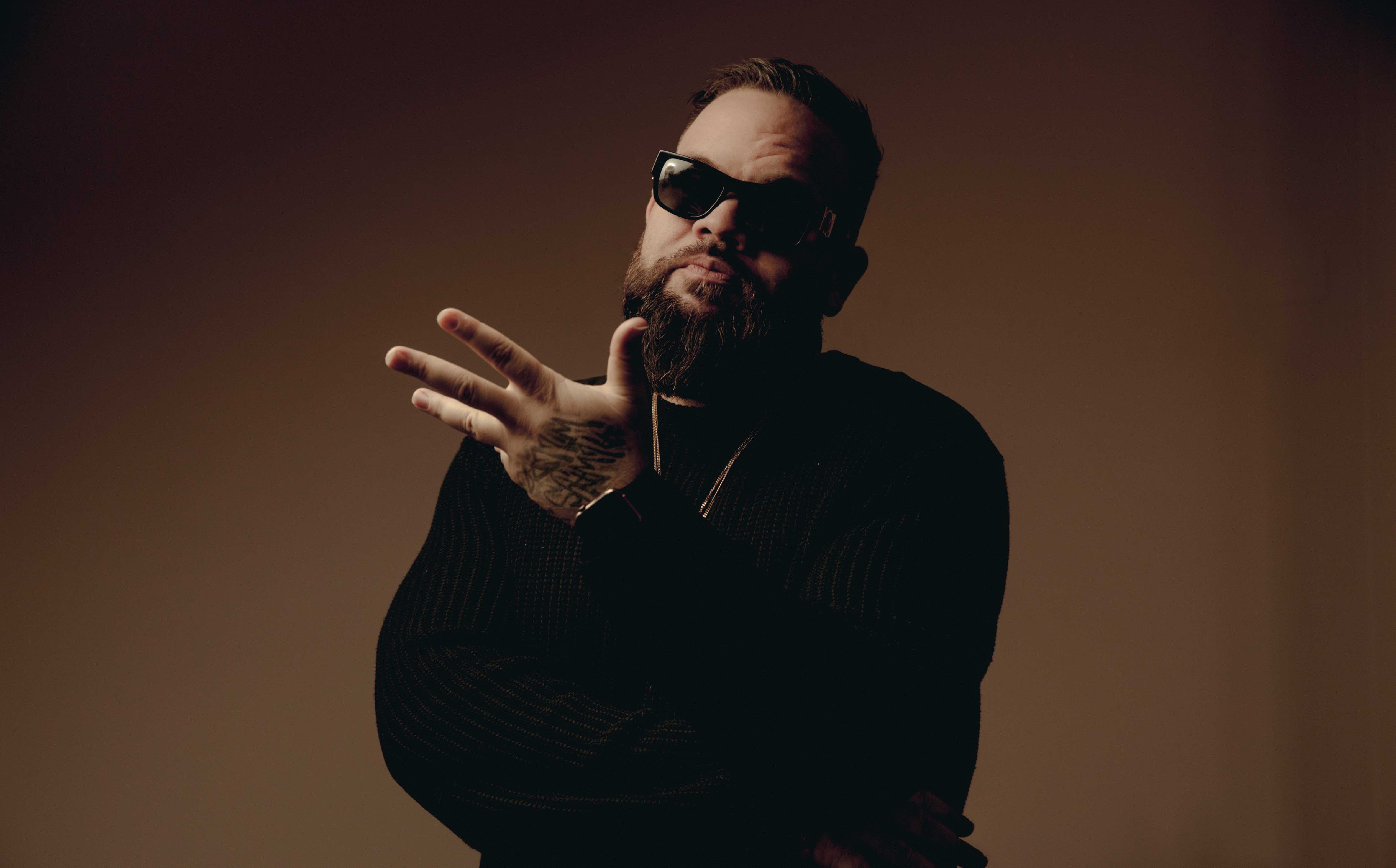 Briggs brings his uncompromising rhymes to Burleigh. Image supplied.
Among the many new works there is a new commission from Vernon Ah Kee, a member of the Kuku Yalandji, Waanji, Yidinji and Gugu Yimithirr peoples, with a reputation for provocative works. But there is also hiphop artist Briggs. 'He's never played the Gold Coast before and I am anticipating it will be massive.'
A very different sense of place with every event
With a growing population of 600,000 spread across 70km, the Gold Coast has many facets. 'The Gold Coast is geographically long, 70km of coast-line,' Dennis said, 'and it's a challenge to create a sense of festival across all of those spaces.'
This year Dennis is looking at having longer events in each location so it feels like each venue has a deeper experience. 'We go all the way down to Currumbin with a night called Bliss which we've invited the unstoppable Betty Grumble to curate a big queer night of cabaret and dance. And that's in a more industrial area of the Gold Coast.'
At the foothills of the hinterlands, Mudgerraba promises a series of events very much rooted to place, Big hART's Acoustic Life of Sheds. 'I just love the premise of this particular project. It connects an artist with not only a place, but also the stories of that place and the family who are living at that place. The artist has a week-long residency with the family, and learns more about the history of that place. And we premiere all of the compositions made during the residency as part of a series of 20-minute concerts presented at each Shed.'
To see the place-based performances audiences join a 'carpooling convoy' to journey to each site with a different artist at each from Middle Eastern artist Mzaza to banjo virtuoso Andrew Tuttle to Mullumbimby-base percussionist Michael Askill.
States of origin
Surfing the Fringe will be a special one-night only event celebrating the artists across the ten years of Bleach*. Image supplied.
Bleach* began with a small grant from the local council as an event to support the Quicksilver Pro surf competition but has become a jewel in Queensland's crown. Dennis said 'I think it started as more as a Fringe Festival, tapping into beach culture. But what's happened over the last four years, around the Commonwealth Games, is that the Festival has really started to flex a little bit more of its cultural muscle. It's not a big festival, but we've certainly moved out of that fringe environment into more of a contemporary arts festival which is heavily inspired and led by place and site.'
Today the festival thrives on its mix of events that makes it feel as vital as ever. It features 170 Gold Coast artists in the mix of 355 artists from across Australia. Queensland Minister for the arts Hon Leanne Enoch summed the spirit of the festival's evolution: 'It is great to see the 10th iteration of BLEACH* Festival. What started as a small fringe event back in 2012, has grown into one of Australia's most exciting place-based festivals.'