Charles Firth & James Schloeffel: Wankernomics: Solutionising The Corporate World
★★★1/2
Contrary to what the title implies, Wankernomics, its presenters tell us, is not actually about the study of masturbation, but is actually set up as a university MBA course to teach the skulduggery or fine art of attaining supremacy in a capitalist world. With the show created by master satirists Charles Firth, from The Chaser and James Schloeffel from The Shovel, you already know you'll be in for a treat and the lads certainly do deliver a show designed to help clueless folk crack the code of corporate success.
After jabs at some easy and predictable targets (arts graduates, the Young Liberals Movement, mature age students), Firth and Schloeffel begin to take us through eight units and an exam to help us become certified wankers. (There's also an extension if you want to take your study further and win at the office social chit-chat).
In their impeccable white shirts and ties, the two are perfectly dressed to resemble escapees from middle-management, as they lay out some pointers on how to be a capitalist god. You have to know the lingo of course, such as always using phrases longer than necessary ('get into alignment' rather than a simple 'agree'). There are units on how to win at meetings, and how to quote for consultancy work: the case study's subtitle is 'how to milk the taxpayer'. There's even a The Price is Right-styled Mission Statement Generator that's very funny.
The fact that Wankernomics elicits as many groans as it does laughs just shows how many of us in the audience have been subjected to endless meetings and clichéd jargon such as 'thinking outside the box', 'reaching objective KPIs' and 'moving forward'. My companion whispered to me, 'This is not funny; this is my life!'
Charles Firth & James Schloeffel: Wankernomics is playing at the Athenaeum Theatre until 23 April as part of the Melbourne International Comedy Festival. Tickets: $39-$55
Danny Bhoy: Now is not a Good Time
★★★1/2
It's difficult to believe Scottish comic Danny Bhoy has been coming to the MICF for 20 years. He remains as boyish as his name. Bhoy also has oodles of charm and it's partly this charisma that has garnered him a loyal, cult following. After two decades in the game, there's certainly an easiness to his stage persona; he holds forth confident in the knowledge that he will be well-received regardless of what he says. Even when he's mad at something, gently heckling latecomers or picking on random audience members, there's never any rancour displayed. Bhoy's just too nice a fella.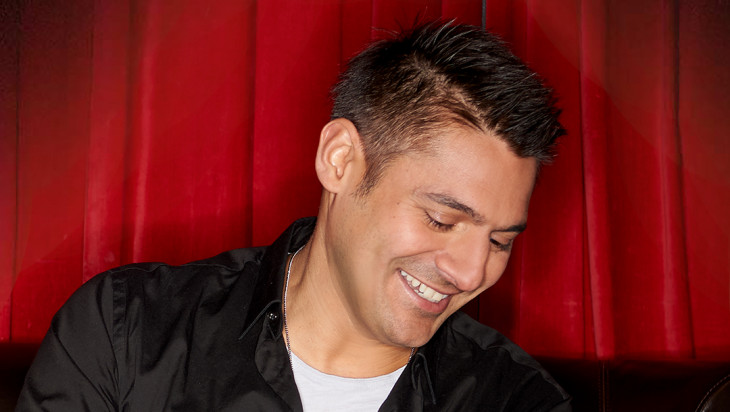 This new show, unsurprisingly, spends a fair bit of time reflecting on the pandemic, as Bhoy tell us of disappointing online purchases as he, like many of us, succumbed to boredom and panic buys. The narrative is desultory and jumps everywhere. One minute he can be pondering over the percentages of cacao in chocolate bars, the next he will be relaying an excruciating story about a mattress delivery during lockdown. Then, to cap it off, he'll impersonate a penguin and a giraffe, before reading out coruscating reviews of Scotland's first ever wine. He is very good at impersonating the Aussie ocker accent and his physical comedy is laced into his spoken word.
Read: Comedy reviews: Circus Oz, Jeff Green, Mark Watson, MICF
This is Bhoy's first time performing outside of the UK for a few years and it's a welcome return.
Danny Bhoy: Now Is Not A Good Time is playing at the Athenaeum Theatre until 23 April as part of the Melbourne International Comedy Festival. Tickets: $54.90