Perth Comedy Festival is over for another year, but the laughter will live on for as long as the jokes remain in the minds of sufficiently amused audience members. With a line-up including (but not limited to) Wil Anderson, Sarah Pascoe and two of the guys from The Chaser, Perth audiences were spoiled for choice again this year. Three absolute highlights of the Festival 2023 were Brodi Snook, Rose Callaghan and Jennifer Wong, all of whom excel in the arena of narratively-driven stand-up with sprinklings of anecdotal pandemic-related humour.
They are also all continuing to tour their shows following their Perth runs. Despite sharing certain structural and topical similarities, each show is deeply personal, with idiosyncratic hilarity and thematic individuality.
Brodi Snook: Villain
★★★★★
Brodi Snook is a talented storyteller whose artful use of language complements the rawness of her comedic content. A self-described people-pleaser, Snook is an expert on toxic positivity. Her aim is to become more assertive, which (for a woman) is apparently known as 'entering her villain era'.
Snook's newest show, Villain, takes audiences on a journey of personal growth (body hair counts, right?) and includes bonus rants about the audacity of men. No topic is off limits (hello, period clots) as she delivers perfect punchlines, evocative moments and pop culture references wrapped in perceptive wit.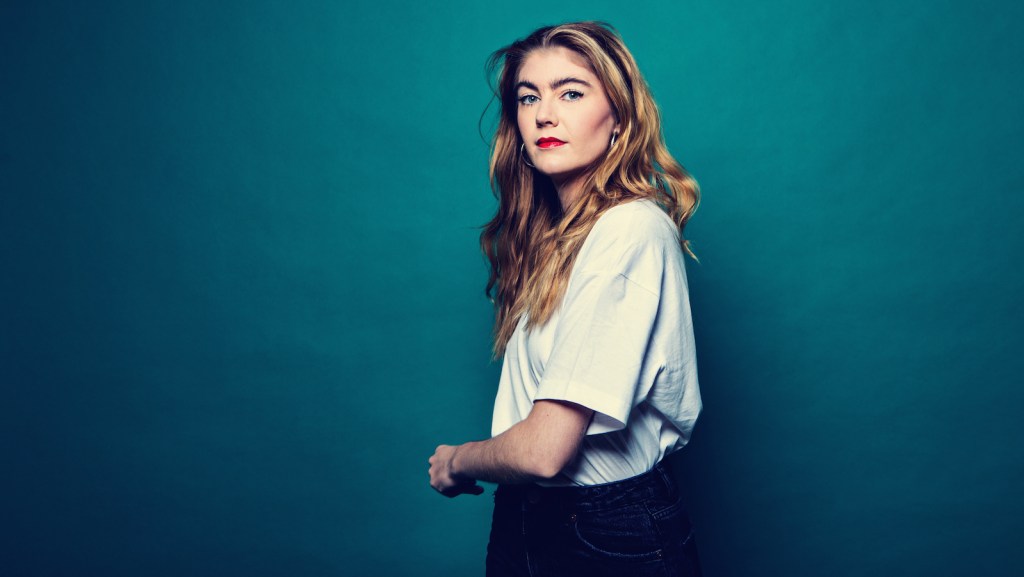 She describes long-distance pandemic relationships with British men (relatable), murderous dreamscapes (also relatable) and anxiety (ahh, the perfect trifecta) with rebellious courage. She pits (pun intended) the 'pro-bush' people against the paedos, and exposes stupid hot people, all amid an array of long leg hair and magical thrush spells. Self-aware and culturally-attuned, Snook is funnier than all other humans combined.
Rose Callaghan: Young, Dumb and Full of Mum
★★★★ 1/2
Rose Callaghan is an award-winning stand-up comedian, actor, writer and presenter, whose show Young, Dumb and Full of Mum embraces underage hecklers.
Babies in prams and day-drinking parents are explicitly welcome in this show that spans Callaghan's lockdown experiences and COVID-themed pregnancy announcements, featuring cum-puns galore.
From her own babyhood stories to things being 'fine', Callaghan makes the audience wonder 'what even is anything?' as she leans into an onomatopoeic reminiscence of Schrodinger's pregnancy. Topics like birth trauma, gender dynamics and the shock of descending into the deep pit of motherhood are just as funny as they sound. Funnier, actually. And no, that's not sarcasm. She is hilarious.
Snippets from a 1985 film gives a whole new meaning to the term 'found footage' as Callaghan's mother exposes the reality of motherhood via a series of bizarre dream sequences involving peeled grapes and problematic choreography. Other audiovisual elements include an cheek-achingly-accurate rap about motherhood, which will live on forever in the thoughts of all who witness it. Skinny babies, the perceived homogeneity of parents and postnatal constipation are all charmingly highlighted in this mum-centric monologue composed primarily of saying the quiet parts out loud.
Callaghan's expertly structured stand-up comprises a well-written, perfectly paced and genuinely engaging narrative. Flipping gender roles one mason jar at a time, her show is great contraception for non-parents and hilarious, vicarious therapy for everyone else. With accessibility based on ignoring the indistinguishable cries of day-drinkers and their babies, Young, Dumb and Full of Mum is second-hand birth trauma at its side-splitting best.
Jennifer Wong: Jennifer Wong Has No Peripheral Vision
★★★★
Jennifer Wong is a writer, comedian and food enthusiast whose jokes centre on her inability to see the full picture, both visually and (on occasion) socially. Jennifer Wong Has No Peripheral Vision is a light-hearted, extra-punny show about being short-sighted, attending strangers' parties and online dating during the pandemic. It may contain historical facts about eyeballs, philosophers and emission theory (which isn't what you think it is) in addition to revealing similarities between the unrelated acts of catching balls and killing men.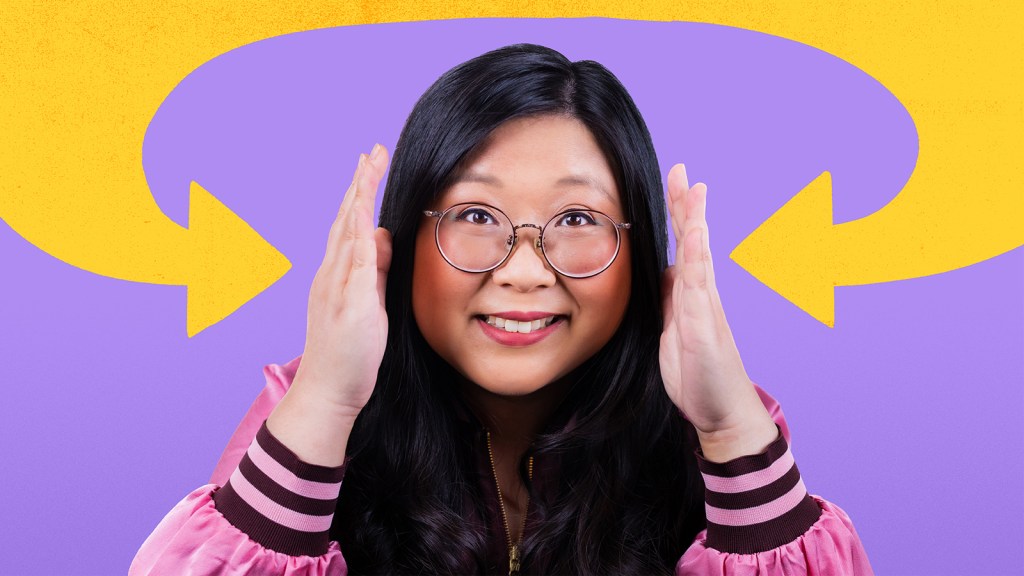 Wong's wordplay-heavy humour leaves no audience member unamused as she delves cheerfully into the surprisingly funny perils of online dating and in-person depression. These aspects include her own tendencies towards self-isolation, black and white thinking, and impossibly high standards, in addition to touching on other people's tendencies towards swimming with magical mammals. Wong talks; raucous laughter ensues.
Read: Cabaret review: Paul Capsis – Dry My Tears, fortyfivedownstairs
Consider yourself fortunate if you're lucky enough to encounter any of the above shows at your local bar, comedy lounge or festival. Whether or not you've personally experienced pandemic-era long distance relationships (Villain), pandemic-era parenthood (Young, Dumb and Full of Mum) or pandemic-era pig-butchering-romance-scams (Jennifer Wong Has No Peripheral Vision), at least one of these shows will make you wonder what a custard-y battle would taste like. And all of them will force you to laugh until your abdomen aches. In a good way.
Brodi Snook, Rose Callaghan, Jennifer Wong performed at Perth Comedy Festival, which finished on 21 May, but will be touring across various venues in Australia.