The ditch between Australia and New Zealand felt that little bit wider last week with the announcement of an arts and music recovery package by Prime Minister Jacinda Ardern.
The NZ$175m package, for a cultural economy that is ten times smaller than Australia's, certainly turned policy heads this side of the Tasman. NZ Treasury forecasts suggest that without government intervention, their cultural sector will be hit roughly twice as hard as the rest of the economy.
'This suite of initiatives will help protect cultural sector jobs and create new employment opportunities, build skills, knowledge and resilience, protect Māori knowledge and artforms, and continue to provide inspiration for all New Zealanders,' the media release said.
'A healthy cultural sector has many positive flow-on effects for other important parts of our economy, such as technical production, hospitality, venues and domestic tourism,' Jacinda Ardern said.
As many know, Australia's music sector fell off a cliff on 13 March when the Government made the right decision to shut the nation down. A conservative estimate would put the loss in relation to live music alone at half a billion dollars.
Since then much has been said about the plight of our musicians, and in fact, the Australians who earn a living right across the arts and cultural sector and the allied businesses, venues and organisations that rely on its existence.
The often poor understanding – by government and the wider community – of the symbiotic relationship between creators of art and content, and the massive industry required to stage events, put on productions, to share and monetise that content, is laid bare in the context of COVID-19.
In last week's national press club address, Prime Minister Scott Morrison rightly set an ambition to 'invest in an educated and highly-skilled workforce that supports … a thriving and innovative services sector.'
Laying in plain sight of the government is a key part of the services sector that relies on a highly skilled workforce, has adapted to technological change and is world-leading as a national export. It contributes $16 billion to the economy. It's a national asset that is a linchpin for the tourism and hospitality sectors, and is a powerful driver of metropolitan and regional economies and exports.
Government sits on this incredibly valuable asset that entertains, defines who we are, is central to our celebrations, creates social cohesion, the glue in our communities – central to our health and well-being.
With 200,000 employed, it is bigger than the finance and accommodation sectors and four times bigger than coal mining. In construction for every million dollars invested you get between 0.9-1.3 jobs. In the arts sector, you get 9 jobs.
Why is there even a discussion as to whether those engaged in the arts and culture sector are covered by the government's support to workers, business and industry?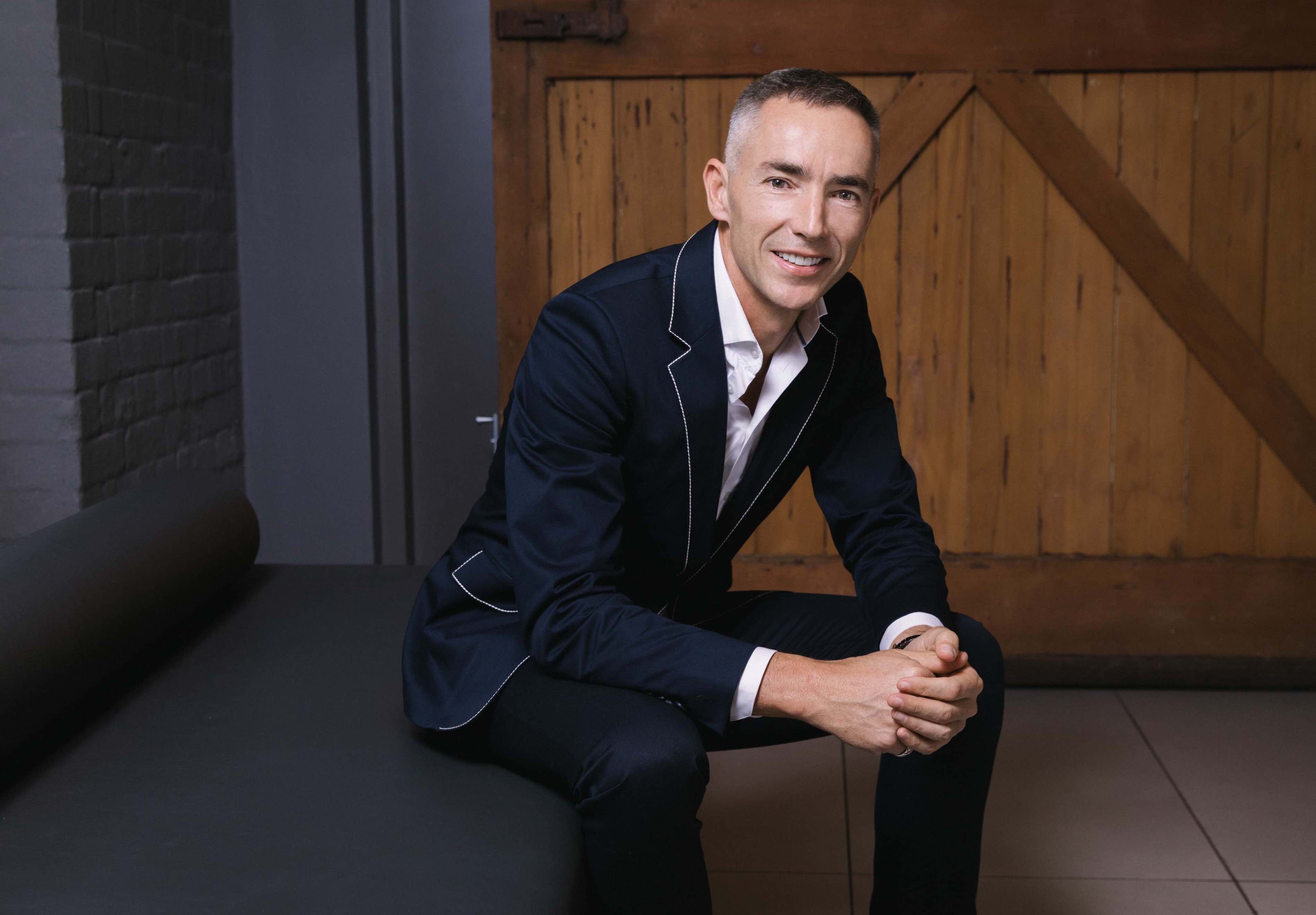 APRA CEO Dean Ormston. Photo Jacquie Manning.
The ecosystem of the contemporary live music sector, and the hundreds of festivals and four thousand plus venues that present live music across Australia, are now closed with no certainty as to when a restart is likely or viable.
Every $1 spent on live music circulates $3 into the broader community. This is a national industry and there is no clear plan to ensure our sector's workers are going to be supported through this enforced hibernation.
With 200,000 employed, it is bigger than the finance and accommodation sectors and four times bigger than coal mining.
Historically, governments have never had a strategy-based policy platform for the Australian contemporary music and live event industry. There's rarely any investment in the skills and education to capitalise on this jewel in the crown, and scant coordination across the three levels of government to ensure it can continue to deliver for the nation.
The industry last year had success in the creation of a federal live music fund that will help reverse the decline in a sector strangled by state and local regulation. But that was all before COVID-19.
Some State and Territory Governments have been better than others at understanding and supporting the contemporary music industry ecosystem by investing in both the 'artist' and the 'industry'. In recent years Victoria and South Australia have invested substantially in their music industries. Melbourne as the national home of live music boosts its World's Most Liveable City ranking. In Queensland, they are leading the charge in reducing the regulatory red-tape to support cultural precincts that are helping to create globally recognised tourist hotspots. Tasmania is investing in songwriting in schools.
Foreign governments have worked out the power of music both in the national economy and as a way of projecting their country to the world. The UK Government's Ministry for Digital, Culture, Media and Sport, recognises the place of music and culture in innovation and export, and as a primary component in demonstrating the UKs unique position on the global stage. Similar aspirations for music are made by governments in Canada, New Zealand, Korea and Sweden.
The live music and events sector was one of the first to be impacted by COVID 19 and will be among the last to restart. So yes, we must ensure our artists and arts enterprises don't disappear between the cracks of current government support vehicles.
More than this, the opportunity of COVID 19 is to reimagine government support of the industry just like New Zealand has. To recognise the place of the artist and the arts within a broader definition of Culture and Creative Industries – and with a realignment of policy and investment to build a stronger, sustainable sector. And the time to do that is now.