David Marr's extraordinary career as a journalist and author has seen him write about the most interesting and controversial people in Australian history.
From Patrick White and George Pell to John Howard and Bill Henson, Marr's choice of subjects has ensured pertinent issues are kept in the public eye.
Marr celebrates his work in journalism in My Country: Stories, Essays & Speeches, a retrospective of Marr's work throughout his career which covers topics including politics, art, journalism, race and politics, gay rights, the LGBTQ+ community, and his experiences growing up gay.
Speaking to ArtsHub, Marr laughed, 'I had to go back and look at my old work again, and it was a ghastly process to find the pieces that still had something to say, some of them after 40 years'.
On his career
Beginning as a budding writer at The Bulletin before moving onto weekly newspaper The National Times, life as a journalist was not Marr's initial career.
Initially trained as a young solicitor, Marr knew he was not a good fit for law. 'Law and journalism look more similar now, but back then in the middle of the 1970s it was very unusual for somebody with legal qualifications to want to be a journalist.
'I didn't feel that I was a good lawyer, and law wasn't going to satisfy my curiosity about the society I was in and about life'.
Spending time abroad fueled Marr's interest in his own country's national identity. 'I was particularly fascinated to be coming back to Whitlam's Australia – a new Australia. And wanting to be there to watch and to record change.'
As his career progressed Marr's reputation as a progressive political and social commentator grew. His emphasis on social justice resulted in him becoming one of Australia's most trusted voices.
'My view is that information is crucial. The appetite for information is fundamental for human beings – we need to know what is going on around us,' he said. 'The consumption of journalism has never been higher. The connectivity for journalists and the public has never been smoother.'
On revealing the truth about power
After four decades and 13 books, the ability to hold people of power to account is something that still fuels Marr.
His acute understanding of the dynamics of power, especially in Australian politics, has seen him write about some of the most influential people in our country.
'Time has brought with it many solutions to problems that I have been interested in writing about. But I can't say that I have felt that much of what I have done has lifted the big boulder loose to roll down the hill,' Marr said. 'I'm more of use having kept issues alive rather than producing dramatic outcomes.'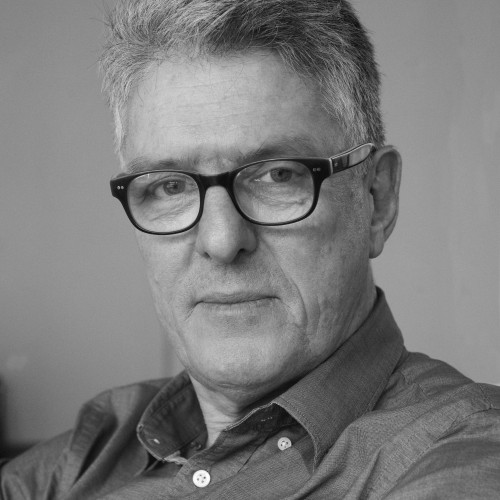 David Marr. Photo courtesy Black Inc.

Marr mentioned that when it comes to investigating our society, it is often the most indiscriminate moments in history that can be the most telling. 'Public ceremony tells us so much about people in this country, and it's often very illuminating.'
As an example he cites the funeral of former Queensland Premier Joh Bjelke-Petersen, which he says revealed much more than what was intended. 'It was just one of those days where I wanted to be anything else in my life except a journalist – it brought me to Kingaroy.
'To watch all these conservative politicians – who hate each other – having to be in public and close to one another in front of an audience of thousands of farmers and their wives. It was an occasion, and I have loved writing about occasions,' Marr said.
On his favourite subject: monsters
Though Marr has long since left law behind, his passion for illuminating the truth became a prominent fixture in his writing, and would influence many of the subjects he chose to write about.
'I have a bit of a passion for writing about monsters, and my first book was about one of the greatest monsters in the history of our country, which was Chief Justice Barwick.
'But I found things in him to admire and I became fascinated by his life, and the riddle of what was going on inside his head.
'To me, all of these monsters I have written about only become interesting, and only become worth writing about when you set out to find what's happening inside their heads.'
Monsters come in all shapes and sizes said Marr. 'There are the good monsters, of course. I spent a decade of my life writing about Patrick White, a great man.'
Monsters can reveal a great deal about Australia's collective psyche, he said. 'I've also done quite a bit of work on Pauline Hanson. It's also through these people, these people of real power, we can work out what this country is actually like. They are only powerful because something in them resonates with this country.
'Through these people there is a wider hope of illuminating this country. Illuminate the person, illuminate their career, and find what drives them. And through that we can find out more about this strange, and contradictory, and infuriating, and wonderful country.'
David Marr's My Country: Stories, Essays & Speeches is published by Black Inc and retails for $39.99.