The annual SWELL sculpture festival returns this year for its 21st iteration – a feat that speaks to the success of an outdoor sculpture program that has continually evolved and engaged new practitioners since it was established.
Co-Founder, Artistic Director and Curator Natasha Edwards tells ArtsHub what it's like to be 20 years on the job. 'To have the opportunity to curate a public space, and transforming the beach into an outdoor gallery, is just something that's really awe-inspiring,' says Edwards.
'SWELL has always been about getting out there and building this beautiful synergy between people… Back in 2003, SWELL was a smaller exhibition. Now I find myself saying, "I think we need a bigger beach",' she adds with pride.
In 2023, SWELL will present over 75 works by over 190 artists, with installation to take place across the Gold Coast's Currumbin Beach. Participating artists include Sonia Payes, Andrew Cullen, Julia Rose Stewart, Alejandro Propato, Amigo & Amigo, and more, who will consider a wide range of diverse topics in their work. From nature to politics, sport and science, or works that examine the economy, community and relationships, there is something for everyone in this expansive festival.
As Edwards reflects on how SWELL has evolved and the magic of being able to curate for intergenerational audiences, she adds: 'It's been two decades… Children have grown up during this period, inspired by their first visit to SWELL.
'Some of the artists actually transitioned into full-time after experiencing the Festival, and sculpture is such a beautiful way to tell those visually-rich stories. The narration around the works marks a point in time.
'Technology has evolved, the access to recycled materials, reducing waste and footprint… SWELL really is an event that has no borders or boundaries – for artists and for audiences,' says Edwards.
What to look forward to at the 21st SWELL Sculpture Festival
Edwards says there are some common themes that emerged through this year's proposals and submissions. 'I think this year artists have really delved into that connection with home. It could be a symbol as to how people are learning to navigate our way through this new era, and being connected to nature. It's also about the transformative power of art, the ability to evoke emotions and challenge perceptions.'
Festival Executive Director Dee Steinfort adds in a media release: 'This year there's an emphasis on sustainability and environmental messaging, cost of living, as well as powerful commentary on current political topics… Art is a powerful modem for reflection on important topics.'
Apart from the main Festival, there is also SWELL Kids Elements, SWELL Fringe Festival, SWELL Smalls Gallery and a wealth of satellite events across the Gold Coast to discover. SWELL will also present a series of masterclasses hosted by participating artists, who will share their experiences, and welcome people from all backgrounds and walks of life.
Edwards explains: 'The masterclasses are very shared experiences, but they can also be quite personal; for example, if the artist is creating out of clay, there's this beautiful tactile experience.'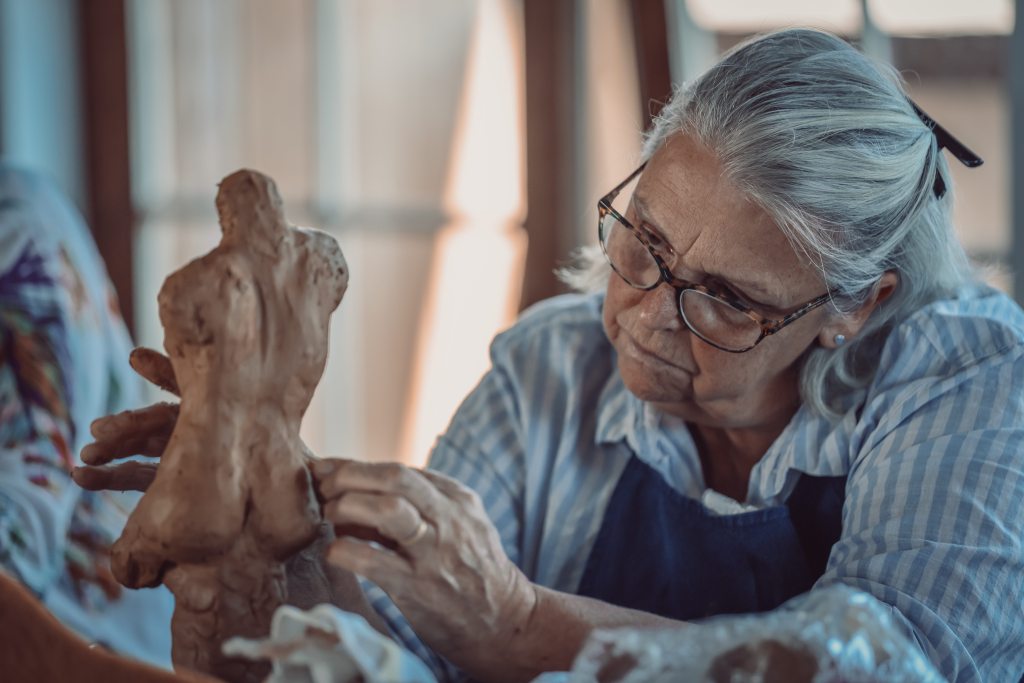 There will also be children's workshops, guided sculpture walks, SWELL Art Parties, long table feasts, live music and more.
The breadth of collaboration is something else Edwards has noticed over the years, with artists working with each other, but also mentorships, sculpture societies and organisations that are helping to bring creative projects into fruition.
Edwards concludes: 'It's really important to have conversations and open up that dialogue about each of the artworks. I like to say each sculpture tells a story but,collectively, it's the essence of SWELL.'
Find out more about the 21st SWELL Sculpture Festival, running from 8-17 September along Gold Coast's Currumbin Beach, Queensland.