The City of Stonnington knows how to fund the needs of artists, performers and arts organisations.
With a suite of five grant categories, and a total funding pool of almost half a million dollars available, Stonnington's annual Arts and Cultural Grants Program is all about creating opportunities, whether supporting sustainability through triennial funding or offering in-kind venue hire for a new production. The only catch is that your project must be delivered in the City of Stonnington, Victoria.
Nicole Warren, the City's Festivals, Events and Arts & Culture Coordinator, told ArtsHub: 'There's a lot of talk about cultural precincts as desirable places to live and work, and the arts play a huge part of that.
'Our grants are great at bringing quality work to the Stonnington community. Plus we support the creation of new work more broadly across the industry, and that is really significant – it is something we are becoming known for,' she said.
Whether you work in theatre, cabaret, dance, visual art, circus/physical theatre, live art, music, digital media/film, interdisciplinary/ hybrid work or arts festivals, the City of Stonnington has you covered.
Warren said that a lot of work funded through the grants program goes on to have another life, with many works toured and restaged interstate. One such work is Melinda Hetzel and Co's interactive public artwork, Between the Trees (pictured top) created for the 2018 Glow Winter Arts Festival.
'Just watching people from all ages interact with this artwork was really beautiful. It has gone on to have another life in another light festival. We are really proud that projects like this are seeded in Stonnington,' Warren said.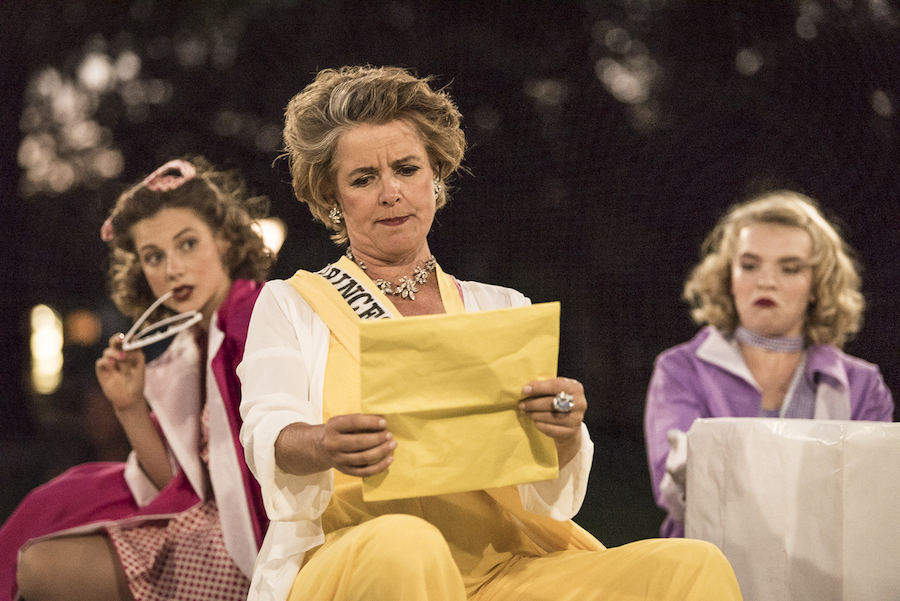 Plays in the Park 2019, Melbourne Shakespeare Company Inc. Photo: City of Stonnington.
THE RIGHT GRANT FOR YOU
The Arts and Cultural Grants Program aims to support dynamic contemporary projects that enhance the cultural, community and economic development of the City of Stonnington.
'Artists can come from anywhere and bring their diverse experience to our community; that is really unique to this program,' Warren explained.
The City of Stonnington has five different Arts and Cultural Grants on offer:
Triennial 2020-2023
Over $20,000 for projects delivered in 2020-2021
Up to $20,000 for projects delivered in 2020-2021
Chapel Off Chapel Venue In-Kind 2020-2021
Venue Hire In-Kind 2020-2021
'A big focus of the grants program is that it's not just about funding high profile creatives,' Warren explained. 'We ask applicants to tell us why their work is important, why they want to present it now, and why they have chosen this municipality to do so?'  
Learn which grant is right for you in our summary of key information.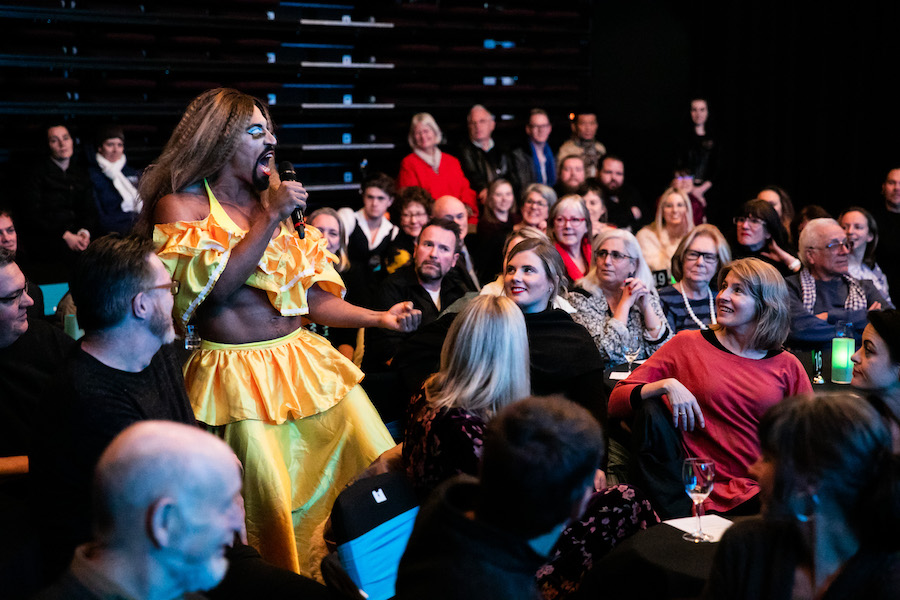 Nefertiti performs at the 2019 Melbourne Cabaret Festival. Photo: James Thomas.
FUNDING DESIGNED FOR YOUR NEEDS
Do you need help finding greater sustainability and to build financial capacity and viability? Then you should apply for triennial funding. Or perhaps you want to give a new work legs and present it to a diverse community?
Warren explained: 'Previously, the grants were offered as one big pool. Three years ago we streamlined the process. Having these categories means that we are comparing like applications, rather than judging a triennial application against seed funding of $500, for example.'  
She said the City of Stonnington recognised the value of long-term support. 'Triennial funding for organisations like the Stonnington Symphony and Melbourne Cabaret Festival, who were successful under our program, means that they are not having to start again each year and can instead deliver ongoing programs to this community.'
Of the five grant categories, two target in-kind venue hire. 'Our cultural program is starting to become a signature for the City of Stonnington, particularly work presented at Chapel Off Chapel through the grant program,' Warren continued.
'It is a well-loved venue, and those in-kind grants mean you can tap into Chapel Off Chapel's existing marketing support, making the value of that opportunity much greater.'
The variety of in-kind spaces available means that artists can choose everything from a 240-seat theatre to hybrid spaces more suited to fleshing out a new work or conducting rehearsals.
ASKING QUESTIONS INCREASES YOUR CHANCES
Warren recommends calling the Arts and Culture Team at the City of Stonnington if you are considering applying for a grant this year.
'People willing to share their ideas, and get feedback before they make their application, are better placed,' said Warren.
She said the most competitive grant category was up to $20,000. 'We generally receive around $1.5 million in requests each year, and the pool sits at $440,000. It is a tough job for the assessment panel.
'Sometimes, we will offer partial funding to make that pool stretch as far as possible, so discussing your ideas with our team before applying, and being realistic about what part of the project you may be able to let go, can really help.
'I would love to see more contemporary hybrid arts projects, and maybe linking to other festivals and projects we produce,' she added.
Warren said that the timing of the Stonnington grants program also helps makes it unique.
'Our grants open after the major state grants close, and they are open longer, which gives you time to review draft applications and connect with our team,' she said, adding that her advice was to start early. 'Don't try and submit at noon on the last day like everyone else.'
Submissions for the next round close 12 noon on 10 April 2020.
'The biggest thing to think about is clearly articulating your project, and addressing our questions in the application. Having strong support material is also key. If it is a new work, then provide images for similar work that you have delivered. If you are a new company, then stress the importance of the work – sell your vision to people who may not necessarily speak "arts".'
Grant recommendations go before the City's Councillors to be endorsed, and are signed off in June to commence in the new financial year.
'We are all about delivering opportunities to artists, and to our community,' Warren concluded.
Learn how you can apply for a Stonnington Arts and Culture Grant.