When trying to figure out what to do after school, Monique Langford found herself at a crossroads.
'I always had two sides of me. One that was quite invested in English, literature and writing, and another side that was more performing and design.'
As a kid, Langford loved to draw the outfits out of her favourite movies, 'I was absolutely obsessed with The Wizard of Oz,' she said, 'I just loved coming up with ideas for costumes.'
However, the older she got, the more she put her design dreams to the side and instead leant into the idea of pursuing a career in journalism, choosing to study a Bachelor of Arts, majoring in Creative Writing and International Politics.
She kept her love for design flowing by getting involved in clubs and societies. 'I was really feeling the push-pull. So, I did a student production and just said, we'll see what happens.'
The feeling Monique felt when seeing her designs on stage for the first time was enough to convince her that this was something worth pursuing.
'By the time I graduated from politics and creative writing, I was spending much more of my time on the design side of things and I realised now was the perfect time to experiment and try something new,' she said.
MAKING THE SHIFT TO DESIGN
Langford had a friend studying acting at the National Institute of Dramatic Art (NIDA), and would regularly attend their performances. She'd sit in the audience, watching these grand stage productions, admiring the costumes and sets, and she'd think to herself, 'I can do that.'
Langford decided it was time to make the shift and applied for a Master of Fine Arts in Design For Performance at NIDA. At first, she was nervous. Coming from a background in politics and creative writing, she was worried the interviewees wouldn't understand why she had applied.
But after her interview, she quickly realised her background was one of her greatest strengths. Her critical way of thinking could help bring a new perspective to the workroom.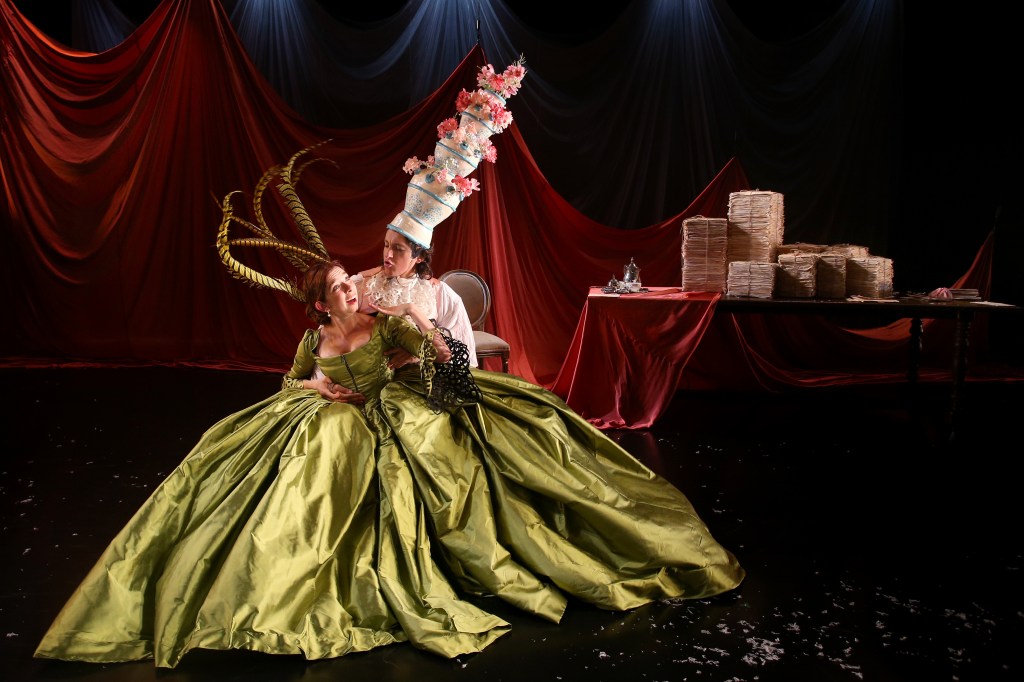 BRINGING CONCEPTS TO LIFE
Studying at NIDA gave Langford the practical skills needed to be job-ready. She learnt how to use drawing software and tools such as Rhino 3D, Vectorworks and AutoCAD, and learnt about the crucial aspect of time management and personal boundaries. But above all, NIDA gave her a lens to find new ways to be inspired and the resources to bring her concepts to life.
'You start walking down the street and seeing something you've always looked at, but you see it in a different way. You notice the details,' she explained.
'By the time I graduated from politics and creative writing, I was spending much more of my time on the design side of things and I realised now was the perfect time to experiment and try something new.'

Monique Langford
During her time at NIDA, Langford worked on the student production of Orlando. This was one of the first times Langford felt like a true designer.
'I got to work with a costume coordinator on Orlando – the person who makes your designs happen. The first time I drew something and saw it being created, I remember thinking, wow, this is exactly how I imagined it in my mind. My designs came to life.'
IT'S NEVER TOO LATE TO DO WHAT YOU LOVE
NIDA opened up new doors, continues Langford. 'Studying a Masters showed me that I am capable and gave me the confidence to take on new opportunities.'
After graduating, Langford landed a paid traineeship through NIDA working with a big Hollywood American blockbuster in the set decoration department. Previously she also worked as a Costume Standby Assistant on TV Soap Opera Neighbours and in miniseries End Game.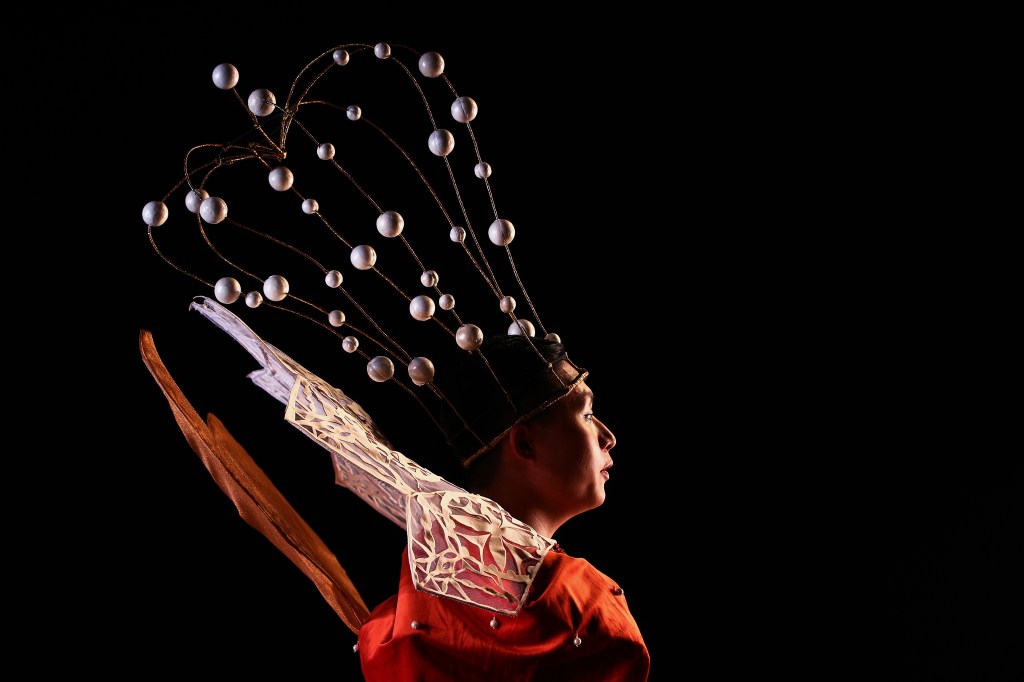 Most recently, Langford is working as a graphics assistant and an art runner for another Hollywood TV series and has been nominated in the Australian Production Design Guild Awards.
'What's been most satisfying about studying and working in this industry is learning more about myself,' said Langford.
'I'm always learning about new things that interest me and I no longer limit myself in what I am drawn to.'
Making a career change can be daunting, but with a plan of action it is achievable. If you're considering a career change into costume or set design, begin your search with NIDA's Bachelor of Fine Arts (Design for Performance) or Master of Fine Arts (Design for Performance). Explore other possibilities for your career with NIDA's full range of postgraduate degrees.