Storytelling through screen media requires more than just a strong creative vision. It also demands business acumen and the knowledge of financing projects, something students at the Australian Film Television and Radio School (AFTRS) are taught at every step.
One of the school's courses equipping screen professionals with the skills needed to get their stories off the ground is the Master of Arts Screen: Business, which teaches students valuable business skills to become leaders and make an impact in the screen industry.
Some of the course's notable alumni include Chloe Rickard, Partner and COO of Jungle Entertainment; Matt Hancock, General Manager of SBS On Demand; and Paul Wiegard, co-founder and Managing Director of Madman Entertainment.
Another graduate soon to join their ranks is Australian actress Jessica Gower, whose on-screen work includes the popular Australian early-2000s drama series The Secret Life of Us, and a major role in Blade: The Series, based on the vampire-hunting Marvel character. As her career progressed, Gower discovered a passion for helping projects get made, especially those with a positive social impact. In order to fulfil her ambitions and make a difference in the industry, she sought further education.
'With my creative life, I realised there was a gap in my knowledge about the business side of storytelling,' Gower said. 'So I chose to make an effort to learn about it, and that's when I discovered the AFTRS course which seemed to be the right fit.'
Describing the two-year course as 'transformational', Gower connected with fellow established screen professionals locally and abroad while developing valuable skills across financial modelling and business leadership within the context of the industry. She also gained insights into emerging technologies shaping the future of filmmaking, such as virtual and augmented reality in addition to LED sets used in digital production.
Additionally, industry guests are involved to share the latest innovations, such as members from Epic Games discussing the filmmaking possibilities of digital production software Unreal Engine.
A SCREEN CAREER WITH IMPACT
Similar to other AFTRS courses, the Master of Arts Screen: Business involves students working on a major capstone project, which helps to refine their creative and personal interests into a tangible outcome.
'Apart from the business essentials and learning about creative leadership, [studying at AFTRS] led me to a different area altogether and I identified a problem,' Gower said. 'It's the problem that the industry has where there's an enormous impact from screen production on our environment.'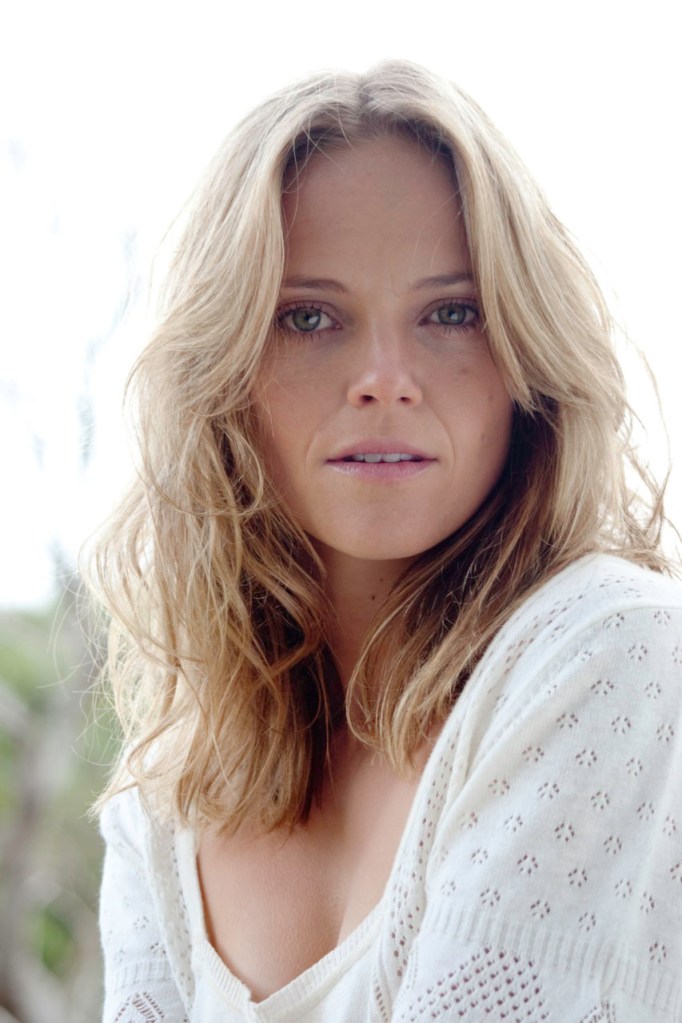 For Gower, this desire to address the Australian screen industry's environmental impact manifested through an initiative she founded called Jumbo. Currently in its development phase, with an official reveal imminent, Jumbo aims to supply renewable energy power units for the local film industry to use during production.
'We're an industry that uses the human condition as a tool to tell stories, and I became aware we have a certain social responsibility to create these stories with as little impact to our environment as possible,' Gower said. 'That's what I'm gearing myself up for with Jumbo, is to make sure we have as little impact on the environment as possible while we're creating content.'
Eager to make the most of her time studying at AFTRS, she viewed the Master of Arts Screen: Business as an ideal pivot from an on-screen career to her new venture.
'I have way more appreciation for the business side of storytelling,' Gower said. 'Ideally, I wish I'd learned about the business side a long time ago!'
For anyone thinking of studying at AFTRS, particularly as a mid-career move or to learn about another facet of the screen industry, Gower strongly recommends signing up and entering with an open mind.
'Think about what you want to achieve, but also understand you might find a whole new creative practice that you hadn't thought of before.'
Empower your screen career to make an impact with valuable leadership and business skills by studying the Master of Arts Screen: Business offered through AFTRS.