Last week we highlighted the new galleries, museums and theatres opening across Australia – or in development – during 2022. While the trend was more a geographic one for Australia, with projects largely sited in NSW, we take a look at how that perhaps fits within a global landscape.
What is clear, is that while the pandemic may have closed doors, buildings often rolled along with incentives propping up the building industry. This has meant that come the time when we are eager to embrace our cultural dose again – it has expanded in volumes.
Further with international borders soon to open again, here are some of the major new museums joining the international cultural landscape in 2022, that might share your future itinerary.
SEATTLE: NFT Museum
Opened: 16 January
In 2021, a total of $24.9 billion was spent on NFTs, or non-fungible tokens. While it is still surprising that the trend warrants a museum, it seems a no-brainer for tech town, Seattle. Last month it opened a 3,000-square-foot space housing about 30 displays, each between 43 to 85 inches. The Seattle NFT Museum was founded by entrepreneurs Jennifer Wong and Peter Hamilton. The museum is located in the Seattle suburb, Belltown.
Read: Future of NFTs depends on 'who', not 'what'
HELSINKI: Tanssin Talo
Opened: 2 February
Finland's first cultural and event venue dedicated to dance, Dance House Helsinki, opened its doors on 2 February 2022 at Cable Factory in Ruoholahti, Helsinki. More than 5,400 square metres are dedicated to dance, with 935 seats and the largest dance stage in the Nordic countries. It will also be known as Tanssin Talo.
GLASGOW: Burrell Collection
Cost: AUD$128.2 million (£68m)
Opening: March
Reopening in March is Glasgow's Burrell Collection, after being closed for the past five years. Architects John McAslan + Partners have led a major refurbishment of the 1970s building which houses an eclectic collection amassed by the late shipping magnate and arts patron William Burrell, and creating 35% more gallery space and adding a new entrance and learning centre. The revamped building is also more environmentally sustainable – following demands of the day.
PRAGUE: Kunsthalle Praha
Opening: 22 February
Prague's former Zenger Electricity Substation has become a major new not-for-profit, and non-governmental institution. Established by the The Pudil Family Foundation, the Kunsthalle will offer a dynamic programme of short-term exhibitions aiming to connect modern and contemporary Czech and international art, and innovative educational activities. Designed by Czech architecture studio Schindler Seko, the space will span 5,700 square metres and include three large gallery spaces, a design shop, a bistro, and a café with a terrace that features views of Petřín Hill and Prague Castle.
'After more than six exciting and challenging years of planning, reconstruction and programme development, we are thrilled to finally open the doors of Kunsthalle Praha to the public,' said Ivana Goossen, Director of Kunsthalle Praha.
The inaugural exhibition titled Kinetismus: 100 Years of Electricity in Art, will be on view through 20 June 2022
FRANCE: Musée de Cluny
Cost: AUD$34.2 million (€21.5m)
Opening: 14 July
This renovation has been seven years in the making, and has added a brand-new reception building designed by Bernard Desmoulin to the 15th-century house of the abbots of Cluny – what is considered France's National Museum of the Middle Ages, and is home to the famous Lady and the Unicorn tapestries, which travelled to the Art Gallery of NSW in 2018.
The Gothic chapel and Gallo-Roman thermal baths have also been extensively renovated, and the site has been finally made accessible to disabled visitors. The final phase of the works will overhaul the museum's displays which date back to the 1950s. Key objects from the collection include stained-glass panels from the Sainte-Chapelle and 13th-century statues of the kings of Judah that were torn from the façade of Notre-Dame cathedral during the French Revolution and only recovered in 1977.
CALIFORNIA: Museum of Contemporary Art San Diego
Cost: AUD$147 million ($US105m)
Opening: April
The Museum of Contemporary Art San Diego will reopen its La Jolla flagship gallery in April following a renovation and expansion overseen by Selldorf Architects, who were engaged in 2017, with ground breaking and works commencing in 2016. The gallery first opened in 1941. Today it is a major museum on the edge of the ocean – a stunning place to visit.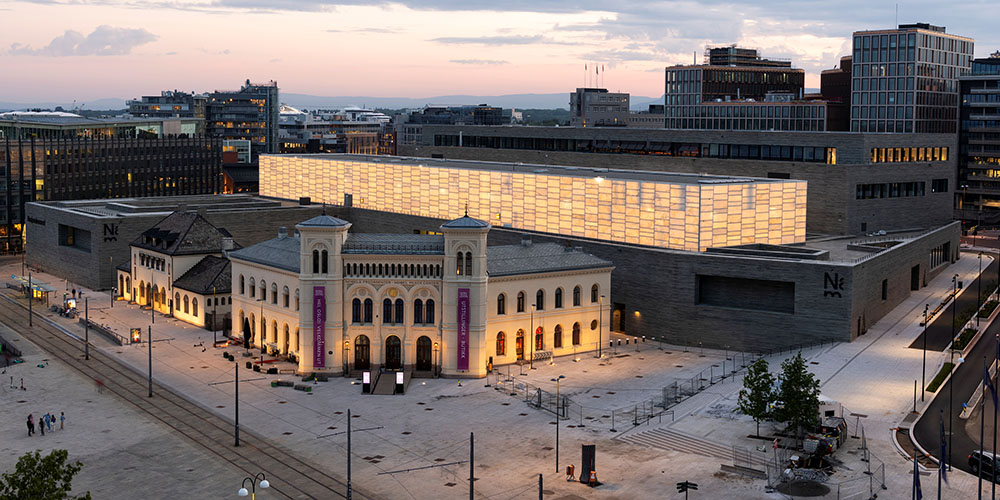 OSLO: Nasjonalmuseet
Cost: US$670m
Opening: Opening 11 June
With a prime fjordside location in the centre of Oslo, when it opens in June, Nasjonalmuseet (National Museum) will be the largest museum in the Nordic region. It brings together the collections of three major Norwegian institutions under one roof – the National Gallery, the Museum of Contemporary Art and the Museum of Decorative Arts and Design. The building has cost a massive NoK6.1bn ($670m) to realise German architects Kleihues + Schuwerk design. Its footprint spans more than half a million square feet – the size we usually give to a major airport terminal or double the size of New York's Met Museum – and it has been entirely state-funded. It will clearly be a destination, housing iconic artworks such as Edvard Munch's 'The Scream' (1893) and Harald Sohlberg's 'Winter Night in the Mountains' (1914), which has been voted Norway's national painting.
A standout feature of the new build will be The Light Hall, an illuminated 2,400 square metre rooftop space for temporary exhibitions. The Nasjonalmuseet is part of the FutureBuilt programme that aims to develop carbon-neutral urban areas in Norway. According to a project statement, the museum has 'high environmental ambitions' and is designed to reduce greenhouse gas emissions by at least 50% while a heat pump utilising sea water will be used for cooling. The entire façade is covered in Norwegian slate.
LAUSANNE: Plateforme 10
Opening: 18 June
The Plateforme 10 arts district in the Swiss city of Lausanne will be completed on 18 June with the opening of a new building housing the relocated Musée de l'Élysée, a leading photography museum, and a museum of design and contemporary applied arts called Mudac. It is part of a precinct reclaimed from old railway buildings, with the first building, Musee Cantonal des Beaux-Arts, that opened in late 2019.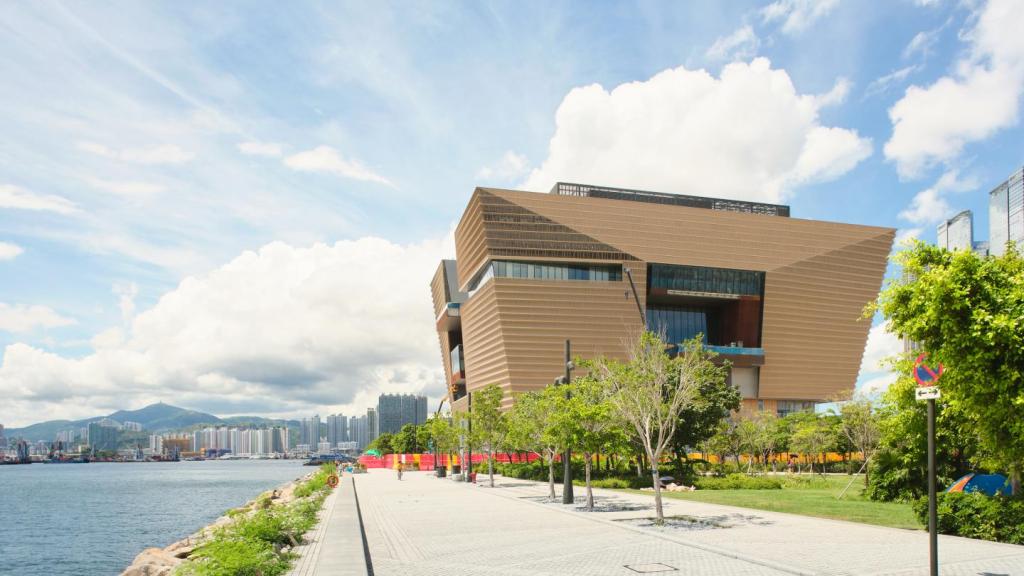 HONG KONG: Hong Kong Palace Museum
Cost: cost $450m
Opening: July
After the last November reveal of Hong Kong's M+ museum, this year we will see the Palace Museum, open within the West Kowloon Cultural District. The museum was announced by the Hong Kong government in December 2016, sparking controversy over the lack of prior public consultation. Designed by the Hong Kong-based architect Rocco Yim, the building will have nine galleries spanning 7,800 square metres, as well as a 400-seat theatre, educational spaces and nursery rooms, and will display around 800 artefacts and imperial treasures on loan from the Forbidden City in Beijing.
Read: International shows and art fairs in 2022
CALIFORNIA: Orange County Museum of Art
Opening: 8 October
In September 2019, Orange County Museum of Art (OCMA) broke ground on its permanent home at Segerstrom Center for the Arts, a new gallery designed by Pritzker Prize-winning architect Thom Mayne of Morphosis Studio. The new state-of-the-art 53,000 square foot building at Costa Mesa, California is double the size of the museum's former location in Newport Beach.
Large sets of public stairs and a roof terrace are central features that connect OCMA to the Segerstrom Center for the Arts, which includes 25,000 square feet dedicated to galleries, a sculptural wing hovering over the lobby atrium, a 10,000 square foot education center that can be configured as a black-box theater. The building has a distinctive façade of undulating bands of terracotta panels that wrap the exterior and continue inside. Admission will be free for the next ten years, sponsored by Lugano Diamonds. Its inaugural shows will be the California Biennial 2022.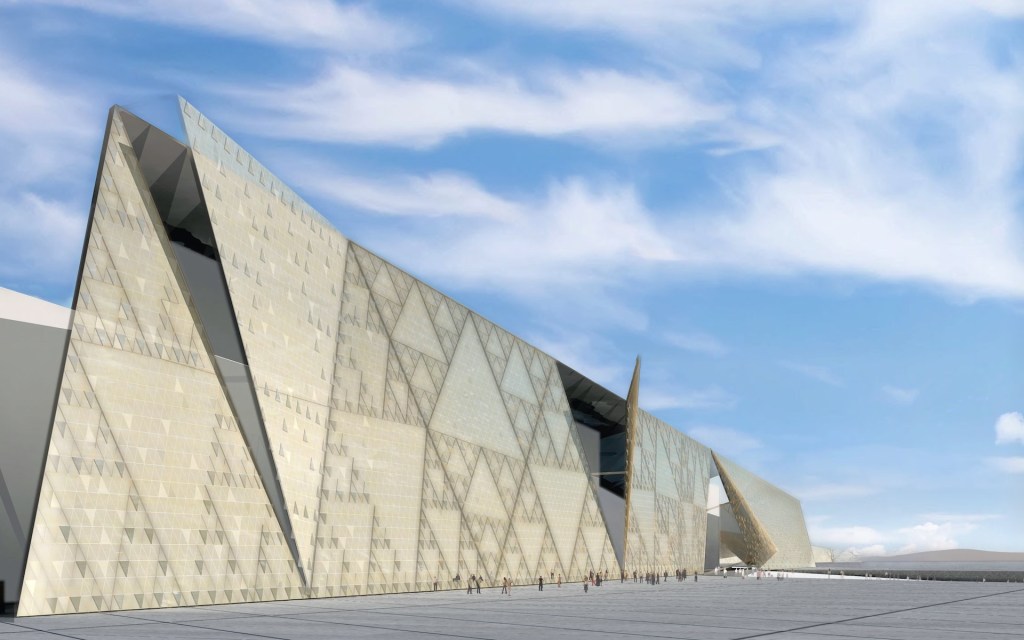 GIZA: Grand Egyptian Museum
Cost: more than $1bn
Opening November
This one has been on the list for a while – but is promised to be delivered in November. The foundation stone for the Grand Egyptian Museum (GEM) was laid 20 years ago by late president Hosni Mubarak. Designed by the Dublin-based architects Heneghan Peng, it is believed to have cost around $1bn, but hey who is counting? Again at around 500,000 square metres rivalling Norway, with much of the funding coming from Japanese government loans. The Museum will house over 100,000 Egyptian artefacts, displayed in chronological sequence. It is located just outside Cairo, and within a short distance from the pyramids at Giza. GEM is expected to welcome more than 15,000 visitors per day.
BERLIN & SHANGHAI: Fotografiska
Opening: late 2022
The Fotografiska chain of photography museums in Stockholm, New York and Tallinn is expanding to Berlin and Shanghai in the second half of 2022. Fotografiska Berlin renovates the Kunsthaus Tacheles, a former department store and Nazi party office that was saved from demolition in the 1990s by artist squatters. Fotografiska Shanghai takes over a former warehouse in the riverfront district of Suzhou Creek. Another new space is scheduled to open in Miami in 2023.
BANGALORE: Museum of Art & Photography
Founded by the Indian businessman and collector Abhishek Poddar, the Museum of Art & Photography (MAP) will open in Bengaluru (also called Bangalore, and the capital of India's southern Karnataka state), at the end of 2022. Its collection includes more than 18,000 works spanning paintings, photography, textiles, graphic art and sculptures from the tenth century to the present. It has been designed by leading Indian architect, Soumitro Ghosh.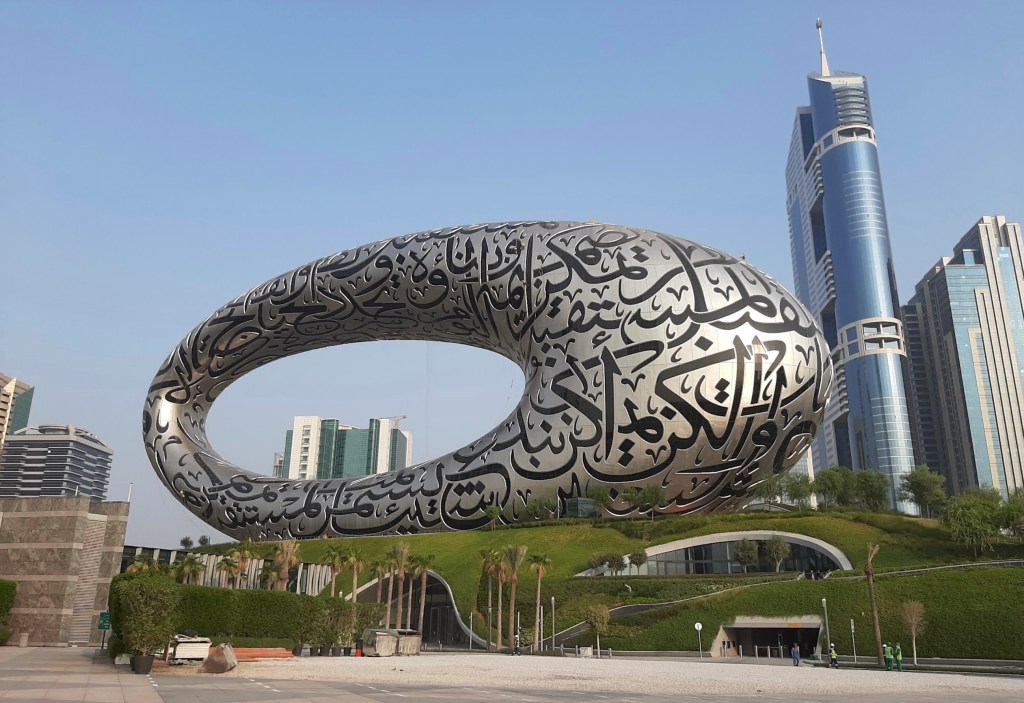 DUBAI: Museum of the Future
Opening: 22 February
The new Museum of the Future is being described as surreal / symbollic. The façade, conceived by the local architecture studio Killa Design, is covered in poetry phrases written by Dubai's ruler Sheikh Mohammed Bin Rashid Al Maktoum, and the building is circular representing humanity; while its void represents the unknown future. The goal of this museum is to promote technological development and innovation, especially in the fields of robotics and artificial intelligence (AI).
The website explains: 'Each floor is like a film set from a future that you can inhabit, explore and interact with … Topics featured include the future of space travel and living, climate change and ecology, health, wellness and spirituality.' It is located in the Financial District of Dubai, and was founded by the Dubai Future Foundation.
SOUTH KOREA: Robot Science Museum
Opening: late 2022
Seoul's newest museum will be dedicated to all things robotics. Similar to Dubai's Museum of the Future it has a futuristic sphere-like structure, designed by Turkey-based Melike Altınışık Architects (MAA). It is also claimed to have been partially built by robots. They have been 3D-printing concrete and assembling the metal plates that cover its façade these past two years.
RAIM is going to be one of the buildings in the center of the renovation area 'the Changbai New Economic Center' which is going to be a Cultural Center for Chang-dong in the northern part of Seoul and is going to be linked to the Photographic Art Museum (PAM) which is going to build next to Robot & AI Museum (RAIM)
NEW YORK: Museum of Broadway
Opening: American summer 2022
In Summer 2022 the first permanent museum dedicated to Broadway will open at 145 West 45th Street in the heart of Times Square. The Museum of Broadway is an interactive and experiential museum that celebrates Broadway's rich history, the behind-the-scenes and its game changers.