International Women's Day 2023 (Wednesday 8 March) continues to celebrate women's achievement and call for action towards gender equity. UN Women Australia has set the theme on innovation for a gender equal future, while IWD itself is using the hashtag #EmbraceEquity to champion for not only women's rights, but also inclusion and intersectionality.
To celebrate, here is a non-exhaustive round-up of arts and cultural events for International Women's Day organised chronologically, including strong First Nations women artists, a LGBTQIA+ inclusive gala and weekend-long festivities.
More Than Reproduction: Edition Four (NSW)
Showcasing the diversity of expanded printmaking, Edition Four seeks to spotlight experimentation as a methodology within etching, linocut, serigraphy, lithography and monoprinting. This group exhibition features emerging women artists, celebrating contemporary printmaking practice and the versatility of print-related media in both focused and cross-disciplinary practices.
On view from 1 March to 1 April at Gallery Lane Cove + Creative Studios; free.
WOMAN: Their voices and experiences (Vic)
YAVA Gallery and Arts Hub presents the WOMAN exhibition, which sought contributions from all of its member artists who identify as women. Aligning with International Women's Day 2023, this exhibition highlights the multifaceted experiences of being a woman in today's world. An opening event is being held on 2 March 6-7.30pm.
On view 2-26 March; free.
UN Women Australia IWD 2023 virtual event (online)
Join UN Women Australia virtually to hear from a range of speakers on this year's theme, Cracking the Code: Innovation for a gender equal future. An exclusive headline presentation features founder and activist of the #MeToo Movement Tarana Burke in conversation with Australian Walkley Award-winning journalist Tracey Spicer AM, and Hollywood actor, producer and activist Alyssa Milano.
3 March 11am-3pm AEDT; ticketed.
Amplify: Women's Voices West (Vic)
Women's Voices West is part of Maribyrnong City Council's Amplify program – a sure-fire line-up of live music and literary performances by local artists from the Western suburbs of Melbourne. To celebrate International Women's Day (IWD), Emilie Collyer and ArtsHub's very own Thuy On will bring together a group of writers to celebrate and uplift women's writing in Melbourne's west. The event will be Auslan interpreted.
6 March 7pm; ticketed.
IWD 2023 Cracking the Code for Gender Equality event (SA)
A day of events will be held at Ngutungka West Lakes in South Australia, organised by City of Charles Sturt. Mayor Angela Evans will host the panel discussion with speakers from disability advocacy organisation JFA Purple Orange, Women's Legal Service (SA), Country Art SA and more (on-site live captioning available). A series of workshops are also on offer, including a cooking demonstration and poetry workshop.
8 March 10am-12.30pm; bookings essential.
International Women's Day Trivia (NSW)
The Goulburn Regional Art Gallery is hosting a trivia event for IWD to get the brain's trust together at the Gallery. Enjoy testing your memory on fun and amazing facts, from general knowledge, the art world, to local legends, with a special mystery bonus round. Light refreshments will be available, and prizes to the highest scoring team.
8 March 12-1pm; free, registrations required.
Sunset Soiree | Know My Name (NT)
Museum and Art Gallery of the Northern Territory (MAGNT) is celebrating International Women's Day with a special sunset event celebrating some of the great, but little known, women artists from MAGNT's Collection. MAGNT's curators of Australian and Aboriginal Art will share the stories of a diverse selection of women artists and the art they created.
8 March 5-8pm; ticketed.
IWD #EmbraceEquity at Fairfield City Museum and Gallery (NSW)
Looking at the global theme of #EmbraceEquity, FCMG invites guests to listen, learn and share with an inspiring group of women. This intimate gathering provides opportunity to discuss ideas of self-determination, truth telling and agency from a First Nations female perspective.
8 March 6-8pm; ticketed.
IWD 2023 Industry Panel and Networking Session For Women in Hip-Hop and R&B (online)
On International Women's Day 2023, join Complex Australia editor Rachael Evans, rapper/singer Naomi Wenitong and R&B vocalist Billymaree for an industry panel and digital networking session presented by Diversity Arts Australia and Complex Media. They will be talking about self-care and sisterhood, how to gain and maintain career momentum, trends in music and culture and more, with an open Q&A facilitated by Down Under hip-hop journalist, Simone Amelia Jordan.
8 March 7-8.30pm AEDT; free, registrations required.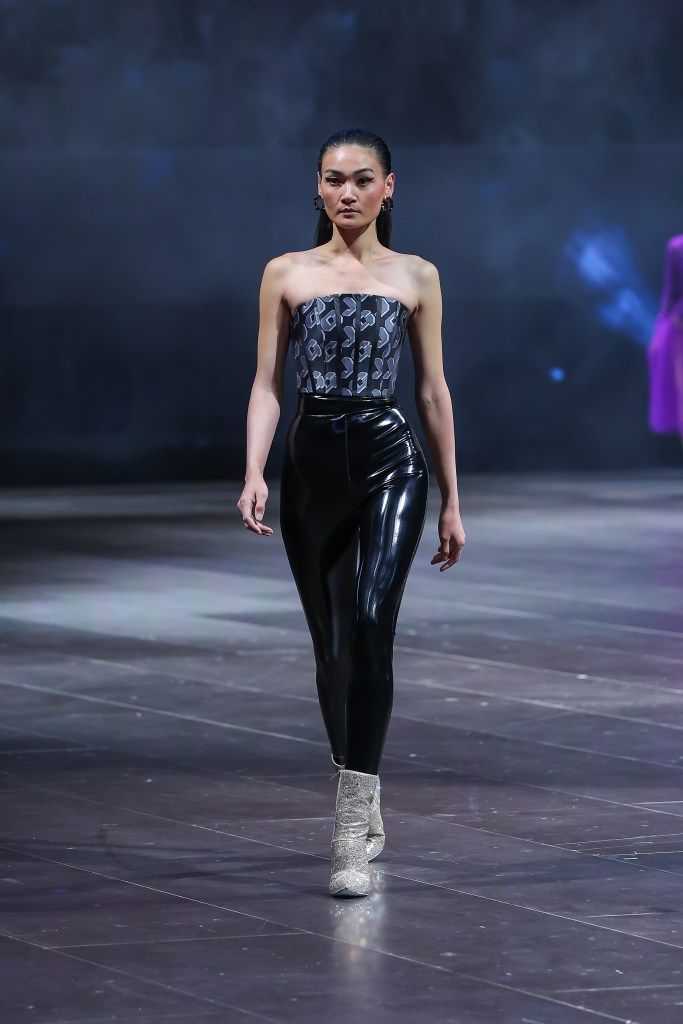 IWD at Paypal Melbourne Fashion Festival (Vic)
IWD kicks off at Paypal MFF with a breakfast featuring a panel of digital, innovation and technology industry experts who will discuss this year's theme, 'Cracking the Code: Innovation for a Gender Equal Future', supported by Country Road. In the evening, Marie Claire will present Power Runway to honour the icons of Australian style, including Carla Zampatti, Michael Lo Sordo, Jason Grech, Asiyam, Mastani, Martin Grant and Rachel Gilbert.
8 March, various times; ticketed.
Women of Banyule and Beyond (Vic)
Mother Tongue Poetry has been running monthly spaces to platform women's voices in Melbourne and beyond for a decade. A gala will be held for International Women's Day celebrating women's voices through spoken word, poetry and song. This is an LGBTQIA+ inclusive IWD event.
8 March 7-9pm at The Centre, Ivanhoe; ticketed.
Xani – Live at The Count's (Vic)
Best known for touring the festival circuit throughout Australia with her violin-and-drums duo The Twoks, Xani Kolac will be opening the first season at The Count's on International Women's Day. The opening will be presented by Poet Street, a fresh all-female seven-piece jazz ensemble with a mix of standards and original material written by band members.
8 March 7.30pm; ticketed.
Guyulgang Yinaagirbang (Strong Women) (Central West NSW)
In celebration of International Women's Day an exhibition called Guyulgang Yinaagirbang (Strong Women) will open at the Kew-Y-Ahn Aboriginal Art Gallery at Hartley Historic Site. The exhibition celebrates the strength and diversity of female Aboriginal artists from the Central West, with a special IWD event on 8 March to be opened by Cr Maree Statham, Mayor of Lithgow City Council and Aleshia Lonsdale, Aboriginal Arts Development Officer, Arts OutWest.
Opens 8 March; free.
The Woman Remembers (Qld)
A collaboration with Good Company Arts (NZ) and Phluxus2 Dance Collective, The Woman Remembers is a visually stunning, micro-cinema and live performance experience focused on our relationship to the land and the climate emergency. The opening night event on 8 March features a special short performance by dancer Hsin-Ju Ely.
On view 8-11 March at Metro Arts; free.
Read: Why you need an Equity Action Plan
Women Out West (NSW)
As part of the Women Out West series, Penrith Performing and Visual Arts brings a special panel discussion on Women in Creative Leadership. This International Women's Day forum will feature some of the most dynamic and passionate arts leaders in western Sydney. Presenter Lisa Finn Powell will host the forum with panellists Krissie Scudds, Dolla Merrillees, Sara Mansour and Karen Maber.
9 March 6.30-8pm; free, bookings essential.
Diverse Filmmakers Panel (NSW)
A panel discussion featuring experienced women and gender diverse filmmakers is presented by WIFT NSW, supported by Screen NSW. Speakers from Australian Cinematographers Society (ACS), Australian Screen Editors (ASE), Australian Production Design Guild (APDG) and Australian Guild of Screen Composers (AGSC), will be in discussion with moderator Genevieve Craig to talk about career paths to success, the obstacles they faced in their careers and the tools used to overcome them. They will also touch on the change within the industry over the years in terms of equality and inclusion, if any.
11 March 10am-12pm at ACE; ticketed.
Women's Way: We started it and we're naming it exhibition (WA)
An exhibition celebrating the importance and accomplishments of over 20 female artists from six remote communities around Australia will coincide with International Women's Day 2023 at Artitja Fine Art Gallery in South Fremantle, WA. It commemorates the moment in the early 1980s with the establishment of Warlukurlangu, an art centre launched by the women in the remote community of Yuendumu in the Northern Territory, named after an important Fire Dreaming site. Having sustained engraving and painting traditions for millennia and planted the seeds of the contemporary Aboriginal Art movement in the 20th century, the women proclaimed 'We started it and we're naming it!'
On view from 11 March to 2 April; by appointment.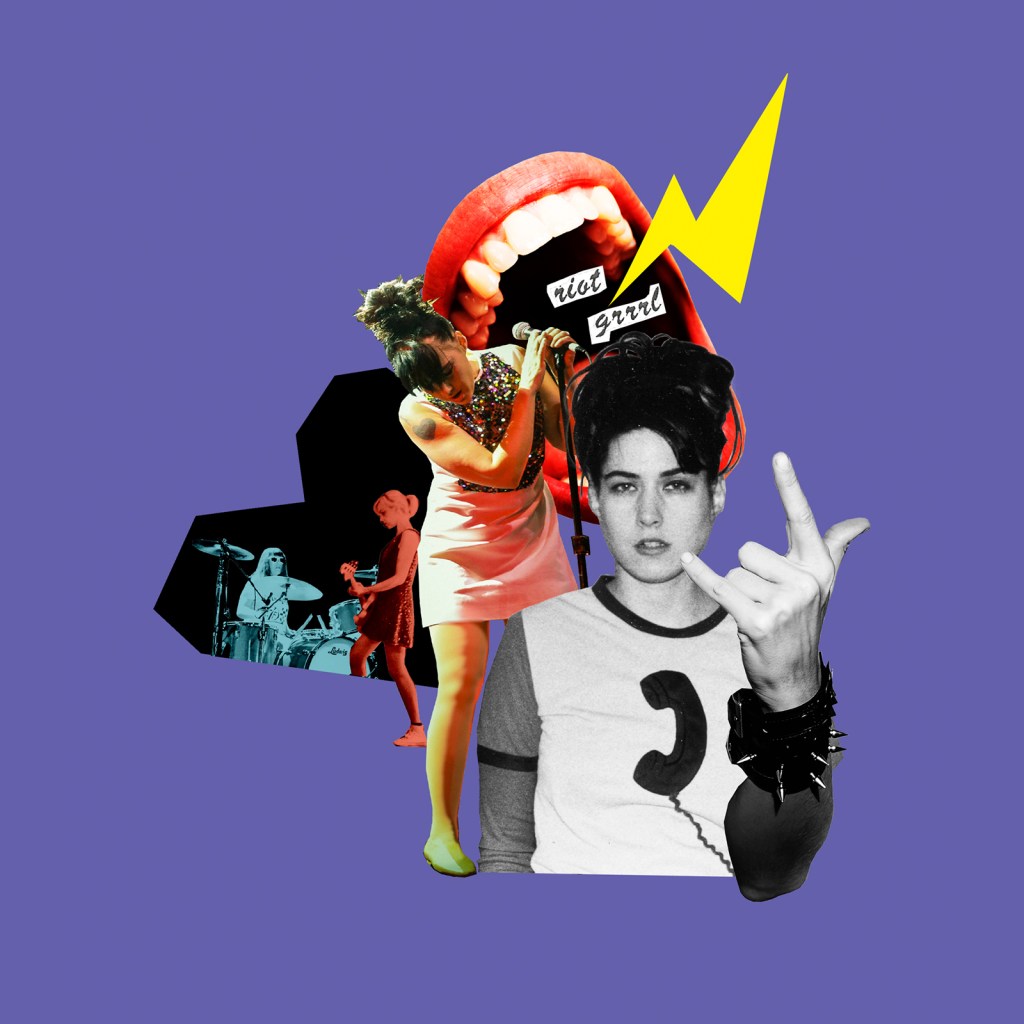 All About Women 2023 (NSW)
The Sydney Opera House presents a line-up of 25 events featuring more than 60 international and Australian artists, thinkers and storytellers for the 11th All About Women festival – featuring centrepiece talks about gender, justice and equality. Expanding to a three-day program for the first time, the vibrant annual festival will feature in-person and online conversations and events exploring justice, power, feminism in pop culture and an expanding lens of intersectionality in true equality.
All About Women is headlined by legendary riot grrrls and feminist icons Bikini Kill, who will speak on Sunday 12 March ahead of their one-night-only concert on Monday 13 March.
11-13 March at Sydney Opera House and various venues; ticketed.
Walytjara Minyma Lionel (Lionel Ladies) (NSW)
Bronte-based gallery, Aboriginal Contemporary and community-based artists' association Ernabella Arts will present Walytjara Minyma Lionel (Lionel Ladies), a formidable family exhibition by sisters Rachael and Alison Lionel and their mother, acclaimed senior Anangu Pitjantjatjara Yankunytjatjara (APY) Lands artist, Yurpiya Lionel. Rachel and Alison will be in Sydney for the first time to talk about the new body of work, which includes the exciting addition of Yurpiya, and celebrates the Lionel family's pride in continuing matriarchal traditions with a uniquely contemporary interpretation.
On view 11-25 March; free.
Voices of Women presents Embellishment (NSW)
Regional women's stories will come alive at Wagga Wagga Gallery in Embellishment – featuring live performances with music, art and local storytelling. Embellishment was developed from the gathering of women's stories from Wagga Wagga and across regional New South Wales, with a focus on young women and First Nations stories.
16 March 6pm; bookings required.
e VULVA lution (Qld)
Made of pre-worn women's clothing and embodying the experiences and stories of local women, Cairns-based, Canadian-born artist India Collins' e VULVA lution showcases eight works built upon existing pieces created in the past five years, knitted together with new technologies, and digital and material responses. It is also inviting female-identifying audiences to submit an item of pre-loved clothing at the NorthSite 'slam dunk' along with an intimate story of personal significance.
On view until 18 March; free.
Read: Giving with meaning
SHE of mind and body (Vic)
The exhibition SHE has over 20 years of history at the Walker Street Gallery. SHE of mind and body depicts the multilayered and complicated aspects of being a woman today. It showcases the depth of textiles as a medium and its ability to speak without words. While there was a time when the medium was considered merely a form of craft, more recent discourse has placed it at the forefront of contemporary art. Ten female textile artists will be featured in the show: Danielle (Dans) Bain, Anna Farago, Neroli Henderson, Georgia MacGuire, Chaco Kato, Vonda Keji, Caroline Phillips, Nusra Qureshi, Ema Shin and Kate V M Sylvester.
On view until 31 March; free.
Other Horizons (WA)
A cinematic meditation on belonging in contemporary Australia, from enduring First Nations attachments to Country, to those borne of the colonial adventure or more recent diaspora, Other Horizons brings together three independent projects by nationally renowned artists Atong Atem, Hayley Millar Baker and Jasmine Togo-Brisby. Presented as part of Perth Festival, Other Horizons presents a richly layered collection of works offering nuance to discussions around sovereignty, migration and identity.
On view until 23 April at Fremantle Arts Centre; free entry.
Thinking Business by Barbara Cleveland (Qld)
Thinking Business is a survey exhibition of the Australian art collective Barbara Cleveland that explores forms of female friendship, collaboration and artistic labour. The exhibition takes its title from Hannah Arendt's description of her friendship with Mary McCarthy, 'It's not that we think so much alike, but that we do this thinking-business for and with each other.' This idea of an intellectual and creative connection between women is at the centre of this project, which focuses on the 15-year working relationship between the members of Barbara Cleveland.
On view until 30 April at The Condensery; free entry.
Portraits of the Anonymous (Vic)
Virginia Woolf once said, 'For most of history, Anonymous was a woman.' In her first solo show in Australia, Shwe Wutt Hmon presents photographic portraits of female photographers, filmmakers, photojournalists and artists who worked to document the civilian resistance during the recent coup d'état in Myanmar. The portraits of protesters will be suspended from the gallery ceiling with strung up longyi – a type of garment worn by women. Walking beneath these garments is traditionally considered bad luck for men.
On view until 30 April at Counihan Gallery; free.
Also look out for ACMI's Winter Masterpiece exhibition Goddess: Power, Glamour, Rebellion highlighting women's agency on screen, open from 5 April, performances by Hobart's Mature Artists Dance Experience (MADE) HandMADE & MADE TO LAST in September, Menopause The Musical landing in Bendigo in October. For more what's on head to ArtsHub's Events page.