My business partner, Denise Eriksen and I – though mother and daughter-in-law – get on remarkably well. So well in fact that we started a business together. But there was one subject we massively disagreed on. LinkedIn. I thought it was no more use than MySpace. She thought it was hotter than TikTok.

I would never in a million years tell her this, but she was 100% right. LinkedIn is a necessity if you want to find work. Whether you're applying through Seek, or searching for a hidden job, any potential employer will google you and LinkedIn will be there in the results. So be like me, put your judgement aside, ignore its corporate branding and embrace the biggest CV database on the planet.
put your judgement aside, ignore its corporate branding and embrace the biggest CV database on the planet.
TAKE STOCK: LOOK AT YOURSELF
First up it's time to take stock. Log yourself out of LinkedIn and then Google yourself. See what employers see.

Is LinkedIn in the first 5 search results?

No?

Make sure that your profile is public. Make it easy for an employer to check you out. There's a setting in Privacy & Settings to define who can see your profile and how much of it. Personally, I chose to make it public and easy to see; that's useful for me professionally. People want to see what I've done before they hire me. While you're there, alter your URL so it's not gibberish.

Use LinkedIn regularly (around 3 times a week), even if it's just to like posts by other people. LinkedIn will display your profile higher up in search results AND Google will display it in the top 5 results when people search for your name.
Read: Ask the Mentor: How do I get my first job?
LinkedIn is your fully self-curated professional sales pitch; you want it to feature more highly than your FB page.

If LinkedIn does show up click on the link, ask yourself this: Would you employ you? Do you sound like you're a good fit for the job that you're going for? Or could your profile do with a spruce up? Click on the edit button and let's give your profile a makeover.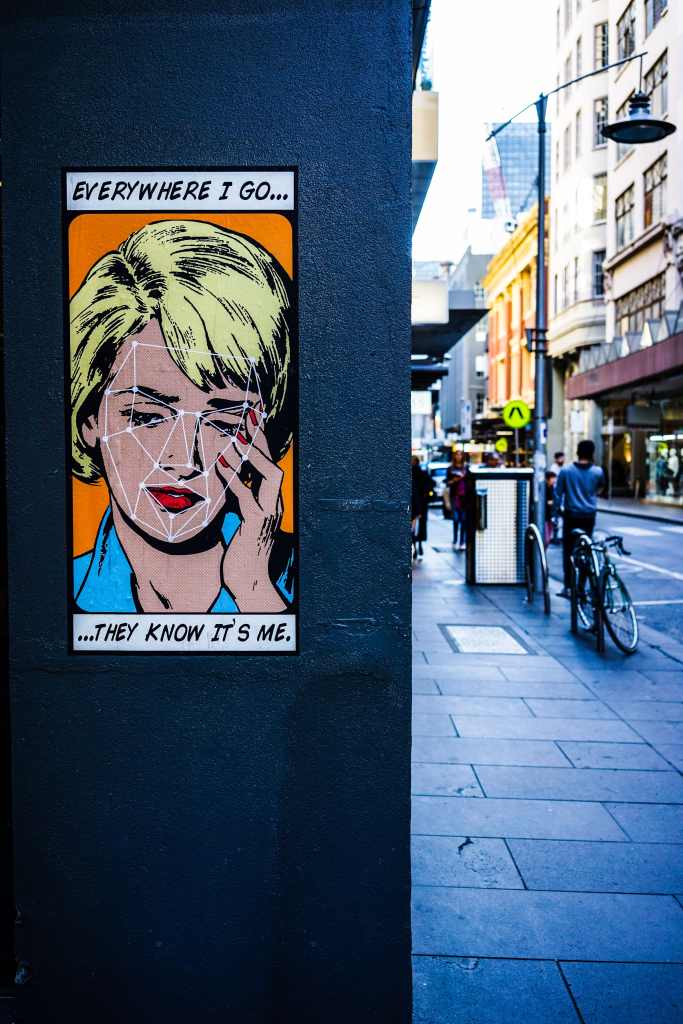 HEADLINE: YOU WILL BE JUDGED
Short, sharp and accurate. This is how people judge you – and judge they will!
Is your job title clear? Does it match the roles you're applying for?

Use the this/that style where appropriate. For example, if you're a Production Co-ord who would also do a Production Secretary job then put Production Co-ord / Secretary on your title.

Don't include too many titles – you don't want to be Miss Rabbit from Peppa who does every job in the town.
PHOTO & BANNER: DON'T SKIP THIS
Definitely include a photo. Find a friend with a camera or use the selfie function and a couple of filters. Make it professional, engaging and bright. There are tons of stats about how much more likely someone is to engage with a picture but regardless of what you may believe, a photo will definitely improve your connection rate.

Use the banner to build a sense of your personality. Pick a shot from a shoot, something work related or eye catching.
ABOUT: WHAT'S YOUR STORY?
This is your story. Think about what you want someone to know about you.
You could highlight your top skills, tell a story about who you are, sound unbelievably interesting and intriguing – someone they can't not want to talk more to.

There is a 2000 character maximum in the 'about' section, but you don't need to use it all. Like everything on the web there's competition so it's likely an employer will only read the first couple of sentences.

Kick off with a strong statement, engage the reader, make your points and sign off speedily.
JOB HISTORY
Keywords are key; they help the search function find you and rate you. What are keywords? Think about your next role, what are the major skills, attributes or qualities? Use those words in this section. Use them repeatedly – for this more is more.

(Denise got a fantastic series of training workshops with key TV people in Vietnam because they found her using key words on LinkedIn.)

For those of us with multiple short-term contracts there are two work-arounds to save creating a massive scroll fest:

Create a new job, put the role title and self-employed and then under the description put the various productions that you've worked on, with dates and the names of the production company.

Alternatively enter your most recent five roles fully and then create a block entry for all the others. The benefit of this is that you're linked to the production companies. The downside is you need to keep it updated.
SKILLS, ENDORSEMENTS & RECOMMENDATIONS
Add the skills relevant to you. Try to include these skills in your ABOUT section – the search function loves a bit of repetition.

Then look through your connections and start endorsing people that you've worked with. Hopefully some of them will start to reciprocate but if not, you'll need to send a very polite message explaining that you're job hunting and ask if they could endorse you for a particular skill. Expect about 10% of people to respond – any more than that and you're doing bloody well and should feel very pleased with yourself!

Recommendations need to be requested, follow the website prompts. They are hugely valuable in certain industries. Check out the LinkedIn pages of people who are going for similar jobs to you. Do they have lots of recommendations? If so it's a good sign that you'll benefit too.

Remember that changes made on LinkedIn can take weeks to show up in Google so start sooner rather than later.

In many ways LinkedIn is perfect; a simple way to communicate your skills and experience to people, curated by you and easily updated. It's a great job-hunting tool so run with it (even if you still think it's a bit nerdy-corporate…).
Read: Ask the mentor: How can I be creative when I'm so burnt out?