JANUARY
FASHION: Gabrielle Chanel. Fashion Manifesto presents over 100 outfits as well as jewellery, accessories, and perfumes, and curated in an exclusive for the National Gallery of Victoria, in collaboration with Palais Galliera, Paris.
Details: NGV International, until 25 April. Ticketed.
CERAMICS: Extended due to COVID, Clay Dynasty celebrates studio ceramics in Australia as shaped by three generations of makers, from the 1960s pioneers who transformed the functional pottery tradition, to contemporary ceramic artists who continue to push the medium.
Details: Powerhouse Museum, until January 2023.
DESIGN: Graphic Identities is an exhibition that highlights eight ground-breaking Australian design archives from the Powerhouse Collection.
Details: Powerhouse Museum, until 24 July.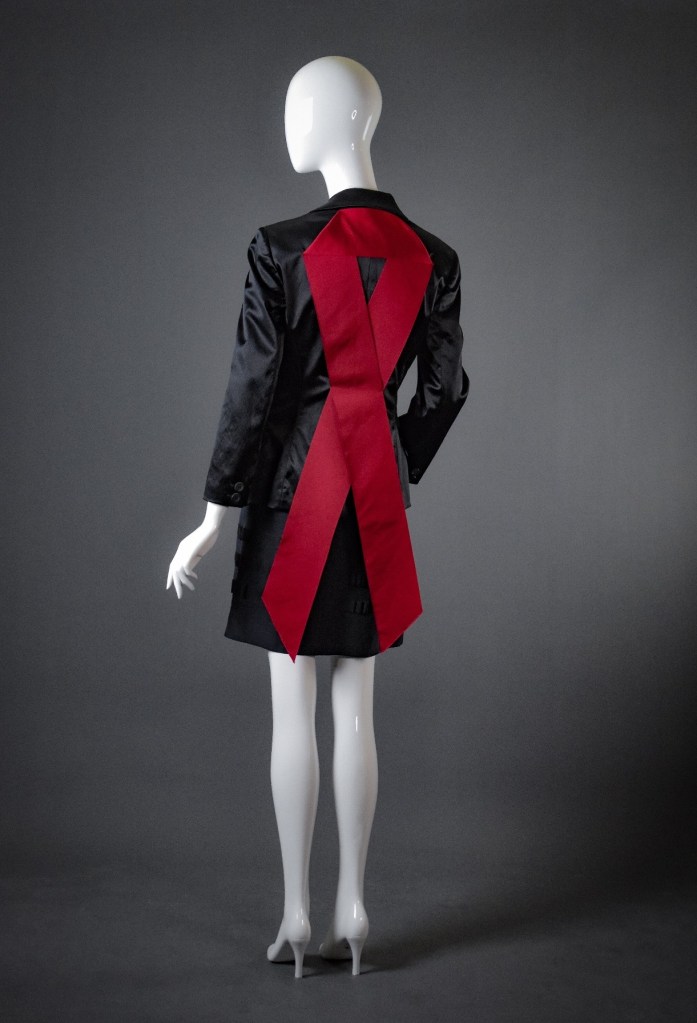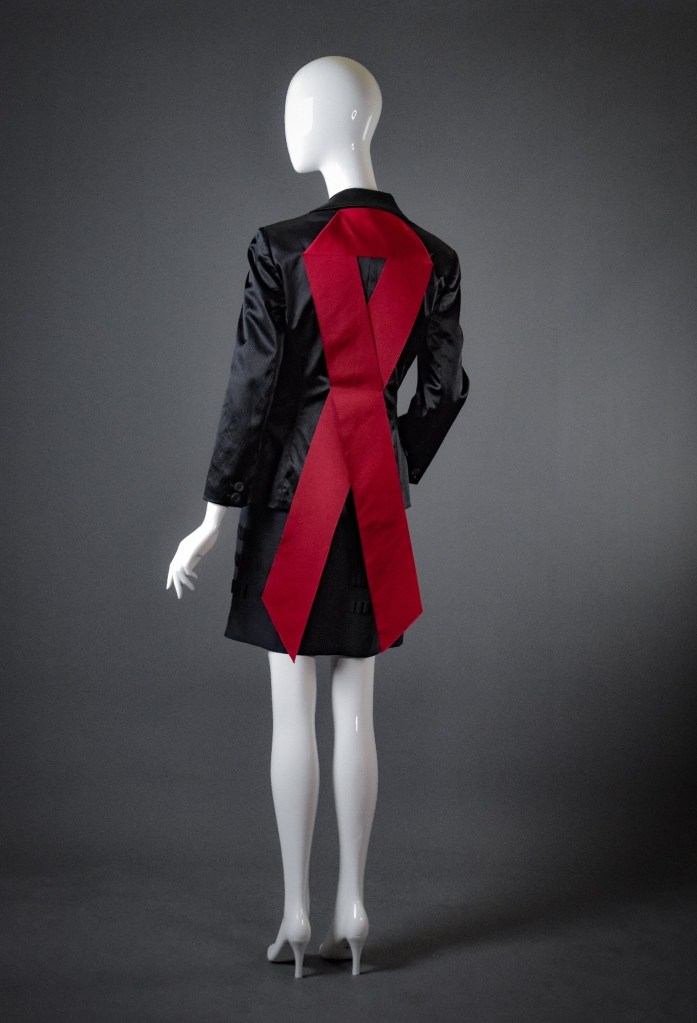 FASHION: Silhouettes: Fashion in the Shadow of HIV/AIDS brings together over 100 pieces sourced from collections from the UK, USA and Australia and features works by designers, artists and activists who died of AIDS-related illness. Museum Director Robert Reason said it raises awareness of their contribution to fashion during a pivotal moment in history.'
Details: David Roche Foundation House Museum, Adelaide, 29 January – 18 June. Ticketed.
FASHION: Bendigo Art Gallery exhibition, Piinpi: Contemporary Australian Indigenous Fashion, heads to France for Paris Fashion Week 2022, with an exhibition at the Australian Embassy from January through to April, 2022.
Read: Understanding the year of glass in 2022
FEBRUARY
DESIGN: Alternative Provisions explores how unexpected and under-utilised materials, driven by the notion of 'reuse', are developed and used in interesting ways by today's designers and makers. Presented as part of Melbourne Design Week.
Details: Craft Victoria, 10 February – 26 March.
WOOD: Beyond Ordinary: Contemporary Women Makers is the first exhibition of this scale to highlight women makers in a traditionally male dominated medium. 28 of Australia's most inspiring women woodworkers and makers will showcase their work at Sturt Gallery – home to Australia's oldest craft centre which has been training women woodworkers since the 1940s.
Details: Sturt Gallery, Mittagong (Regional NSW); 13 February – 3 April.
WEAVING: Drawing together textiles, sound, storytelling and community practice, York-based (WA), Yindjibarndi artist Katie West has created her most ambitious project to date for PICA's ground floor gallery, to coincide with Perth Festival. The vibrant textile installation turns to dilly bags, made from a string-making technique and used for ceremony and gathering food.
Detail: PICA, Perth. 19 February – 24 April.
WOOD: In February, the Australian Design Centre (ADC) will present Studio Woodworkers: The Art of Craft is an exhibition featuring exceptional Australian woodwork made by Australia's finest designer-makers and artists working in wood.
Details: ADC, Sydney. 10 February – 15 March.
MARCH
CERAMICS: Chaos Theory: dforms explores the chaotic nature of pattern by simulating rock formations, tinged with sci-fi curiosity, and created in clay. Often displayed in motion to experimental electronic music, this mind-shifting installation is by Darren Healey, an emerging ceramic artist based in Naarm/ Melbourne.
Details: Craft Victoria; 1 March – 2 April.
FESTIVAL: Melbourne Fashion Festival is a perennial favourite celebrating homegrown design.
Details: Multiple venues; 3 – 12 March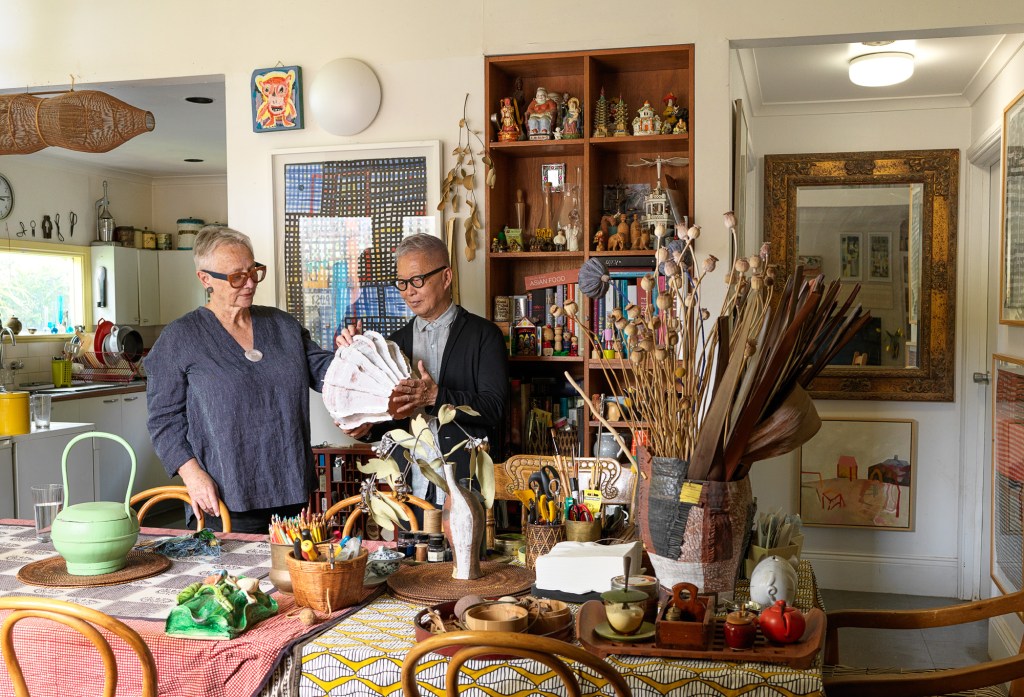 CERAMICS / DESIGN: For the 2022 Adelaide Festival, Samstag presents internationally renowned filmmaker Isaac Julien – paying a nod to the visionary modernist buildings by Brazilian architect and designer Lina Bo Bardi (1914–1992) in his films – alongside the work of outstanding South Australian ceramicist Helen Fuller. Fuller approaches ceramics in a manner she likens to painting, centred around characteristics of form rather than the function of the vessel. Award-winning designer Khai Liew will also be included, who is widely recognised for his dedicated contribution to the development of a modernist Australian design aesthetic.
Samstag Director Erica Green said: 'We warmly invite visitors to immerse themselves in the tactile handmade terracotta objects by the wonderful Helen Fuller, collaborating with the accomplished designer Khai Liew who has focused on elaborating Helen's practice through an inventive and attuned consideration of space and materials.'
Details: Samstag Museum of Art, Adelaide; 4 March – 27 May. Free.
GLASS: Canberra based artist Kirstie Rea, will present The Breadth of Stillness at the Toyama Glass Art Museum in Japan objects based on her own wanderings and wayfinding beyond the city limits. It is her first solo in Japan and largest exhibition to date, which traces the trajectory of her art over a 35 year period through glass sculptures and installations.
Details: Toyama Glass Art Museum, Japan. 12 March – 26 June.
JEWELLERY: Extended with COVID, Blanche Tilden – Ripple effect: A 25 Year Survey makes its way to Adelaide's JamFactory in March. Developed by Geelong Art Gallery, it takes a deep dive into her endless fascination for the materiality of worn glass.
Details: JamFactory, Adelaide: 4 March – 1 May. It is presented concurrently at UNSW Galleries, Sydney, from 25 March – 21 May.
FESTIVAL: Melbourne Design Week (MDW) returns with an program of talks, tours, exhibitions and workshops that celebrate and interrogate design through its varied disciplines. The 2022 theme is 'Design the world you want'.
Details: Multiple venues; 17 – 27 March.
DESIGN FAIR: As part of Melbourne Design Week, the inaugural Melbourne Design Fair was announced – a commercial showcase of limited edition, rare and one-of-a kind collectable design by Australia's leading emerging and established contemporary designers and designer-makers. It is an initiative of the National Gallery of Victoria in collaboration with the Melbourne Art Foundation.
Details: 16 – 20 March 2022, Warehouse 16. 28 Duke Street in Abbotsford. Ticketed.
CERAMICS: In March, ADC will launch the new touring exhibition SIXTY: The Journal of Australian Ceramics 60th Anniversary 1962-2022, which includes the work of 22 contemporary ceramic artists and is curated by guest curator Anna Grigson with ADC's Lisa Cahill. This celebratory exhibition in partnership with The Australian Ceramics Association will travel to sixteen venues across Australia.
Details: Launching in Sydney in March followed by four year national tour.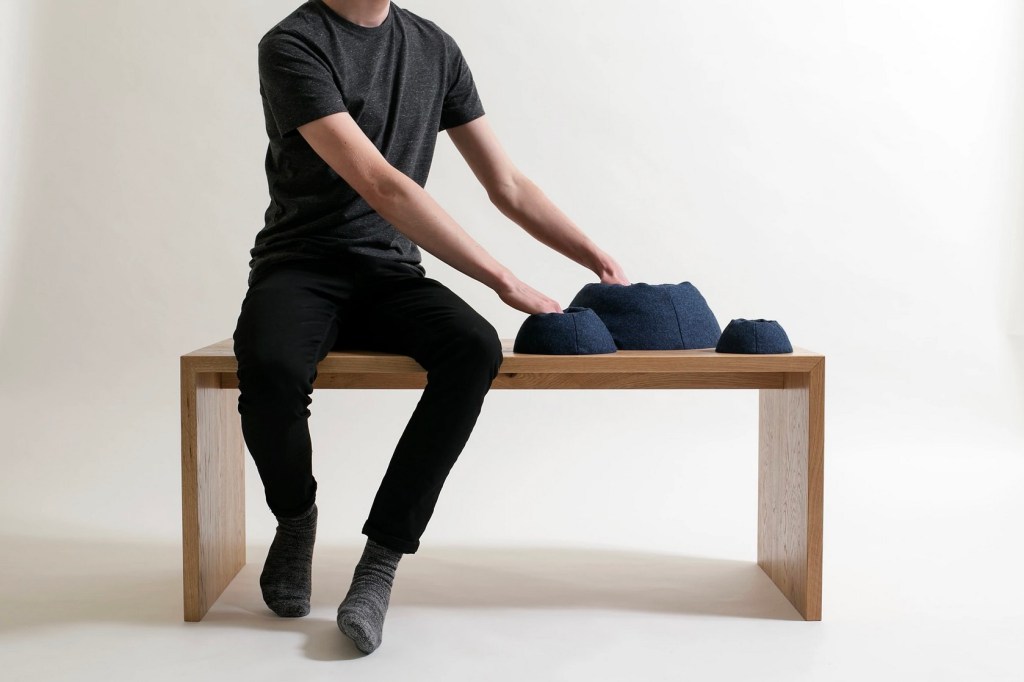 FURNITURE: In the exhibition Home Grown, Canberra-based furniture and object designer/maker Jeremy Brown will create a juxtaposition between the natural and built environments and to bridge the disconnect between the origins of raw materials and the final product (i.e. a piece of furniture). He will also promote the use of local materials in design, integral to maintaining a smaller environmental footprint.
Details: Craft ACT, Canberra; 24 March – 14 May.
APRIL
AWARD: Established in 2015, the Victorian Craft Awards is a biennial event presenting and celebrating excellence in contemporary craft practice. After postponing the 2021 awards, it returns this year with the top prize, the $10,000 Lynne Kosky Award for Contemporary Jewellery.
Details: Finalist exhibition Craft Victoria; 5 April – 21 May.
CERAMICS: Acclaimed ceramicist and former Head of Sturt Pottery, Paul Davis' celebrates his incredible 50 year career and the artists who have influenced his practice and approach to clay. This landmark exhibition will showcase Paul's most recent work along with works by Saka Yuta (Japan), Makino Isamu Isamu (Japan) Yoshino Tetsuro (Japan) Maeda Kazu (Japan) Umeda Kentaro (Japan) Yasuo Terada (Japan) and Hiroe Swen (Japan/ Australia).
Details: Sturt Gallery, Mittagong (Regional NSW); 10 April – 22 May.
GLASS: Upending Expectations: Contemporary Glass, focuses on ten artists whose experimental, innovative and at times cross-disciplinary practice utilise glass and its properties of light, transparency and reflection, through a diverse range of approaches. It has been curated by Frances Lindsay AM.
Details: Canberra Glassworks, 14 April – 5 June; and will tour from 2022 to 2024.
TEXTILES: Pliable Planes: Expanded Textiles & Fibre Practices is a major exhibition drawing together practitioners who reimagine practices in textiles and fibre art. The project takes its title from a 1957 essay by Bauhaus artist Anni Albers that sought to rethink the use of weaving through an architectural lens and interpret textiles as fundamentally structural and endlessly mutable.
Details: UNSW GALLERIES, 29 April – 17 July.
Read: Crafts sector seek national policy
MAY
FESTIVAL: For the first time in the Powerhouse Museum's 141 year history, it will stage a runway show as part of Afterpay Australian Fashion Week (AAFW) 2022 in collaboration with acclaimed Australian fashion label Iordanes Spyridon Gogos. The show aligns with Powerhouse Ultimo's vision to be Australia's leading centre for fashion.
Details: AAFW 2022 is held across Multiple venues; 9 – 13 May. Iordanes Spyridon Gogos at Powerhouse Museum on 12 May.
CERAMICS: The Art Gallery of South Australia will present, Pure Form: Japanese sculptural ceramics, looking at the innovative richness and diversity of sculptural ceramics created in Japan from the 1950s to the present.
Details: AGSA, Adelaide; 21 May – 6 November.
GLASS: The FUSE Glass Prize is a $20,000 non-acquisitive biennial prize for Australian and New Zealand glass artists presented by JamFactory, established in 2016, and predominately funded through private philanthropy.
Details: Finalists exhibition JamFactory, Adelaide. Winner Announced 12 May 2022. It will then tour to Canberra Glassworks, 24 August – 25 September, and to ADC in Sydney in October.
GLASS: The Art Gallery of Western Australia's Tom Malone Prize is equally, a highly respected national event for contemporary Australian glass artists. However it is an acquisitive prize, and 2022 will mark the 20th year of the Prize. Judging will happen in May.
Curator Robert Cook told ArtsHub: 'Honestly, I think the most exciting thing in glass today has been slowly but surely happening for the last ten years maybe; it's the shift of early career artists into major mid-career artists. Artists like Jason Sims, Mel Douglas, Cobi Cockburn, Jessica Loughlin and those just a bit more senior, like Clare Belfrage and co., are getting better and better, more subtle, more ambitious in their own ways, evidencing real progression in this field of making. This should be the most exciting thing…that one can commit to a practice and be creatively rewarded, ongoingly.'
JUNE
DESIGN: Celebrating the next wave of Victorian graduates in contemporary craft and design, Fresh! 2022 is presented by Craft Victoria. This year it showcases: Erin Bussell, Jill Stevenson, Julian Leigh May, Nae Tanakorn, Nao Hirata, Narelle White, Ruth Hazell and Zipei 'Summer' Huang.
Details: Craft Vic, 1 – 25 June.
GLASS: Two artists looking at domestic objects: glass artist Annette Blair explores our perception and relationship with everyday objects – such as hand tools, used spray cans, knitting needles and paintbrushes all created from glass – and how they can hold memories and meaning beyond their function; and a new body of mosaic works by Kate Nixon, who turns to garbage bins with mirror mosaic to challenge our notions of preciousness, domestic obligations and arts and crafts in the home.
Details: Canberra Glassworks, 15 June – 14 August.
JEWELLERY: Australian jewellery designer Margot McKinney is examined in the exhibition World of Wonder: Margot McKinney. Stocked by the prestigious Neiman Marcus and Bergdorf Goodman stores in the USA, the exhibition unearths the stories behind the brand.
Details: Museum of Brisbane (QLD), June (dates to be announced). Ticketed.
DESIGN: An exhibition of the work by designer Matthew Harkness, titled Design and Waste, will draw on concepts of critical making and speculative design to interrogate the environmental implications of widespread 3D printer use and the use of bioplastics.
Details: Australian Design Centre, Sydney; June (dates to be announced).
JEWELLERY: Objects In-between is an exhibition by Bic Tieu, a Southeast Asian Australian designer, maker, and researcher interested in how traditional crafts methods and contemporary technologies can shape new perspectives of contemporary jewellery and object making. Her practice uses Vietnamese and Japanese Lacquerware in objects and wearables designated for the hand and body.
It is presented alongside Sri Lankan designer Inoka Samarasekara's exhibition, The Tangled Jewelled Maze, which aims to preserve, renew, and reimagine Sri Lankan jewellery forms impacted by colonisation and globalisation.
Details: UNSW GALLERIES, 18 June – 14 August.
TEXTILES: This collaborative project by Australian weaver Liz Williamson explores local colour, cultural connections, and shared weaving traditions. It extends from Williamson's research into experiments with Australian natural dye plants and unique colours extracted from locally sourced plants. The project features 100 panels woven by Williamson with fabric dyed by 60 collaborators with over 50 eucalypts species identified and sourced from over 50 locations.
Details: UNSW GALLERIES; 18 June – 14 August.
DESIGN: UNLEASHED 2022 Fresh Meet: Emerging Craft and Design in Queensland – the longstanding biennial exhibition project, drawing together early-career practitioners and exploring the convergence between craft and design. This iteration will, for the first time, deliver an overview from across regional Queensland.  An invited curatorial panel of arts educators, curators and practitioners from 6 different regional communities will each nominate one exemplary early career practitioner from their region. 
Details: Artisan, Brisbane: 25 June – 20 August 2022 
JULY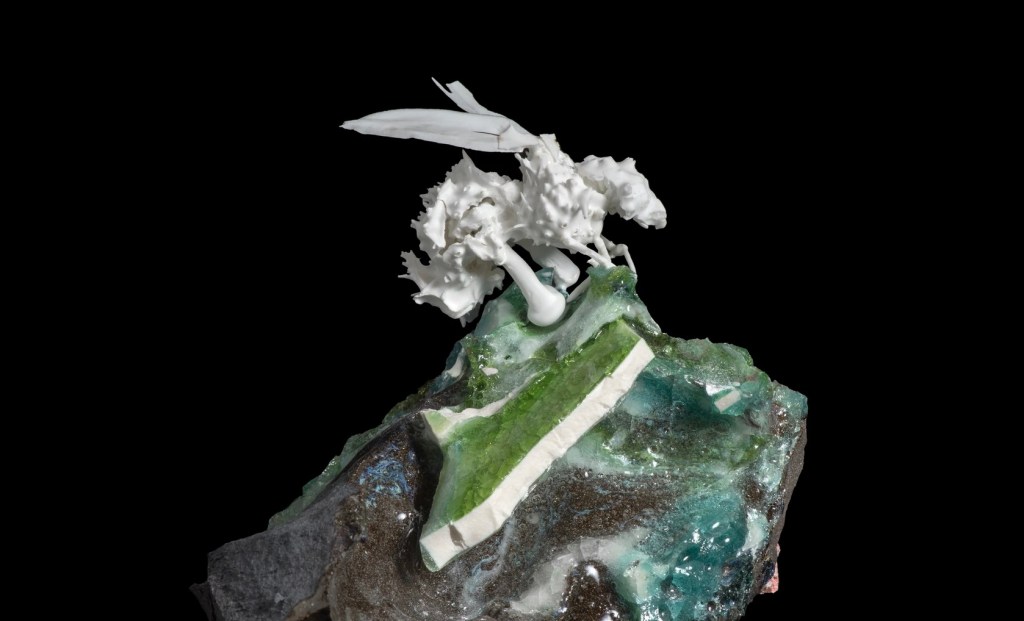 CERAMICS: Beeing is an exhibition by craft-based artist Dr Julie Bartholomew and early-career contemporary ceramic artist Mahala Hill at Craft ACT. It aims to bring bring greater visibility to bees through the craft practices of these artists. Both artists aim to utilise the aesthetic power of craft practice to engage audiences and encourage critical discourse around the significance of bees and threats to biodiversity.
Details: Craft ACT, Canberra; 7 July – 27 August.
AUGUST
JEWELLERY: In August, the Australian Design Center will present 74 artists in PROFILE 2021: Contemporary Jewellery and Object Award. This biennial national award exhibition in partnership with the Jewellery and Metalsmiths Group of Australia (JMGA-NSW). Profile is a significant curated award for both emerging and established artists.
Details: ACD, Sydney. August (dates yet to be published)
SEPTEMBER
TEXTILES: Australian Centre for Contemporary Art is developing a major exhibition with Paul Yore for Spring 2022, and will encompass the full scope of Yore's work – appliqués, quilts, tapestry and needlework, banners and pendants, collage and assemblage, and large scale narrative paintings. The exhibition will be constructed maximally as a gesamtkunstwerk, including a major new room-scaled sculptural installation to be developed for the exhibition.
Details: ACCA, Melbourne; 17 September – 20 November. Curator: Max Delany
OBJECTS: In the right hands, anything can become a vessel for storytelling and a repository for meaning says curators Cassandra Lehman & Kent Morris. This exhibition comes from a fascination with, and a deep respect for First Nation practitioners' unique approach to the materials in their works. LITTLE BIG THINGS: Australian Indigenous Small Objects is a group exhibition.
Details: Artisan, Brisbane; 3 September – 5 November.
WEAVING: Master weaver Jennifer Robertson and metalworker and sculptor Chris Robertson's diverse talents thoughtfully coalesce into tactile, nature-inspired interiors explored through different media including textiles, metal, wood, sculpture and lighting.
Details: Sturt Gallery, Mittagong (Regional NSW); 18 September – 13 November
OCTOBER
FESTIVAL: Sydney's only festival dedicated to the handmade, Sydney Craft Week returns For its sixth year, with a focus on sustainable practice and how makers and designers can work to make a difference to the environmental catastrophe caused by climate change.
Details: Australian Design Centre, and multiple venues. 7 – 16 October.
TEXTILES: With a finalist exhibition presented by the Australian Design Centre, SeedStitch: Contemporary Textile Award will look at current practice across NSW and ACT artists.
Details: Australian Design Centre, Sydney. Dates to be announced.
GLASS: UNSW GALLERIES will present three contemporary artists using glass in October. Canberra-based artist Mel Douglas explores the potential and flexibility of glass as a material for drawing in the exhibition Out of Line. It is presented alongside Sydney-based artist Consuelo Cavaniglia, who was resident artist at Canberra Glassworks in January this year, is an exhibition that equally explores liminal space, titled Through the door that holds you. It challenges the perceptual expectations of materials and surface qualities through angling, layering, and offsetting reflections and shadows of sheet glass. The third artist is Adelaide-based glassblower, artist and designer Liam Fleming with the exhibition Falling into Space, which test the constraints of glassblowing while exploring the complicated relationship between craft, art, design and architecture.
Details: UNSW GALLERIES, 15 October – 27 November. Cavaniglia will also show work concurrently at Canberra Glassworks, 5 October – 27 November.
NOVEMBER
FESTIVAL: After a cancellation in 2021, the DESIGN Canberra festival returns this November with the theme, Transformation. It asks what should we retain and what can we discard to connect more meaningfully as a community, to nurture wellbeing and health, and reduce our burden on the environment? It will be the eighth edition of the celebrated event.
Details: Multiple venues, Canberra; 2 – 20 November.
DECEMBER
No events listed at time of publishing.