Despite events that have hindered the staging of major international exhibitions in Australia – with a number of blockbusters postponed or cancelled due to the pandemic forcing closures and schedules going out the door – 2022 will still deliver sweetly for audiences.
Here are a dozen exhibitions to put in the diary.
SIX CONTEMPORARY BIENNALES
1. Adelaide Biennale of Australian Art (SA)
Titled Free/State, Australia's oldest biennale returns in 2022 curated by Sydney-based Sebastian Goldspink. He explains that the exhibition collects together a group of artists who are fearless; the provocateurs, vanguards and outsiders – challenging histories and art forms, and in the process, offering reflections on an era of multi-faceted global upheaval. 'Each of these artists is emblematic of the many divergent facets of contemporary Australian art. Diversity is embraced and celebrated in Free/State and the exhibition is reflective of a nation still in the throes of grappling with its past and defining its future.'
It is presented by Art Gallery of South Australia as part of the 2022 Adelaide Festival. To view the full list of artists.
Dates: 4 March to 5 June 2022
Curator: Sebastian Goldspink
With the theme Spirit of Place, a new curatorial model for Lorne Sculpture Biennale has been set in play – a model that shows the intrinsic link between art and placemaking. Created by Artistic Director, Graeme Wilkie OAM, the outdoor event will speak directly to the multiple histories of Lorne, with sixteen artists each providing a sculptural response to one of sixteen locations along Lorne's foreshore. In addition to the core sculpture event, there is a curated program of events – Sculpture Plus – that will run parallel to the Biennale.
Wilkie OAM, said: '2022 will see the Lorne Sculpture Biennale sit alongside international biennales as an art event of significance, with Lorne showcased as the Australian home of great art and creative experience.' To learn more about the sixteen artists participating.
Dates: 12 March – Sunday 3 April, 2022
Artistic Director: Graeme Wilkie OAM
Rivers, wetlands and other salt and freshwater ecosystems feature in the 23rd Biennale of Sydney (2022), titled rīvus, as dynamic living systems with varying degrees of political agency. Key also is the role Indigenous knowledge systems and storytelling play alongside architects, designers, scientists, artists. The idea is to consider the water ecology's perspective as a way to shift understanding of our relationship with the natural world.
It will be presented free across venues including the Art Gallery of New South Wales, The Cutaway, Barangaroo; Museum of Contemporary Art Australia; National Art School in partnership with Artspace, The Rocks and Walsh Bay Arts Precinct including Pier 2/3 – with self-directed walking trails key in connecting venues and artworks. Auxiliary programming has already commenced in a lead up to the exhibition.
Dates: 12 March to 13 June 2022
Curator: Jose Roca and the 23rd Biennale of Sydney Curatorium
4. The 4th National Indigenous Art Triennial
With the theme Ceremony, this next edition of the Triennial will including more than 35 artists from across Australia, and will explore how ceremonial acts continue to be a prevalent forum for artmaking in First Nations communities today. It is presented by the National Gallery of Australia, in Canberra.
Hetti Perkins said: 'The idea of artists as "radical agents" is central to Ceremony with works that are active, works that are activist, works that activate.' To view full list of participating artists. This is a free exhibition.
Dates: 26 March – 31 July 2022
Curator: Hetti Perkins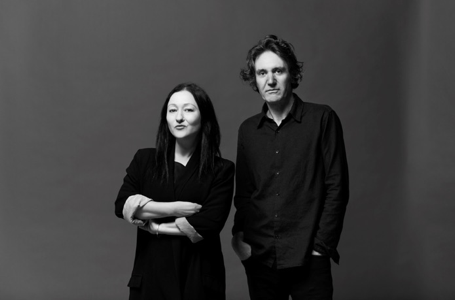 5. Venice Biennale (International)
Sydney-based curator Alexie Glass-Kantor will present the work of contemporary artist and noise musician Marco Fusinato at Australia's 41st representation at the 59th International Art Exhibition of La Biennale di Venezia. Fusinato's work stretches across installation, photographic reproduction, performance, and recording, often combining powerful imagery with immersive sound spaces that push the extremes of music, using the electric guitar and mass amplification to improvise physically affecting frequencies.
Glass-Kantor is one of Australia's most highly regarded curators, currently Executive Director of Artspace in Sydney, and curator of the Encounters sector at Art Basel Hong Kong.
Dates: 23 April to 27 November 2022
Curator: Alexie Glass-Kantor
6. PHOTO 2022
Melbourne and regional Victoria will again welcome the world class photography biennale PHOTO International Festival of Photography, with PHOTO 2022 presenting the theme Being Human.
Produced by Photo Australia in collaboration with cultural institutions, museums, galleries, and universities, the biennale was forced to push its inaugural event in 2020 into 2021 – setting an incredible standard with 105 free exhibitions and outdoor artworks. Designed as a festival of exploration, PHOTO 2022 will continue to encourage the public to engage with, and think about photography and visual culture in new and inspiring ways, through ambitious large-scale outdoor commissions at unexpected sites and exhibition program.
'We are proud to be operating at the forefront of contemporary photographic practice, supporting artists by commissioning new work that celebrates the excellence and diversity of the sector, and presenting exclusive exhibitions by some of the most revered international artists,' says Artistic Director Elias Redstone.
As part of the program will be the blockbuster exhibition HELMUT: In Focus will be presented by Jewish Museum of Australia in partnership with the Helmet Newton Foundation. It will reveal the extraordinary life of one of the most prominent and provocative fashion photographers of all time. The full PHOTO 2022 program will be announced in February.
Dates: 29 April – 22 May 2022
Artistic Director: Elias Redstone
SIX MAJOR BLOCKBUSTER EXHIBITIONS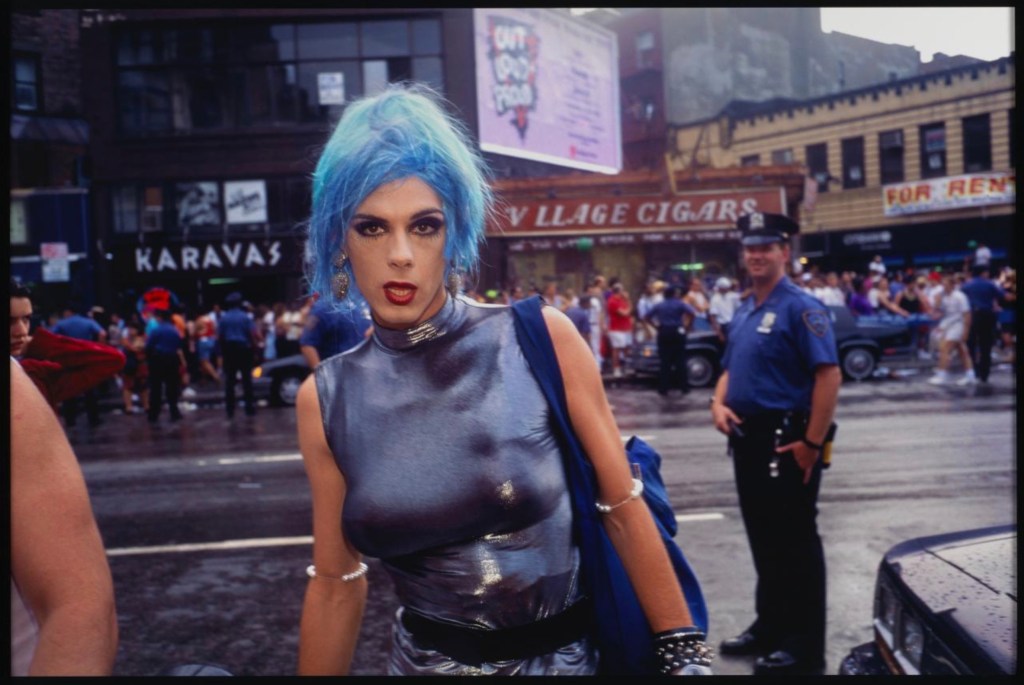 Queer will be a landmark, Australian-first exhibition that will explore the NGV Collection through a queer lens and celebrate the rich, diverse and sometimes untold stories that emerge. Spanning five gallery spaces and featuring more than 300 artworks across historical eras and cultures, the exhibition will be the most historically expansive thematic presentation of artworks relating to queer stories ever mounted in an Australian art institution.
Drawing on contemporary research, interpretation and analysis, the exhibition will also explore the narratives that might not have been visible in the past due to suppression, prejudice or discrimination. It has been curated across ten thematic sections and the works on display will span painting, drawing, photography, decorative arts, fashion, textiles, video, sculpture, design and architecture.
Dates: 10 March – 21 August
Exclusive to Bendigo Art Gallery, and curated in collaboration with Graceland – the iconic home museum of Elvis in America's southern states, the exhibition will explore Elvis' stellar career, his larger-than-life persona, lesser-known aspects of his early years, interests and personal life, and his radical sense of style. This major new biographical exhibition is exclusive to regional Victoria.
Dates: 19 March – 17 July
Celebrating Aboriginal artists and artwork of Western Australia's Pilbara region is the landmark exhibition Tracks We Share, a collaboration between Western Australian non-profit arts and cultural organisation FORM; the Art Gallery of Western Australia; Aboriginal art centres Cheeditha Art Group, Juluwarlu Art Group, Martumili Artists, Spinifex Hill Studio, and Yinjaa-Barni Art; and independent artists Katie West, Curtis Taylor, and Jill Churnside.
It will bring together more than 70 artists and over 200 artworks, and is one of the final stages in a multi-year project funded under WA's Regional Exhibition Touring Boost (RETB).
Dates: opens 11 March
Read: First Nations calendar 2022
Touted as 'one of the most comprehensive explorations of portraiture ever mounted in Australia', in a first the exhibition, Who Are You: Australian Portraiture will bring together the collections of the National Gallery of Victoria (NGV) and the National Portrait Gallery, Canberra. Presented across five thematic sections, the exhibition questions what actually constitutes portraiture, as well as the role of the portraiture genre in the development of a sense of Australian national identity, across more than 200 works.
Tony Ellwood AM, Director, NGV, said: 'This exhibition marks the first major partnership between the NGV and the National Portrait Gallery in Canberra. By combining our respective portraiture collections and curatorial expertise in this area, we have been able to stage the largest thematic portraiture exhibition in the history of either institution.'
Dates: 25 March to 21 August NGV, and 1 October 2022 to 29 January 2023 at the NPG.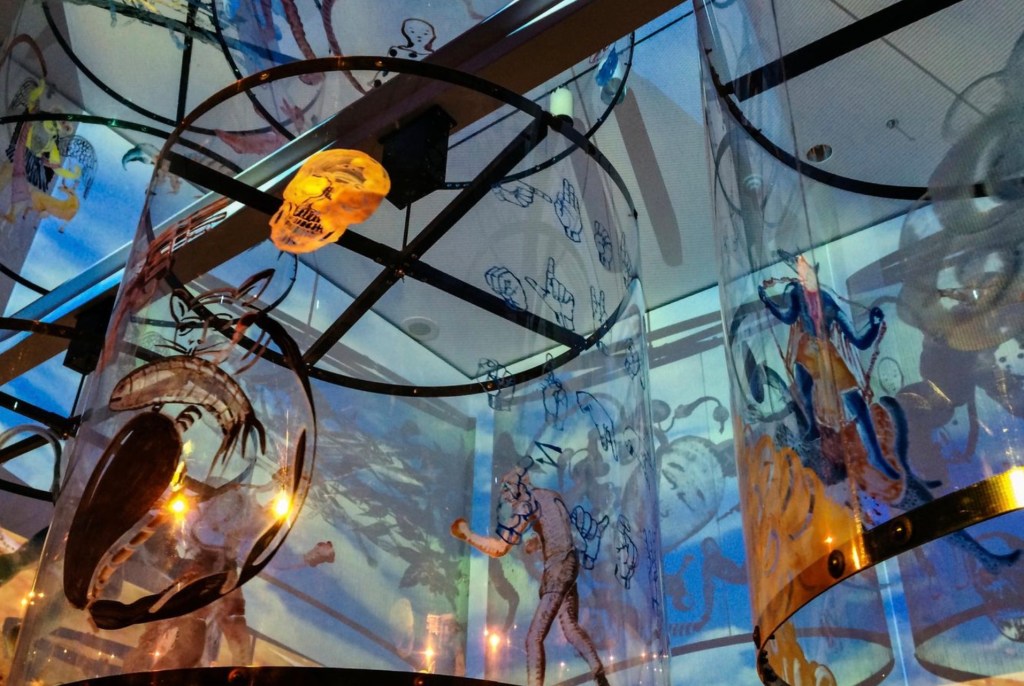 A radically inventive artist, Nalini Malani's practice spans five decades and will be celebrated in this first major Australian survey, exclusive to AGSA, late this year. Born in 1946 in Karachi in the year of partition, Malani's own history of displacement as a refugee has foreshadowed her internationally-acclaimed practice. This exhibition arcs from Malani's early experimentations in film and photography in 1970, to what she describes as 'video shadow/plays' such as Gamepieces, 2003–09, after which this Australian premiere is named. Always ingenious, her art encompasses painting, drawing, installation, projection, film and animation.
Dates: 4 November 2022 – 29 January 2023
NOTE FROM EDITORS: Since publishing, Jordan Wolfson's exhibition at the National Gallery of Australia, expected to be delivered mid 2022, has been further delayed and has been removed from this list (7 January).