Gravity & Other Myth's Out of Chaos… Image: Chris Herzfeld

No one article – not even one in two parts – can do justice to the wealth of performance works being staged in 2019, but let's give it a try. Here, in part one of our performing arts preview for 2019, ArtsHub's Performing Arts Editor Richard Watts lists some of the many productions, concerts and events coming up this year that have caught his eye.
Coming in part two: opera, regional works, small to medium companies, classical music, and more.
Read: What to look out for in 2019: performing arts (part two)
AMBITIOUS INDIES
Australia's independent theatre-makers continue to impress. While it's difficult to predict what will be the stand-out indie shows of the year this early in 2019, given that the majority of independent companies aren't in a position to announce works this far in advance, one thing is certain: there's no shortage of vision and ambition in the indie sector, as two upcoming productions ably demonstrate.
Apocalypse Theatre Company – Angels in America Parts 1 & 2
Make no mistake: Tony Kushner's 20th century masterpiece is a beast of a play – an epic drama told over two parts and featuring some 20 characters. Even for major companies the play is a huge undertaking (Black Swan chose to stage only part one of the play, Millennium Approaches, when they presented the work in 2016) and as Limelight noted of Black Swan's production, 'The things that make Angels in America brilliant also make it difficult to perform. Its scope is immense and the play is laden with allusion. Kushner's dialogue is whip-smart and funny but its rhythms and cadences are tricky and his directions are prescriptive and at times unconventional.'
Which makes the decision by Sydney indie company Apocalypse Theatre to stage both parts of the play at the Old Fitz in February all the more remarkable. Director Dino Dimitriadis (Metamorphoses) can take heart in knowing that another indie production of Angels in America was successfully and impressively staged in Melbourne in 2017, showing that it can be done – and done well – without the budget of a company like Belvoir, who staged Angels in America Parts 1 & 2 to great acclaim in 2013.
The Old Fitz Theatre, 15 February – 16 March. Visit www.redlineproductions.com.au for details.
Lightning Jar Theatre – Mr. Burns, a post-electric play
Anne Washburn's critically praised Mr. Burns, a post-electric play examines the power of art as an antidote to disaster and celebrates the enduring appeal of storytelling – in this instance, an episode of The Simpsons as told and retold by survivors of an apocalypse, for whom the tale takes on mythic status over time. Named by The New York Times as one of the 25 best American plays since Angels in America, it's one of those works you'd probably expect to see staged by a major company – especially given the plaudits showered upon the 2017 Belvoir production directed by Imara Savage. But in 2019 it's being staged by Melbourne's indie company Lightning Jar Theatre. Directed by John Kachoyan, Mr. Burns, a post-electric play is Lightning Jar Theatre's third production following on from the success of Stupid F*cking Bird (2017) and Venus in Fur (2018).
From 15 February – 10 March at fortyfivedownstairs, Melbourne. Details at www.fortyfivedownstairs.com
ALSO RECOMMENDED: Anna Lall's bitter-sweet new comedy Ron and Isobel, set in the immediate aftermath of the Whitlam Government's dismissal (La Mama, 13-17 February); John O'Donovan's If We Got Some More Cocaine I Could Show You How I Love You, about two young men hiding from the Gardaí on a rooftop in the small town of Ennis, Ireland, and described by Time Out London as 'a rare and refreshing look at a gay relationship that is working class and utterly uncamp' (Kings Cross Theatre, 8-23 February); Zachary Sheridan's Grace, a twisted new comedy that explores how we deal with anxiety and its stigmatisation, presented by award-winning emerging Perth company Public Service Announcement (The Blue Room, 22-26 January), and Chris Isaacs' Flood, a play about identity, tribalism, privilege, and cultural division in 'modernised', 'carefree' colonial Australia presented by The Cabbages & Kings Collective as part of Adelaide Fringe (Noel Lothian Hall, 2-17 March).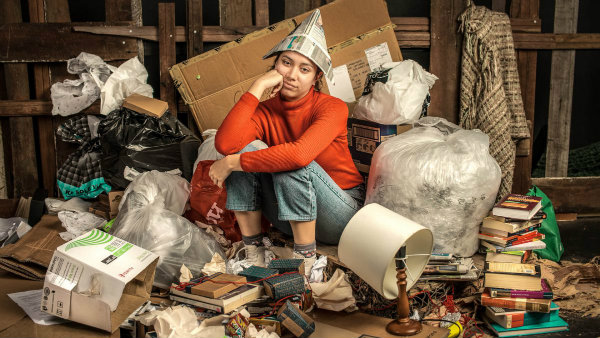 Image: Grace at The Blue Room Theatre. Photo credit: Pixel Poetry.
CIRCUS & PHYSICAL THEATRE
Gravity & Other Myths – Out of Chaos…
Adelaide's Gravity & Other Myths are a truly exceptional circus company, and in high demand both nationally and internationally. Following previous triumphs Backbone and A Simple Space, the company premiere their latest work at Adelaide Festival (27 February – 6 March) and Ten Days on the Island (9-11 March), and in doing so build on the ambitions of Backbone's rich theatrical language while returning to their up-close and sweaty roots. Out of Chaos is described as circus that grapples with the relationship between order and chaos, from the whirl of subatomic particles to the turmoil of a family meal. It's sure to be exhilarating.
ALSO RECOMMENDED: Legs on the Wall's Man with the Iron Neck at Sydney Festival (23-26 January); Lang Toi ('My Village') by Nouveau Cirque du Vietnam at Perth Festival (8-17 February); One Fell Swoop's By a Thread at Adelaide Fringe (15 February – 17 March); the touring production Junk (playing NSW and QLD) by the Flying Fruit Fly Circus, and Circa's Peepshow at Castlemaine State Festival (23-24 March).
Nouveau Cirque du Vietnam's Lang Toi. Photo credit: Nguyen Duc Minh.
CABARET
Le Gateau Chocolat – Icons
A beautiful, bearded baritone, the velvet-voiced Le Gateau Chocolat explores the power and appeal of personal icons in a work that's both celebratory and reflective. Performing songs by everyone from Kate Bush and Meatloaf to Richard Wagner, in Icons, Le Gateau gives us a work that is 'as profound and touching … as it is hip shaking, campy fun,' according to The List.
Icons at Magic Mirrors Spiegeltent, 23-27 January as part of Sydney Festival 2019
ALSO RECOMMENDED: Celebrate the music and legacy of legendary Memphis label Sun Records in Sun Songs, featuring Melbourne blues performer Louis King and Sydney's ARIA winning vocalist Pat Powell, backed by an all-star blues band (Downstairs at The Maj at His Majesty's Theatre, Perth, 22-26 January). Described as being like 'something out of an ultra-deadpan "Cabaret," dryly funny but as exacting as old Broadway,' Megan Mullally and Stephanie Hunt play a bespectacled folk duo in the vaudeville-meets-punk Nancy and Beth (Adelaide Cabaret Festival, 9-10 June). At Adelaide Fringe, catch Glittergrass, a brand new cabaret from award-winning trio Fringe Wives Club (Wonderland Spiegeltent at Gluttony, 15 February – 2 March) and the gender transcendent diva Mama Alto in the aptly named Exquisite (Masonic – Phoenix Room at Gluttony – Masonic Lodge, 15-24 February).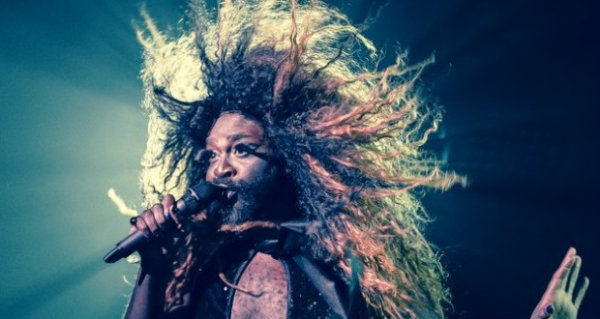 Le Gateau Chocolat's Icons
COMEDY
Felicity Ward – Busting a Nut
Australian actor and comedian Felicity Ward has been based in the UK for several years, which has been great for her career but disappointing for Australian audiences hungering for more of her inspired, insightful and frankly hilarious stand-up shows. Thankfully, Ward is touring Australia in 2019 with Busting a Nut, praised by UK comedy bible Chortle for its 'winning combination of silliness and unexpected cynicism,' and Ward's 'uniquely animated' performance. Catch her at Brisbane Comedy Festival on 23 February; Adelaide Fringe on 24 February; Melbourne International Comedy Festival from 28 March to 21 April, and Sydney Comedy Festival from 26-27 April.
ALSO RECOMMENDED: Garry Starr Performs Everything is a madcap attempt to save theatre from obscurity performed by a delightful fool in a ruff (performances in Christchurch, Melbourne, Perth, Bunbury, Geraldton, Adelaide, Brisbane, Wellington, Albury). The return of Damian Callinan's heart-warming and hilarious one-man show The Merger (now a feature film), about a struggling country footy club which opens its heart to newly-arrived refugees (performances in Adelaide, Canberra and Melbourne). Lano & Woodley's Fly is slapstick at its best (encore seasons in Melbourne, Sydney and Adelaide, with a tour taking in Townsville, Darwin, Cairns, Warragul, Bendigo, Wollongong, Mildura and Port Macquarie; see website for details). Demi Lardner's latest show Ditch Witch 800 promises more eccentric, absurd and delightful comedy for audiences in Adelaide, Melbourne, Brisbane and Sydney, while last year's winner of the Best Newcomer Award at Melbourne International Comedy Festival, Danielle Walker, returns to MICF with a new show, Myths and Legends; she's definitely one to watch.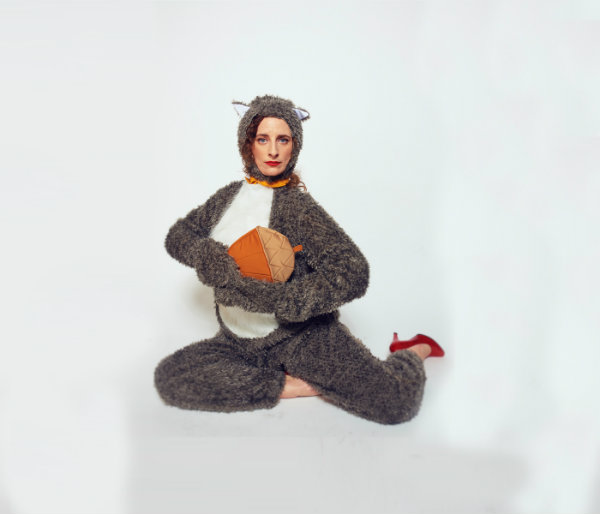 Felicity Ward's Busting a Nut. Photo credit: Philip Gatward.
DANCE
Dance Massive – 12-24 March
Presented by a consortium of partners in Melbourne every two years, Dance Massive is a celebration not only of contemporary dance, but of Australian choreography and performance. For its sixth edition, the festival – curated by three Artistic Directors, each with their own approach to the program – takes audiences on unconventional journeys with experimental approaches to space and time, unfolding in site-specific performed installations such as a hotel room, Abbotsford Convent's Laundry, and a tennis court. As well as new works by some of our most significant choreographic artists, including Lucy Guerin, Russell Dumas, Jill Orr and Anouk van Dijk (whose final work as Chunky Move AD premieres in the festival this year), Dance Massive 2019 also features a strong focus on Indigenous voices, with a program curated by Mariaa Randall featuring six female First Nations choreographers, plus new works by Thomas E. S. Kelly and leading Australian Indigenous intercultural dance company Marrugeku, as well as Joel Bray's 'revelatory and compelling' solo work, Biladurang. Visit dancemassive.com.au for details.
ALSO RECOMMENDED: Though details are still sketchy, Bangarra's 30th anniversary season is sure to be a highlight of the dance calendar. In Brisbane, dance lovers can look forward to the latest iteration of QPAC's International Series as well as the next edition of the dance festival Supercell. The Australian Ballet are premiering The Happy Prince, a new ballet choreographed by the legendary Graeme Murphy and designed by Theatre of Image's Kim Carpenter, while Queensland Ballet present the world premiere of Dangerous Liaisons, choreographed by Queensland Ballet's Artistic Associate Liam Scarlett. In Sydney, audiences can catch two works featuring the dancers of Dancenorth at Sydney Festival, including the outstanding Dust (read our review of its Brisbane premiere season). The latest work from Australian Dance Theatre, North/South, is a double bill featuring works by Norwegian choreographer Ina Christel Johannessen and ADT's Garry Stewart (Adelaide Festival Centre, 11-14 September). Perth Festival is spoiling its audiences with reimagined productions of Swan Lake and Giselle, as well as the sublime cross-cultural meditation One Infinity (also playing at Sydney Festival) and the world premiere of Strut Dance's Sunset, created with UK director-choreographer Maxine Doyle (Punchdrunk). Finally, Sydney Dance Company celebrates its 50th year with an ambitious program featuring three seasons, including a triple bill from Rafael Bonachela, Gabrielle Nankivell and Melanie Lane, and a double bill from Bonachela and Gideon Obarzanek later in the year.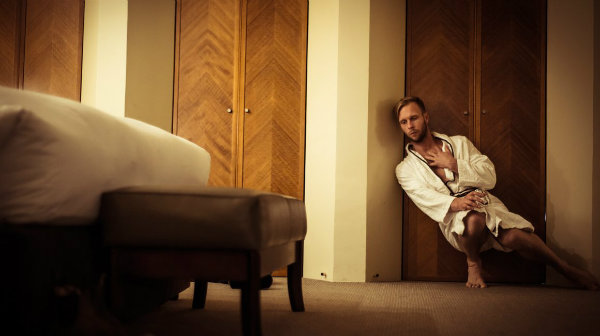 Joel Bray's Biladurang. Photo credit: Pippa Samaya.
MAINSTAGE
Oriel Gray's The Torrents
Joint winner of the prestigious Playwrights' Advisory Board Competition in 1955 alongside the now-iconic Summer of the Seventeenth Doll, Oriel Gray's newsroom dramedy The Torrents has not exactly languished in obscurity, but productions of the play are certainly few and far between – it has only been staged four times to date, according to the AusStage database, compared to almost 170 productions for Seventeenth Doll. Which makes its return to the mainstage this year, thanks to a co-production between STC and Black Swan, well overdue. The 2019 production of The Torrents stars Helpmann Award-winning comedian Celia Pacquola (ABC's Rosehaven, Utopia), and will be directed by Clare Watson. Its Perth season runs from 15 — 30 June in the Heath Ledger Theatre, after which it transfers to the Sydney Opera House from 18 July – 24 August. I commend the Artistic Directors of both companies for returning this landmark text to our mainstages.
ALSO RECOMMENDED: Encore seasons are all the rage this year, it seems, with You Know We Belong Together returning at Black Swan; Barbara and the Camp Dogs having an encore season at Belvoir; Single Asian Female returning to La Boite, and Nakkiah Lui's killer comedy Blackie Blackie Brown: The Traditional Owner of Death revisited at Malthouse Theatre. Biographical plays look set to capture our attention, with Tommy Murphy's Packer & Sons opening at Belvoir in November, while Sue Smith explores the relationship of Australian authors Charmian Clift and George Johnston in Hydra, a Queensland Theatre and State Theatre Company of South Australia (STCSA) co-production. We'll also have the chance to revisit some popular Australian plays, including Kate Mulvany's Jasper Jones at STCSA; Nakkiah Lui's Black is the New White at STCSA, Black Swan and also the MTC; Tom Holloway's adaptation of Storm Boy at Queensland Theatre and the MTC, and in one of the year's most ambitious productions, a new production of Nick Enright and Justin Monjo's adaptation of Cloudstreet at the Malthouse, directed by Matt Lutton – though in the epic stakes it's rivalled by Belvoir's Counting and Cracking at Sydney Town Hall as part of Sydney Festival, which features a cast of 16 playing four generations of a Sri Lankan-Australian family (also playing Adelaide Festival from 2-9 March). And then there are all the new Australian plays premiering this year, including Meyne Wyatt's City of Gold at Griffin (a Queensland Theatre co-production); Van Badham's Banging Denmark at the STC (which has already sold out!) and Anchuli Felicia King's Golden Shield at MTC, all of which sound compelling.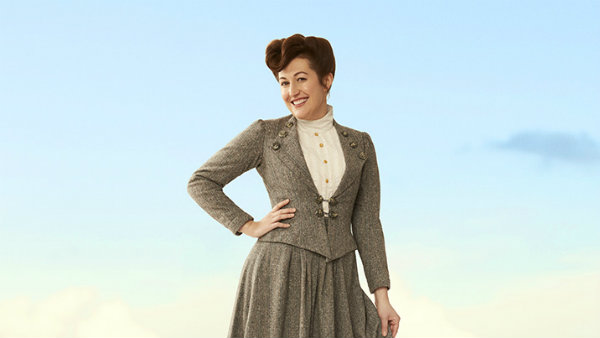 Celia Pacquola stars in STC's The Torrents. Image credit: Rene Vaile.
Read: What to look out for in 2019: performing arts (part two)