Toby Ziegler, The human engine, 2018. © Toby Ziegler. Photographer: Peter Mallet. Image courtesy of the artist and Simon Lee Gallery. Showing at MONA in Hobart.

In Tasmania
Mona set to show six exhibitions this summer
Hobart's Museum of Old and New Art (Mona) has opened two new exhibitions for the summer: British artist Toby Ziegler will present his exhibition Your shadow rising, which focuses on themes of fire and transformation, while French artists Fabien Giraud and Raphaël Siboni return to Mona with The Everted Capital, the second part of their epic project, The Unmanned.
Toby Ziegler said of his work: 'The starting point for this sculpture was a drawing by Hendrick Goltzius, a Dutch Baroque printmaker, draftsman, and painter. He drew his own hand after it was injured by molten metal – an accident that he felt was more of a blessing than a curse because it transformed the way he drew. He used sweeping arcs from his shoulder rather than his wrist, and he claimed that this process made his drawing far superior to his earlier efforts.'
The Everted Capital, a film by Fabien Giraud and Raphaël Siboni set in the year 7231 (and the outcome of a 24-hour performance) sits within an exhibition including sculptures crafted from rope and wax, resin and clay, fungus, strips of vinyl and geological core samples, alongside artefacts from Mona's collection that have recast and filled with the slow creep of salt crystals.
Over the peak summer tourist season Mona will reveal six exhibitions – a record for the museum.
Your shadow rising runs until 25 March 2019, while The Everted Capital runs until 4 February 2019. Entry to MONA costs $28 for adults and $25 concession.
For more visit mona.net.au/museum
Michael Cook (b. 1968), The Mission [Typical Aboriginal Picaninny], 2011, inkjet print. Donated through the Australian Government's Cultural Gifts Program by Michael Cook, 2015.
Michael Cook: The Mission
Making art is Michael Cook's way of better understanding both Aboriginal culture and racial prejudice in Australia.
Presented by Tasmanian Museum and Art Gallery (TMAG), The Mission traces the journey of an Aboriginal woman from her homeland to a Christian mission, where she arrives in handcuffs. Life in the mission introduces her to Western clothing, food rations, tobacco, and even a husband. Yet, her baby is stolen following a Christian wedding. Symbolically, in the final image she returns to her Country.
The Mission was created using a range of archival imagery, including family photographs and documents from Cook's personal collection, and features Cook as a baby in two of the works.
Catch this important work at TMAG, in Hobart, until 3 March. Free.
The Art of Tasmania's Black War
Shining a light on two enthralling yet under-examined figures in Australian history: colonial artist Benjamin Duterrau and the 'Conciliator' George Augustus Robinson, this exhibition, The National Picture: The Art of Tasmania's Black War has been receiving great reviews during its tour. It is an important exhibition that speaks about a chapter in Australia's history which we should all know.
It is now showing at Queen Victoria Museum and Art Gallery (QVMAG) in Launceston, through to 17 February 2019.
Detail: Joyce Ho, Overexposed Memory 2015 (film still). Single-channel video installation, 4'47" / Image courtesy the artist and TKG+, Taipei; presented in APT9 at QAGOMA, Brisbane

In Queensland
Understand our regional pulse with APT9
The Asia Pacific Triennial (APT) – as its name suggests – only comes around every three years. It takes an overview of regional dialogues and contemporary art trends, and is presented by the Queensland Art Gallery / Gallery of Modern Art in Brisbane.
For the exhibition's 9th edition, you can discover more than 400 artworks by over 80 individuals, collectives and groups that capture the energy of new art being created in Asia, Australia, and the Pacific.
Alongside the exhibition are three thought-provoking film programs, eight hands-on activities for kids and five months of ongoing programs and special events, including daily guided tours.
APT9 is showing at QAGOMA in Brisbane until 28 April 2019. Learn more about talks and films included in the program by visiting www.qagoma.qld.gov.au/whats-on. Free.
Read our review: The 9th Asia Pacific Triennial of contemporary Art, QAGOMA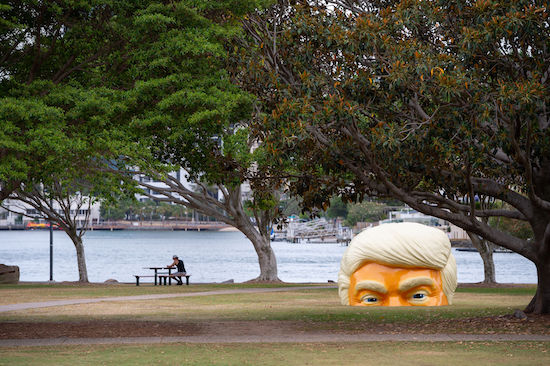 Callum Morton's public sculpture Monument #23: Helter Shelter is presented by HOTA and can be found near the river from December 14, 2018 to January 25, 2019.
Rock culture on the Gold Coast
If you are rocker at heart, then head to HOTA – Home of the Arts on the Gold Coast – where an exhibition pays homage to the iconic bands and venues that hosted rock 'n' roll royalty on the Gold Coast from the 1970s to the 90s.
Let there be rock! is showing at HOTA from 8 December – 17 February 2019.
HOTA also has a full line-up of support acts including The Story of Bon Scott, rock legend Nick Cave, Pub Choir, Gallery Up Late, Regurgitator Kids Show, kids workshops, movies and more.
And, moving towards presenting more art in the outdoor space and developing their outdoor curatorial program, HOTA prepares for its new HOTA Gallery, set to open in 2020 with works by Kerrie Poliness and Callum Morton – both positioned as public works in the gallery's grounds.
Field Drawing #1 by Kerrie Poliness, is a choreographed artwork made with a sports field line-marker from a set of step-by-step instructions provided by the artist; while Morton's irreverent Monument #23: Helter Shelter, a piece of street furniture rendered in the form of Donald Trump, offers an ironic place to take shelter from the heat. Catch it before 25 January 2019.
Visit hota.com.au to plan your visit.
Playing with Light at Ipswich Art Gallery; supplied

Play with Light this summer
The Ipswich Art Gallery has scheduled the exhibition Playing with Light for the summer. This is a full-body interactive exhibition that explores our big, bright, colourful world full of light, lasers and lenses with over 22 interactive pieces.
Light is intrinsic to our lives, from natural phenomena like rainbows to advanced technologies including communication, security and medicine, to the simple light bulb. It has a multitude of applications and influences how we see the world.
Playing with Light is showing at the Ipswich Art Gallery until 28 April 2019. Visit www.ipswichartgallery.qld.gov.au
In South Australia
Don't miss the master of bark painting, John Mawurndjul
The old ways of doing things have changed into the new ways. The new generation does things differently. But me, I have two ways. I am the old and the new.
– John Mawurndjul
John Mawurndjul has been celebrated internationally for his groundbreaking approach to bark painting and for the dazzling radiance of his meticulously painted rarrk (cross-hatching). This is the first major Australian survey of his work and assembles more than 160 paintings and sculptures, curated in partnership with the Museum of Contemporary Art in Sydney.
John Mawurndjul: I am the old, will be showing until 28 January 2019. It was presented as part of TARNANTHI. Entry is free.
And if you are in the Gallery, don't miss the new rehang of the Australian Collections. For more information visit www.artgallery.sa.gov.au
Read: Why John Mawurndjul's barks are so contemporary
Clare Belfrage, Quiet Shifting, Oceana and Yellow, 2018, blown glass with cane drawing, sandblasted and pumice polished, 41 x 31 x 16cm. Photo: Pippy Mount
Discover glass at its best
The Jam Factory touring exhibition, Clare Belfrage: A Measure of Time will be presented by the Murray Bridge Regional Gallery over the summer, wrapping up on 3 February 2019.
Throughout her career, Belfrage has maintained a vibrant studio glass practice and is known for her distinctive artworks in which complex patterns of fine glass lines trace her forms. Inspired by the repetitious patterns found in nature and the woven lines of textiles, Belfrage is particularly drawn to the layered rhythms that mark growth, change and the passing of time in the natural world.
For more visit www.murraybridgegallery.com.au
James Tylor, Mai Project: Australian Food, 2018, wild camel seasoned with Murray River salt, native basil, dried bush tomato, saltbush flakes, mountain pepper leaf and berries served on a bed of old man grey salt bush leaves and garnished with camel milk fetta cheese on Murromurro (wholewheat johnnycake). Image by James Tylor.
Art and Food in plenty at ACE Open
If you are in Adelaide over the summer be sure to visit the city's newest contemporary art space – and the last exhibition for ACE Open by curator Toby Chapman.
Plenty includes the work of Sasha Grbich with Kelly Reynolds, Jamie Lewis, James Nguyen, Keg de Souza with Lucien Alperstein, and James Tylor, and considers production, consumption and sustainability of local and global food networks, asking: what is enough? How do we know when we have plenty?
ACE Open is located at the Lion Arts Centre Adelaide, and Plenty continue through 9 February 2019. Visit aceopen.art
David Goldblatt Shop assistant, Orlando West, 1972, silver gelatin photograph on fibre-based paper; Image courtesy Goodman Gallery, Johannesburg and Cape Town © The David Goldblatt Legacy Trust
In NSW
Taking the blockbuster model, Sydney International Art Series is presenting two huge exhibitions this summer at the Art Gallery of NSW (AGNSW) and the Museum of Contemporary Art Australia (MCA).
"We don't just take images, we make images – and in doing so impact history." David Goldblatt did so for seven decades, and while he is best known for his compelling black and white images of the rise and dismantling of apartheid in South African, essentially all his photographs are about the human condition
The exhibition of over 400 works takes audiences on an incredible journey.
David Goldblatt: Photographs 1948–2018 is showing at the Museum of Contemporary Art Australia from 19 October 2018 – 3 March 2019. The exhibition is part of the Sydney International Art Series, and is ticketed.
The Photographer's Space, where you can have a go, is free and open daily until 3 March 2019.
Read: David Goldblatt's quiet determination is a lesson for all photographers
Paul Cézanne, Fruit 1879/80; oil on canvas, 46.2 x 55.3 cm, Inv GE 9026, The State Hermitage Museum, St Petersburg photo: © The State Hermitage Museum 2018, Pavel Demidov and Konstantin Sinyavsky.
Russia comes to town
Across town at the AGNSW you can catch Masters of modern art from the Hermitage until 3 March 2019, a magnificent selection of over 65 works from the towering figures of modern art including Monet, Picasso, Cézanne, Matisse, Gauguin and Kandinsky drawn from the State Hermitage Museum in St Petersburg.
Masters of modern art from the Hermitage also tells the story of the Russian collectors Sergey Shchukin and Ivan Morozov, both wealthy businessmen who first championed the ground-breaking works of the French modern masters, and brought their work together with great passion.
A Sydney exclusive, it shouldn't be missed. This is a ticketed exhibition.
Read: Review: Masters of modern art from the Hermitage, AGNSW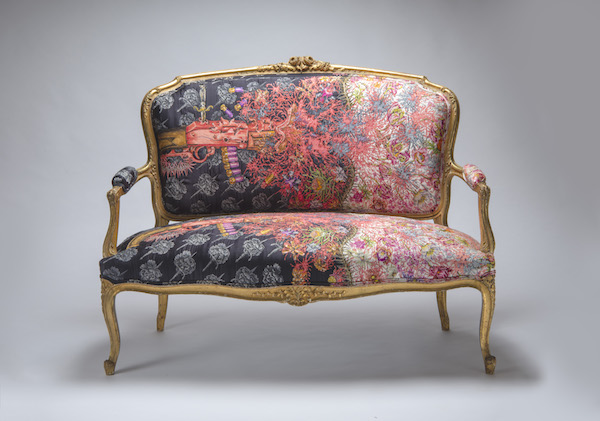 eX de Medici, The Seat of Love and Hate, 2017-18, embroidered sofa; Collection: Museum of Applied Arts and Sciences. Photo by Rob Little RLDI
Head Home for summer
Penrith Regional Gallery in partnership with MAAS (second in series of joint exhibitions) have created a new exhibition titled The Ideal Home that will feature 70 objects from the MAAS collection and a number of newly commissioned artworks exploring the Australian experience of home over the last century.
The exhibition runs across both sites from 1 Dec 2018 – 24 March 2019, and is supported by a diverse public program, will explore Australian experiences of home across the past 100 years, encompassing domestic architecture, design, and technology, alongside contemporary social issues which threaten the fabric of our intimate lives – domestic violence, homelessness, housing affordability and the notion of Australia as refuge.
For more information on public programs visit https://www.penrithregionalgallery.com.au/ This exhibition is free.
Michael Johnson, Oceania high low (2014), oil on canvas 184 x 366 cm, Collection Art Gallery of NSW, acquired by the AGNSW board of trustees 2014; and courtesy Mosman Art Gallery for Destination Sydney: Re-imagined.
You can't go past Destination Sydney
Three Sydney galleries – Manly Art Gallery & Museum, Mosman Art Gallery, and S. H. Ervin Gallery – have collaborated for the second time in three years by adopting a summer blockbuster, biennale model of a single exhibition presented across multiple venues.
Destination Sydney: Re-imagined is an exhibition that tells the story of nine artists inspired by Sydney's unique landscape: Adrian Feint, Ethel Carrick Fox and Ken Done (at Manly), Roy de Maistre, Robert Klippel and Michael Johnson (at Mosman) and Nicholas Harding, Wendy Sharpe and Jeffrey Smart (at SH Ervin) – over 130 works.
Why not do the ferry thing and look at art via the harbour: Manly Art Gallery & Museum is located at West Esplanade Reserve, Manly; Mosman Art Gallery is located on the Cnr Art Gallery Way and Myahgah Road, Mosman; National Trust S. H. Ervin Gallery is located at Watson Road, Observatory Hill, The Rocks
Showing until 17 March 2019
Read: Three individual galleries unite for Sydney-inspired summer blockbuster
Image: Katharina Grosse, o.T. 2014 Collection of Lisa and Danny Goldberg OAM © the artist, image courtesy the artist and KÖNIG Galerie, presented at CMAG, in Canberra as part of EuroVisions.
In the ACT
The best Contemporary Euro Art in Canberra
The Canberra Museum and Art Gallery (CMAG) will be showing EuroVisions: Contemporary Art from the Goldberg Collection over the summer – a captivating exhibition that offers an overview of the broad range of approaches to art making taken by a new generation of practitioners working in Europe today.
Works are drawn from a single collection, that of Sydney-based collectors Lisa and Danny Goldberg OAM, with most works created less than five years ago and representing the latest directions in European contemporary art.
This is a not to be missed exhibition for anyone who want to take the global pulse on contemporary art.
Catch EuroVisions: Contemporary Art from the Goldberg Collection before 23 February 2019. It is a ticketed exhibition: $10 full, $5 concession.
The exhibition is presented at CMAG with the support of the Delegation of the European Union to Australia in the European Year of Cultural Heritage 2018 – a fantastic coup for the Canberra gallery.
To learn more visit www.cmag.com.au/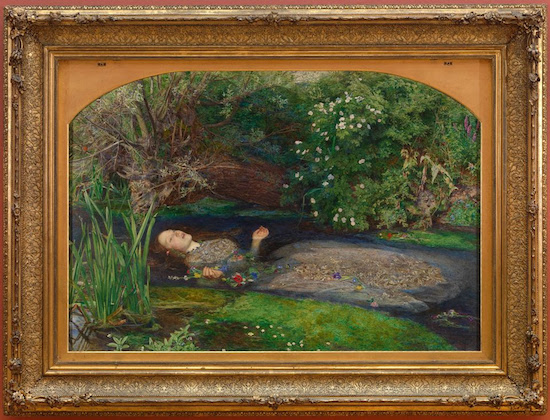 John Everett Millais' Ophelia 1851–52 leaves the Tate and visits Australia for a first in NGA's Love & Desire exhibition
Fall in love in Canberra – Pre-Raphaelite style
The Pre-Raphaelites drew inspiration from the great love stories of history and literature, the tempestuousness of lustful entanglements, and the wonder of religious icons. They created a new artistic genre, sometimes poetic and sexy and sometimes raw, that combined medieval romanticism with modern life to produce literary scenes, portraits and landscapes rich in symbolism.
Love & Desire features 40 of the Tate's most famous and best-loved works, alongside 40 loans from other British and Australian collections. With masterpieces such as John Everett Millais' Ophelia 1851–52 and William Holman Hunt's The Awakening conscience 1853, this exhibition is a stunning survey of the Pre-Raphaelite movement.
These masterpieces are rarely lent and most have never been seen in Australia before—this exhibition is a once-in-a-lifetime opportunity.
The public programs around this exhibition are fabulous – be sure to check them out and plan your visit – including Summer Lovin' with Osher Günsberg and Songs of Love and Desire with Sarah Blasko
While you are at the gallery, check out the new collection hang, Bodies of Art – the first under the gaze of recently appointed Director Nick Mitzevich – a great show!
Love & Desire: Pre-Raphaelite Masterpieces from the Tate opens today (14 December) and is showing at NGA until 28 April 2018. It is a ticketed exhibition.
James Cook (1728–1779), Journal of HMB Endeavour 1768–71; ink, Manuscripts Collection, National Library of Australia, Inscribed on the UNESCO Memory of the World Register, 2001
Get a different take on Captain Cook, appropriately in our nation's capital
Cook and the Pacific is a gem of an exhibition presented by the National Library of Australia. Simply, it reminds us that Cook's three Pacific voyages between 1768 and 1780 were both scientific and strategic. It illustrates relationships, pride, human value and the emotions in building an identity around this narrative, a narrative which desperately needed a rethink.
Curated by Dr Martin Woods and Dr Susannah Helman, the exhibition contains about 180 books, maps, artefacts, scientific instruments, botanical specimens – even a playbill inspired by Cook's voyage – which were drawn from NLA's collections and museum collections in Britain, Hawaii and New Zealand.
The central highlight of the exhibition offers a world first – all three of Captain James Cook's journals from his three Pacific voyages are on display, written in his own hand. It was remarkable to stand in front of such a personal account – one that has shaped our history and identity.
Cook and the Pacific is showing at the National Library of Australia in Canberra until 10 February 2019. Free; bookings suggested.
Review: Cook and the Pacific, National Library of Australia
A 20th anniversary celebrated by 20 new portraits
How times flies when you are doing something great! The National Portrait Gallery turned 20 this year and to celebrate it commissioned 20 new portraits, showing until 10 February 2019, when the gallery will then close for six months for refurbishment.
Since the National Portrait Gallery's foundation in 1998, over 50 portraits have entered the collection through the commissioning program. The 20 new portraits displayed in the exhibition 20/20 emphasise the Gallery's ongoing commitment to commissioning contemporary portraits, and the unique relationship between sitter and artist. The significant support of donors has assisted the realisation of these portraits.
A visit to Canberra should include 20/20 at the National Portrait Gallery (NPG), King Edward Terrace Parkes – just a quick stroll from the National Gallery. Free. www.portrait.gov.au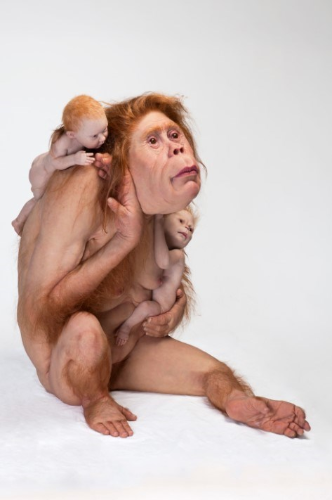 Patricia Piccinini, Kindred 2018, silicone, fibreglass, hair, 103 x 95 x 128 cm, The Michael Buxton Collection, Melbourne. Courtesy the artist, Tolarno Galleries, Melbourne and Roslyn Oxley9 Gallery, Sydney. © The artist
In Victoria
Patricia Piccinini & Joy Hester – two great women artists meet over love
Love and intimacy are the focus of this major exhibition that pairs the work of globally renowned artist Patricia Piccinini with that of important Australian modernist Joy Hester.
Patricia Piccinini & Joy Hester: Through love … presents more than 50 works, including a major new sculpture by Piccinini and rarely-seen works by Hester, that show the incredible spectrum of human and non-human relationships, from romantic love and maternal devotion through to the connections formed between humans and animals, and animate and inanimate objects.
Catch it at Tarrawarra Museum of Art until 11 March 2019. This exhibition has been curated by Victoria Lynn. Details at www.twma.com.au.
Turn your world inside out in Melbourne
Escher X nendo | Between Two Worlds is the first exhibition in the world to feature the extraordinary work of Dutch graphic artist and master of optical illusion M. C. Escher in dialogue with the work of acclaimed Japanese design studio nendo, led by designer Oki Sato.
Seamlessly presenting the worlds of one of the 20th century's most recognisable artists and one of the 21st century's most inventive designers, the exhibition features more than 150 of Escher's most renowned prints and drawings from the collection of Gemeentemuseum in The Hague, presented in an immersive exhibition space designed by nendo, alongside never-before-seen work from the design studio.
Escher X nendo | Between Two Worlds will explore Escher's unique artistic vision covering the full span of his career, from 1916 through to his final work produced in 1969. Showing at the National Gallery of Victoria until 7 April 2019.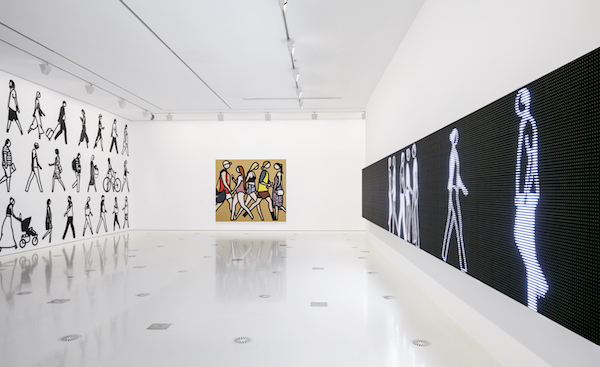 Installation view of Julian Opie exhibition space at NGV International; Photo: Tom Ross
And, while you are there, take in 60 of Julian Opie's instantly recognisable works in the artist's first major Australian exhibition – from a city of skyscrapers standing nearly 13 metres high at its tallest point, to a school of animated fish that appear to swim behind the falling water of the NGV's waterwall. This is a great one for kids. Showing until 17 February 2019 at NGV International.
Anna Breckon and Nat Randall, Rear View 2018, production still. Courtesy the artists. Photograph: Ross Turley
New biennial series launched at ACCA
Check out the inaugural Macfarlane Commissions at the Australia Centre for Contempoary Art (ACCA), in Melbourne's cultural hub, Southbank. The Theatre is Lying includes artists Anna Breckon and Nat Randall, Sol Calero, Consuelo Cavaniglia, Matthew Griffin, Daniel Jenatsch and has been curated in house by Max Delany and Annika Kristensen.
The first in a new biennial series of commissions exhibitions supported by The Macfarlane Fund, The Theatre is Lying features five ambitious new works by artists who share an interest in the construction of alternative narratives and worlds through illusionary, illusory, cinematic and theatrical devices – put simply, it delves into the world of conspiracy theories, red herrings, smoke and mirrors, espionage and spy dramas, and the representations and misrepresentations of cinema and media. What is true and what is not? Very 21st century.
The Theatre is Lying opens this weekend: 15 December – 24 March 2019. Free.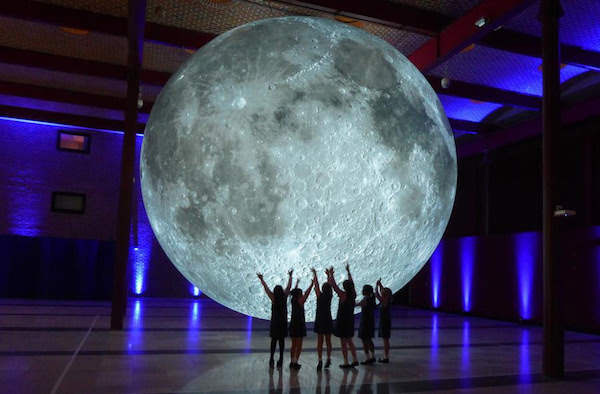 Museum of the Moon installed at the Cork Midsummer Festival last year. Source: Museum of the Moon
Scienceworks looks to the Moon this summer
This summer, Scienceworks is over the moon to feature two incredible lunar experiences: Opaque Space's new Earthlight: Lunar Hub virtual reality experience and Museum of the Moon, an astronomical seven metre sculpture of the moon.
Inspired by their recent collaboration with NASA, building astronaut training simulations, Melbourne-based outfit Opaque Space have created a truly unforgettable VR experience halfway between gaming and space exploration. Six players collaborate live on-site to journey through a lunar craft and undertake a moonwalk. All within a painstakingly realistic moon environment. Earthlight: Lunar Hub was recently recognised at the Australian Game Developer Awards as "a game beyond entertainment".
After the spine-tingling experience of walking on the moon, visitors can immerse themselves in a more contemplative experience involving this alluring celestial body. Museum of the Moon is a luminousr sculpture of the moon, seven-metre diameter, developed by UK artist, Luke Jerram. At an approximate scale of 1:500,000, Jerram has painstakingly re-created the shape and surface of the moon utilising NASA-produced high-resolution imagery of the moon's surface.
Catch them both at Scienceworks in Spotswood until 28 April 2019.
Museum of the Moon: Free with Scienceworks entry
Earthlight: Lunar Hub: Adults $22 + Scienceworks entry | Members $20 + Scienceworks entry
Frida Kahlo, her photos
Renowned Mexican artist Frida Kahlo had a special relationship with photography, and meticulously accumulated a vast collection of photographs over the course of her life.
This exhibition of her photos draws from the extensive archive of the Casa Azul (Blue House), Kahlo's former home and now a museum dedicated to this much loved artist's life and work and its archive of more than 6500 images – 257 are shown in this exhibition at Bendigo Art Gallery, until 10 February 2019.
For more information visit http://www.bendigoartgallery.com.au/Home
Midawarr | Harvest: The Art of Mulkun Wirrpanda and John Wolseley
In Northern Territory
While not a blockbuster, this exhibition is a sure gem and a worth a visit if you are in the top end this summer.
Immerse yourself in a vast Arnhem Land floodplain and lose yourself in a forest of bark paintings, in an ambitious and beautiful cross-cultural collaboration between renowned landscape artist John Wolseley and the great Yolŋu artist, Mulkun Wirrpanda.
Midawarr | Harvest: The Art of Mulkun Wirrpanda and John Wolseley, is the culmination of an extraordinary friendship between two of Australia's most distinguished senior artists, celebrating their shared obsession with traditional Yolŋu plant use.
It's showing at Dawin's Museum and Gallery Northern Territory (MAGNT) until 3 March 2019. This exhibition is free.
Cyril James Kerinauia and Sylvester Victor Robert Fernando, Hunting party (detail), 1999. © the artists c/o Tiwi Design Aboriginal Corporation
And while you are at the gallery don't miss the important that marks the 50 year anniversary (2018) of Tiwi Pottery, and the establishment of a pottery studio at Bagot Reserve in Darwin, which provided technical training for Aboriginal people who wished to become artist-potters.
In 1969, six Aboriginal men from Milingimbi, Port Keats (Wadeye) and Bathurst Island began their traineeships at Bagot Pottery. According to Ivan McMeekin, who alongside English potter Michael Cardew was employed to run the pottery, all of the trainees learnt the 'practical potting skills quickly' and brought 'sensitivity and well developed feeling for pattern to their work'
Over a decade later in 1984 Pirlangimpi Pottery, was established on Melville Island. This display highlights the evolution, style and direction of Tiwi pottery over 50 years.
Feeling for Patter: 50 years of Tiwi Pottery is showing through the summer months. For information visit https://www.magnt.net.au/whatson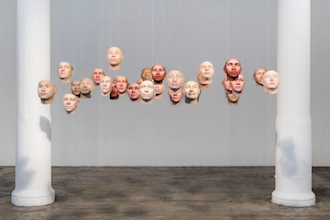 Heather Dewey-Hagborg, Probably Chelsea, 2017. Photo by Paula Abreu Pita, courtesy the artist and Fridman Gallery, New York, presented by PICA in the exhibition HyperPrometheus

In Western Australia
The biggest "blockbuster" event to hit Perth every year, is the Perth Festival – plan your travel now 8 February – 3 March 2019.
Rethinking Frankenstein out west
Rolling about before then, however, is Perth Institute of Contemporary Arts (PICA) exhibition HyperPrometheus, which commemorates the 200th anniversary of Mary Shelley's Frankenstein through the lens of contemporary and biological arts.
The exhibition features a set of international artists displaying work that challenges ideas of life and death, reanimation, future life, synthetic biology and the technological non-human. Presented in partnership with SymbioticA, University of Western Australia (UWA), this exhibition is curated by Oron Catts, Laetitia Wilson and Eugenio Viola.
Showing at PICA through 23 December. Free.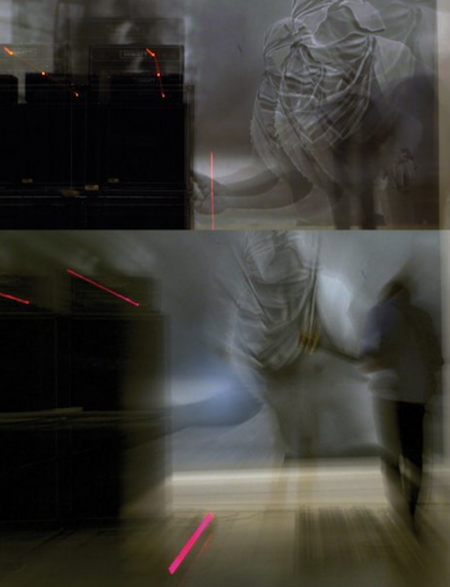 Marco Fusinato, The Infinitive 3 & Spectral Arrows, Performance, Buxton Contemporary, Melbourne, 2018. Courtesy of the artist and Anna Schwartz Gallery.
PICA follows this show with Marco Fusinato's exhibition Lower Power for the Perth Festival. Fusinato is an internationally celebrated Post-conceptual artist and experimental musician. Lower Power features new works in which a protagonist is brandishing a rock in the decisive moment of a riot. Each sourced image is made large-scale using the latest print technologies. Fusinato will also present Spectral Arrows, an improvised durational performance for guitar and mass amplification. Showing 10 February – 21 April. Opening Saturday 9 February, 6.30pm.
Andrew Nicholls, Porcellini (self-portrait as Tobias Smollett), 2015-2018. Large format photograph, dimensions variable. © the artist.
Italy's impact on Perth
Andrew Nicholls' WA Now solo exhibition will showcase his recent Hyperkulturemia series, created over the past five years, and the outcome of a series of residencies in Italy between 2014-2017.
These residencies were an opportunity for Nicholls to engage with various sites associated with the 18th century Grand Tour, a rite-of-passage that saw young, aristocratic men complete their education by journeys to Italy to view the remains of classical antiquity and the masterpieces of the Renaissance.
The series' title refers to the condition of 'Stendhal Syndrome' (aka Florence Syndrome or Rome Syndrome), reported to have been experienced by tourists overcome by the splendours of high Renaissance art. It was often explained as coming from an "excess of culture in the blood."
AGWA Curator, Robert Cook comments: 'This seductive and playfully provocative display will feature Nicholls' wonderfully choreographed photographs, beautifully detailed drawings and finely-made porcelain. As it comes into being through a wry (and deeply informed) meditation on the cultural significance of the European Grand Tour, it is the perfect opportunity for the Gallery to showcase his unique way of engaging with contemporary and historical art and modes of being, and to honour his enormous contribution to the creative life of WA.'
You can catch Hyperkulturemia at the Art Gallery of Western Australia (AGWA) from 15 December – 15 April 2019.
Sam Smith, Nyströms Cafe at Bungenäs, 2017. Courtesy of the artist.
Spaced 3: north by southeast
Organised by the WA-based International Art Space, spaced 3: north by southeast brings together 11 artists from Australia and the Nordic region – all who have made new work through experiences on the ground through residencies.
The decision to place artists in regional and remote locations is motivated by the fact that even small and seemingly isolated towns are affected by global economic, environmental and social forces. The interplay between the strong sense of local identity, which is typical of these communities, and the effects of globalisation provides a fertile ground for artists to explore.
Participating Artists: Robyn Backen (NSW), Michelle Eistrup (Denmark), Gustav Hellberg (Sweden), Deborah Kelly (NSW), Danius Kesminas (VIC), Tor Lindstrand (Sweden), Heidi Lunabba (Finland), Dan McCabe (WA), Linda Persson (Sweden), Keg de Souza (NSW), Sam Smith (NSW).
Until 7 January 2019 at Art Gallery of Western Australia (AGWA)
Read: Review: spaced3 – north by southeast, AGWA
David Noonan, A Dark and Quiet Place (still), 2017, film. Image courtesy of the artist and Modern Art, London.
London artist David Noonan makes WA debut
And the Fremantle Arts Centre is putting up a great show for Perth Festival, David Noonan's A Dark and Quiet Place. The London-based artist has made his name internationally as an assembler of black and white photographic images collected from found books and periodicals, the images are juxtaposed, edited and collated to conjure a range of possible narratives.
For his first exhibition in WA David Noonan has created an immersive installation that invites viewers into an atmospheric 'dark and quiet place'. Bringing together in dialogue major new works rendered in film and tapestry, this strangely cinematic and poetic world offers a meditative space of wonder and intrigue.
A Dark and Quiet Place is part of the 2019 Perth Festival and is showing 7 February – 24 March 2019. For more visit www.fac.org.au