For many, COVID-19 has been a time of change, especially in the way we work and study.
While not everything in a classroom situation can be replicated online, there is a lot which can be taught, and the Australian Film Television and Radio School (AFTRS) has taken up the challenge by offering more virtual courses to students.
While AFTRS stopped running classes on-campus at the end of March, they wasted no time in taking some of their pre-existing courses online.
The school has already built a reputation in offering online courses, such as podcasting, radio production and writing for TV, but COVID-19 has motivated them to take more online and they're committed to continue their digital push.
'We already had the platform and knowledge to take courses online and we've been able to pivot pretty quickly now. One of the great things is that people outside of Sydney can access our courses,' said Wendy Gray, AFTRS Head of the Industry Program.
In addition to the courses already offered online, AFTRS has converted three of their industry certificates purely for online including: Digital Producer, Production Accounting and Content Creation.
Learning, when it suits you
'The beauty of online learning is that it's flexible – you can read things or watch them over again,' said Gray. 'Obviously people have different ways that they learn, but for some being able to concentrate on learning in a home environment might be more appealing than a classroom full of people.'
While you might wonder how some of the more technical courses are taught, AFTRS has found a way to work around these challenges to make them more online-friendly.
Content Creation teaches students how to shoot content on a smart phone for in-house communications, social media, marketing and campaigns, popular among those in the not-for-profit and government sector.
'The strength of that course is that it really focuses on creative and strategic knowledge in that area so it's focused on creating video content for a brief,' Gray said.
Another course, Budgeting Fundamentals, has also been quickly adapted to online and can be completed in six evenings over three weeks. It gives students the skills to do a basic budget, which can be applied to a range of projects for someone who is developing a screen project that may require a budget as part of a pitch or for a funding application.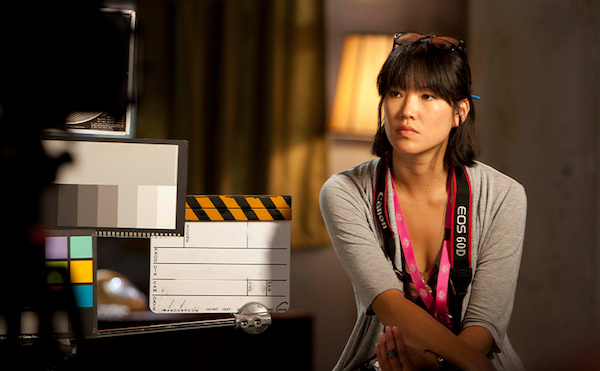 AFTRS' online courses will suit students who live outside Sydney. Image supplied.
Increased retention rates for online study
One of the significant benefits of online learning is increased information students will take in, something that has been researched by The Research Institute of America, who conclude that e-learning can boost retention rates by 25 to 60 per cent.
'It's based on the fact that you can revise, revisit and complete work online at a time that's going to work for you,' Gray said.
It's the flexibility of online courses that will appeal to students, especially those who work long hours in the arts industry and might not have time to travel to a campus to study.
'With some of our courses you do need to be somewhere at a specific time because we've got a live Zoom session where you can interact with the tutor and other students,' Gray said
'But generally there is other material students can have access to whenever they want – they're able to print material out and re-read it – it's work that can be done in your own time,' Gray said of the benefits.
'There are pluses obviously with on-campus training and we won't ever stop doing that, but we are planning to create many more online courses. Watch this space,' she concluded.
Visit AFTRS to find out more about their online courses and study options.