Like a number of festivals delivered during COVID, the inaugural PHOTO 2020 faced upheaval. A last minute postponement and rebranding saw the new biennial push back and relaunch as PHOTO 2021. No mean feat for a new endeavour with over 50 exhibitions and event partners. But for a new festival that was focused on unifying a city – the world's most locked down city at that, Melbourne – the medium of photography took on an even greater sense of immediacy and connectivity.
Elias Redstone, the festival's Artistic Director, told ArtsHub: 'Melbourne has an incredible culture of photography and visual art. The idea for this festival was to bring the sector together to collaborate in a meaningful way and create a major celebration of photography both as an artform and to consider the role it plays in lives.
'In turn, it shines a spotlight on Melbourne as Australia's capital of photography – an important hub for practice, study and exhibition,' he continued.
Despite being staged between lockdowns, PHOTO 2021 reached audiences of over 120,000 and gained 2.7 million impressions. It was testament that there was a need for this bespoke festival.
Redstone said: 'The first learning was that we were on the right track. Despite all the challenges we were able to deliver our vision and create a world class photography festival in partnership with the Victoria's leading museums, galleries and universities. We showed that we were serious about photography as an art from; that we played an important role both in commissioning new work – many commissions have gone on to be shortlisted for prizes or exhibited overseas – and making connections between the sector in Australia and overseas.
'We also encouraged cultural institutions to really go that extra mile in how they think about photography, with incredible presentations at Parliament of Victoria, Royal Botanic Gardens Victoria and Immigration Museum, among others.'
Designed as a festival of exploration, PHOTO 2022 has re-geared and returns from 29 April to 22 May more ambitious than ever, with an immersive program staged across the city's most prestigious arts organisations, to its vibrant artist-run spaces, and pushing into regional precincts. It is Victoria's largest art biennale, and the program this year is going to receive international attention.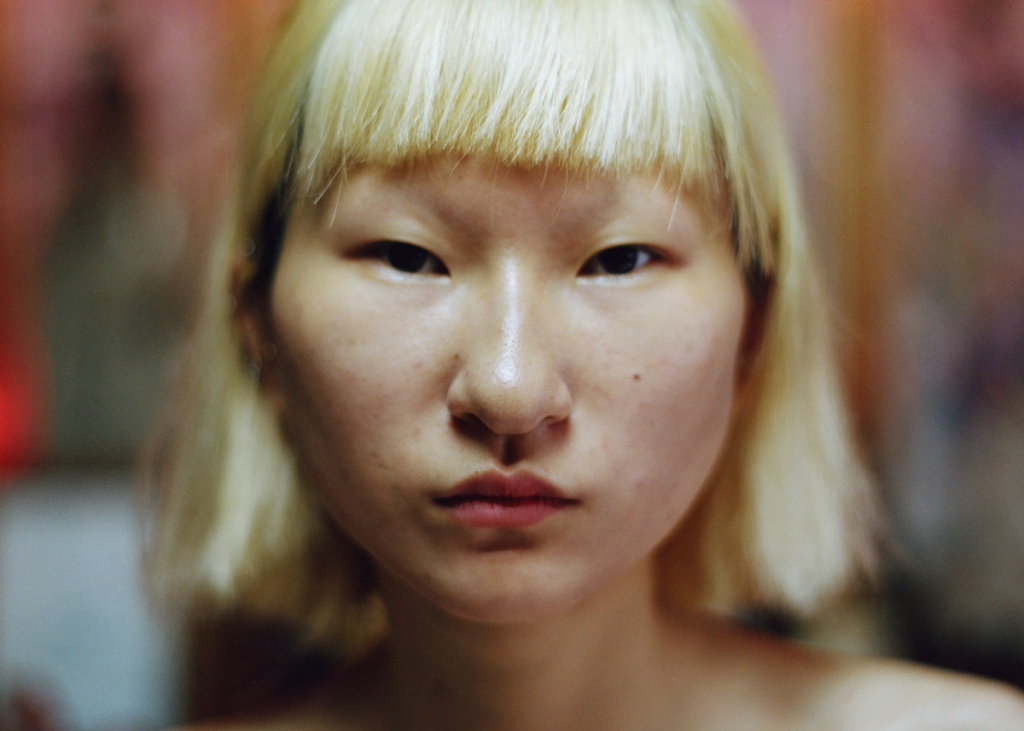 Dream big, then deliver beyond expectation
The PHOTO 2022 program includes the work of 123 local and international artists, across 90 exhibitions, including 50 world premieres and 24 specially commissioned projects. It is a massive achievement, even without a tenuous emergence from a global pandemic.
'The core of what we do is quality,' said Redstone. 'And to say something about the time and place we are in.
'Part of my role as Artistic Director is inviting different curatorial voices to the table, rather than us imposing a program, and for them to curate their own responses to a central festival theme. We then commission projects for the public realm to connect up all the venues,' Redstone explained.
This year's theme is Being Human, and a trail of 40 outdoor commissioned projects will connect the city like arteries, breathing life back into it.
Among them are large-scale lightboxes along Southbank Promenade, commissioned with the City of Melbourne; a photography and sound installation by Bidjara artist Christian Thompson in the former courtyard of the Old Melbourne Gaol; Atong Atem's Surat exhibition and James Henry's portraits of Kulin Nations Elders outside the Old Treasury Building; Jenny Lewis' epic documentation of people aged from 0 to 100 presented on over 100 metres of Metro Tunnel construction hoarding, to the iconic work of Cindy Sherman on the façade of Fed Square.
'The festival doesn't rely on people having to cross the threshold into the gallery; we have brought photography to the streets. The potential reach of this is millions.
'It was so heartening to see people exploring PHOTO 2021 with their friends, out on the streets wandering down laneways with the festival guide in their hands, exploring the city and searching for artworks,' Redstone added.
Photography is an incredibly accessible medium; it's the visual language of our day. This festival is showing the huge appetite for the public to experience photography as a visual art.

Elias Redstone, Artistic Director
'From the start it was our intention to show the most important names in photography alongside the best emerging talent, and to celebrate the diversity of practice present in the medium' Redstone said.
'This year, on top of our Icon Series with Helmut Newton and Cindy Sherman, we are presenting exclusive exhibitions by Turner Prize-winner Gillian Wearing at ACMI, Deutsche Börse Prize winner Mohamed Bourouissa at the Peter O'Callaghan QC Gallery, and American artists Martine Gutierrez and Paul Mpagi Sepuya to the Centre for Contemporary Photography (CCP) – each of them are huge talents in their own right. Bringing all these artists together for one festival in Australia is just incredible.'
The festival is also a who's who of emerging Australian photographers, with the likes of Anu Kumar, Scotty So, Madeline Bishop, Sarah Pannell, Henry Wolff all commissioned to create new work.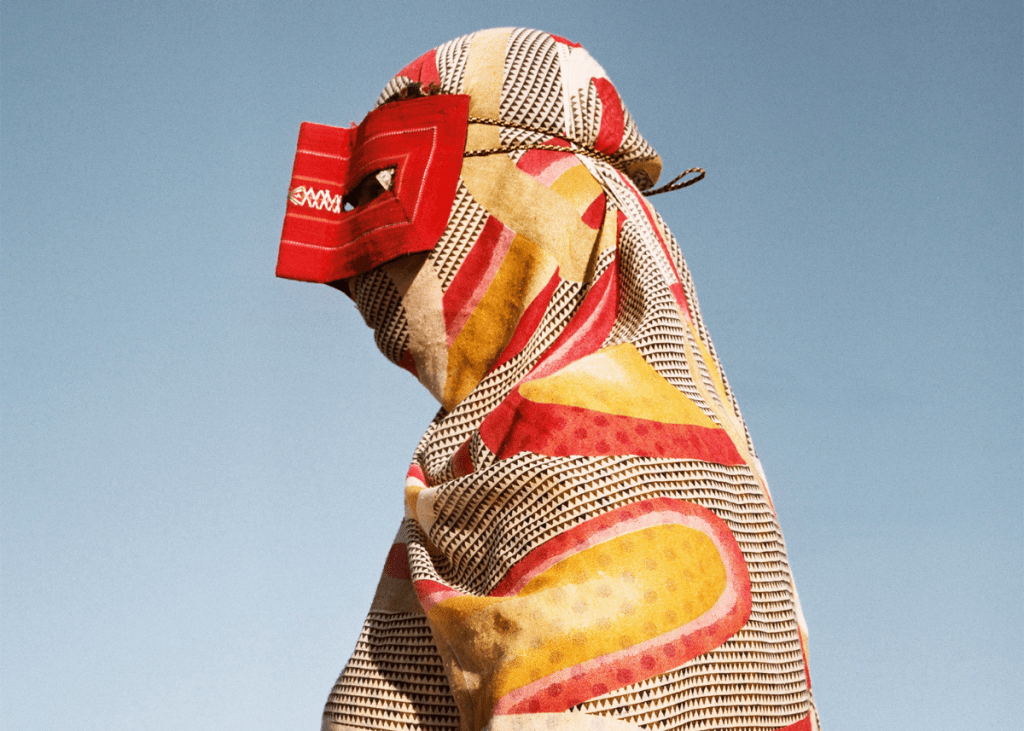 Nurturing careers in photography
An artist, whose work eloquently embraces this year's theme Being Human, is Hoda Afshar. Monash Gallery of Art will premiere her critically-acclaimed project Speak the Wind.
It follows from her celebrated series on whistleblowers – commissioned for PHOTO 2021 – which went on to be a finalist at the Ramsay Art Prize (Art Gallery of SA), and has since toured to biennales in the UK and Spain.
'While we act as commissioner, it is key that these works have a life after the festival and are exhibited globally. We are so proud that Hoda will return this year to premiere her next series, Speak the Wind. This project was published by MACK (London), arguably the most influential photobook publishers in the world, and the premiere at PHOTO 2022 will have a ripple effect globally.'
The series explores generational trauma, and while 'achingly beautiful', as Redstone describes, it taps into the darker undertones of the human psyche around the topic of migration.
He added: 'The theme is really an opportunity for artist and photographer to explore their contemporary human condition, and what it is today, but also for viewers to find that connection or entry point.'
Audiences can engage with an Ecuadorian tribe fighting to save the rainforest to Chinese youth culture, and deepfakes to First Nations stories.
Redstone added that as well as exhibitions and commissioning new work, Photo Australia places an emphasis on professional development and mentorship.
New Photographers is PHOTO 2022's showcase of the most exciting new talent in Victoria. Seven emerging artists have all been mentored by international artists and curators including PHOTO 2021 alum Sam Contis and George Georgiou, and will feature in a group exhibition at James Makin Gallery. 'Along with other programs such as our PHOTO Lab collaboration with Magnum Photos, New Photographers is one of the ways to help support the arts sector here and nurture the next generation,' explained Redstone.
'Another way is that we are actively connecting up what's happening in Australia with the global photography community, so for example Atong Atem's PHOTO 2022 commission Surat will be published by PHOTO Editions, a publishing partnership between Photo Australia and Perimeter Editions, and distributed globally.'
In a partnership set up by Redstone and his team, Atem's work will also be exhibited as an outdoor exhibition at Scotiabank CONTACT Photography Festival in Toronto (Canada) concurrently with PHOTO 2022. 'We work really hard behind the scenes to make sure what happens here resonates globally,' Redstone concluded.
To view the full PHOTO 2022 program.
PHOTO 2022 is focused on five Festival Precincts: Town Hall Precinct, Parliament Precinct, River Precinct, State Library Precinct, and Fitzroy/Collingwood, as well as venues throughout metropolitan Melbourne and regional Victoria.
Entry to PHOTO 2022 is free, excluding the HELMUT NEWTON: In Focus exhibition. Headline talks program PHOTO Live and the Photobook Weekend are free, as well as a downloadable walking guide to self-navigate the festival.