As the Australian Capital Territory's latest addition to the festival calendar, Uncharted Territory is an event that aims to 'showcase some of Canberra's most formidable minds and talents, and share what is unique about Canberra's identity,' says Festival Director Yolande Norris.
The festival is shaped by a series of discussions Norris conducted with local creatives, researchers, academics and entrepreneurs.
'There are two things that I've been really noticing in my research and preparation of the program,' Norris tells ArtsHub. 'On the one hand, the creative sector in Canberra consists of quite a transient population where people come to realise big ambitions, but on the other hand, Canberrans are fairly humble about their successes. I've noticed that quite a lot of people in Canberra have national and international reputations in their field in art, science and tech, but we don't always know or talk about it.'
This, in Norris' view, is what defines the strength of the arts and innovation sectors in Canberra, which will translate to ambitious and insightful programs throughout Uncharted Territory.
The festival is supporting projects that have in some cases been bubbling pre-COVID, but never had the chance for a public presentation until now. Norris says Uncharted Territory will shine light on works that are innovative and cutting edge.
Inaugural Uncharted Territory festival highlights
Uncharted Territory runs from 7-16 July presenting over 60 events across the 10 days, the majority of which is free programming for locals and travelling visitors.
Norris' top recommendations include Lucie In the Sky by the Australasian Dance Collective, a world-first project in which dancers interact with drones live on stage. It has been developed in collaboration with the Canberra Theatre Centre and the Australia National University's School of Cybernetics, and presents 'this beautiful moment of synchronicity between human and machine,' says Norris.
Another festival highlight is an artwork installation commissioned for the festival with the support of the ACT Government by Dr Baden Pailthorpe. Something You Have, Something You Know, Something You Are presents a new visual language to understand cybersecurity in an age when cyberattacks have become a daily occurrence.
Visitors will also have the chance to interact with advanced AI robots (or see a choreographed robotic kiss), attend sewing circuit workshops, watch dance films created by artists living with disability and listen to a wide range of panel discussions from some of the country's most forefront thinkers.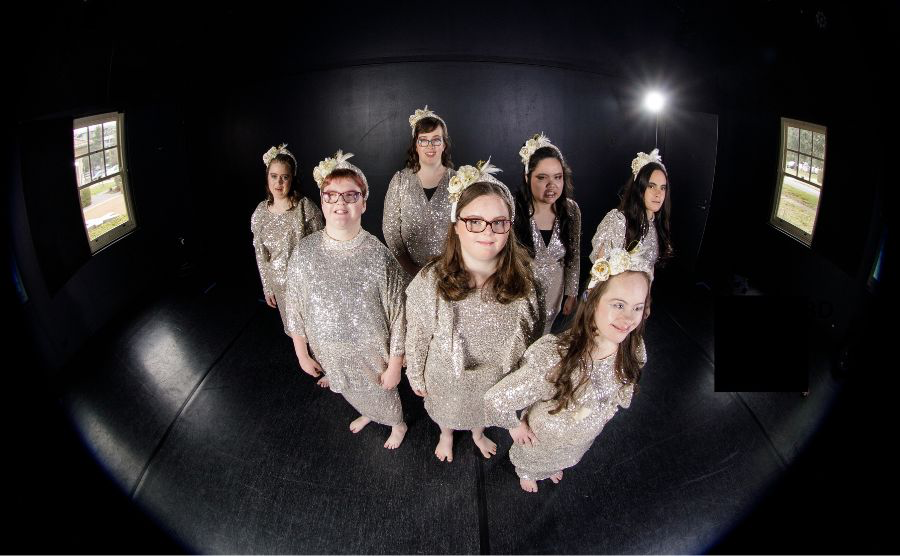 Live music fans can look out for Ainslie Salon, Shoeb Ahmad and an immersive music and sculptural installation, The Halo is Shapeless. Other major performance pieces include The Waves (12 July), an experimental video work blending scientific, literary, queer histories with personal narratives; and Sympathetic Resonance (14-16 July), an original work of experimental theatre that traces how one word can change the course of our lives.
Norris hopes that the breadth of the program will encourage people to step out of their comfort zone. 'There are moments in the program that may make you realise how much you don't know, but simultaneously feel really energised, inspired and motivated,' she says.
Norris continues: 'I hope that audiences who visit the festival will learn something they had no idea existed or about someone they didn't know of before.
'Maybe it'll push them towards a new option for themselves as artists or their professional careers, but also feel that it's a way to reconnect with community after the pandemic – I hope Uncharted Territory lights up that feeling of different possibilities,' she concludes.
Uncharted Territory runs from 7-16 July across the Australia National University's precinct, Kambri as well as various locations across the city. Discover the full program.