Canberra's independent theatre scene has a sense of new energy about it post-COVID, according to Karen Vickery, the founder of Chaika Theatre and one of three Executive Directors of indie theatre venue ACT HUB.
'Prior to this, there were a number of independent companies putting on shows at a variety of venues throughout the city – mainly unpaid work for actors. Since COVID, two independent companies, ACT HUB and the Mill Theatre, have secured their own spaces and are building seasons working on different financial models,' Vickery explains.
That vibrancy, and the sense of potential that accompanies it, has the Mill Theatre's Lexi Sekuless extremely excited about the future.
While noting that independent theatre in Canberra 'does not have feeder institutions such as NIDA, WAAPA or the VCA,' whose graduates 'can lend their talents to stage independent theatre when they are not working in the professional theatre,' Sekuless says, 'I believe that with a belief in and commitment to horizontal growth, the industry in Canberra can be nation-leading.
'Too often this industry, especially in the ACT, thinks we need to compare each other vertically. We think that the pie is only so big and anyone new on the scene must be robbing someone else of their creative existence. In a growing city like Canberra, this isn't the case,' she tells ArtsHub.
Creating distinctive theatre
Canberra has a well-established network of venues supporting the performing arts, ranging from larger venues like the Canberra Theatre Centre and The Street Theatre, and community arts centres in Braddon, Belconnen and Tuggeranong, through to independent venues including Smith's Alternative, the Mill Theatre and the ACT HUB (which is home to three separate companies: Free-Rain Theatre, Everyman Theatre and Vickery's own Chaika Theatre).
'The growth of indie venues like Smith's Alternative, the Mill and ACT HUB are testament to the creative energy of Canberra's artists,' says actor Christopher Samuel Carroll.
'It's essential that we have more venues like Smith's Alternative, which generously offers a wide range of artists performance space, [the chance] to play and experiment in front of audiences, with very low barriers to access. It makes for an eclectic, creative, vibrant space in the heart of the city, that's got something on every night of the week – which is the best recipe I can think of for developing audiences. Diversity of spaces supports diversity of audiences, which supports a diversity of work – opening up greater possibilities for artists to create across different styles and scales.'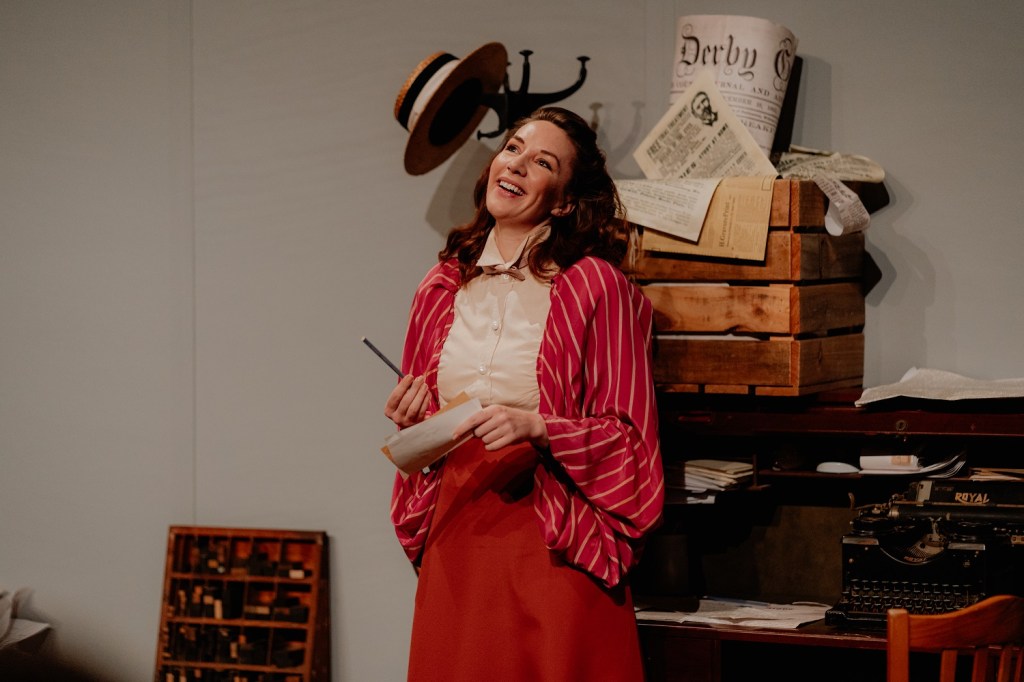 Together with Canberra's unique culture, this mix of venues has resulted in the creation of intelligent and rigorous independent theatre-making, says Carroll, who also runs the independent company Bare Witness.
'Perhaps because Canberra is the seat of political power in the country, as well as being a university town with a lot of high-level academic research going on, there's a confidence in the indie scene for theatre that tackles big ideas,' he says.
'The work created by The Street Theatre, Canberra Youth Theatre, Australian Dance Party, my own work through my company, Bare Witness, and what we're seeing emerging through the nascent Uncharted Territory festival, is work that's unashamedly intelligent and politically conscious. In counterpoint to the big-budget commercial fare, it feels like the indie scene in Canberra trusts its audiences to think, and is brave enough to stimulate conversations that hold space for nuance, complexity and dreaming bigger,' Carroll argues.
Vickery adds that passion and enthusiasm is another distinctive aspect of the city's independent theatre sector.
'I'd say, because there's such a blossoming at the moment in the independent scene, that passion is truly a hallmark of the work. The emphasis is on storytelling rather than sophisticated design, which reflects budget. There's a freshness and vibrancy in the performance mode, a sense of building something, as Canberra's been so far behind in opportunities, usually citing a smaller population as the reason… Local actors and creatives have to make it themselves or forget it. So, yes, I'd say there's a vibrancy and excitement in the work here and we're gradually building loyal audiences,' Vickery says.
How indie companies create a stronger sector
While each of Canberra's independent companies has its own ethos and style, collectively they are working to strengthen the local arts ecology and create new opportunities for artists and audiences alike.
As Sekuless explains, 'Mill Theatre plays a particular role in addressing Canberra's skills shortages through its concentration on intensive training and upskilling for each performance. We have trained contemporary actors to become classical actors, upskilled a music composer to become a theatre sound designer, and introduced a shadow-emerge mentoree process in which a new director shadows an experienced director for an entire production.'
The company also works with an ensemble of professional Canberra creatives called The Players, Sekuless continues.
'The Players work together at regular drop-ins that concentrate on Meisner [technique]. Parts for productions are offered to Players through the drop-ins, avoiding traditional auditions, so creatives have multiple chances to get it wonderfully wrong! And while we have an eclectic program from [Nassim] Soleimanpour to Shakespeare, there is also a strong commitment to reviving Australian work. Our first performance in November 2022 was Oriel Gray's The Torrents and our most recent in July-August this year was Nick Enright's Good Works,' she tells ArtsHub.
ACT HUB, which operates out of the Causeway Hall, a community-built space that first opened its doors in 1926, also has a strong development program alongside the regular theatre offerings from its three resident companies.
'At ACT HUB, we're forging a great connection with Canberra Youth Theatre and with the Q Ambassadors, the youth development program from QPAC just over the border in Queanbeyan, to build opportunities for these young artists as they step beyond the youth sector,' says Vickery.
'An important aspect of ACT HUB is our development program, which currently has three strands: Assistant Directorships throughout our season are offered to emerging artists, production slots with mentorship are offered to emerging artists, and we have an annual Hub Learning program offering masterclasses, which is a focused skills development week, delivered by professional artists and mentors. We also offer a series of discussion forums throughout the year and recently had an independent theatre forum with some lively discussion.
In 2024, ACT HUB will feature nine productions for Canberra audiences and provide a wealth of opportunities for artists and creatives.
'We recently held open auditions for the 2024 season and saw over 50 actors. The standard of preparation and skill was very pleasing and the appetite to work is very clearly there,' Vickery adds.
For Christopher Samuel Carroll, diversity has been key to him carving out career opportunities in Canberra – a practice he's keen to pass on to younger performers. 'My own practice has evolved to the point where these days, I'm as much a playwright, director and theatremaker as I am a performer. And, in all honesty, the reason I've stayed here is because I've been able to access the space and resources in Canberra to support me in creating my own work.
'Canberra's a small enough city to be able to get involved quite quickly, so it's a good environment for artists with the initiative to make things happen. In my work over the past three years as the Lead Artist of Canberra Youth Theatre's Emerge Company program, I've tried to equip the city's emerging artists with the skills to make their own work. I'm hopeful that the energy of this new blood can be celebrated and platformed by the established institutions, to nurture a cooperative of independent companies who feel like Canberra is a great place to make great art – and make a career,' he concludes.