'It's a really big deal to be back in cinemas this year,' says Melbourne Queer Film Festival (MQFF) Program Director Spiro Economopoulos. 'This is our first big event since the festival was cut short by lockdown in March 2020.'
A significant part of this year's program will be available online to audiences in regional Victoria and throughout Australia via the MQFF+ platform, and though this is wonderful in terms of accessibility and reach, Economopoulos says that 'there's just something very special about the joy of a queer audience getting together to share that experience of watching a film in an actual cinema.'
With more than 140 sessions, the 31st MQFF includes 55 features and documentaries from around the world, as well as the much-loved shorts programming – including the prestigious Australian Shorts program, and awards such as The City of Melbourne Award for Best Australian Short Film, and the Film Victoria award for Best Director of Australian Short Film.​​
STORIES IN EVERY COLOUR: THE FULL SPAN OF THE QUEER RAINBOW
Melbourne's second-biggest film festival (after MIFF) and the oldest major queer film festival in Australia, MQFF is known internationally for its depth in celebrating the diversity of LGBTIQ+ culture through film and the moving image.
This year's theme is 'we're stories in every colour', focusing on the full span of the queer rainbow, covering everything from First Nations queer storytelling to the plight of queer asylum-seekers, and a spectrum of other perspectives.
'In the six years I've been programming for MQFF, we've really seen the mainstreaming of queer stories and representation,' says Economopoulos. 'You can find them on any streaming service. But what queer film festivals and queer cinema is doing at the moment is a lot more diverse than that. There's a real hunger for other kinds of stories.'
#MQFF31 HIGHLIGHTS
We asked Economopoulos for a few of his personal highlights.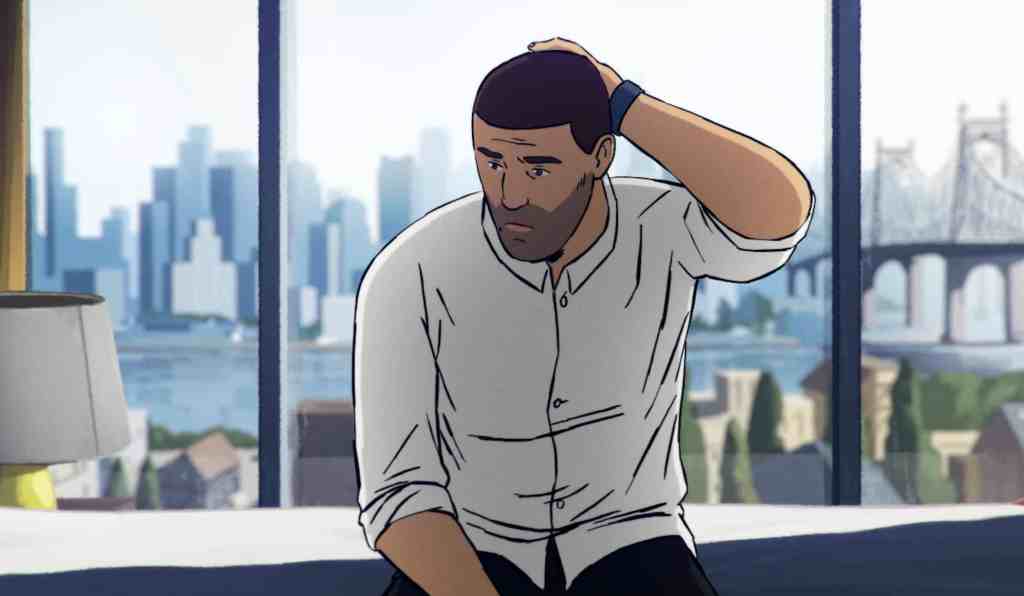 OPENING NIGHT FILM: FLEE
'Directed by Jonas Poher Rassmussen and set in Denmark, this animated film tells the story of a queer Afghani asylum-seeker. We're really proud of this Melbourne premiere. It's just been announced as Denmark's official Oscar entry. The theme of LGBTIQ+ refugees and asylum-seekers permeates quite a few of our films this year, and Flee does it in such a beautiful, original manner. It's incredible.'
ANAÏS IN LOVE
'This French film [directed by Charline Bourgeois-Tacquet] is really joyful. It features a fantastic central performance and a wonderful dynamic between the two leading actresses and I love it.'
GREAT FREEDOM
'Another excellent movie, Great Freedom from Austria was in the official selection at the Cannes Film Festival and won the Jury Prize. It's about an incredible friendship and romance between these two men in prison over a long period of time. It's stunning.'
QUEER FIRST NATIONS STORYTELLING
'For the first time we are doing an international showcase on queer First Nations storytelling. A shorts package of films from countries around the world, and also a feature called Queerenzia, a love story between two Indigenous women.'
FREAK OUT: HORROR
'Also for the first time, more of a genre-led showcase called Freak Out. There's been a real emergence of queer storytelling in genre, particularly horror. We have a feature called The Retreat, and a shorts package as well.'
TRANS & GENDER NON BINARY STORIES
'It's been really interesting to watch the explosion of trans and gender non-binary stories that are emerging, particularly those that are led by those filmmakers, storytellers and actors.
'We always have a great showcase of trans and gender diverse shorts called Gender Euphoria. There's also a really good feature film called See You Then, by trans filmmaker Mari Walker; and a great film, Finlandia – about transgender and non-binary people who are Indigenous to the Oaxaca region in Mexico.'
RETROSPECTIVE
'The 90s was a fantastic time for queer cinema and of course it was when our festival was born. We're showcasing two films from that era of New Queer Cinema: the 25th anniversary of Beautiful Thing from the UK and Ireland; and a recently restored version of The Incredibly True Adventures of Two Girls in Love.'
The 31st Melbourne Queer Film Festival runs from 18-29 November, with screenings in Melbourne cinemas and across Australia via the festival's digital platform MQFF+. Tickets are limited for both cinemas and online sessions so book early to avoid disappointment.