Aran Thangaratnum's Stay Woke is an ode to the children of identity politics. Or what it means to be one, within the constraints of a 90 minute production. Produced by Darlinghurst Theatre Company, the play follows the story of two brothers and their partners; diametrically opposed to each other in character (one, queer and of colour, the other, cis-gendered and white) spending a weekend away in the mountains.
Full of political clashes and familial rivalry, the work unapologetically addresses the uncomfortable questions that surround progressive politics: When does it go too far? When does it not go far enough? Who is entitled to hold what opinion? It says what most of us are reluctant to say, appealing to audiences' familiar experiences with ignorance, and what might be termed the 'Oppression Olympics', as well as frustrations in the face of white privilege.
Actors Dushan Phillips and Kaivu Suvarna bring a vibrant story of brotherhood to life, but perhaps Stay Woke's greatest success is that it addresses the lack of diversity in Australian theatrical discourse in the best way possible. There are two characters of Sri Lankan heritage but both are talking about issues other than race.
Read: 2022 Stella shortlist celebrates diversity of form
For years, the story of migrants, told on stage, screens and even through literature, have been narrowed to explore issues of race rather than the complexities of their individual character. Storylines would play into the stereotypes of what a 'migrant story' should look like, to appease the palate of a white, Australian audience. Stay Woke moves out of this realm. Occasionally there is mention of the Sri Lankan Tamil background of the brothers, but the play spends more time on their inner psyches and insecurities and navigates what it means to be independent, and to move away from the hold of past actions and memories.
As the partners of the two brothers, Brooke Lee and Rose Adams are hilarious. Adams especially shines in her role as the 'white feminist', the well-meaning, but ignorant, white friend, who most of us would have wanted to deck at least once in our lives.
Matilda Woodroofe's minimalist set design depicting a ski cabin in the mountains worked well without distracting the audience from the important conversations unfolding on stage. The music was fun and the stage effects were lively, aptly portraying the youthfulness and quirky dynamic between the characters.
However, in contrast to the brilliance of the play and the careful set design, the foyer set up to mimic a 'typical Tamil House'– if indeed there is such a thing – seemed a distraction. This stereotypical portrayal, bordering into exoticisation, jarred with the intellectual and moral depth of the play. It left me wondering, whether my take on a production of Hamlet, for example, be enhanced, if the foyer was decorated as a typical Danish house?
Innovative community engagement activities led by Priyanka Bromhead and Thinesh Thillai, under the guidance of multidisciplinary artist, Ghanian-Australian Effie Nkrumah, have been introduced to address the themes of the play beyond the walls of the theater and draw attention to the work of South Asian artists and thinkers. For example, there was a panel on intersectionality in the arts, with Stage a Change founder Cessallee Smith-Stovall, and the creation of a podcast, Wake and Bake to discuss anti-Blackness, Tamil identity, queerness and interracial relationships. A curated series of events, Short Eatz, will accompany the show throughout the season and showcase the diversity of food, arts and cultural performances hailing from Tamil folk within the local diaspora.
Stay Woke leaves the ending open, inconclusive as to whether the turbulent relationship between the brothers might progress to be something milder and more settled. It is this very reflection of realism that's so refreshing: a portrayal of two siblings at a ski lodge in the mountains, who are Sri Lankan Tamils, but not limited to that singular aspect of their identities.
Stay Woke by Aran Thangaratnam
Darlinghurst Theatre Company
Director: Bridget Balodis
Creators and Performers: Dushan Phillips, Kaivu Suvarna, Rose Adams, Brooke Lee
Dramaturg: Mark Pritchard
Set and Costume Designer: Matilda Woodroofe
Lighting Designer: Rachel Lee
Composer and Sound Designer: Daniella A Esposito
Stage Manager: Maree Delvecchio
Intimacy Choreographer: Cessalee Stovlall
Lighting Design Realisation Sydney Season: Ryan Shuker
Tickets: $30-$68
Stay Woke will be performed until 17 April 2022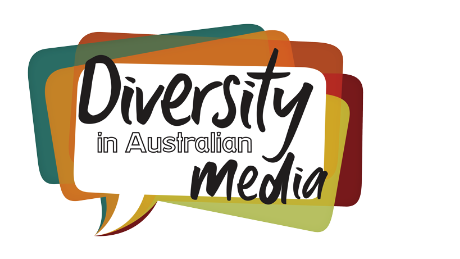 This review has been commissioned in partnership with Diversity in Australian Media.
Learn more about Diversity in Australian Media by joining the Facebook group, or following them on Twitter.
This initiative is supported by Diversity Arts Australia, made possible through funding from Create NSW and Australia Council for the Arts.