Exhumed: The 'Best' of Bradley Storer
Exhumed: The 'Best' of Bradley Storer was Storer's commemoration of some of his best performances delivered over a sterling cabaret career. The show was suffused with a gloriously dark, spectral aesthetic. His musical selection comprised beautiful power ballads and he enraptured the audience with his mighty performance.
Storer's clever and quirky personality melded charmingly with his appealing goth aesthetic. His performance style evoked a deliciously dark underground soiree. His comic interludes revealed his sharp wit and intelligence. His heartfelt, outstanding singing transported the audience to the heyday of cabaret as an art form.
The show also touched on some big political questions and channelled compelling political commentary through music. It felt as if there was something exceptional about his willingness to offer incisive and perspicacious political commentary in this genre.
David Butler's musical direction and performance on the piano were scintillating. He played with palpable passion and demonstrated tremendous skill, as did the whole musical ensemble. The show was certainly a confluence of perfect vocal and instrumental talent.
★★★★ 1/2
Exhumed: The 'Best' of Bradley Storer
The Butterfly Club
Performer: Bradley Storer
Musical Director: David Butler
Exhumed: The 'Best' of Bradley Storer was performed 2-8 October 2023.
Leather Lungs: Happy Ending
Leather Lungs: Happy Ending was a thrilling cabaret that also conveyed a very powerful personal message. 
Leather Lung's strong singing voice soared and enveloped the room. Replete with innuendo, playfulness and self-deprecating humour, the cabaret delivered titillation and entertainment in droves. It was inventive and provocative, and left the audience in stitches. 
It was also an incredibly personal show that touched on a significant life event. While it can be difficult to talk about personal trauma on a public platform at any time, to do so in a cabaret, melding the narrative with a staggering repertoire of catchy songs and keeping the audience entertained throughout can be well-nigh impossible. Leather Lungs carried the show with aplomb. 
He conveyed a powerful message about personal well-being while provoking laughter with outrageous self-deprecating jokes, balancing the elements seamlessly and effortlessly. It was a cathartic experience for the performer and audience alike.
The music selection complemented the narrative perfectly. Classic anthems accompanied key transformative moments in the narrative and Leather Lungs delivered each one perfectly. This was a show that took you on a journey through devastation and carried you out the other side, full of conviction, singing along joyfully to the memorable lyrics of the best survival and rebirth anthems. 
★★★★ 1/2
Leather Lungs: Happy Ending
Victorian Trades Hall
Producer and performer: Ben Anderson
Leather Lungs: Happy Ending was performed 12-15 October 2023.
Baba
Joshua Ladgrove's Baba was a moving comic tribute to his departed grandmother, as well as a paean to his Ukrainian-Australian identity. Ladgrove was endearing in his heartfelt remembrance of his grandparents' formative role in his childhood. His nostalgic reminiscences evoked an Australia of hard-working postwar European migrants discovering freedom and opportunity in a land of plenty.
He recalled memories of family life steeped in an evolving "wog culture", with its unique cadences, syncretic vocabulary, idiosyncratic beliefs and remarkable coping mechanisms. Ladgrove's hilarious reflections on his early family life were interspersed with bursts of Ukrainian conversation with his grandmother, a formidable spiritual presence on stage.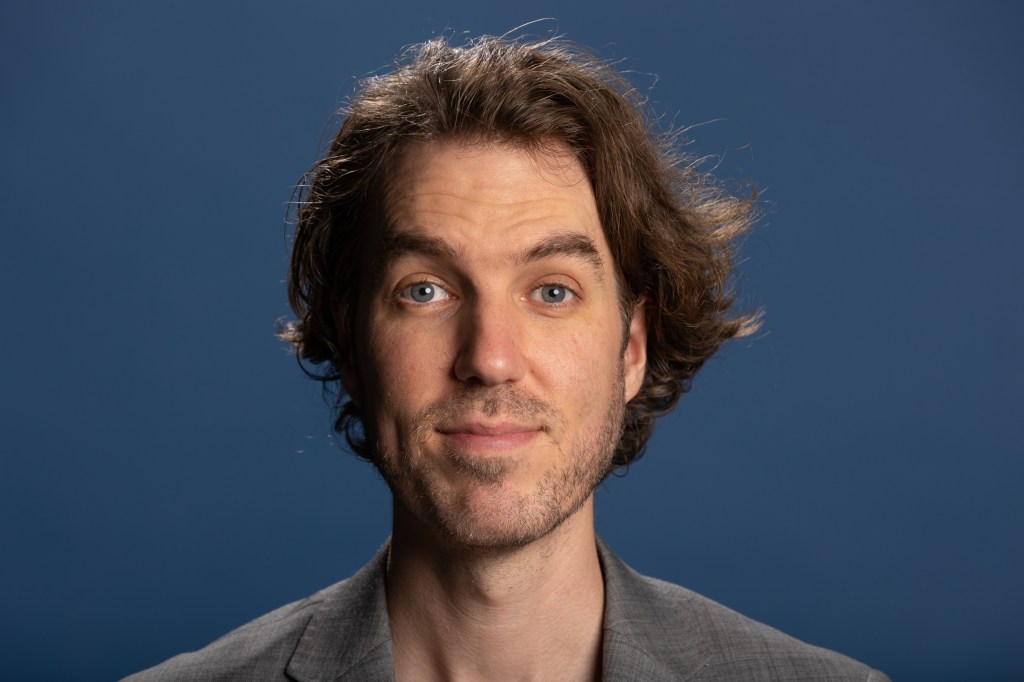 The show transcended the parameters of comedy to become a complex memorialisation of both family and national history. Ladgrove offered personalised insights into Ukrainian history with its painful and tumultuous encounters with Nazi Germany, Soviet Russia and Russia currently.
He compellingly asserted the need for diaspora support for Ukraine's fight for its survival, offering his family's history, a history of resilience in the face of persecution and displacement, as a framework to understand the predicament of the Ukrainian nation state as it stands today and the collective beliefs and sentiments of the Ukrainian diaspora, including in Australia.
That he did so through endearing, laugh-out-loud comedy was astonishing. Ladgrove was both funny and intellectually stimulating, deftly weaving comedy, history, politics and morality into a multilayered narrative and moving performance.
Read: Performance Review: Paradise or the Impermanence of Ice Cream, Space Theatre, OzAsia Festival
Ladgrove's grandmother died in the latter days of the COVID epidemic in Victoria, a time of continuing restrictions and separation. As her primary carer, he watched as the hard-working and protective grandmother of his youth became more fragile and then isolated. His tenderly humorous and poignant account of her twilight years was a uniquely impactful creative achievement.
Baba
★★★★★
Gasworks Arts Park
Performer: Joshua Ladgrove
Baba was performed 10-14 October 2023.