Geraldine Hickey, Of Course We've Got Horses
★★★★
Over the last few years Geraldine Hickey has been steadily making her way up through the venues, picking up fans as she goes. She's also now 'been on telly' and hosted breakfast radio, so that cheery face, laidback drawl and honed timing have become familiar enough with the masses that she has graduated from pokey corners of Trades Hall to filling the Comedy Theatre. And so she should.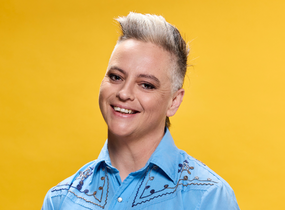 There is something utterly endearing about Hickey and while, personally, I found her comedy slightly edgier before she got married and, presumably, experienced the happy ever after (so far…), she's so personable on stage that it's hard to not just nestle in and let her droll take on life wash over you like a warm (and hilarious) bath. She's unlikely to ever let her audiences down.
If some of her stories are more consequential than others, it doesn't really matter, because she tells them so well. Much of this current show revolves around her wedding at the end of last year and the way she talks about it can't help but make the audience feel as if we really missed out not getting an invitation.
The set piece with wheeled props and special guest appearance only goes to remind us that this winner of 'most outstanding show' at MICF 2021 continues to really up her game and is now well established as one of our most beloved local stalwarts.
Geraldine Hickey, Of Course We've Got Horses is playing at the Comedy Theatre until 23 April 2023 as part of the Melbourne International Comedy Festival. Tickets: $28-$45
Stephen K Amos, Before and After
★★★
Now, here's an interesting little thing I noticed at this year's MICF. If you're a budding or emerging performer, while your parents may have always told you to study something sensible 'to fall back on', there is clear evidence that this comedy lark may be more lucrative than it appears. Stephen K Amos, Geraldine Hickey (above) and Mel Buttle (below) all shared stories about their real estate portfolios – or, at the very least, bragged (not bragged) about having more than one home.
Clearly I'm in the wrong game.
But the other interesting thing is that a performer's likeability factor can go a long way to determining the way you react when they share such information with you.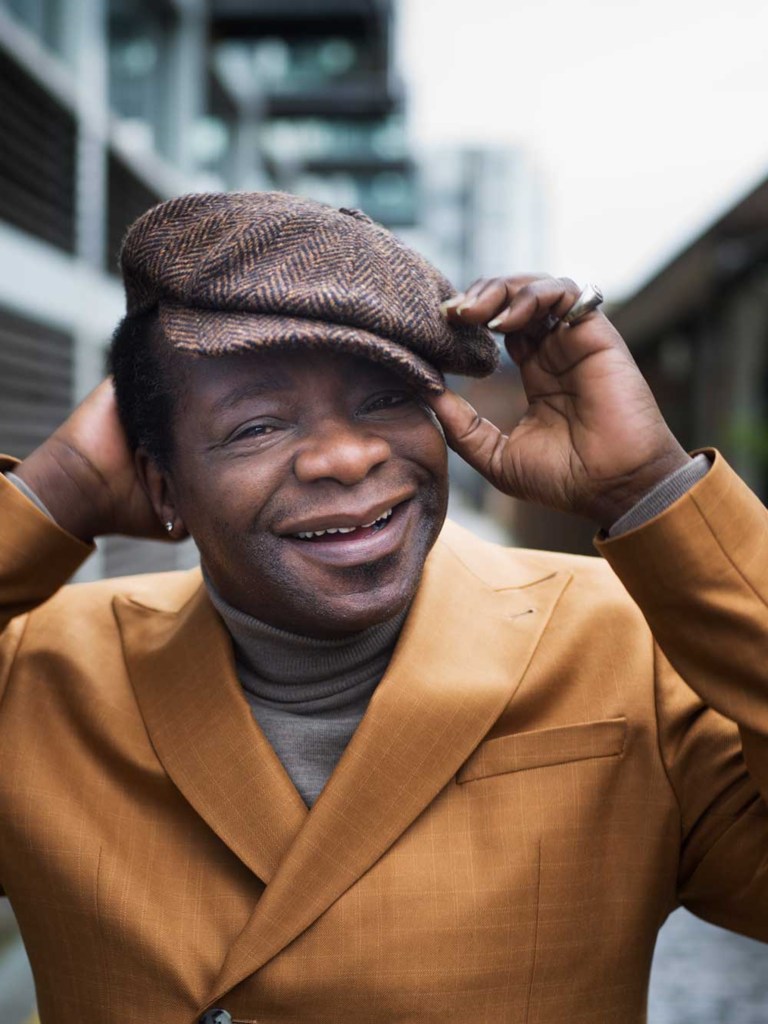 Stephen K Amos is an absolute veteran of not just the MICF, but stand-up comedy itself. He debuted at the Edinburgh Fringe way back in 2001 and those decades of experience mean he is completely comfortable on stage. He can handle anything, even when the technology goes awry or the audience is a bit slow to warm up to his banter – both of which happened on the night this reviewer attended his show. The material revolved around COVID lockdowns and … actually I can't remember much else of the specifics. But I suspect it may change from show to show anyway, depending on what's interesting him at that moment and how he's engaging with the crowd.
Amos is a natural born comedian and knows he's in command, but I suspect that, his improvisational skills notwithstanding, he was a little rattled by the abovementioned snags on the night. And this is why his exchanges with one particular hapless soul in the crowd verged on meanness. It was clever and a very practised way of dealing with heckling, but seemed a little like overkill to us sitting further back who couldn't actually hear what the victim was saying. Teasing your audience is one thing (Reuben Kaye positively revels in it, for example), but… well, let's just say with Amos on stage and in charge of the microphone I'm really glad it wasn't me sitting in that front seat.
Stephen K Amos, Before and After is playing at the Athenaeum Theatre until 23 April 2023 as part of the Melbourne International Comedy Festival. Tickets: $28-$45
Mel Buttle, Let Me Know Either Way?
★★★ 1/2
Talking of likeability and real estate portfolios, Mel Buttle is another comedian who has become an increasingly familiar figure to local audiences thanks to appearances on shows like Would I Lie to You? (the Channel 10 one that is, not the fantastic Rob Brydon-hosted UK original). She's also increased her profile tenfold of late by producing a series of TikToks as the mum character who butts in when you're bingeing your favourite show, tries to recount the less than stellar joke she told at work or explains why you're having a hot chook for dinner. Again.
Smartly, Buttle resurrects this character for a filmed introduction pre-show, which is not only funny, but is also a great way to keep the audience primed and tickled, while smoothing over those opening minutes when latecomers arrive and everyone settles. Clever.
The rest of the set is more of the same from a warm and engaging stand-up who tailors her content depending on the crowd – apparently your regional RSL may get a very different show to the one she thinks urbane city dwellers can handle. She's funny, likeable (there's that word again) and an hour in her company goes by very easily.
Mel Buttle, Let Me Know Either Way? is playing at the Lower Town Hall until 23 April 2023 and the Main Hall on Saturday 22 April as part of the Melbourne International Comedy Festival. Tickets: $27-$35